Charcuterie Chalets Are The Latest Festive Food Trend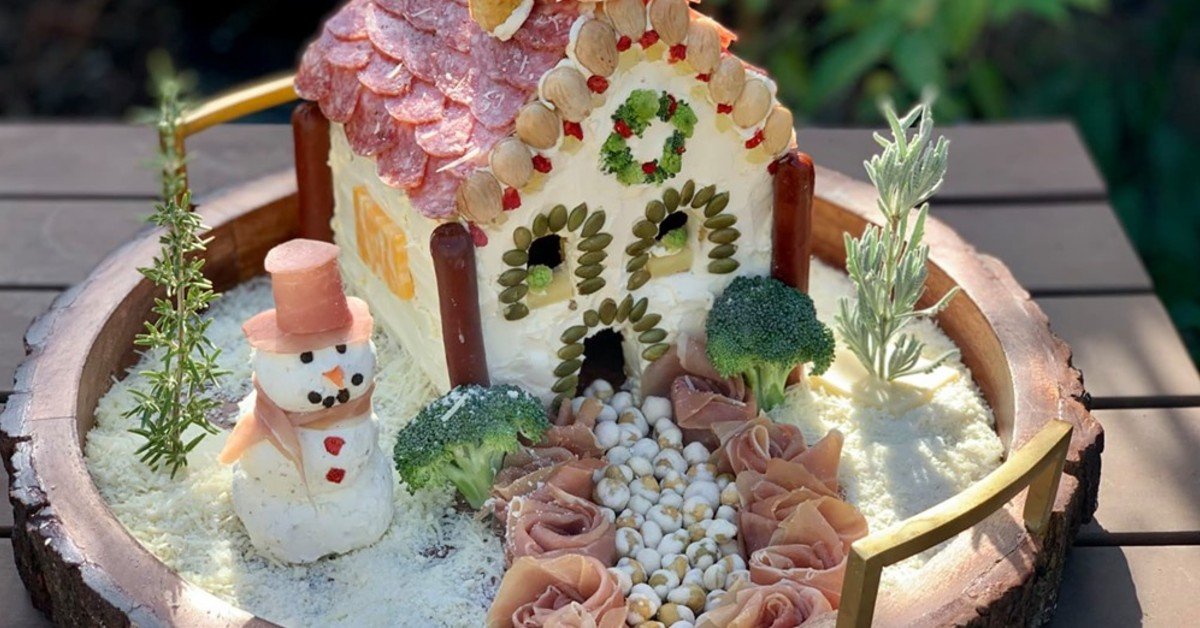 Gingerbread houses are a deep-rooted part of our holiday tradition, and they pop up everywhere around this time of year. Just when we thought we'd tasted them all, though, in comes the Christmas creation we didn't see coming: charcuterie chalets.
View this post on Instagram
Apparently, gingerbread houses aren't quite enough anymore, so some brilliant human being has decided to give them an extreme makeover and start a new Christmas trend to boot.
Charcuterie Chalets
View this post on Instagram
If you're not a fan of gingerbread but love the adorable look of gingerbread dwellings, these charcuterie chalets may be the holiday craft for you. After all, decorating them is as fun as dressing up their very distant sweet cousins. Talk about a creative activity to get you in the festive spirit!
View this post on Instagram
The emerging Instagram festive food trend puts a savory twist on the sugary classic. Can't get enough cheese and charcuterie? Neither can we. This quirky update on the traditional platter looks a lot like a gingerbread house, but it is made with meats, cheeses, and crackers instead. This season, consider starting your own holiday tradition by proudly displaying an epic, one-of-a-kind appetizer as the centerpiece on your Christmas table!
View this post on Instagram
Architecturally sound and finger-licking good prosciutto walkways, salami roof tiles, breadstick doors, cheese gardens, and Parmesan snow have made their way onto the chalets. Just like there are no rules when it comes to assembling your charcuterie platter, you can let your imagination run wild with this festive food trend.
View this post on Instagram
Draw inspiration from these unique creations and engage in a festive activity of building a charcuterie chalet of your dreams while you sip on a mug of hot mulled wine as your favorite Christmas songs play in the background.