Chopstick Crafts: Idea for Arts and Crafts Project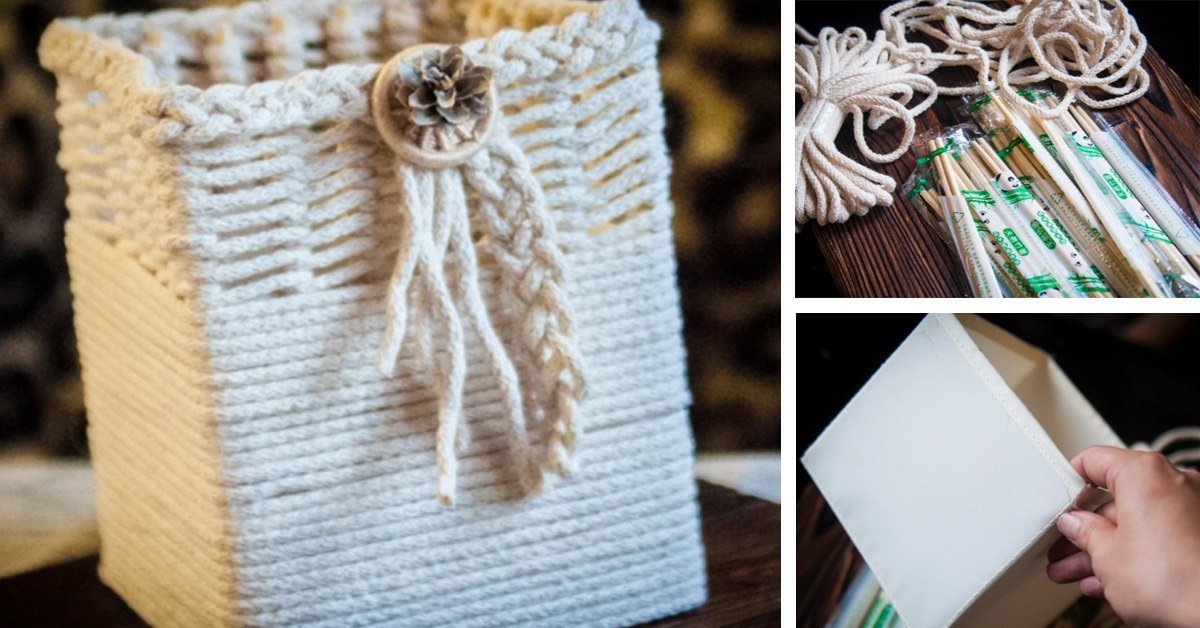 Nowadays, handmade arts and crafts have reached a stage where people make beautiful things out of seemingly unnecessary trash. Today, the editorial board of Cook It has prepared for you a workshop on making interesting chopstick crafts.
If you like sushi and often indulge yourself with the hits of Japanese cuisine, do not rush to throw away the chopsticks. Using an ordinary box, glue, rope, and bamboo sticks, you can easily make a beautiful decor element or a small keepsake box. It will not take much time, and the result will please the eye for a long time.
DIY Keepsake Box
Supplies:
65 feet of cotton cord;
25–30 chopsticks;
fabric or cardboard box (approximately 5×5 inches);
hot glue.
Instructions:
Using a glue gun, attach chopsticks to the box with the thick end up so that the lower end bumps up against the bottom. The space between the chopsticks should be approximately three-quarter-inch long.
Glue the cord to the box circle-wise over the entire surface, starting from the bottom. You can apply glue only to the corner support chopsticks.

When the part of the chopsticks glued to the box ends, and only the top remains, begin making the top of the basket. To do this, wrap the cord around each stick in a loop, tighten it, and proceed to weave. You can lace the cord in different ways: both through the outer edge and the inner one.
To make the top of the basket, make a braid from the same cord and glue it around the box with hot glue. Thus, you will simultaneously fix the woven part of the craft.

For decoration, you can leave a few loose ends of the rope and attach a beautiful decorative button.
You can make a decorative keepsake box with your children, and then give it to their beloved grandmother. She will put it to good use and will be very happy about such an unusual DIY gift. Besides, you can use the box to store mementos or dried flowers. Do not be afraid to experiment, and you will surely succeed. Do you have any chopstick crafts ideas up your sleeve? Be sure to share!