Here's Why Some Coca-Cola Bottles Have a Yellow Cap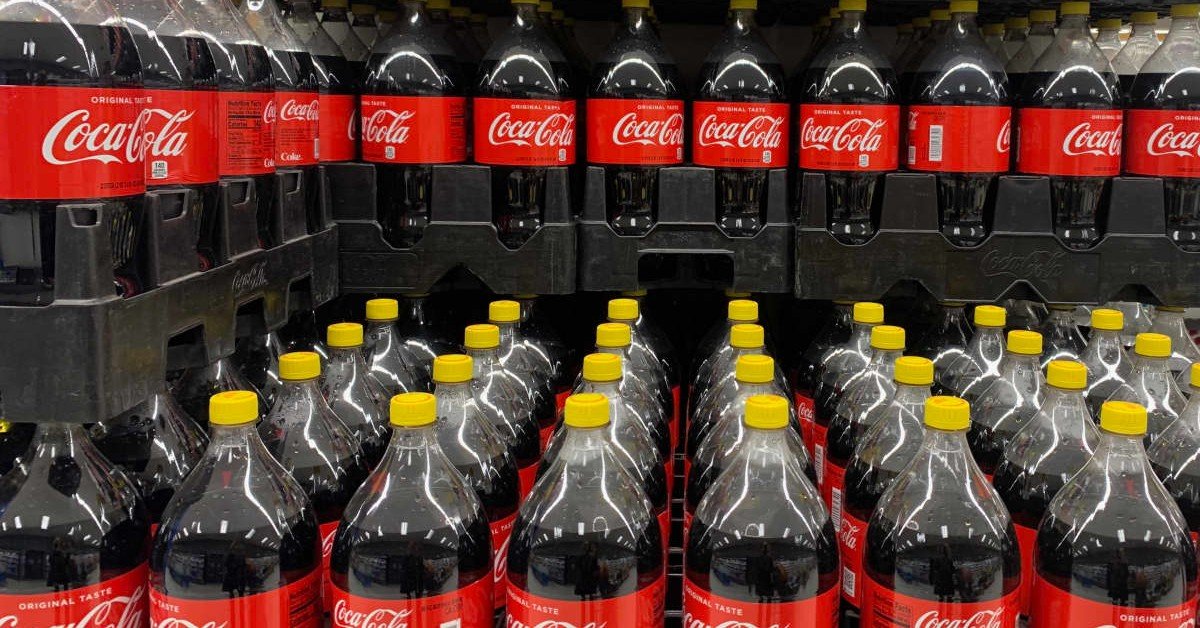 It is that time of year again. Passover, the Jewish holiday commemorating the Israelites' liberation from slavery, is right around the corner. During the seven days of the spring festival, the Jewish do not consume leavened foods or foods with ingredients featuring wheat, barley, oats, rice, rye, and spelt. Some also steer clear of beans, lentils, and edamame, as well as other grains like corn.
Due to corn being one of the products forbidden to be eaten during Passover, high-fructose corn syrup (HFCS), a key ingredient in Coca-Cola, is a no-no as well. Don't despair, though: Coca-Cola has a solution.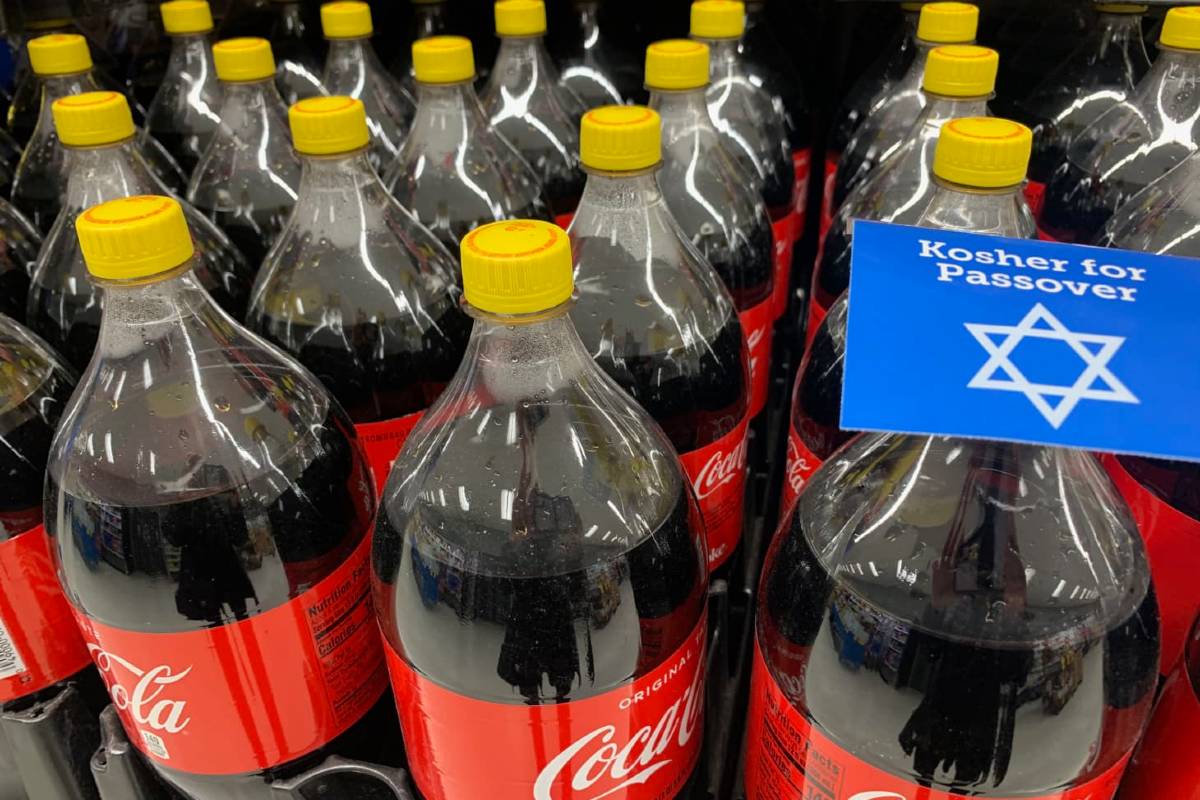 Kosher for Passover Coca-Cola Bottles Have a Yellow Cap
For a few weeks every spring, Coca-Cola produces a limited-edition version of Coke without corn syrup. You can identify it by its yellow cap. It's made with Coke's original recipe featuring sucrose rather than HFCS.
If your local grocery store happens to carry Jewish food or you reside in a neighborhood with a large Jewish community, you may begin to notice two-liter Coca-Cola bottles with sunshine yellow caps popping up in the soft drink aisle. Additionally marked with the OU symbol, they denote that the soft drink is kosher or, in other words, appropriate for drinking on Passover.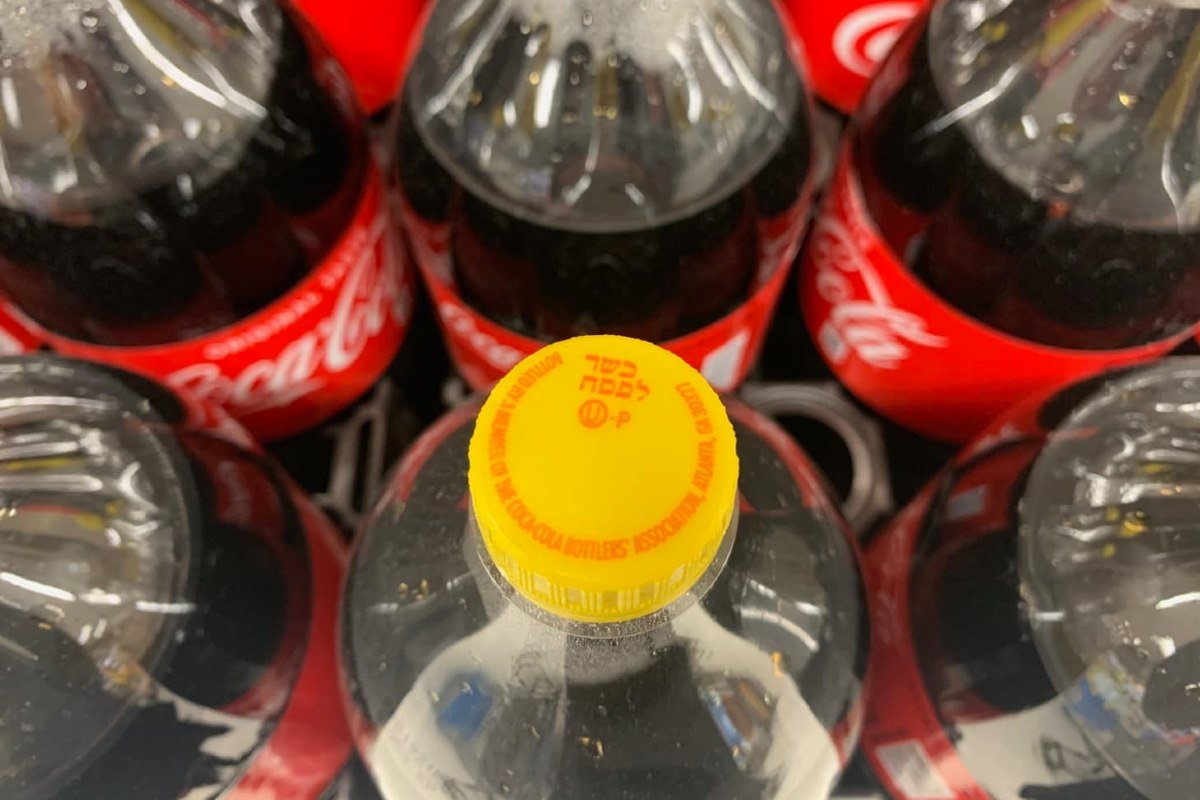 According to many, it also tastes way better. Therefore, not only Jews favor Coke without HFCS. Others who can taste the difference between the two versions wait all year to stock up on Coca-Cola with sucrose. Ergo, if you seek the good old distinctly sweet Coke, you'll love the Passover-friendly version.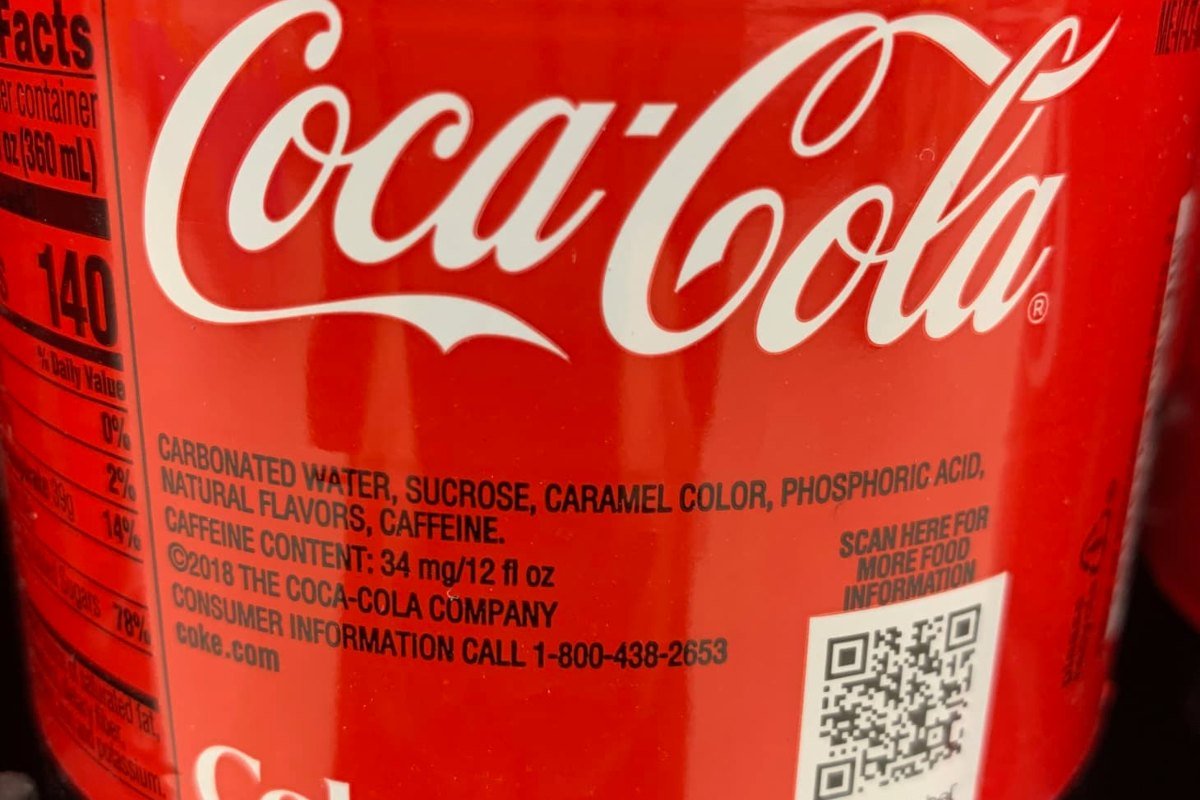 If you don't fancy coke at all but get your hands on a bottle anyway, we suggest trying a few gardening hacks using Coca-Cola. Yes, you heard us right: Coke is not only for drinking.
Do you, too, think that regular Coca-Cola is second to the limited-edition version? Have you seen Coca-Cola with a yellow cap this year already? If so, be sure to try it while it lasts! Don't forget to leave your feedback in the comments section below.