Colcannon Recipe: How To Make Irish Potatoes and Cabbage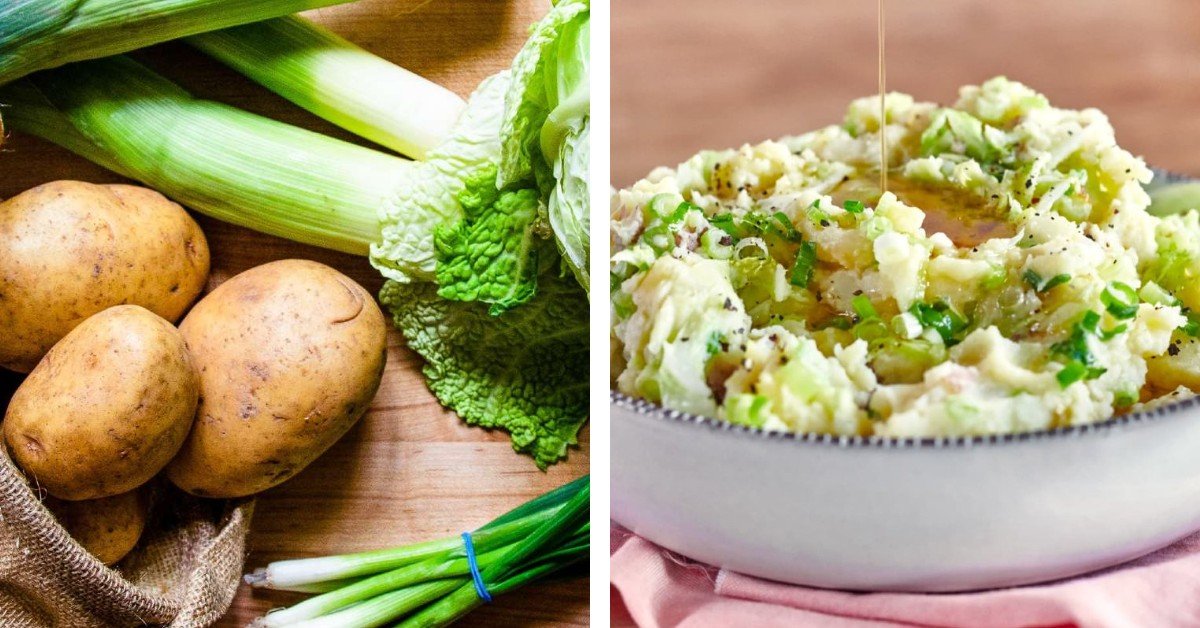 The Irish are great connoisseurs of potato recipes, and colcannon is one of the best. A simple dish with hidden depths, it combines the flavors of sweet cabbage and creamy mashed potatoes. You'll want to write a love song for this colcannon recipe, that's how good it is. With a beer or two, it is an excellent fare on its own or the perfect accompaniment to any feast and meal.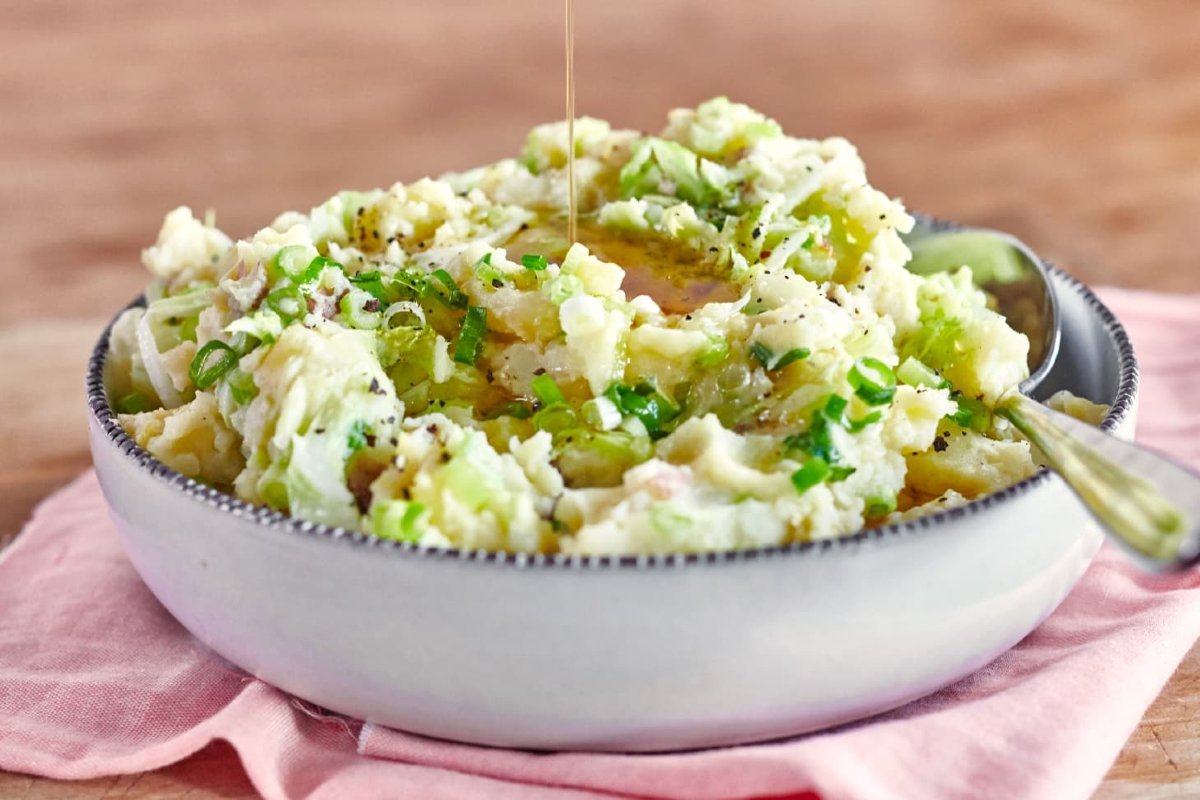 Because colcannon is really just a vehicle for butter, in a departure from tradition, substitute regular salted variety for toasty brown butter with a deeper, richer, more intense flavor. It contrasts beautifully with somewhat-spicy scallions layered on top before serving, giving the traditional recipe a sophisticated twist.
What Is Colcannon?
Potatoes became a staple of the traditional Irish diet as soon as they came to Ireland in the 16th century. Fairly quickly, colcannon became one of the simplest, easiest, and tastiest ways to cook the unfamiliar tuber. Coupled with kale or cabbage and topped with scallions or leeks, the dish was held in high regard around Samhain, one of the Gaelic festivals that takes place on October 31st. Similar to other traditional Irish dishes, colcannon often hid a charm: a coin, a thimble, a ring.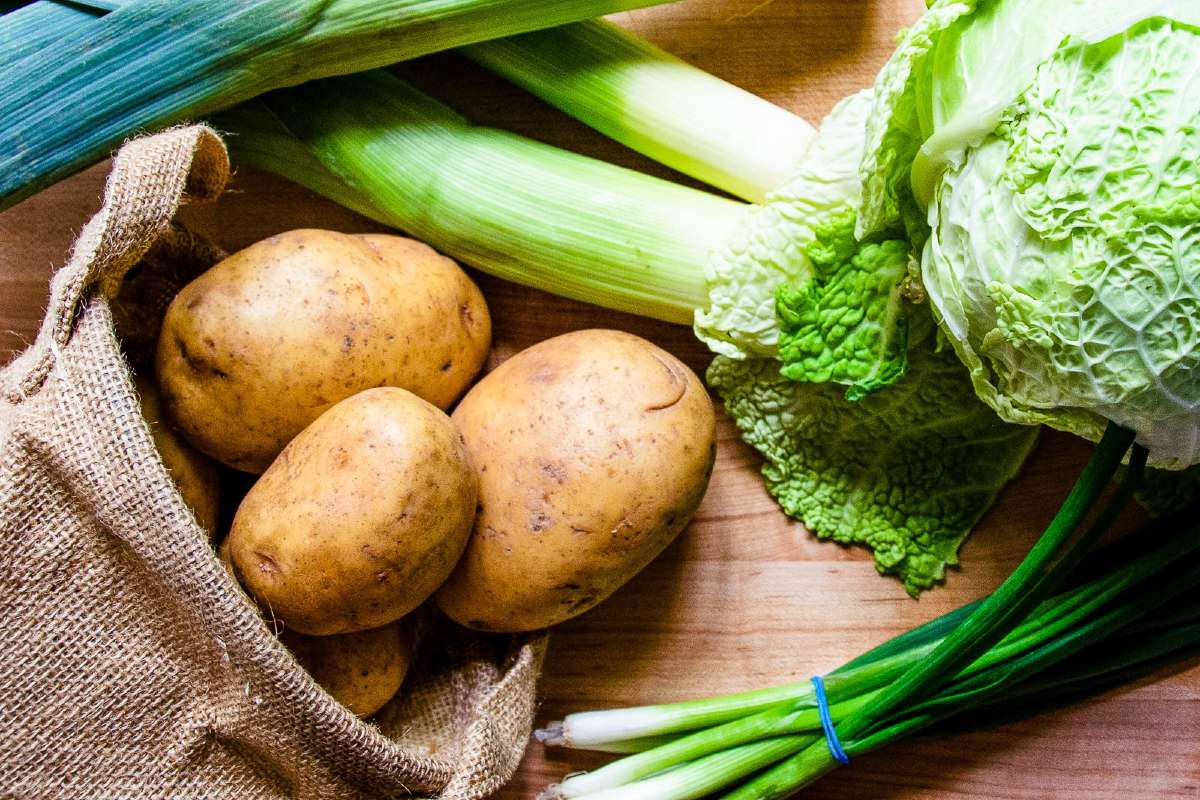 Tips and Tricks for Making Colcannon
Use Two Types of Potatoes to Vary Flavors and Texture
As with most mashed potato recipes, thoroughly wash and peel potatoes, chop them into 1-inch pieces and cook them in heavily salted water until tender. The recipe below calls for two types of potatoes: russet and red. The tandem helps vary the flavors and texture, ensuring the best dining experience. Once the potatoes are cooked, drain them and mash them with milk.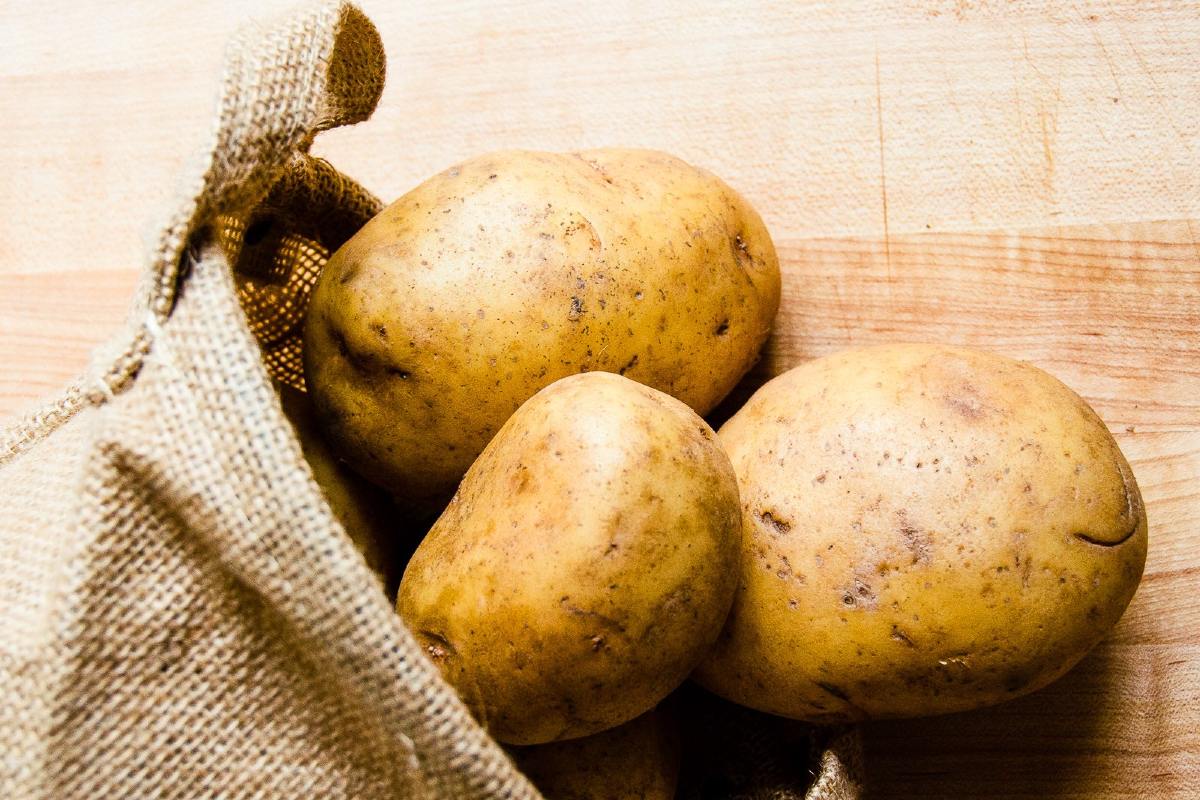 Brown Butter and Then Cook the Cabbage in Pan Drippings
Browning butter is an easy technique to achieve a complex and nutty flavor. Use a lightly colored skillet for the procedure, keeping in mind that it should be large enough to hold the cabbage later. Cook butter on medium heat until it turns golden brown. Once browned, transfer it to a heat-safe bowl and proceed to cook cabbage in any residual butter.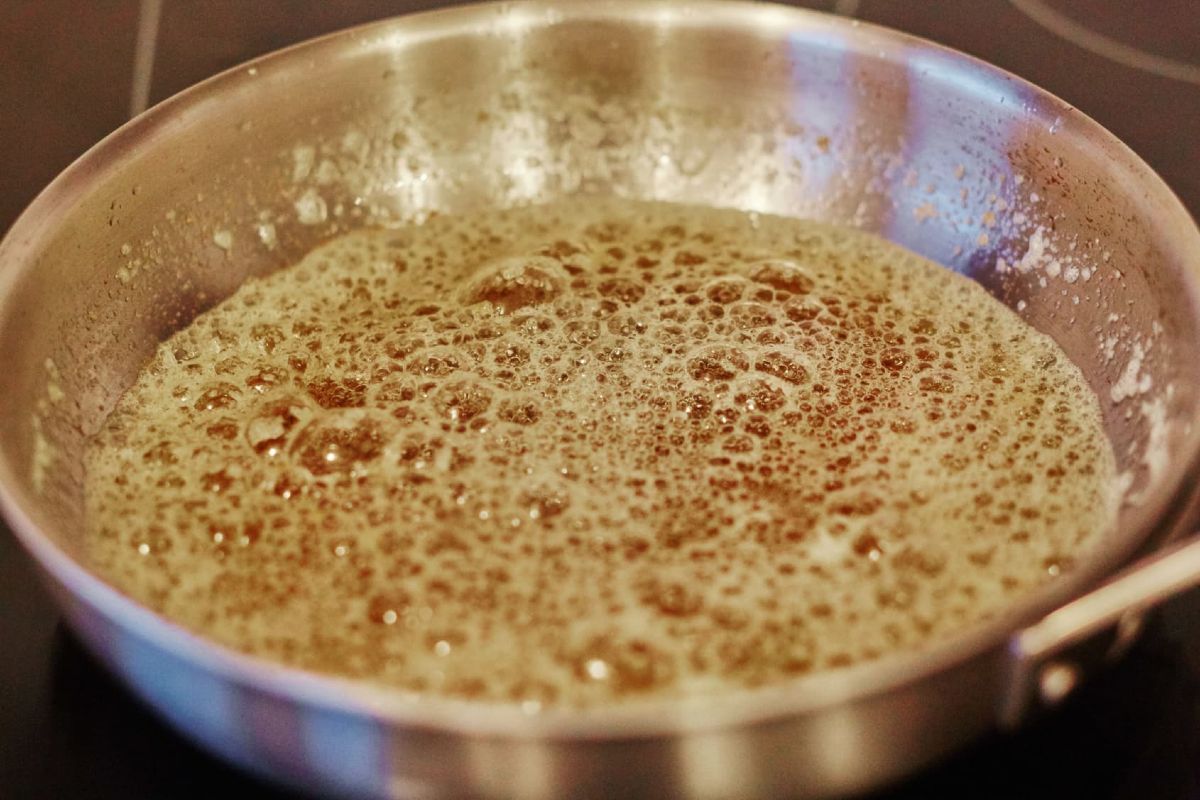 Use Savoy Cabbage for Tenderness
Savoy cabbages are shaped like green cabbages, but their leaves are deeper green and tenderer, and their flavor milder. You can also use kale or another leafy green vegetable of your choice. Before cooking it, deglaze the pan with a splash of broth or water, scraping up the brown bits left from browning the butter.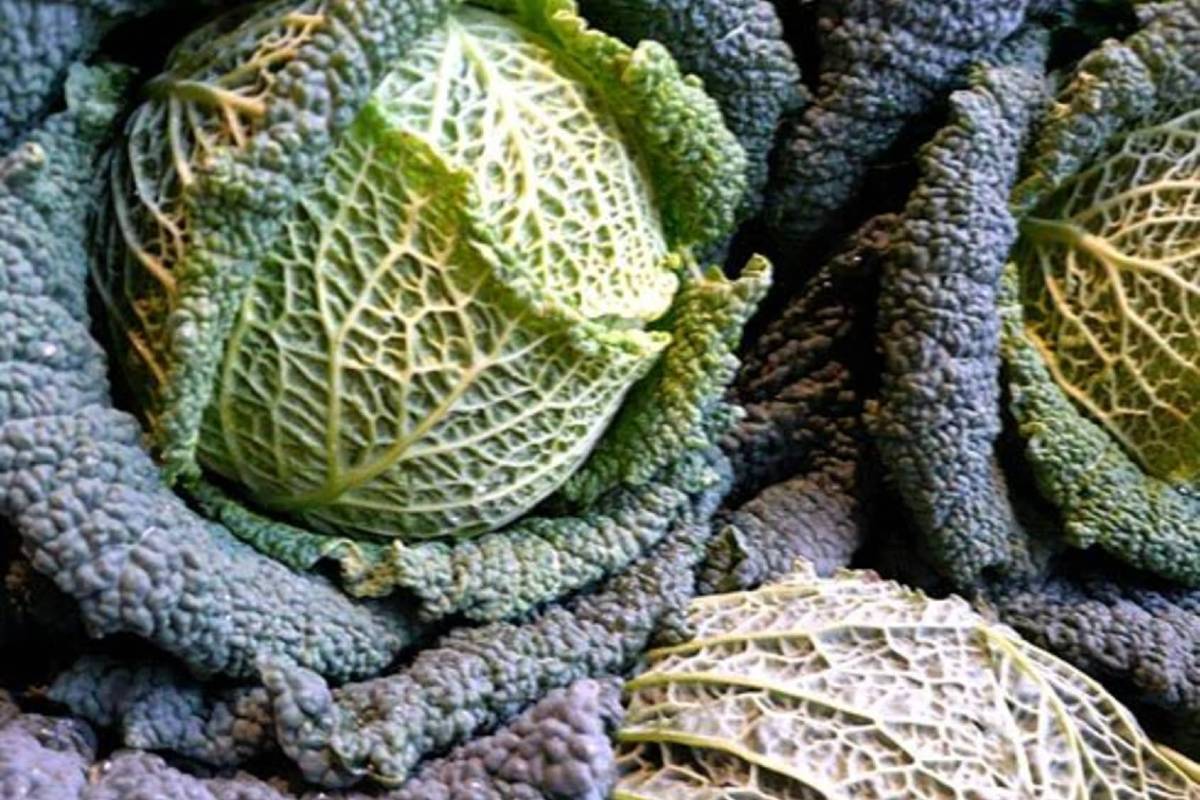 Colcannon Recipe
Ingredients:
1 lb (450 g) russet potatoes
1 lb (450 g) red potatoes
6 tbsp butter
1 tsp kosher salt
1 lb (450 g) savoy cabbage
4 scallions
½ tsp ground black pepper
½ cup milk
¼ cup chicken broth
Instructions:
Core and shred savoy cabbage and thinly slice and separate white and green parts of scallions.
Peel and cut potatoes into chunks, place them in a pot, add ½ teaspoon of salt, and cover with cool water. Bring to a boil before reducing the heat and letting them simmer until tender, about 10 minutes. Meanwhile, brown the butter.

Place the butter in a skillet over medium-high heat. Bring to a simmer and cook until golden brown, about 7 minutes.
Reserve ¼ cup of the browned butter and set it aside.

Return the skillet with the remaining browned butter to medium heat and add the shredded cabbage and the whites of the scallions. Season with the remaining ½ teaspoon of salt and ground black pepper. Cook until tender, about 8 minutes.
Transfer to a bowl and set it aside.
Drain the potatoes, add milk, and mash with a potato masher until they're as lumpy as you like.

Add chicken broth to the empty cabbage pan and scrape up the browned bits. Cook until the broth is reduced, about 3 minutes more.
In a serving bowl, combine warm cabbage and greens of the scallions with the mashed potatoes and fold to mix. Make a depression in the middle and pour the reserved ¼ cup of brown butter inside. Serve immediately!
Serve colcannon with corned beef or sausage. Don't be afraid to work this delicious colcannon recipe into your dinner rotation — we think your family will thank you!