Cottage Cheese Pastry Recipes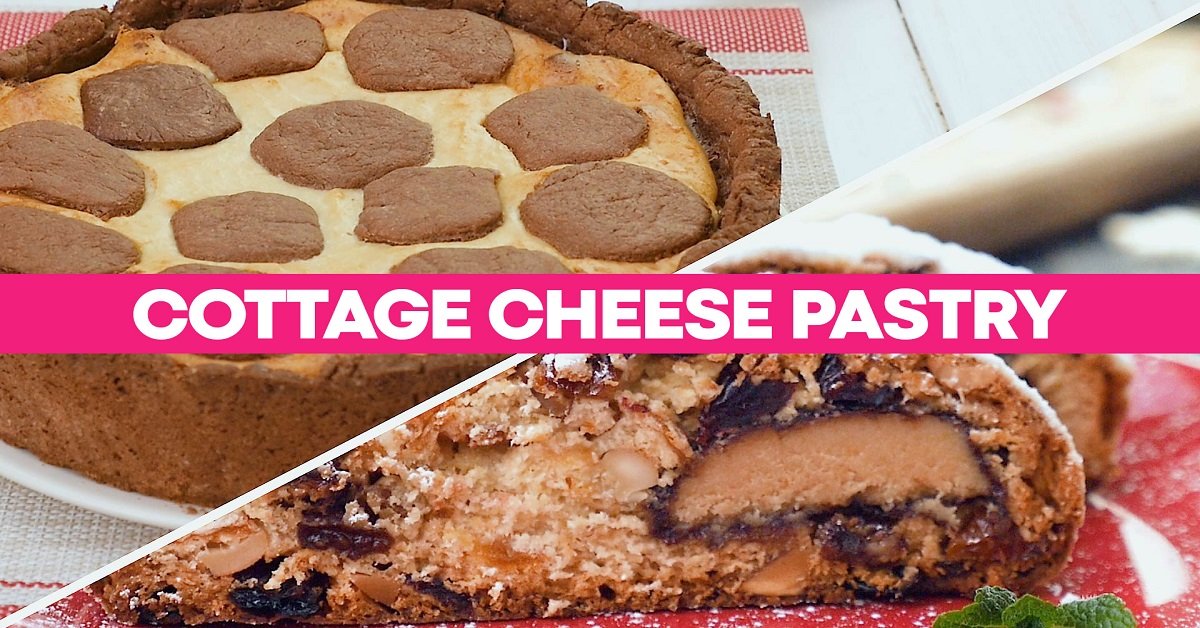 Did you know that pastries with cottage cheese are no less healthy than fresh cottage cheese? They retain the cheese's beneficial properties even after heat treatment and taste better. Delicious cottage cheese pastry can become an excellent healthy breakfast or a light, dietary snack. If you have some cottage cheese in the refrigerator and you don't know what to do with it, it is high time to try these two simple recipes for delicious cottage cheese desserts.
Chocolate and Cottage Cheese Cake "Giraffe"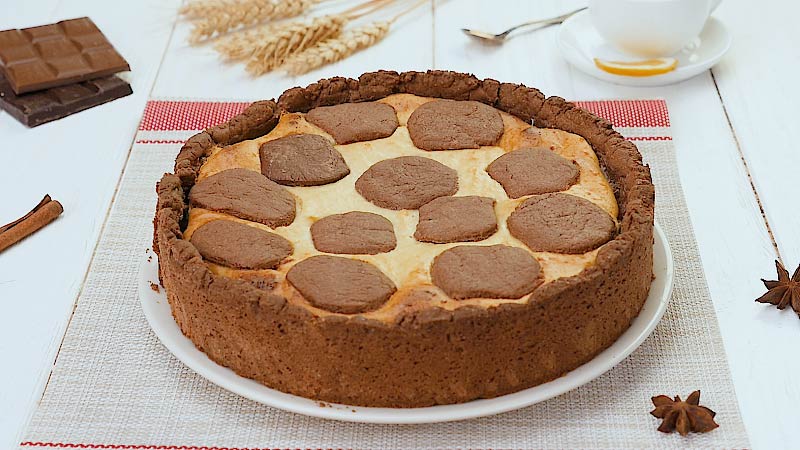 Ingredients:
8 ¾ oz (250 g) flour;
3 ½ oz (100 g) butter;
8 ¾ oz (250 g) sugar;
3 eggs;
2 tbsp cocoa powder;
1 ½ tsp baking powder;
14 oz (400 g) cottage cheese with a fat content of 9%;
7 oz (200 g) sour cream with a fat content of 20%;
3 tbsp potato starch;
⅓ oz (10 g) vanilla sugar.
Instructions:
In a bowl, whip softened butter with 3 ½ oz (100 g) of sugar until homogenous. Add 1 egg and mix. Sift cocoa with flour and knead the dough.

Take a fourth of the dough and roll it into a ball. Place the rest of the dough in a detachable nine-inch baking dish, forming high edges. Pop both the ball and the mold in the refrigerator for half an hour.
Combine cottage cheese, sour cream, 2 eggs, 5 ¼ oz (150 g) of sugar, vanilla sugar, and starch. Beat with a mixer until a homogeneous mass is formed.

Put the mixture in the mold with the dough. Tear the smaller lump of dough into small pieces, make little cakes, and place them on top of the cottage cheese filling.
Pop the cake in the oven preheated to 360 °F for 60 minutes. Let the finished cake cool, then draw a sharp knife along the edges, separate the cake from the mold, and place it on a dish.
Cottage Cheese Stollen
Ingredients:
5 ¼ oz (150 g) butter;
7 oz (200 g) sugar;
2 eggs;
8 ¾ oz (250 g) cottage cheese;
3 ½ oz (100 g) candied orange;
1 ¾ oz (50 g) light raisins;
1 ¾ oz (50 g) dark raisins;
3 ½ oz (100 g) dried apricots;
3 ½ oz (100 g) dried cranberries;
5 ¼ oz (150 g) chopped almonds;
1 ¾ oz (50 g) chopped cashews;
⅓ oz (10 g) rum flavoring;
½ tsp cinnamon;
½ tsp nutmeg;
⅓ oz (10 g) vanilla sugar;
½ tsp cardamom;
2 marzipan bars;
powdered sugar to taste.
Instructions:
Using a mixer, whip 4 ¼ oz (120 g) of softened butter with sugar, add eggs, cottage cheese, candied orange, raisins, cranberries, chopped dried apricots, almonds, cashews, and rum flavoring. Mix the mass with your hands.
Mix flour with baking powder and combine it with the dough. Add cinnamon, nutmeg, cardamom, and vanilla sugar. Knead a soft dough.

Put the lump of dough on a surface sprinkled with flour, roll a 16-by-12-inch rectangle with a rolling pin. Fold one long side toward the center once, the other — twice.
Place two marzipan bars in the middle of the rectangle and connect the edges of the dough. Put the stollen on a baking sheet lined with parchment. Bake for 50 minutes in the oven preheated to 340 °F.

Brush the finished cake with 1 oz (30 g) of melted butter and sprinkle with powdered sugar.
Any cottage cheese pastry tends to taste excellent with jam, sour cream, whipped cream, and a glass of cold milk. Instead of making a cottage cheese casserole, try our recipes and prepare delicious and elegant desserts!