Ingredients
Water

– 13 ½ fl oz (400 ml)

Sugar

Unrefined/organic for a vegan option

– 3 lb (1 ⅓ kg)
Recipe
Would you like to get maximum vitamins even in the coldest time of the year? Lemon is a rich source of vitamin C, and we all know the benefits of it. Lemons don't exactly make for an appealing snack by themselves, so today, we want to share with you a great workaround — lemon jam.
You can add this treat to cakes and other desserts, put it in tea, spread on bread, or simply eat it with a spoon. The taste of lemon jam is not too sweet, and the citrus flavor will delight you and your loved ones when it is cold and windy outside.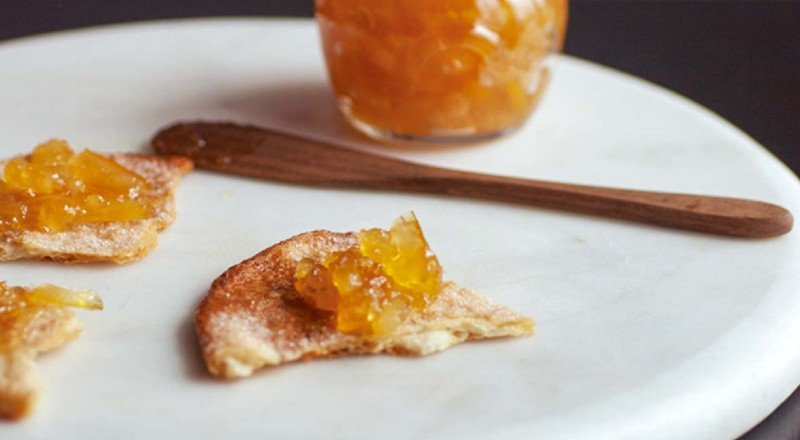 Steps
| | |
| --- | --- |
| | Wash the lemons thoroughly, place them in boiling water for 20 minutes. |
| | |
| | Boil the syrup. To do this, mix water with sugar and bring to a boil. |
| | Add the lemon slices to the syrup, bring to a boil again and remove from heat. |
| | |
| | Now the final touch: pour the jam into the jars and seal them tightly. |
Lemon jam is not only very tasty but also incredibly healthy because vitamin C in lemons protects the immune system and keeps the body in good shape.