Crafts With Old Scarves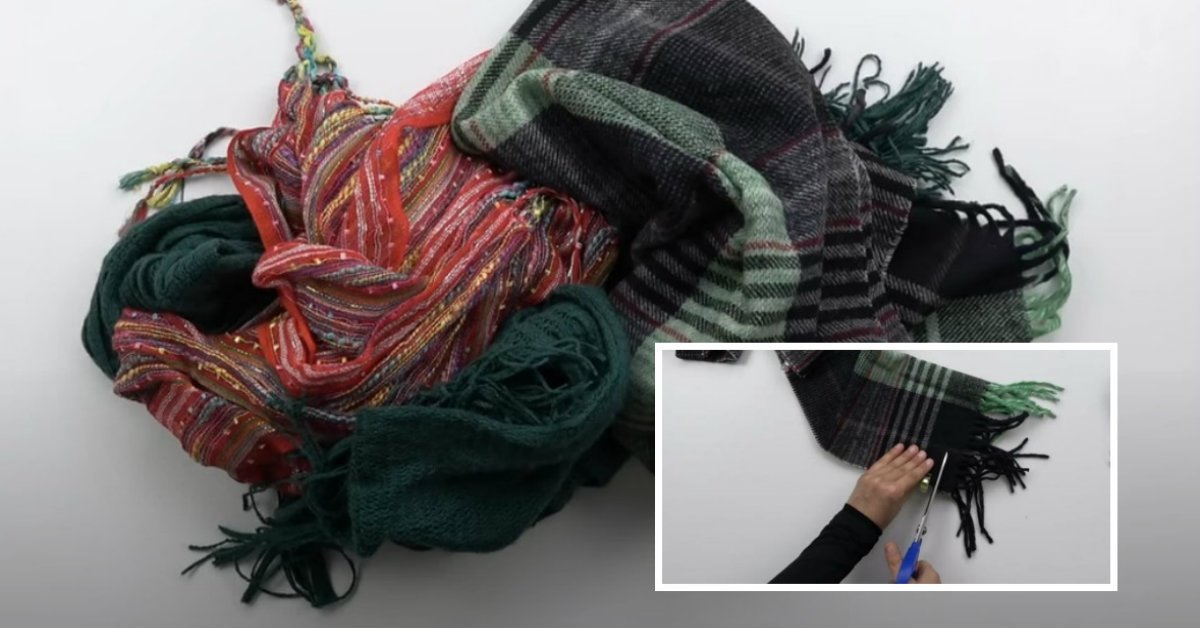 Sometimes Keeping up with trends is very difficult. I'm not one of those people who can change their wardrobe every year. But I try to spice up my outfits using accessories. This is why my closet is filled with piles of old scarves. I didn't want to throw these good items away. So I started thinking about what crafts I can do with scarves.
Soon a great idea struck me. The holiday season is approaching. It's the time for gifts and surprises. And what could be better than handmade clothes? I went through the pile of scarves, setting aside what I definitely wouldn't wear. Now all that was left was to transform them into something useful.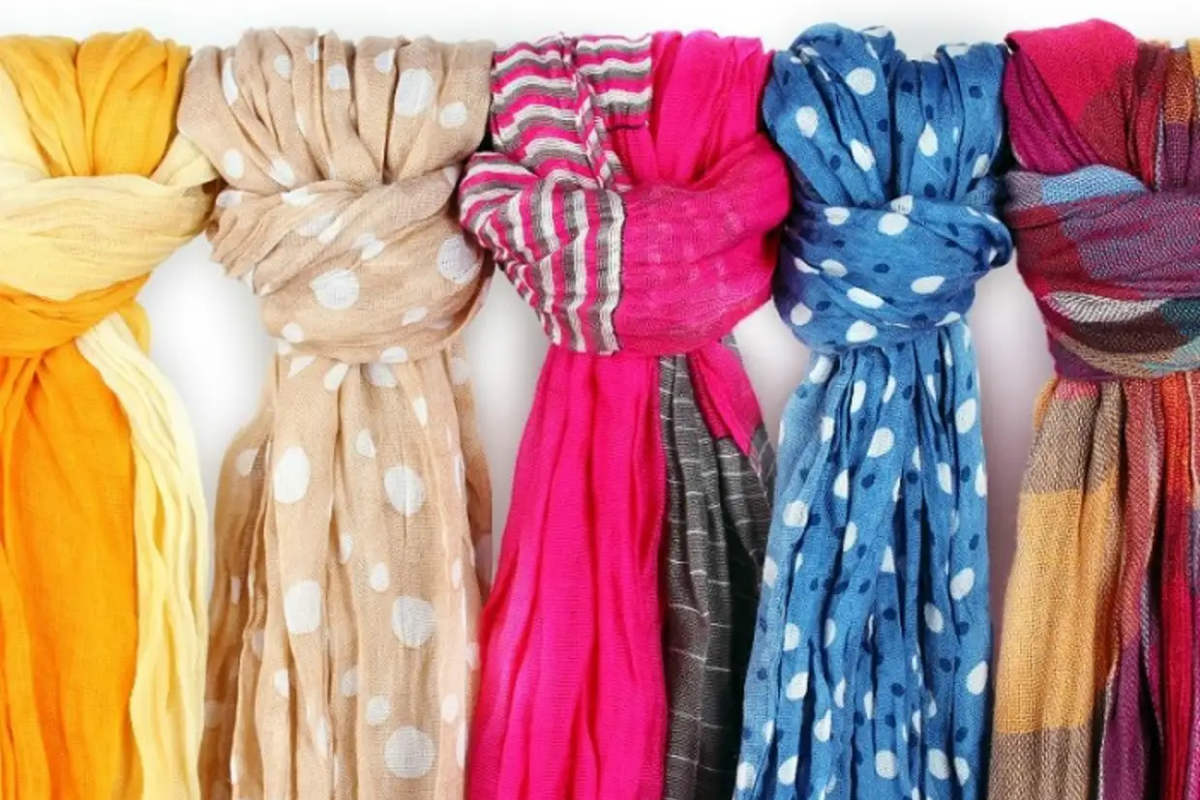 Crafts With Old Scarves
From four different scarves, I decided to sew a cozy patchwork shawl for my mom. First, I chose the largest one. I folded the scarf in half lengthwise and secured it at the edges with pins.
Then I cut off the fringe at the sides. If your scarves have other decorative elements, remove them too. Then I cut the fabric into two strips.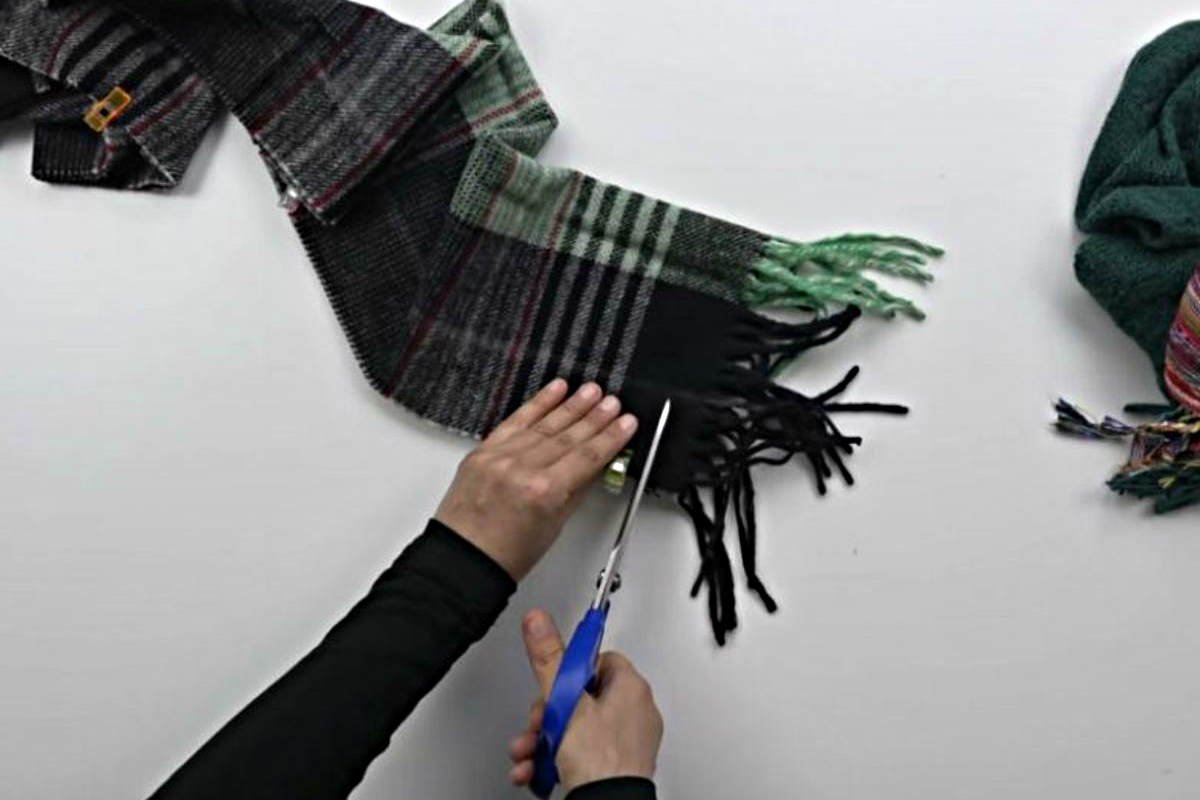 I placed a second, narrower scarf between the two pieces. I secured them with clothespins.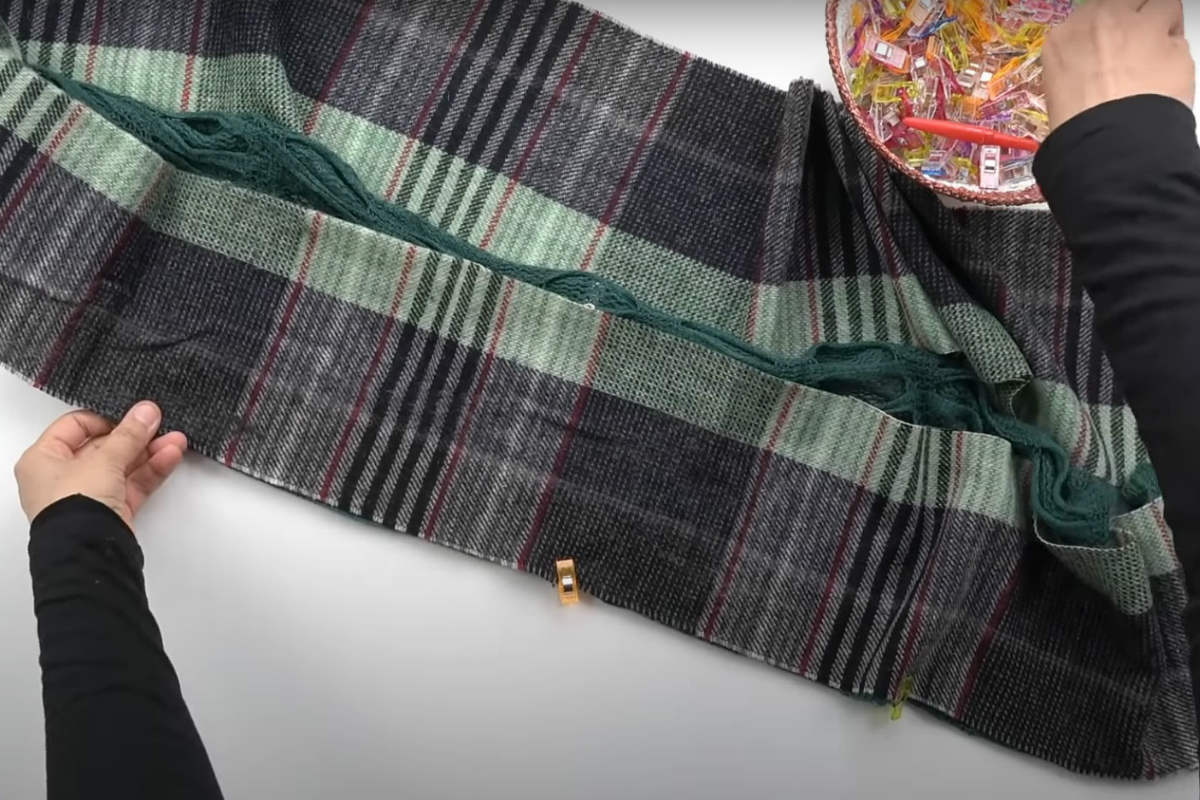 Then I sewed the fabric together using a machine. Since the scarves were of different lengths, I cut the edges.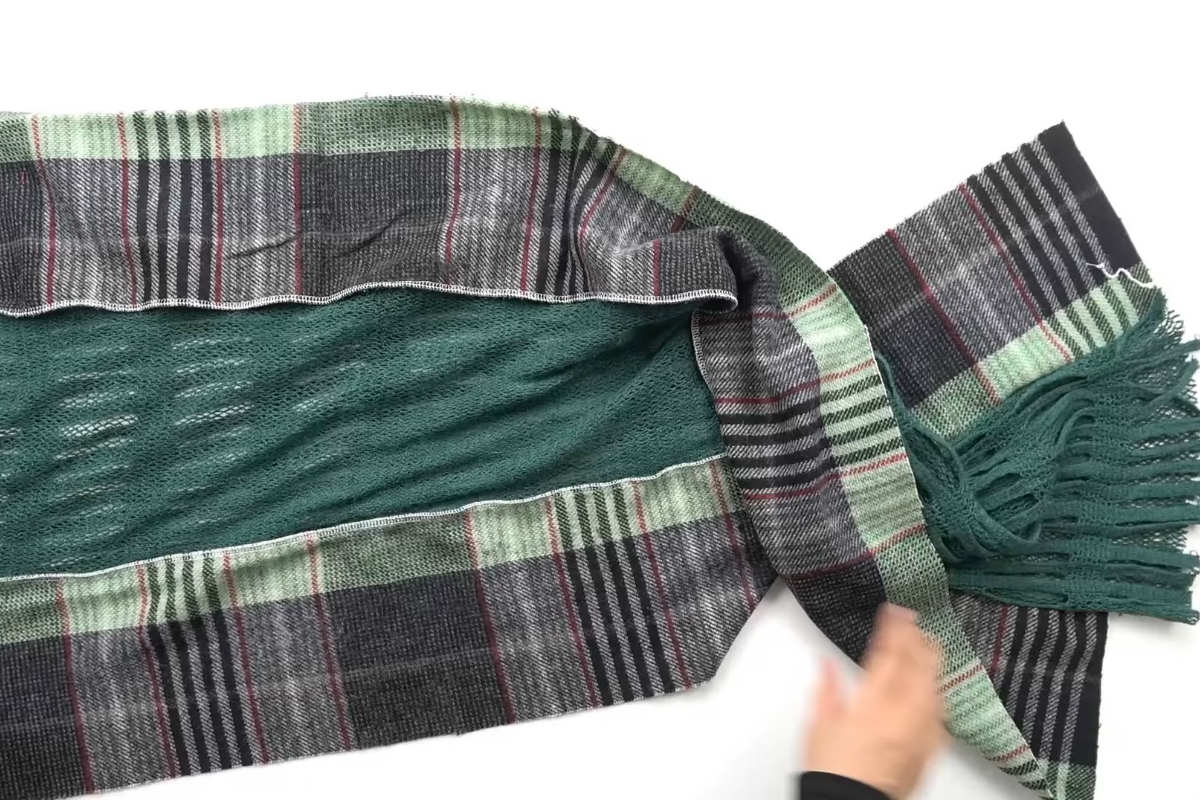 I had another light and bright headscarf. I folded it in half lengthwise to make the fabric more dense. Then I placed it on the big shawl.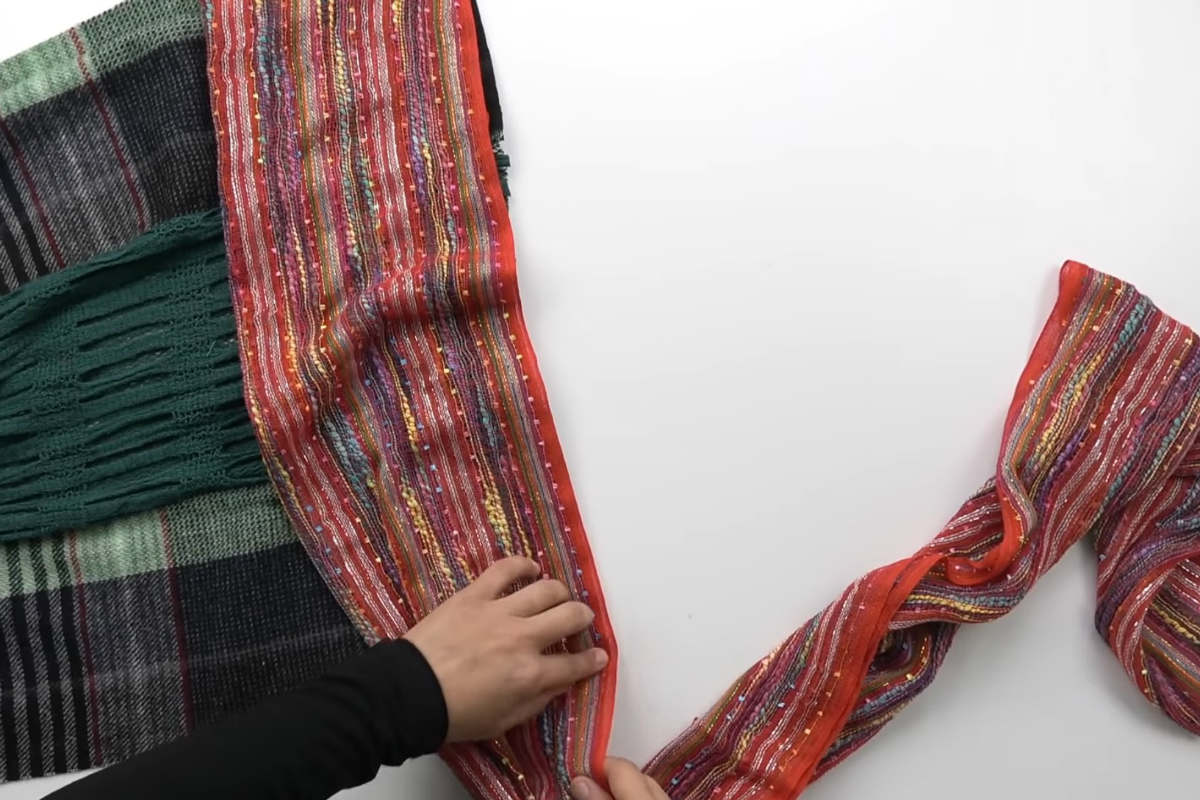 I measured the desired length and cut the headscarf into sections. I got three identical pieces.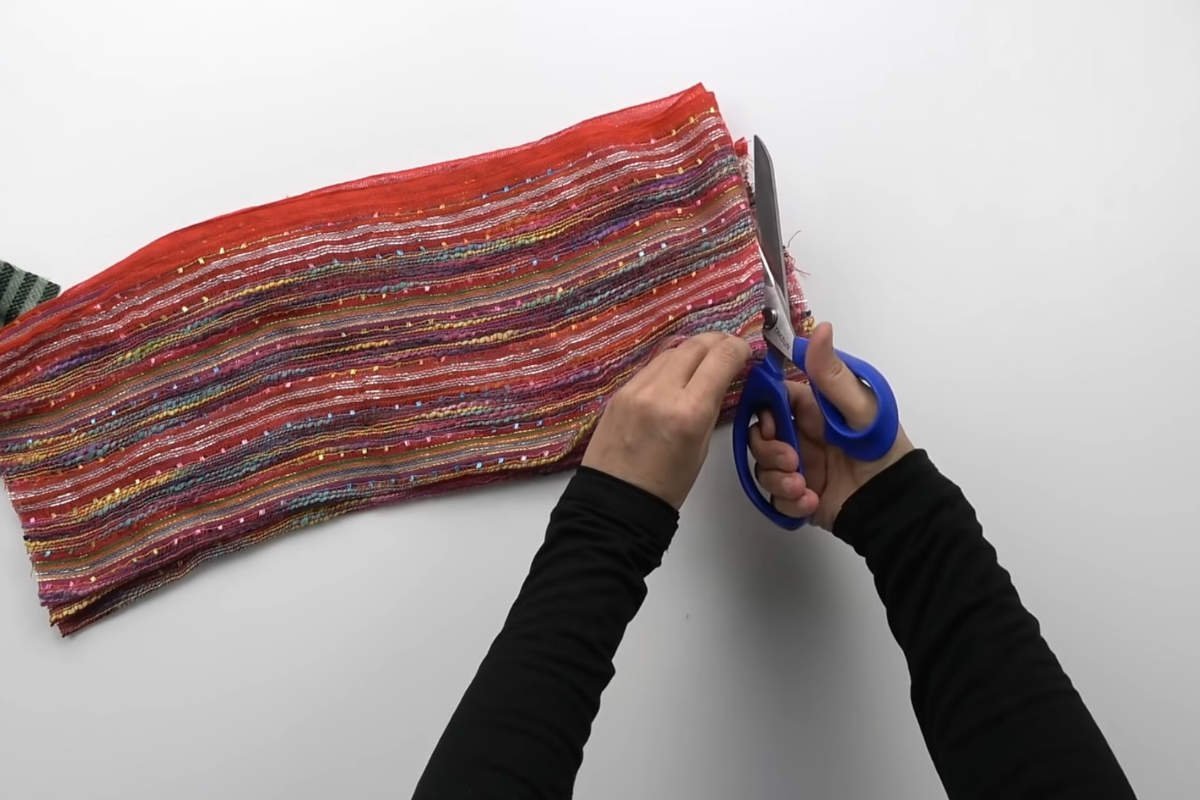 I finished the raw edges and sewed the pieces to the shawl.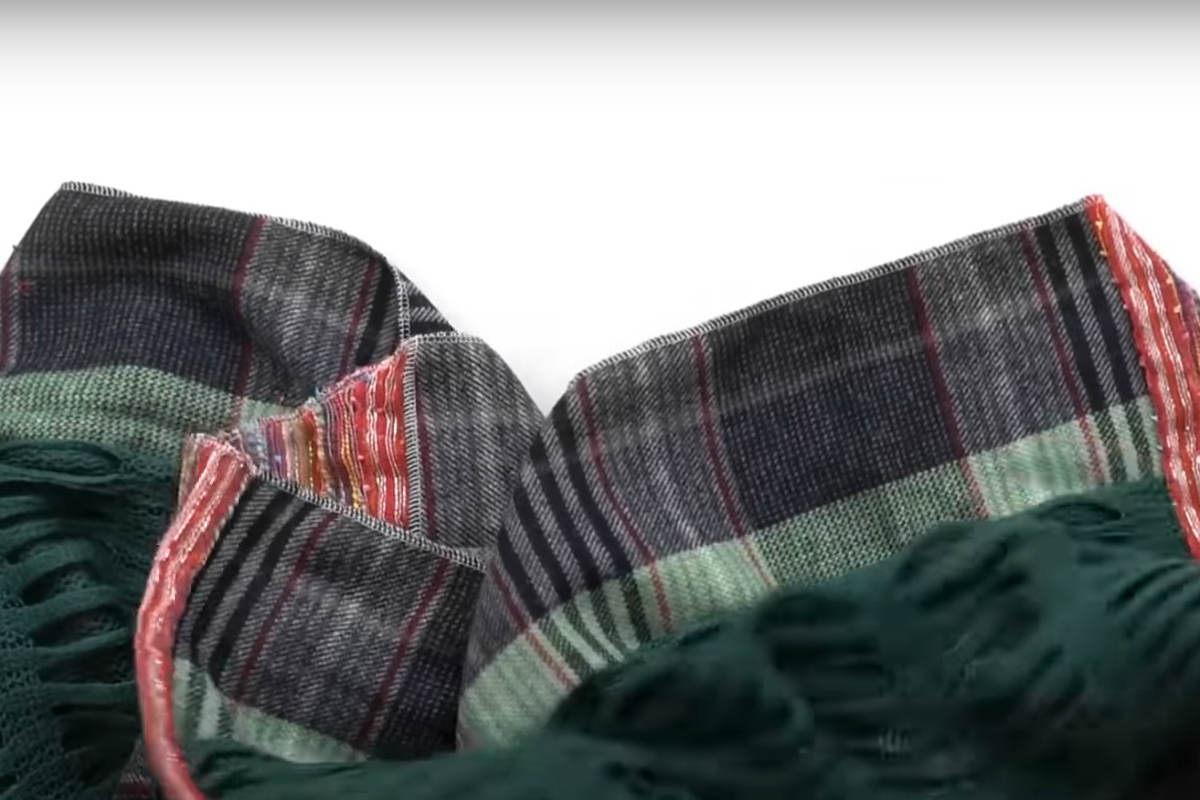 Then I chose a large and wide plain scarf as a base. I marked the center on it, I did the same with my shawl. I placed the shawl on the large scarf, folded over the edges, and stitched them.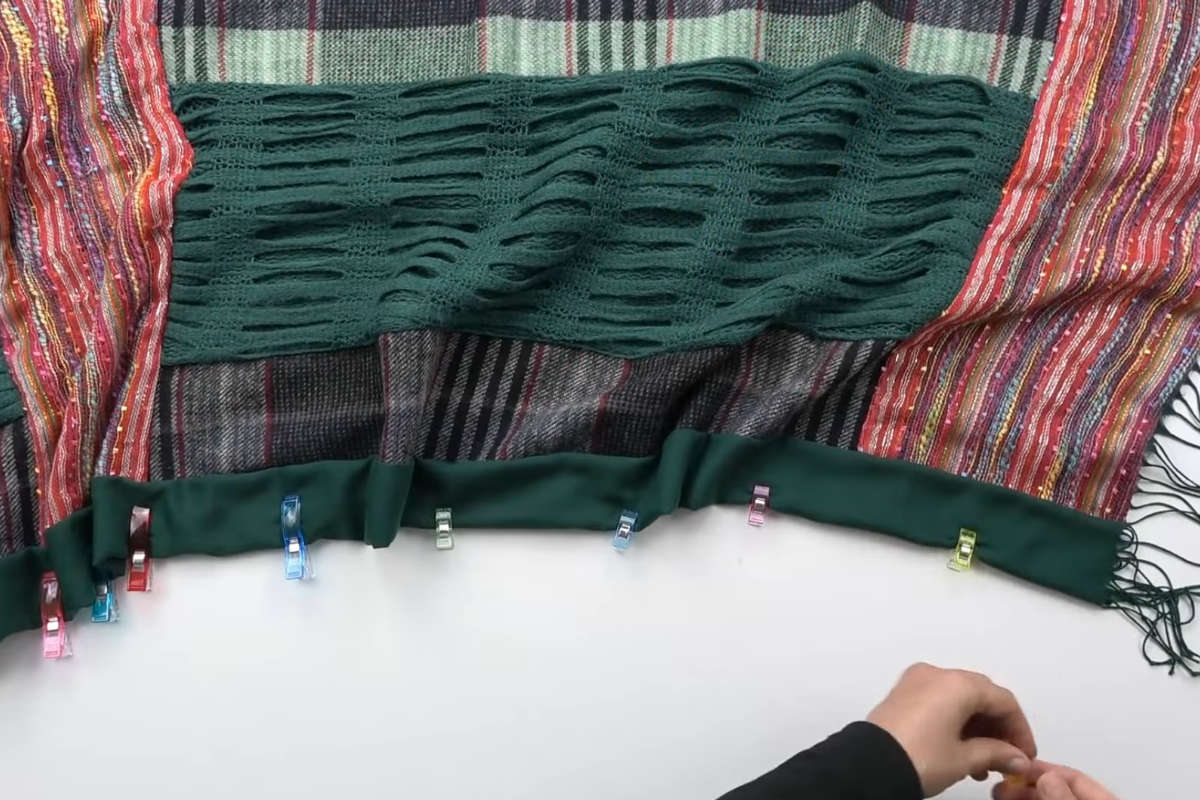 I also stitched along the entire length of the scarf. It remains only to decorate the shawl.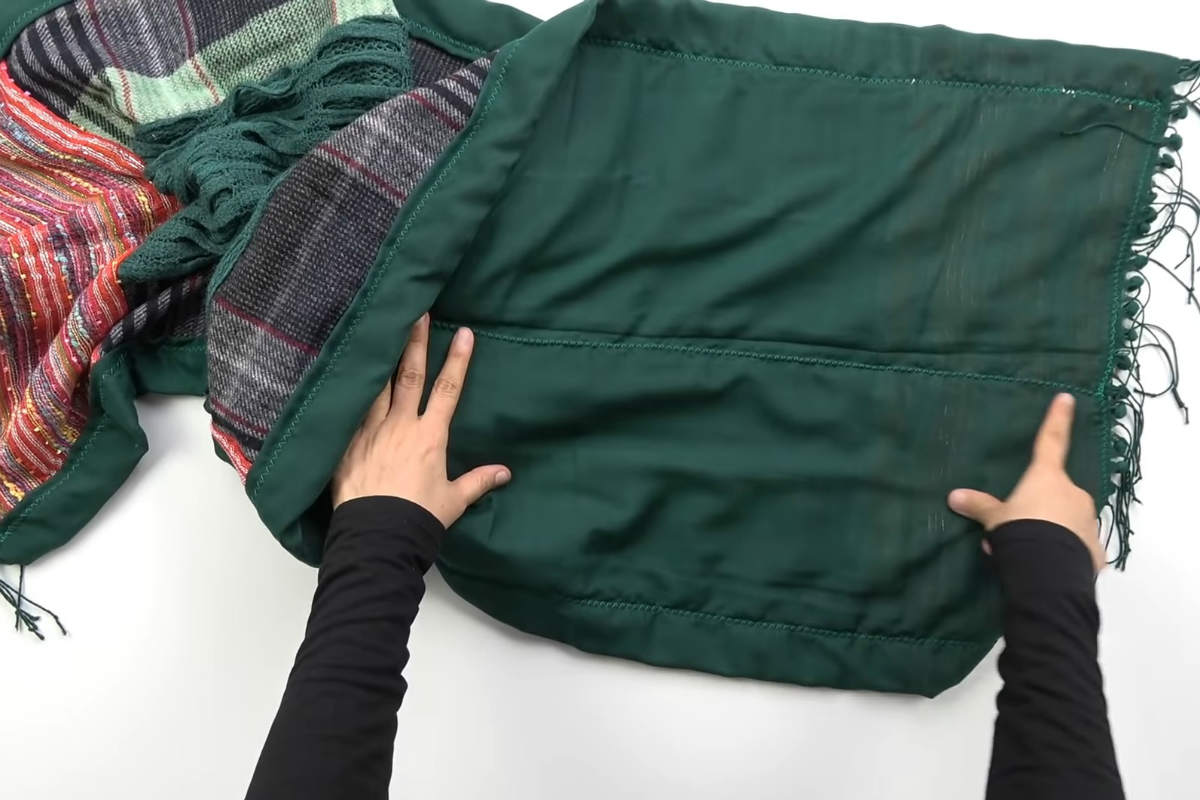 In the end, I got such a wonderful item. I hope my mom will like it.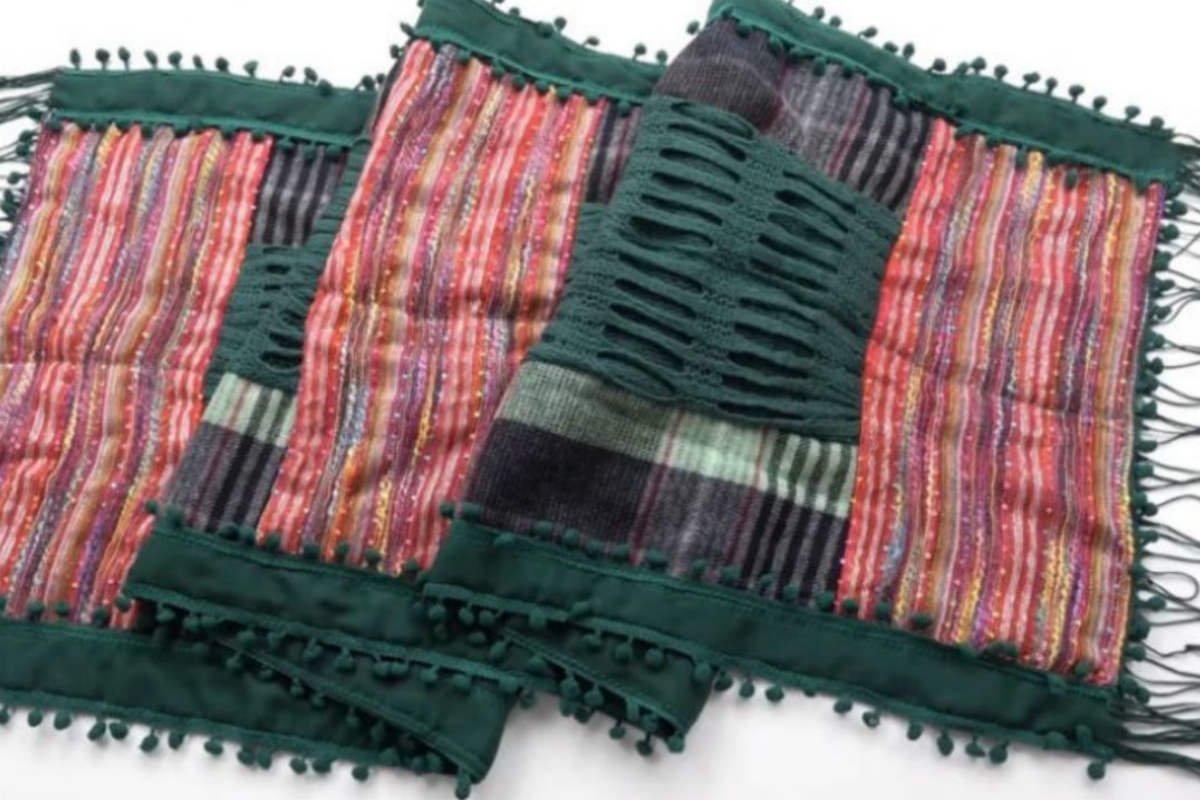 You can even make a whole blanket this way if you want. On cold winter evenings, it will keep your loved ones warm. Go through the closet, find old clothes, and make something great out of them.