Outdated Home Trends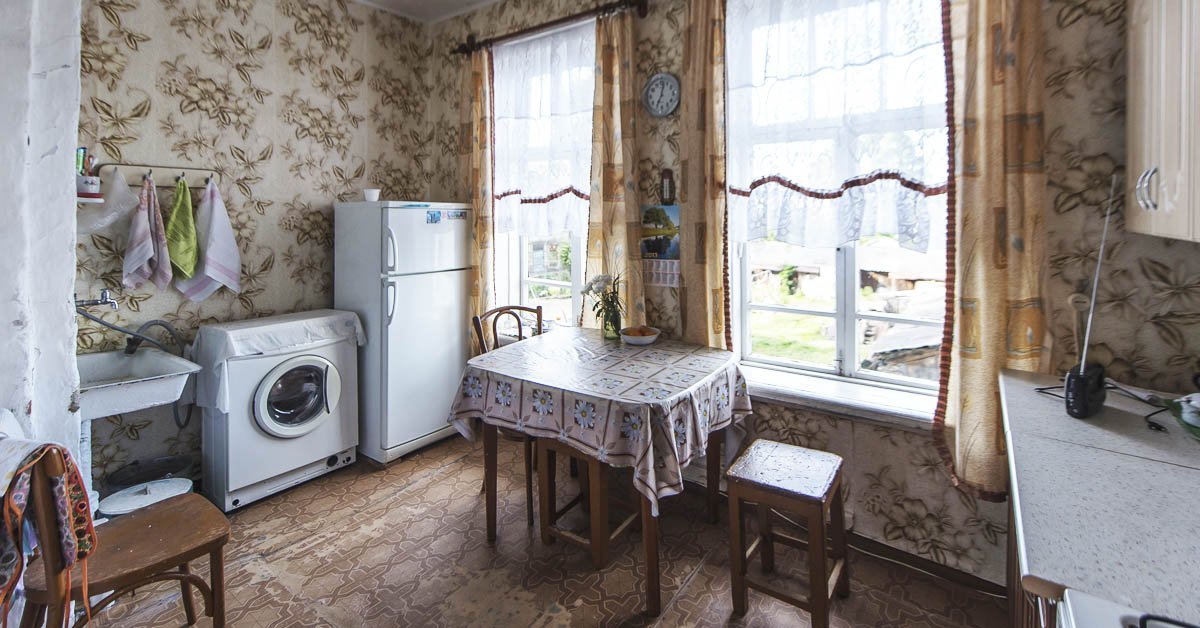 In the modern world, we can see how fashion affects everything: clothes, gadgets, cars, work, hobbies… Let alone interior design! Today we would like to talk about some kitchen trends that make our homes look outdated.
© Depositphotos
Outdated Kitchen Trends
Today we've prepared 6 kitchen design ideas that are worth leaving in the past. If you are going to start a home renovation, this information will definitely come in handy!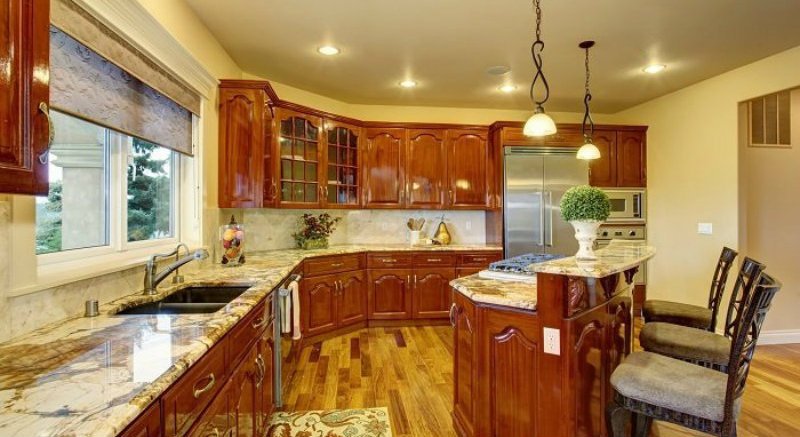 © Depositphotos
Let paneled doors and glossy surfaces stay in the past. The latter are neither is stylish nor practical. It's so hard to wash such cabinets! Today designers advise to switch to matte textures.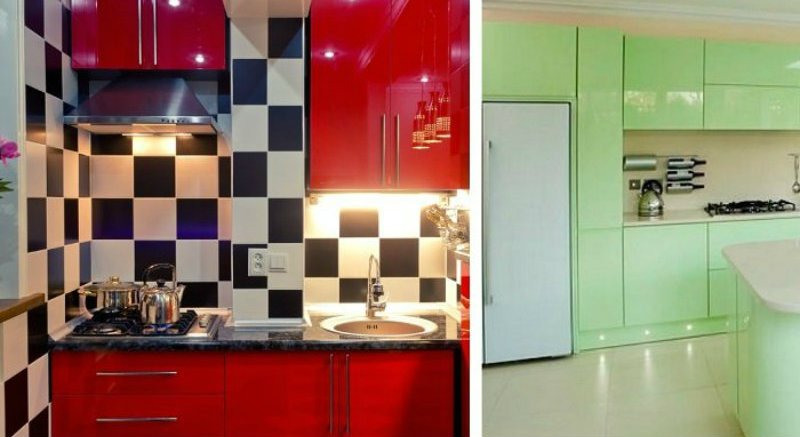 © Depositphotos
Take a closer look at the quality. This applies not only to facades but also to what is behind them. A poor-quality edge ruins the entire room design.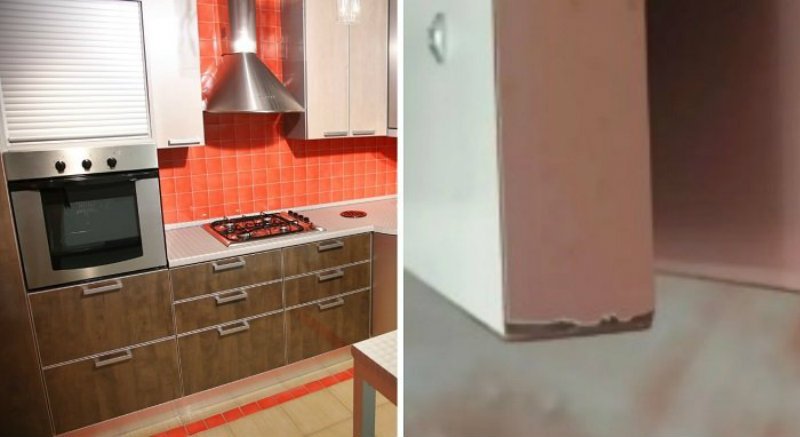 © Depositphotos
Perhaps several years ago vibrant kitchen laminate designs helped to make the interior unusual. But in the pursuit of uniqueness, some turn their kitchens into children's books pages.
A field of daisies on kitchen cabinets and a seashore with palm trees on the backsplash. Such an abundance of decorations looks ridiculous and makes you want to leave the room immediately.
If you're looking for a backsplash material try tiles, stone, glass, or washable wallpaper.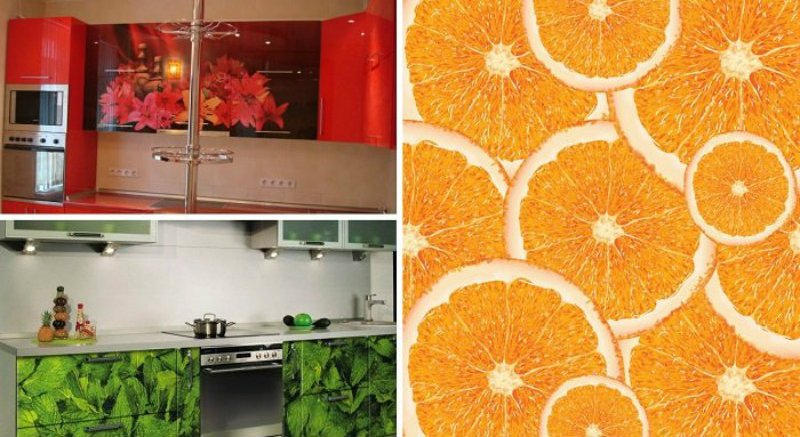 © Depositphotos
Say goodbye to rounded edges and curved countertops. Such designs have long been out of fashion. Furniture with sharp edges looks simpler which is good if you strive for minimalism.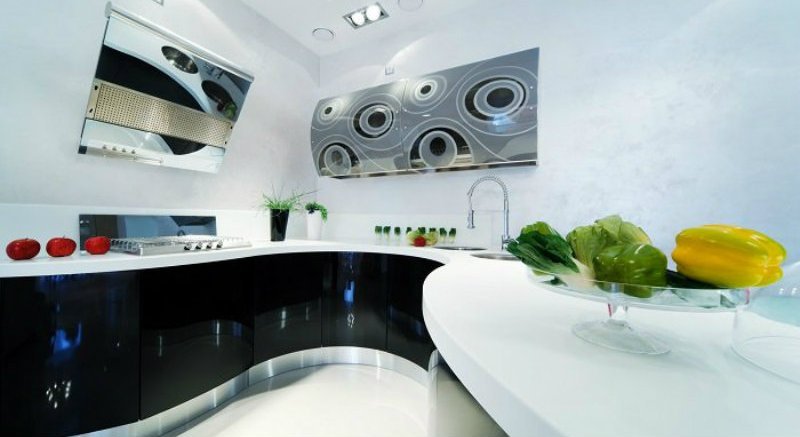 © Depositphotos
The checkerboard pattern looks pretty humdrum nowadays. When choosing the color of the furniture, rely on the fact that natural and pastel tones are in fashion today. Wood and stone imitations are especially trendy. Many designers are inspired by nature.
Customers also like natural colors. Such an interior helps to relax, makes the room cozy.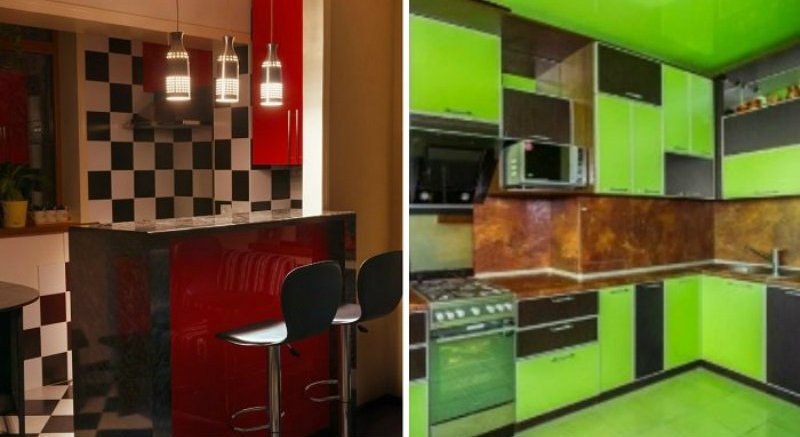 © Depositphotos
When in doubt chose beige color. Well, maybe this rule worked before. Today trendy kitchen designs are getting darker. It's especially true about the furniture. Don't worry though. White, of course, won't ever go out of fashion.
One of the most trendy colors now is black, but only matte.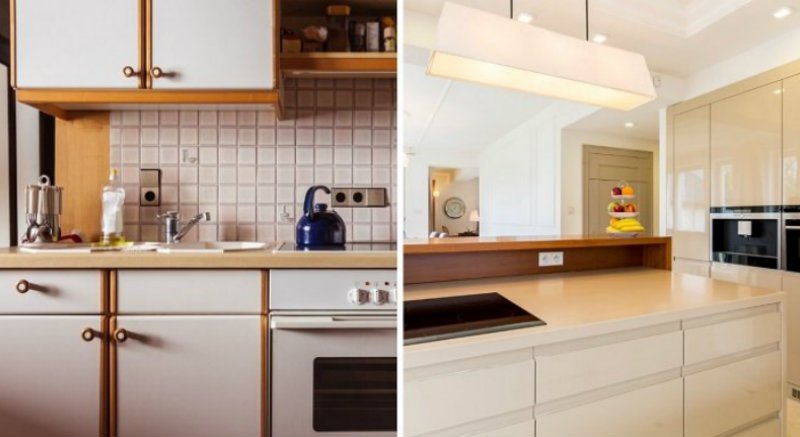 © Depositphotos
Trends are like people: some leave without saying goodbye, others say goodbye, but do not leave. Following trends is, of course, good, but we suggest choosing what you like, and then no changes will be scary for you. Remember that, first of all, the home design should be functional, and please you and your family!