How to Make a Plastic-Bottle Greenhouse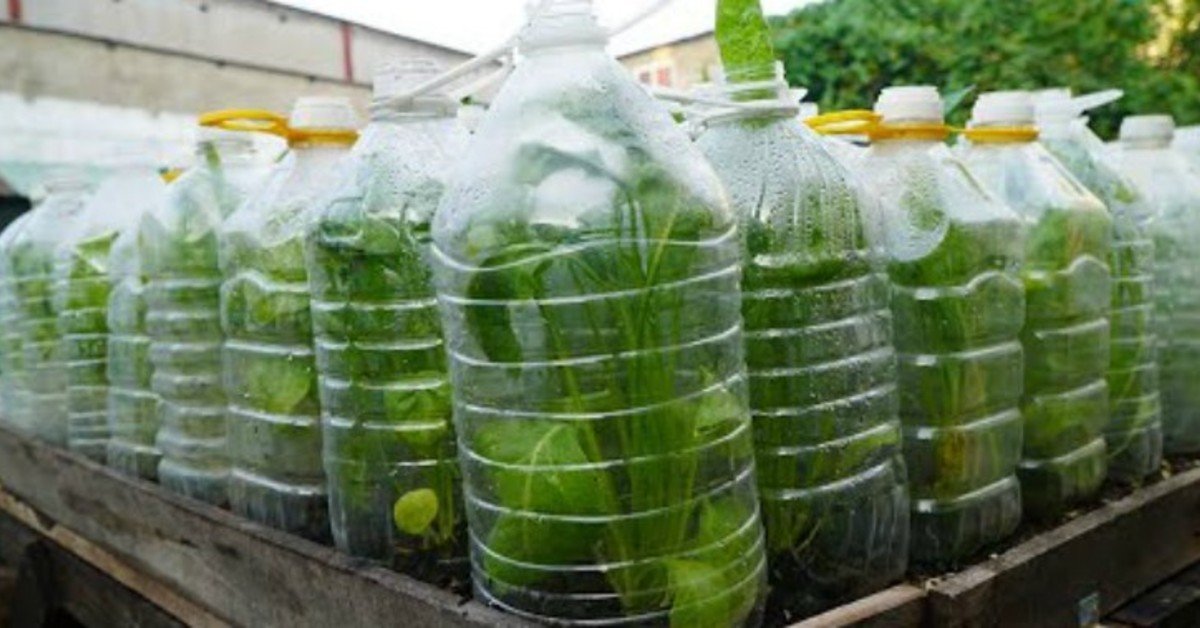 We all know that plastic bottles aren't the most environmentally-friendly items. Nevertheless, you can utilize them for useful purposes, especially if you tend to plant your own leafy greens. For those of you with the time and patience to collect enough empty containers, here's a fun and useful plastic-bottle greenhouse DIY. If you manage to stock up on several large plastic bottles throughout the winter months, you can use them to build a greenhouse in the spring.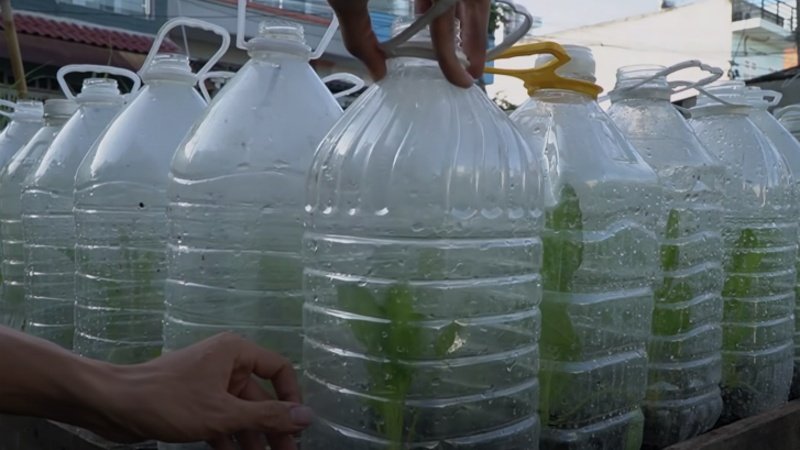 Spring‐planted crops such as spinach are very thermophilic. It is usually too early to plant them in March because frost can still occur at any time. Building a separate greenhouse for them is expensive and will require time and effort. Plastic containers (it is more convenient to take 5-quart ones) solve both of these problems. If you're always looking for new and creative ways to recycle and reuse, you may want to consider this do-it-yourself.
How to Build a Greenhouse Using Plastic Bottles
Making this type of greenhouse is relatively cheap and easy.
To begin with, remove and recycle the lids.
Cut off the bottom of each plastic bottle.
Place your bottle so that your plant is in the center.
Plastic perfectly retains heat, and this is how the same spinach will look on day 25.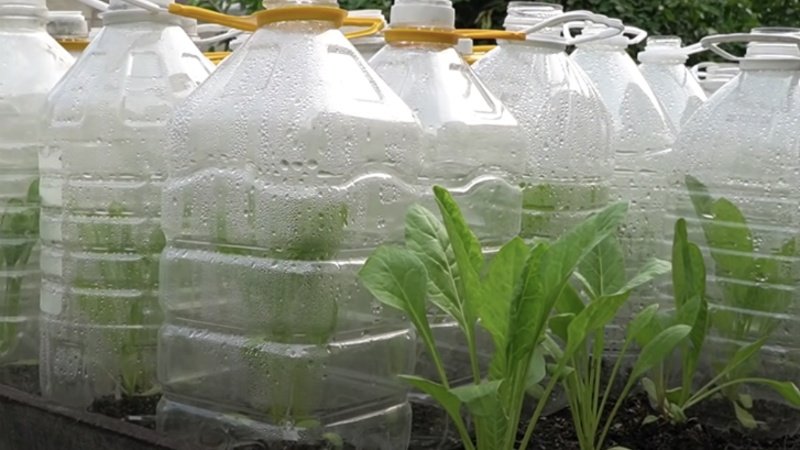 And here's how it will look on day 40.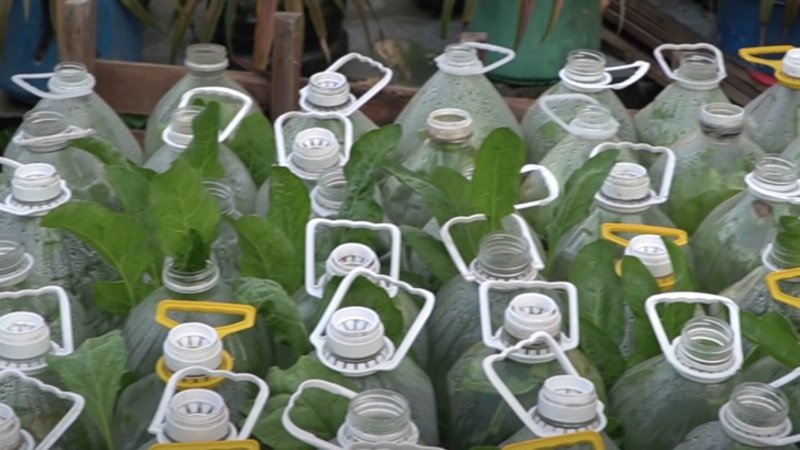 Of course, you can use this plastic-bottle greenhouse to grow any other thermophilic plant. Isn't this easy hack brilliant? We sure think so, and we can't wait for you to try it! Grow your own leafy greens for vitamin-rich, delicious summer salads and other healthy dishes. Share this helpful article with your friends — they might be looking for a fun way to repurpose their plastic bottles. What do you do with empty containers? Please tell us in the comments section, as we would love to know.