The Best Curtain Alternatives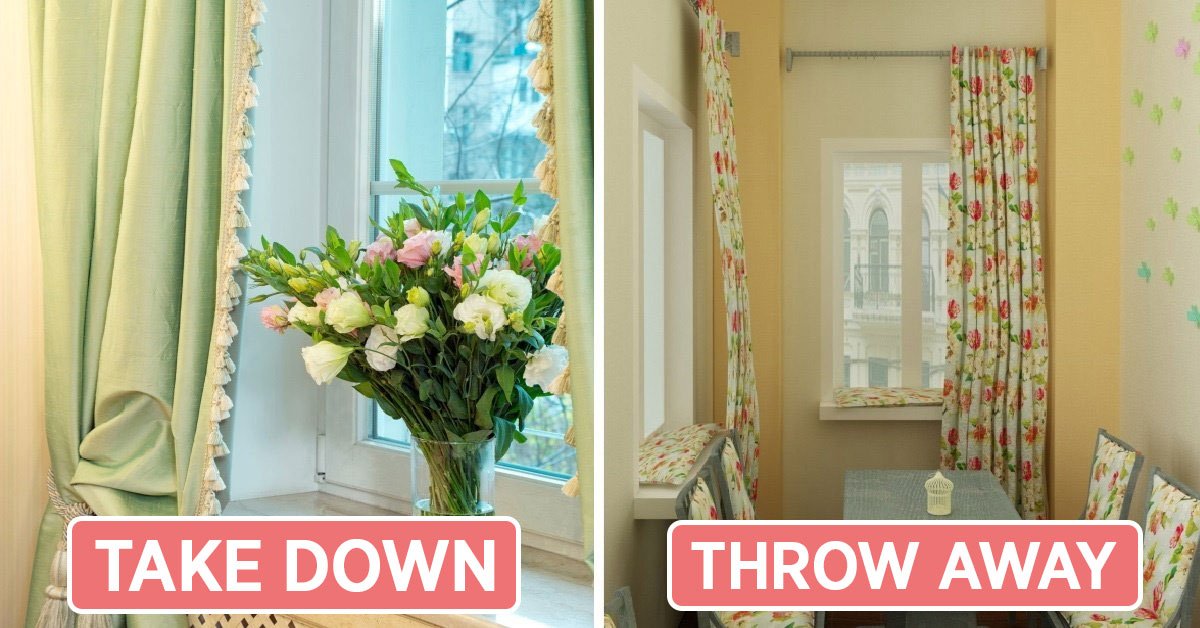 Curtains are a common solution for most apartments. However, over time, more and more people are turning their eyes towards more unique options. So today we've picked for you 7 best curtain alternatives.
These will help you dress your windows in a modern way. Read on and let us know in the comment section which option you liked the most.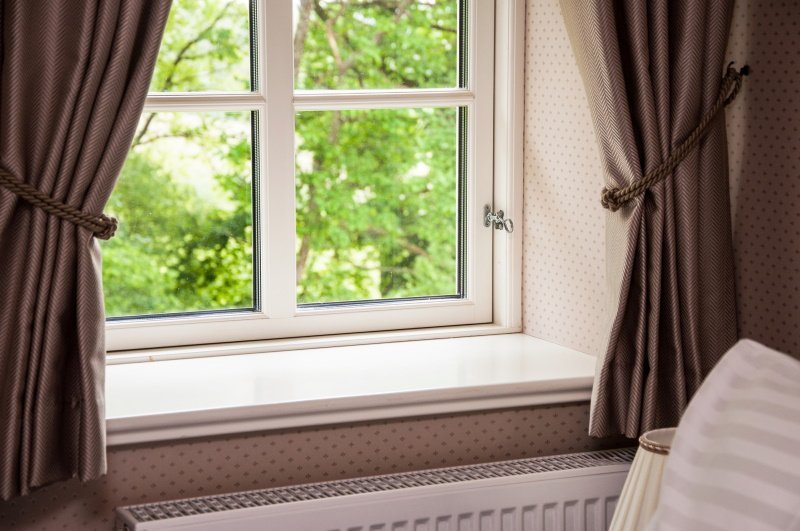 © Depositphotos
The Best Curtain Alternatives
The demand for curtains is easy to explain. They are versatile, protect from curious neighbors and the bright sun. Besides, many associate them with warmth and coziness. But don't forget about other suitable and modern window treatment options.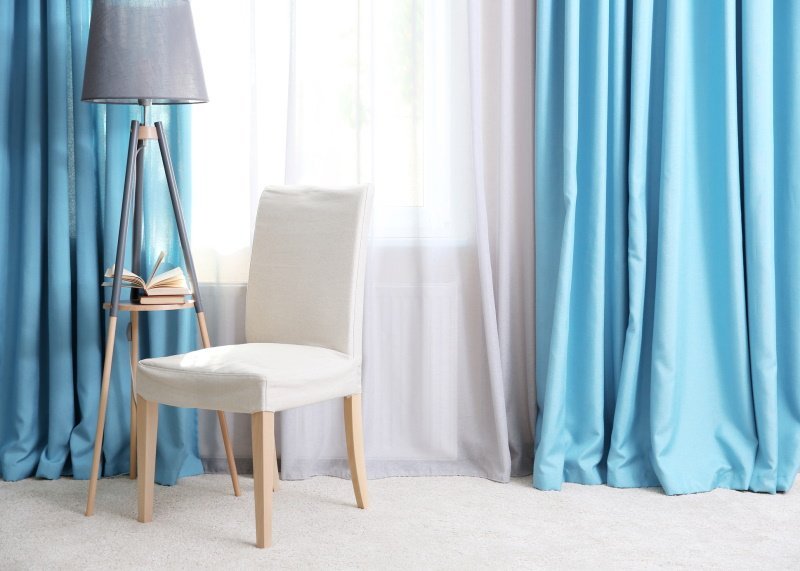 © Depositphotos
Shutters
Despite their versatility, curtains don't always fit into the interior. And if you have a strong intention to create the atmosphere of a country house, then along with vintage furniture, you can decorate the room with shutters. The main thing is that the windows face the sunny side.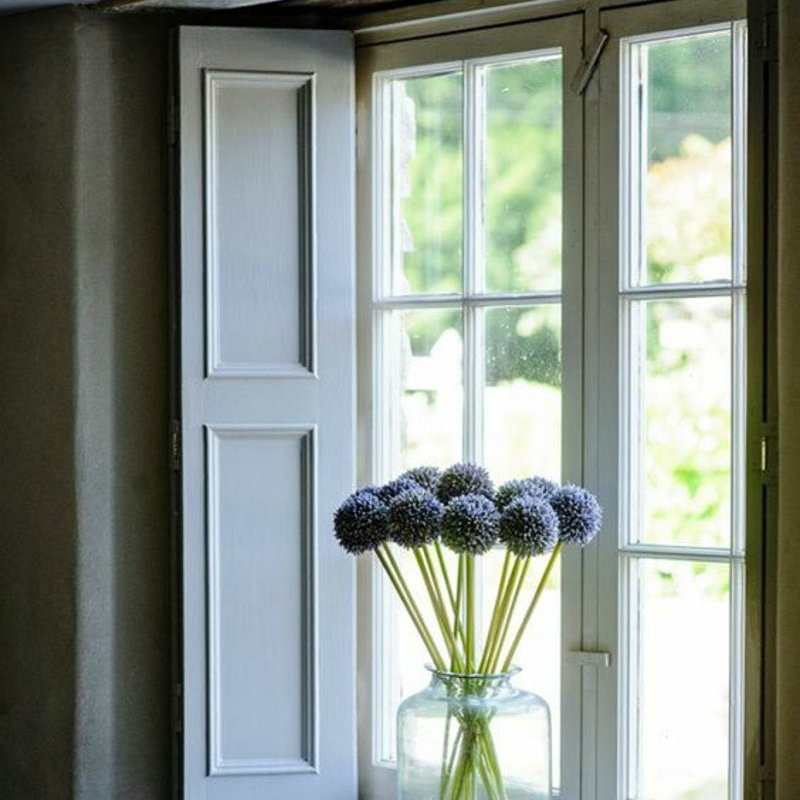 © Pinterest
Venetian Blinds
Closing the window with blinds is as easy as shelling pears. However, it is unlikely that many will like this practical option as Venetian blinds can make the apartment less cozy. At the same time, note that the blinds still protect from the bright sun, and the play of sunlight does give them an interesting look.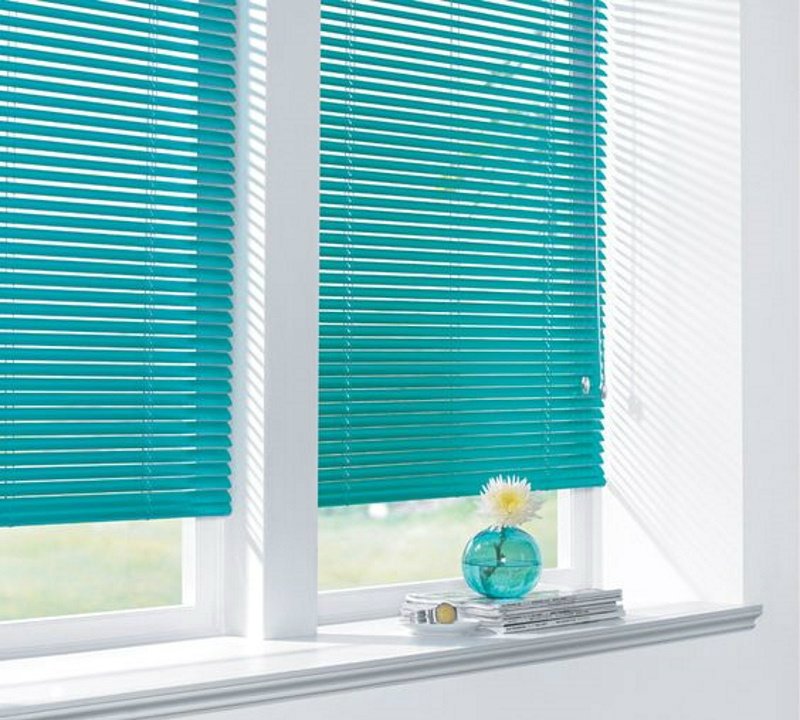 © Pinterest
Roman Shades
The fabric can be of different colors, tones, and patterns, although it's better not to choose large prints as the drapery will distort them. But the plain fabric, gathered in folds, will look great, creating a light and romantic look.
© Pinterest
Roller Blinds
In this case, the design is such that when opened, the roller blinds fit tightly to the window. It's an interesting solution for those who constantly need access to the windowsill. Moreover, such blinds can be thick and dark or super light and let the sunlight into the room.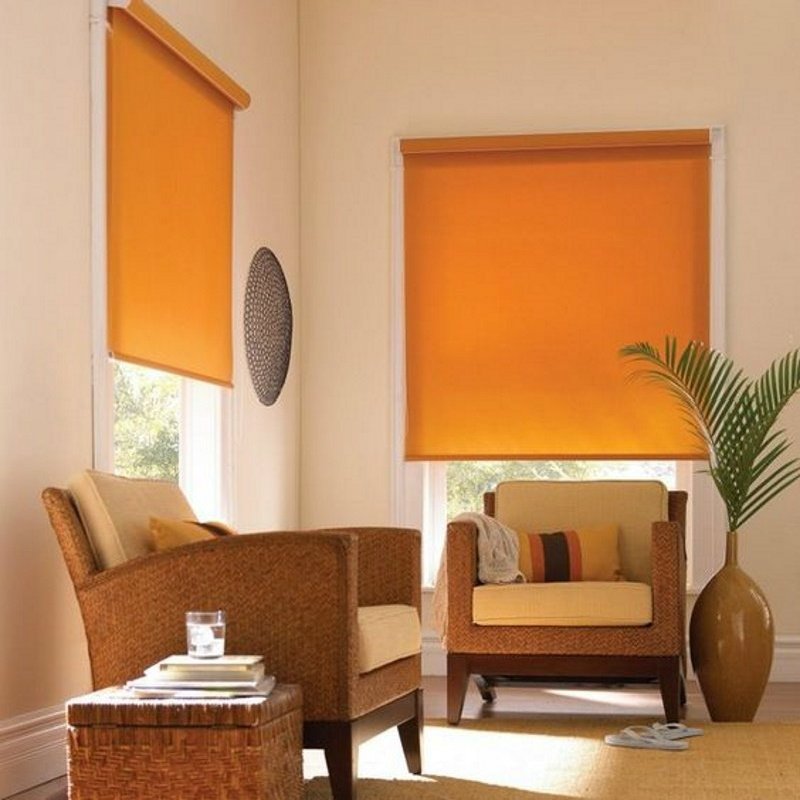 © Pinterest
Window Film
You can also use a matte film with bright patterns. The window decorated in such a way looks unique and interesting.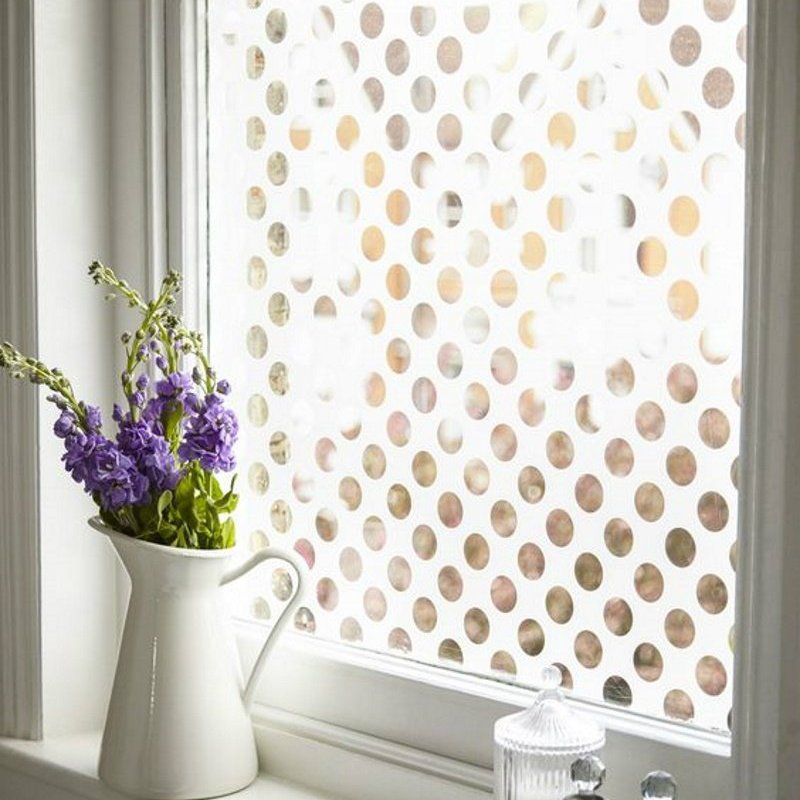 © Pinterest
Hanging Beads
Curtains made of beads are often made to decorate inside doors. However, such decor will also look great on the window. But you need to think about whether it will suit the interior.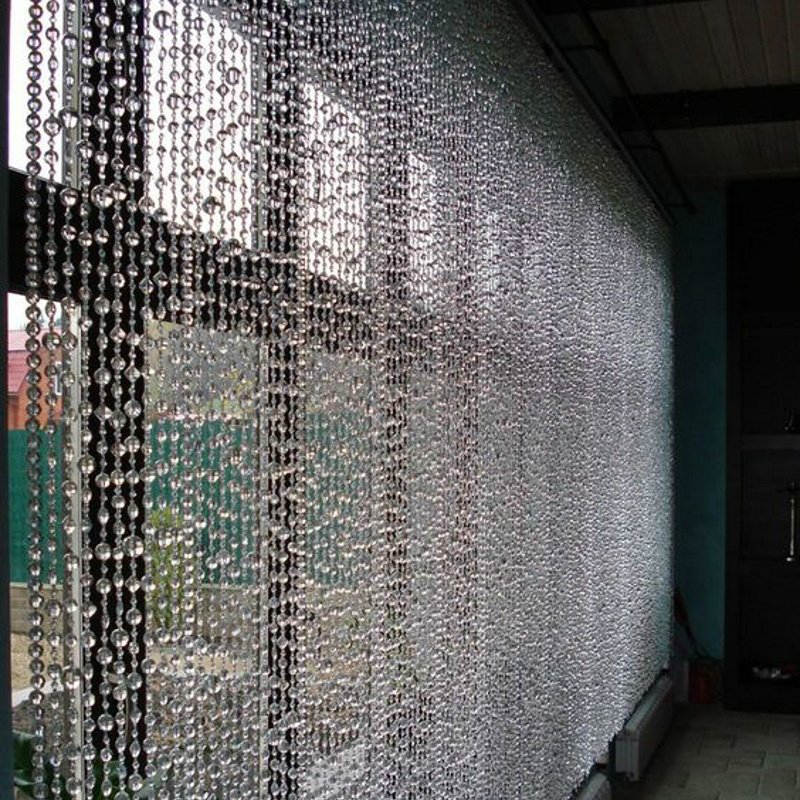 © Pinterest
Stained Glass
It is not uncommon for designers to use stained glass to create modern interior designs. Moreover, you don't necessarily need to cover the entire window with it, even small stained glass parts will make the window more interesting.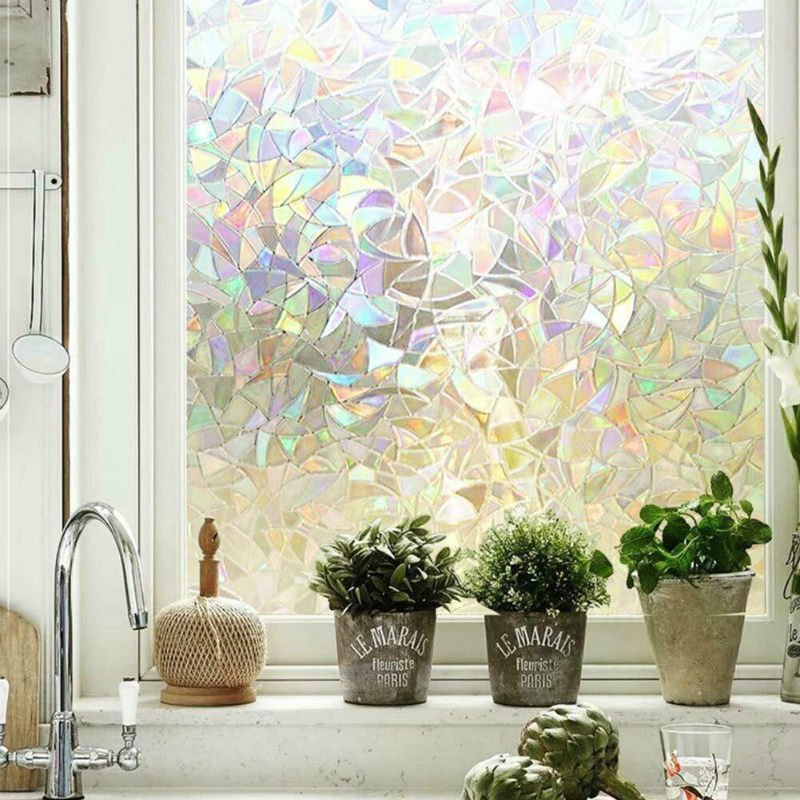 © Pinterest
Of course, there are many more curtain alternatives. The main thing is not to be afraid to try new things to find what suits your interior best. Good luck!