How to Cut a Round Cake On Scientific Principles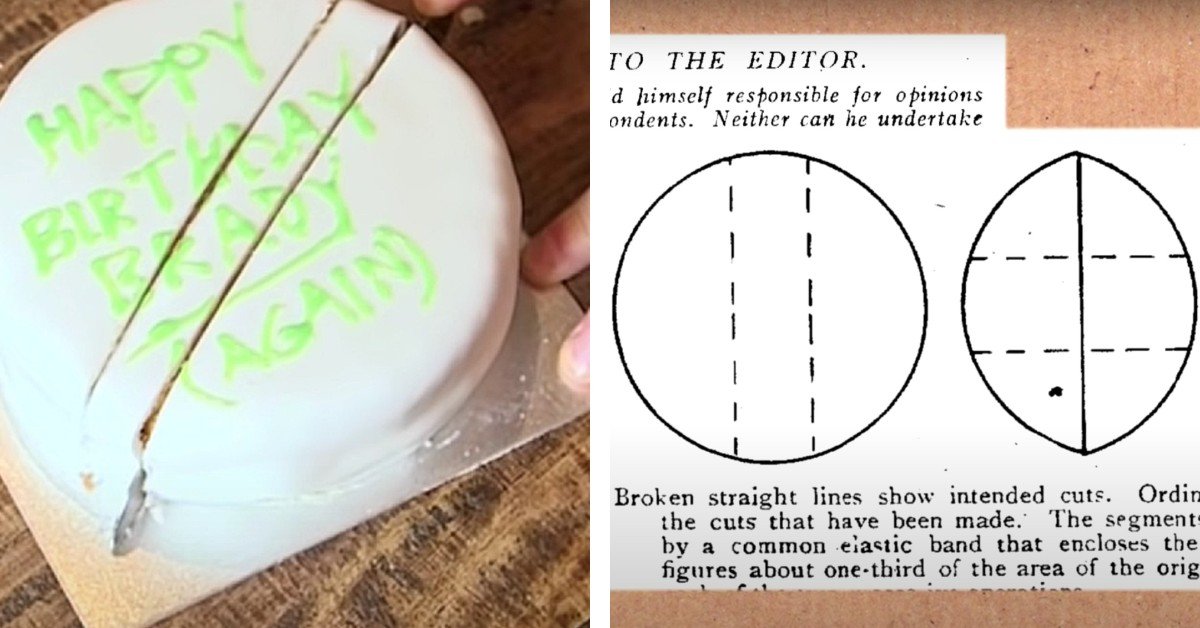 There are good ways and there are bad ways to cut a round cake. The classic way — the bad way — is to cut pieces a triangle at a time. The problem with this method, though, is that the leftover cake is inevitably going to get dry. When you crave a piece of cake the next day and cut a new wedge, one side of it is going to be wonderfully moist, whereas the other — exposed — side will be horribly dry. What is a cake-loving person to do?
To maximize the amount of gastronomic pleasure from your cake, consider changing the way you cut it. The method we'll share with you today is more than a hundred years old, and it was invented by one of Britain's most brilliant mathematical scientists, Francis Galton.
The Scientific Way to Cut a Round Cake
Here's what we should all do from now on to leave a minimum of exposed surface to become dry:
Cut the cake down the middle in one clean cut.

Next, make a cut parallel to your first cut.
Carefully transfer the slice of cake you've created to a plate and cut it into smaller pieces, if necessary.

Gently close the two remaining parts of the cake together. To make sure they stay together, secure the cake with a rubber band.
The following day, create the second slice by repeating the technique. This time, however, make a cut at a 90-degree angle from your first cut. Put the cake back together and secure it with a rubber band. Keep on going until all the cake is gone!
Behold! Your cake tastes as nice and fresh and moist on the third day as it did on the first. Be sure to try this technique when you have a chance, then come back and tell us what you think. If you feel like getting a little creative with how you serve a cake, check out this genius hack for cutting a cake with wine glasses.