Delicious Compliance: 20 Times Reality Exceeded Expectations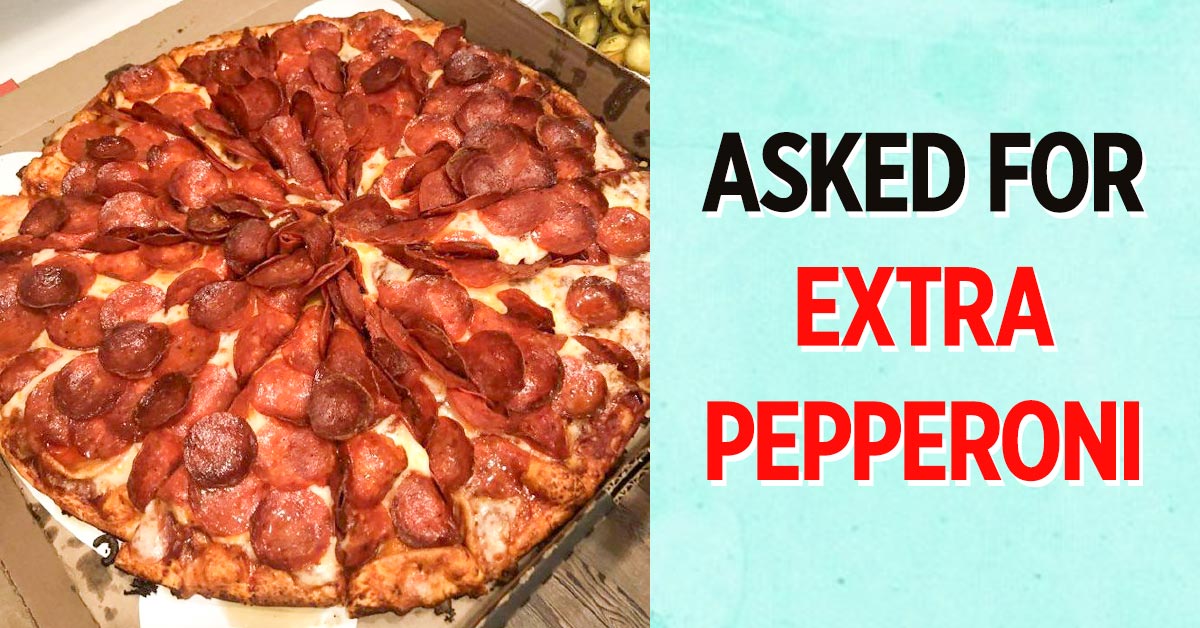 The Internet is brimming with reality-versus-expectations memes where what people end up getting ranges from plain sad to horribly wrong. A while ago, we have shared with our readers a selection of hilarious wedding cake fails. Then again, there is another side to this coin, and netizens on Reddit dub it delicious compliance.
Delicious compliance is like malicious compliance, but with delicious food. Thus, when it comes to finger-licking comfort dishes, it is reasonable to expect the level of absurdity to increase tenfold. Not only does this leave you full, but it also makes you want to give food workers all the tips in the world. From asking for extra pepperoni and receiving so much you could build a pyramid to mistyping 10-inch pizza and getting a perfect 1-inch treat, here are 20 times people got exactly what they asked for.
Delicious Compliance
When your toddler requests a rainbow dinosaur donut birthday cake, you deliver.
Do your kids do this when you tell them they can only have one of something? This boy is going places.

Can I have extra chicken on my pizza? Say no more!
Isn't it fantastic that food workers know how extremely important social distancing is?

Apparently, this Olive Garden employee enjoys conspiracy theories.
When you ask for extra pepperoni and get three layers worth of it.
"Asked if I could buy one single munchkin for my dog's birthday and they blessed her with all this. Glazed munchkins, bacon, and whipped cream!"

There's no such thing as too much cheese.
When you ask for "as much mac and cheese as you can without getting fired" to go with your burger.
Ask for extra ranch, and you shall receive.
Were they trying to be nice, so you could combine your espresso and ice when you want?

"I asked my Thai Place to make it so spicy someone would get in trouble … They gave me this."
Here's an unexpected interpretation of a child-size cone.
When you go the extra mile to make the blue cheese as blue as the customer requests.

Be careful, mistyping may lead to having a 1-inch pizza for dinner.
"Ordered 12 tacos at Jack in the Box at 2am; drive thru person must've accidentally put in 12 twice because we were asked again how many we got at the window. When we said twelve, he just shrugged and told us to take all of them (24). We deliciously complied."

What cheese lover wouldn't enjoy a pizza with 4x extra cheese?
If you ever ask a food worker to cut your sandwich into three pieces, don't forget to add "even pieces".

Extra mushrooms on pizza: too much or just right?
If you ask for a breakfast sandwich in a bagel, and received this, would you even be mad?
We hope you enjoyed looking at these photos! Which of these foods born out of delicious compliance you've found the most appetizing? Feel free to share your thoughts in the comments section below. Don't forget to share this hilarious article with your friends — they'll love it!