Dunkin' Fires a Worker for Giving Unsold Food To the Homeless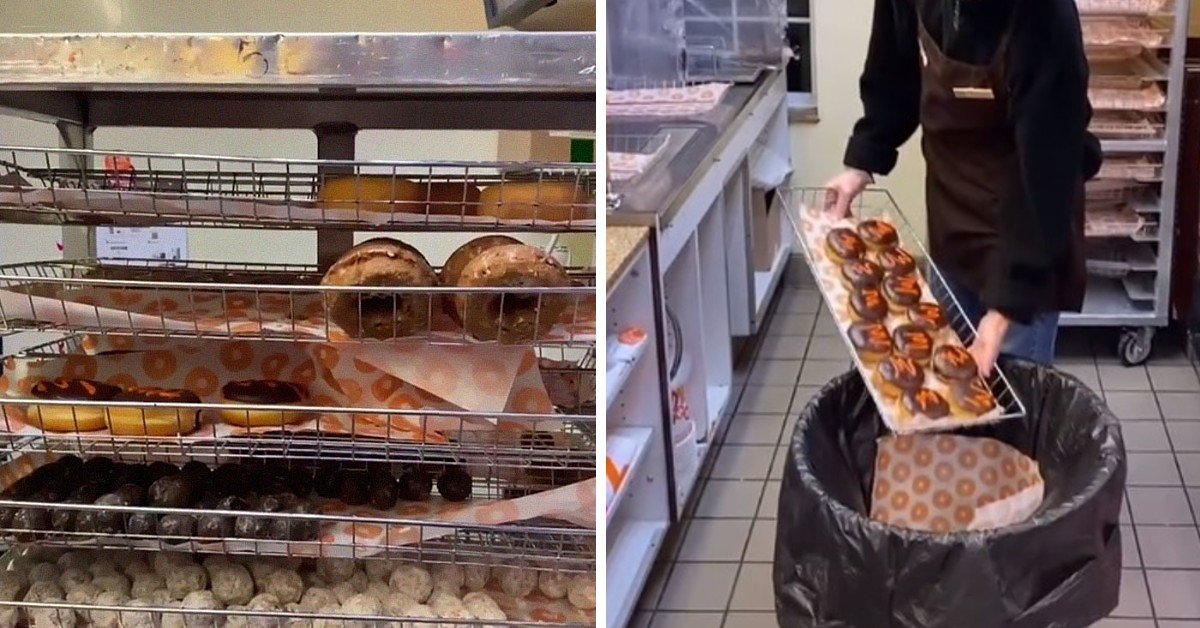 Nowadays there are many campaigns for raising awareness of food waste as it is an important issue. And still, some restaurants prefer to throw out their leftover food instead of giving it to the homeless.
Recently a 16-year-old Dunkin' Donuts employee showed his closing routine on TikTok. The video went viral and got over 25 million views in a week. Just imagine, the guy had to throw away several hundred donuts every single night!
Dunkin' Fires a Worker for Giving Unsold Food To the Homeless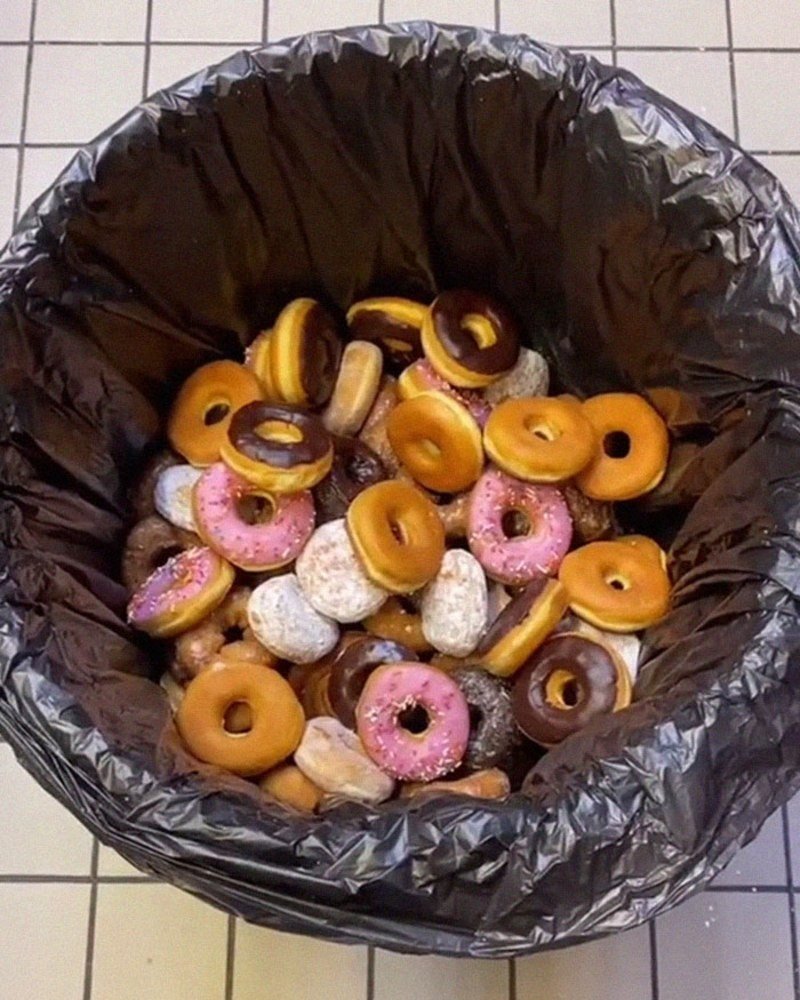 © Tiktok
16-year-old Bryan Johnston showed how he usually disposes of all of the unsold baked goods, coffee, and tea at the end of the day. It's just a routine that he has to follow.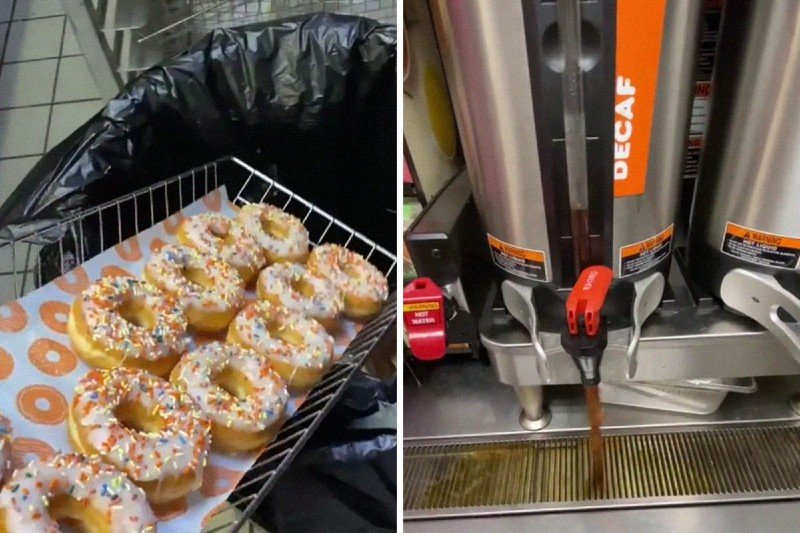 © Tiktok
Some of the people in the comments section suggested that Bryan give the leftover donuts to the homeless. The employee took the advice. He also decided to make a separate batch of donuts for the local firefighters.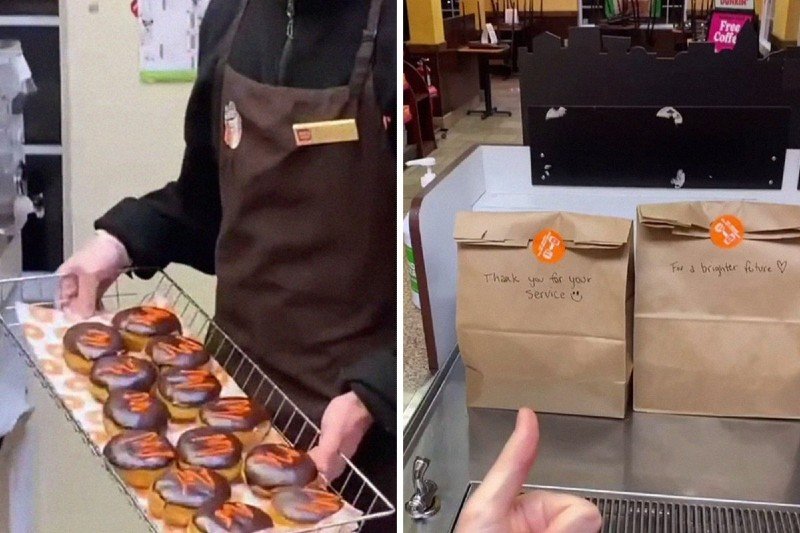 © Tiktok
He was soon fired from Dunkin' Donuts. Bryan believes that the reason for this was his video. The 16-year-old has been working there for 5 months.
After Bryan got fired he got a lot of support from many people online. Some even supported him with money. But Bryan stayed true to himself and decided to use the money to buy donuts for healthcare workers. But this time they were Krispy Kreme donuts, not Dunkin'.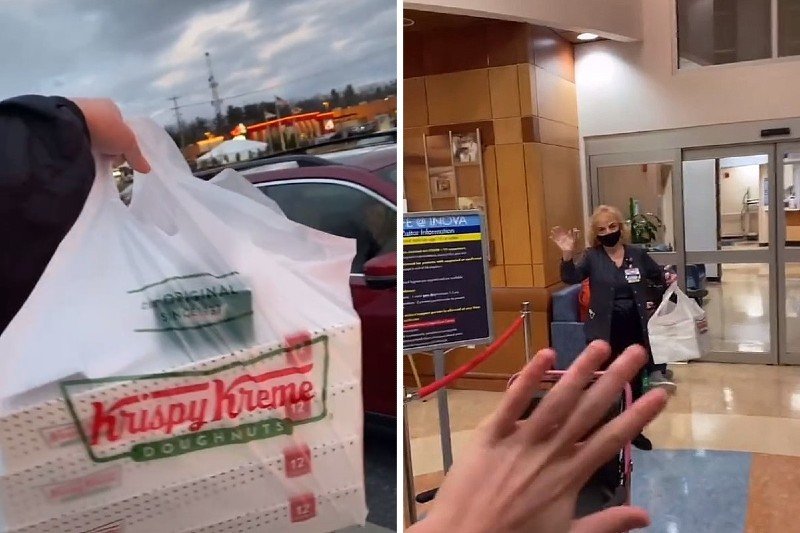 © Tiktok
If you found this topic interesting be sure to read our other articles about food waste!