Old Desk Makeover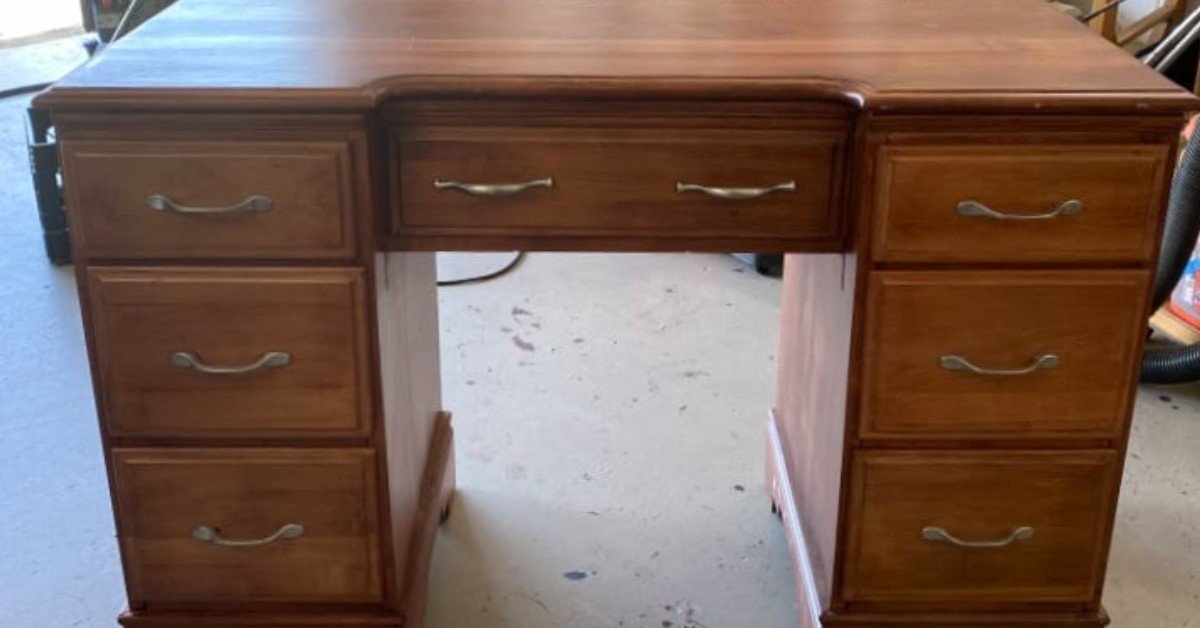 If you can't bring yourself to throw away an old desk, a furniture makeover is a great idea. And people like Christina LeClaire prove that it's possible to transform something ordinary and dated into a unique item that will complement your home interior. Even in a short amount of time!
Christina managed to turn an old desk she found on Facebook Marketplace into a beautiful apothecary style kitchen island in just 3 weeks! Read on to see the whole transformation process.
Old Desk Makeover
The woman had an idea for a vintage kitchen island, so when she heard about a furniture flip challenge she decided to join it. At first, no one around her believed in this project. But they were definitely wrong.
First, Christina removed the desktop and added a solid base at the bottom of the desk.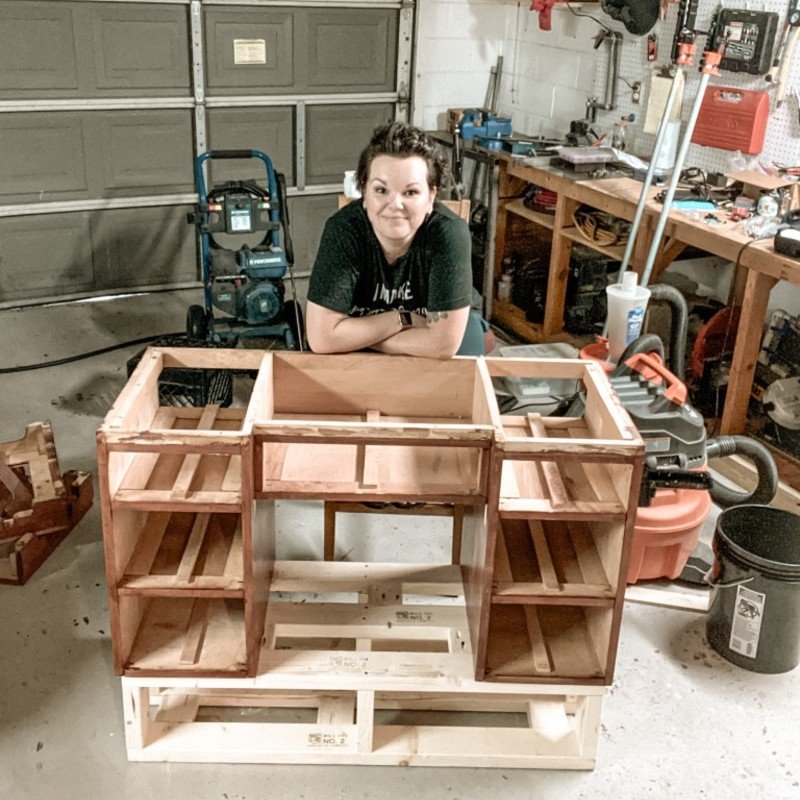 © Gutsyhomemaker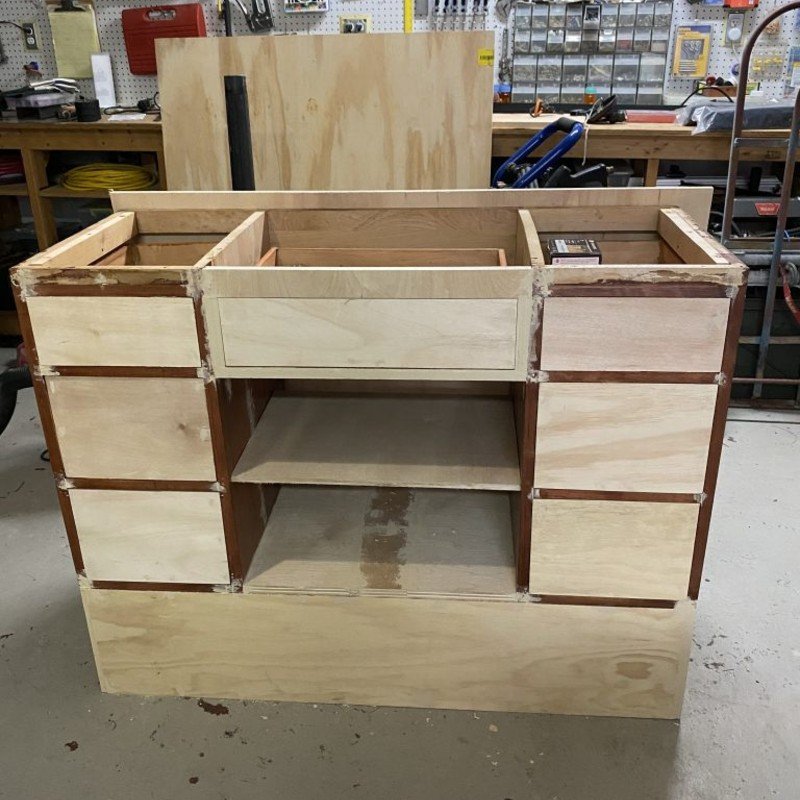 © Gutsyhomemaker
She also added a new extended wood top and two legs to fit stools underneath.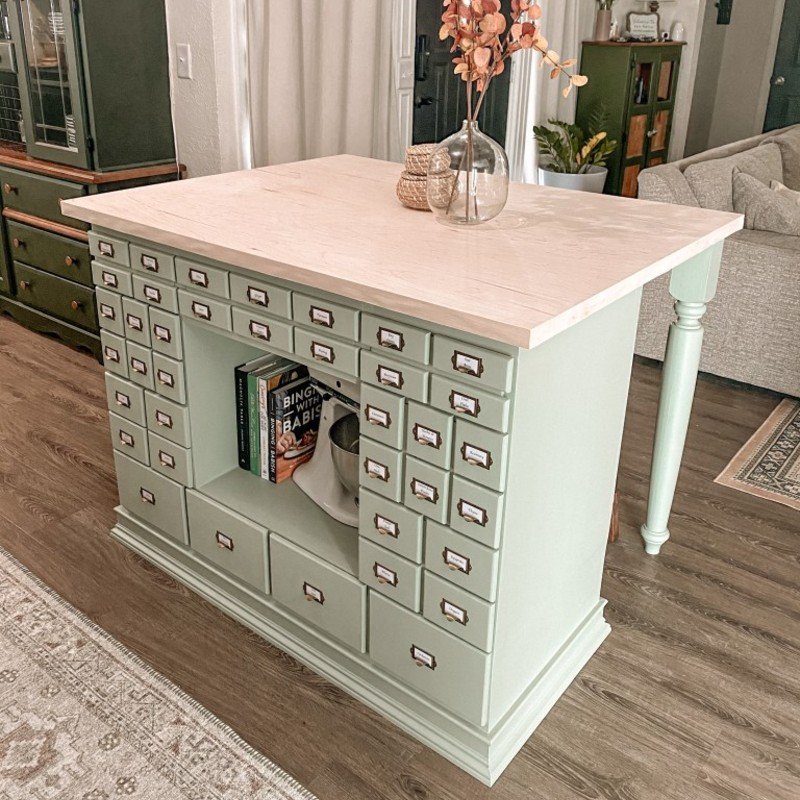 © Gutsyhomemaker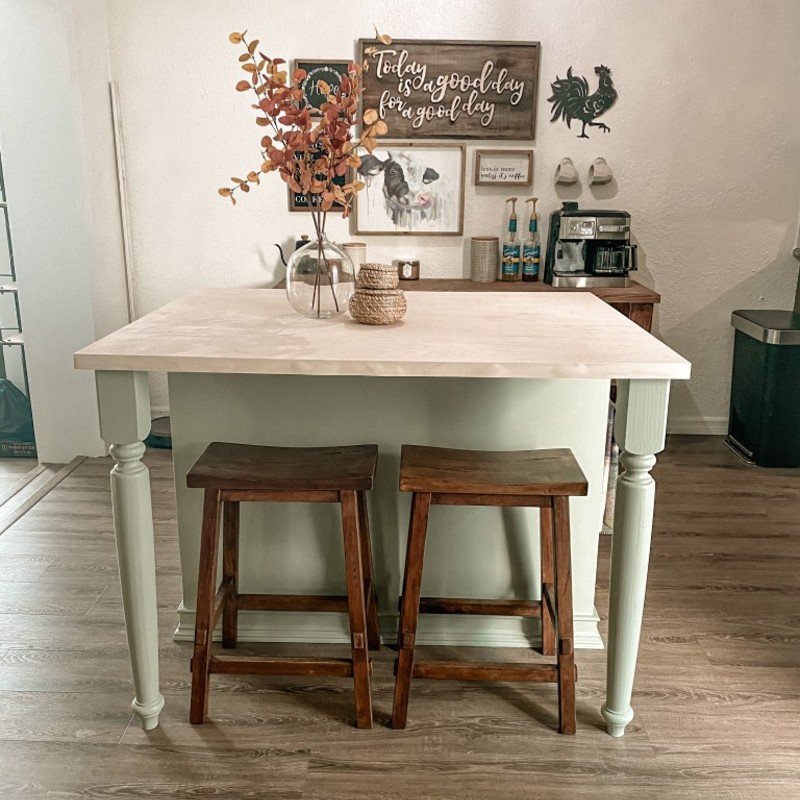 © Gutsyhomemaker
The light green paint gives the kitchen island a nice vintage look. The woman used wood trim and vintage-looking pulls to make apothecary-style drawers.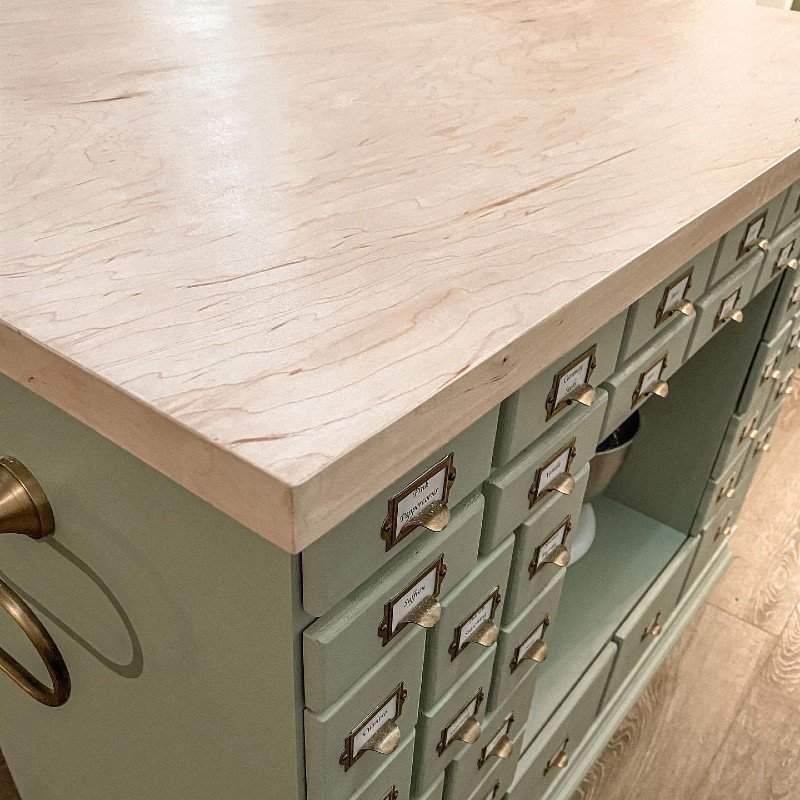 © Gutsyhomemaker
It is amazing how Christina managed to create this gorgeous kitchen island in just 3 weeks while working full time. Were you inspired by this dated desk makeover? I think it turned out beautiful!