Nightstand Makeover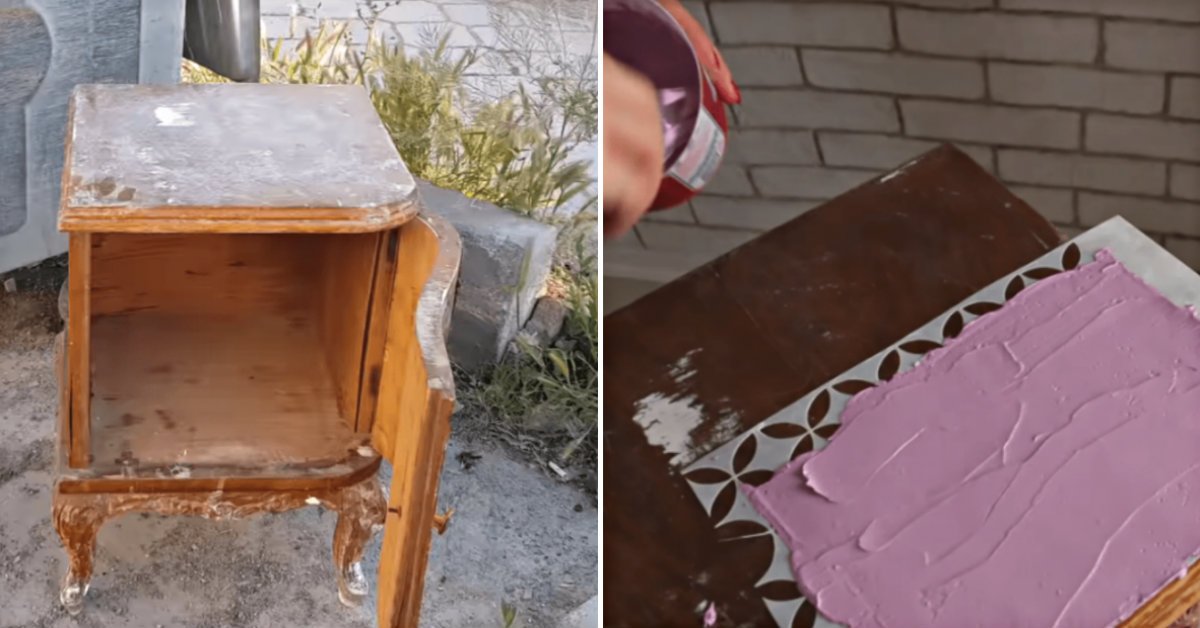 I really love to modernize old things. This time I decided to give a makeover to an old nightstand that I found in my grandmother's attic. With a little effort, I ended up with a very stylish and cute furniture.
I quickly decided on the color, because I already had a chair in the same color, bought everything I needed and got to work. Want to see what came of it?
Nightstand Makeover
The nightstand has been gathering dust in the attic for a long time. So the first thing I did was clean it and then degrease it. I hid all the flaws with wood putty. I also used grout. And in the end, I coated everything with a primer.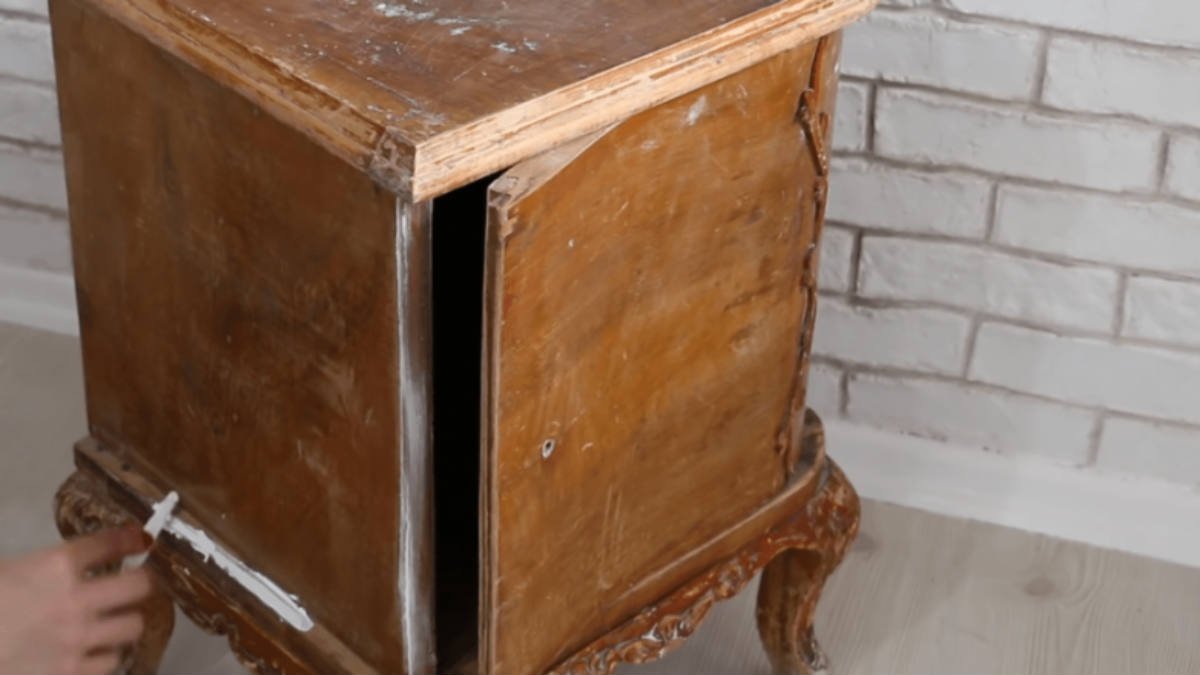 To get the right shade, I mixed lilac and magenta paints. I added some starch and wood glue to some of the water-based paint. I'm going to use it to create a textured surface.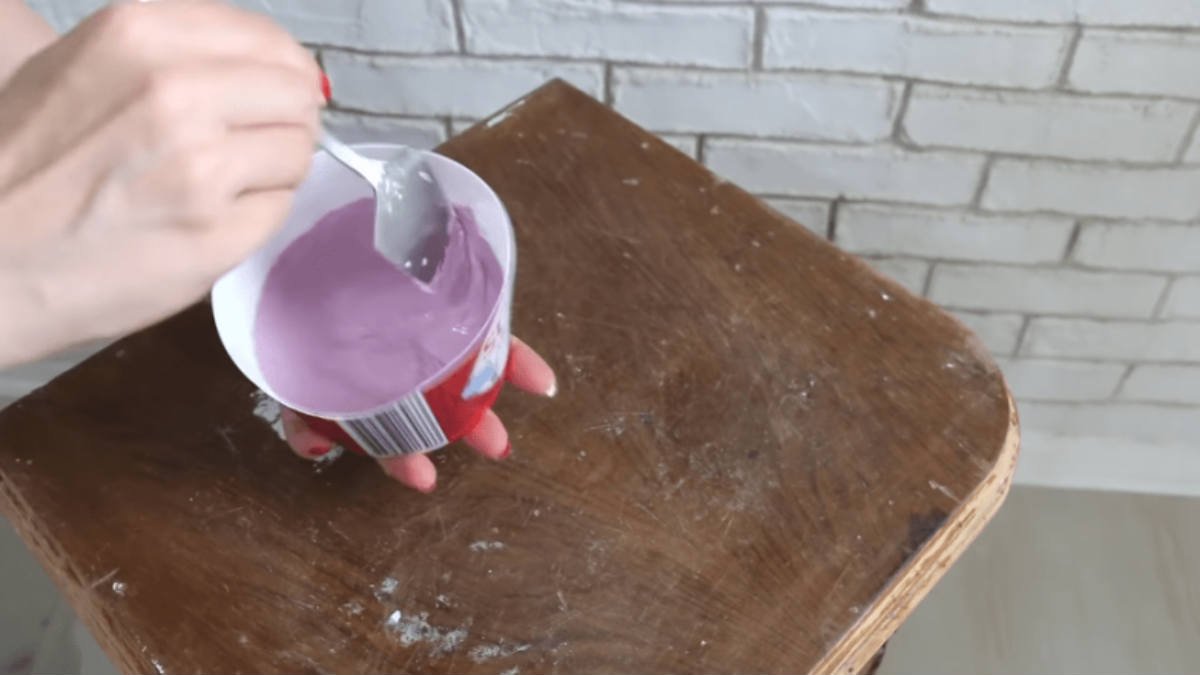 In the store, I chose a stencil with a suitable pattern. I used it to apply a thick layer of the mixture on the top of the nightstand. After a few minutes, I removed the stencil. Then I immediately cleaned it of the paint residue.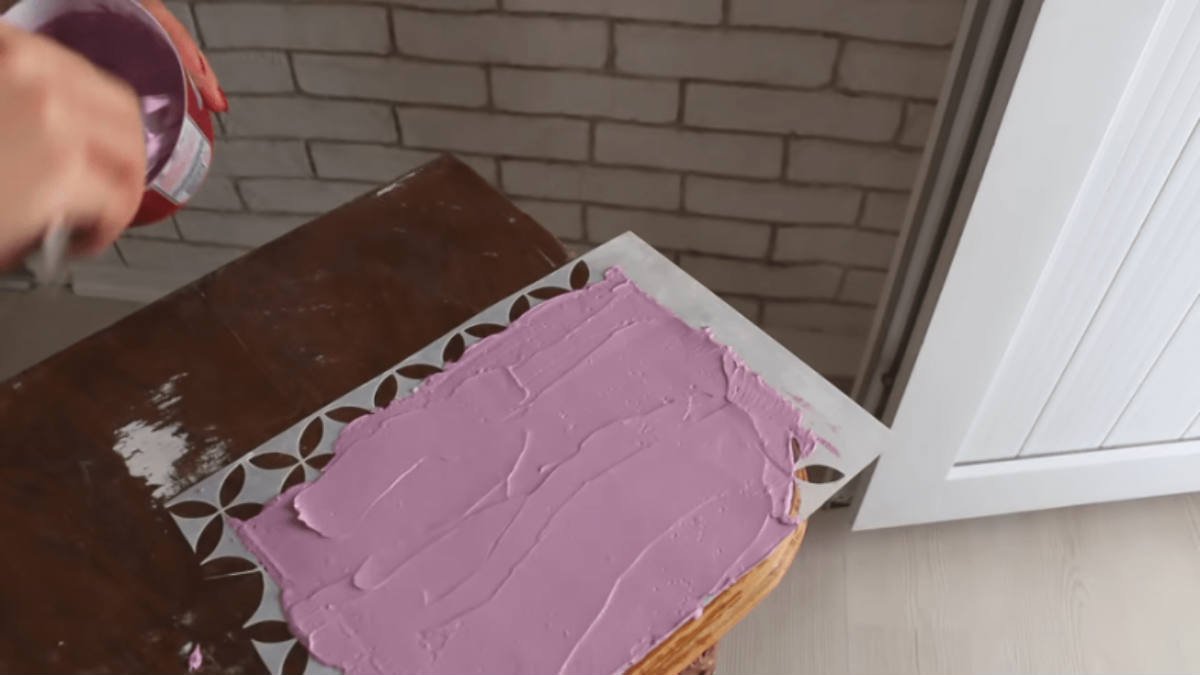 Next, I moved the stencil to the next unpainted area. While doing so, I touched a part of the printed pattern. Thus, the top of the nightstand will turn out seamless.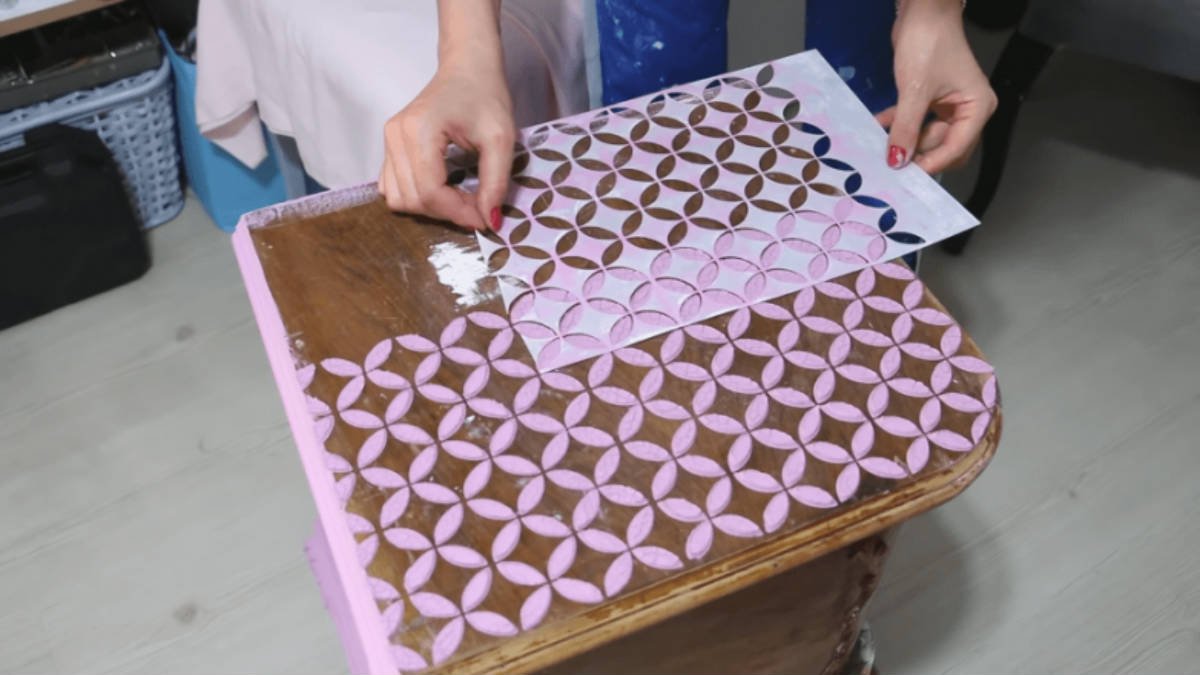 While the top was drying, I moved on to painting the nightstand itself together with the legs. I left part of the door untouched.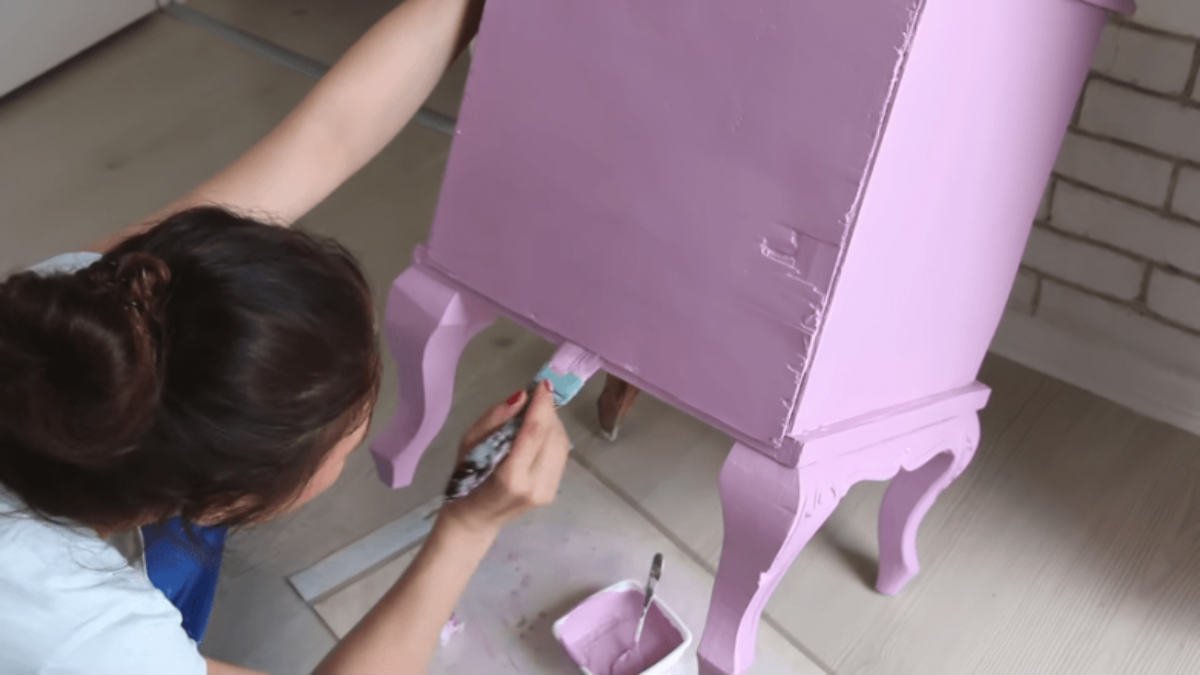 When it was dry, I covered the nightstand with a second coat of paint.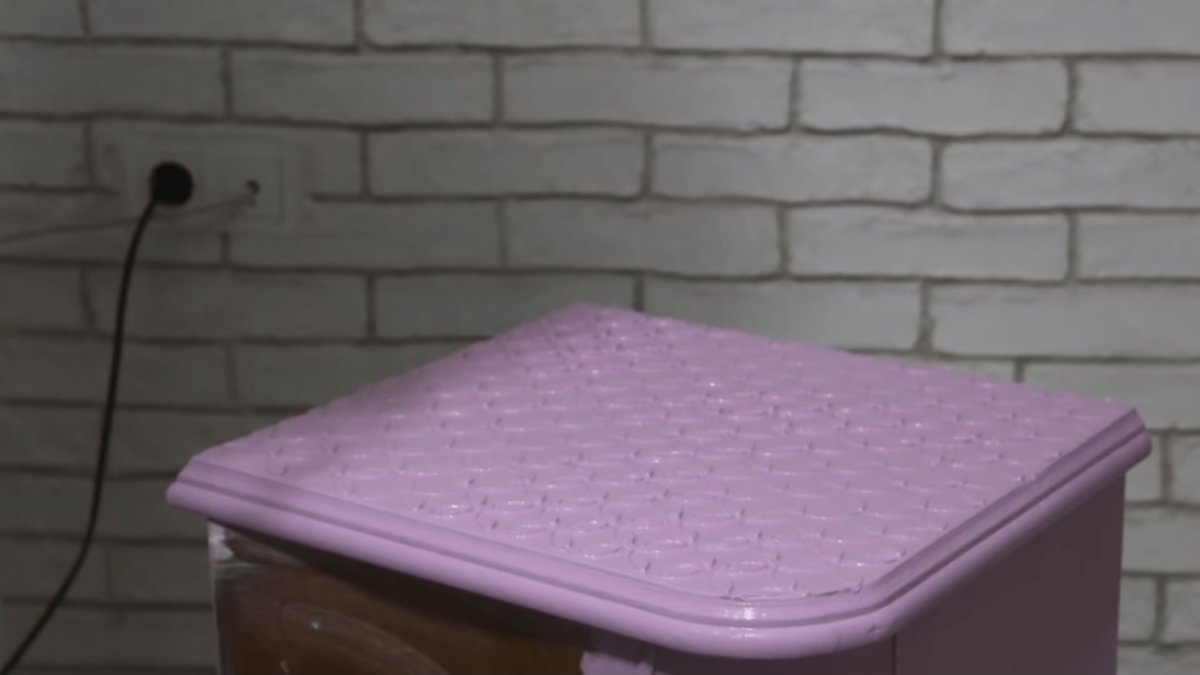 Next I needed to cover the unpainted part of the door with the primer and leave it to dry completely.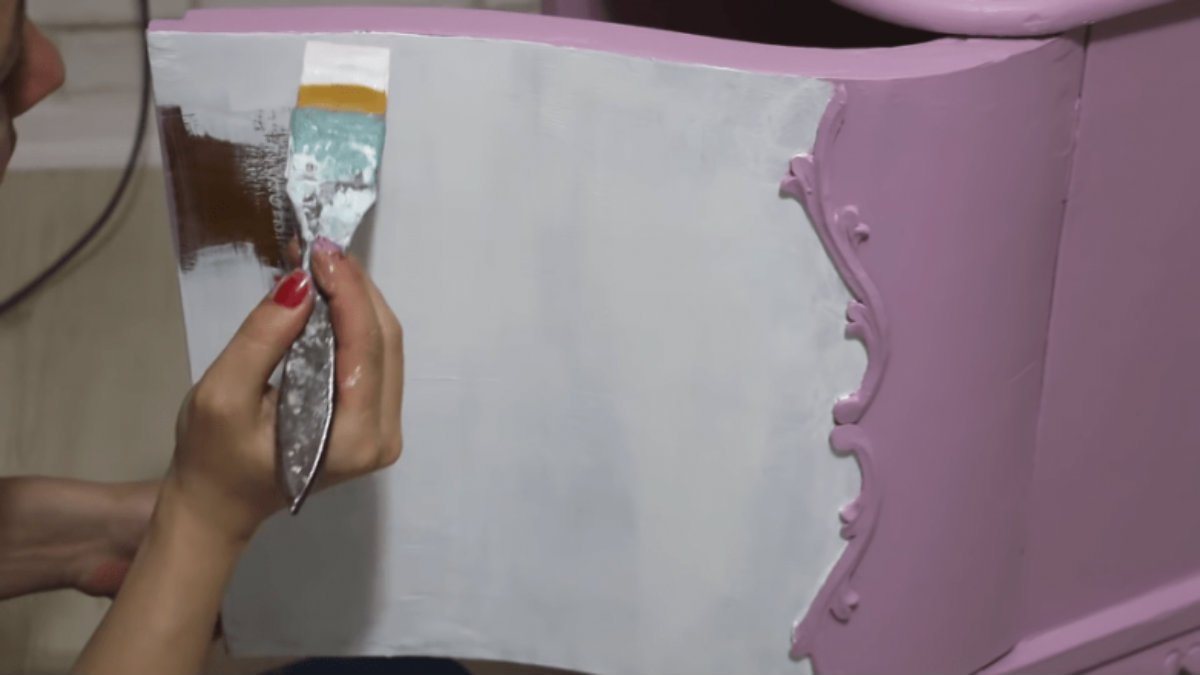 I decorated the door with a self-adhesive decoupage napkin. I carefully removed the paper at the joints and smoothed out the napkin.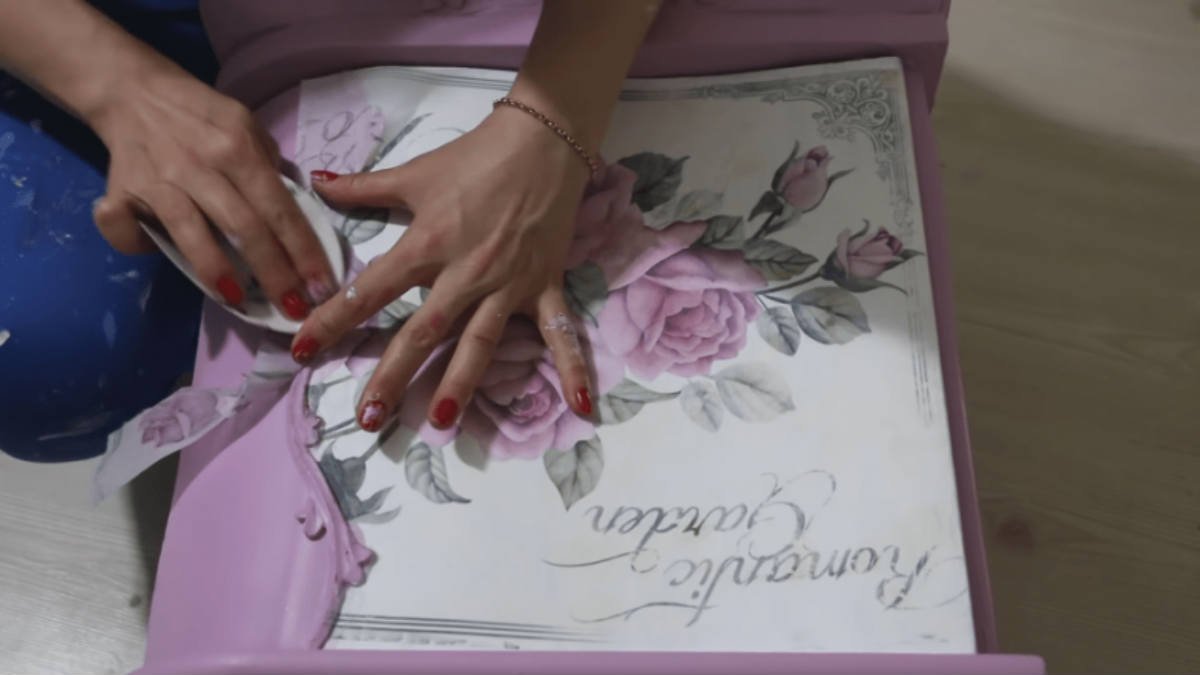 Using water-based glue I glued lace ribbons around the edge of the door. Then I screwed on the knob — everything was done!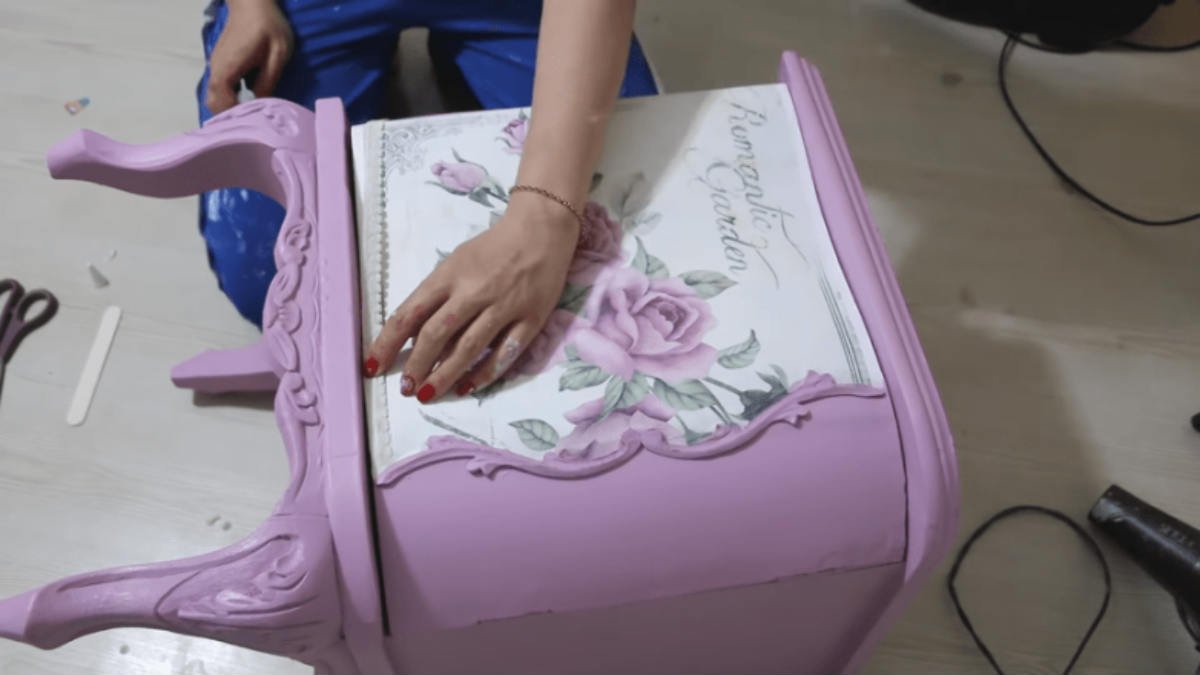 Now I have a stylish and elegant piece of furniture in my bedroom.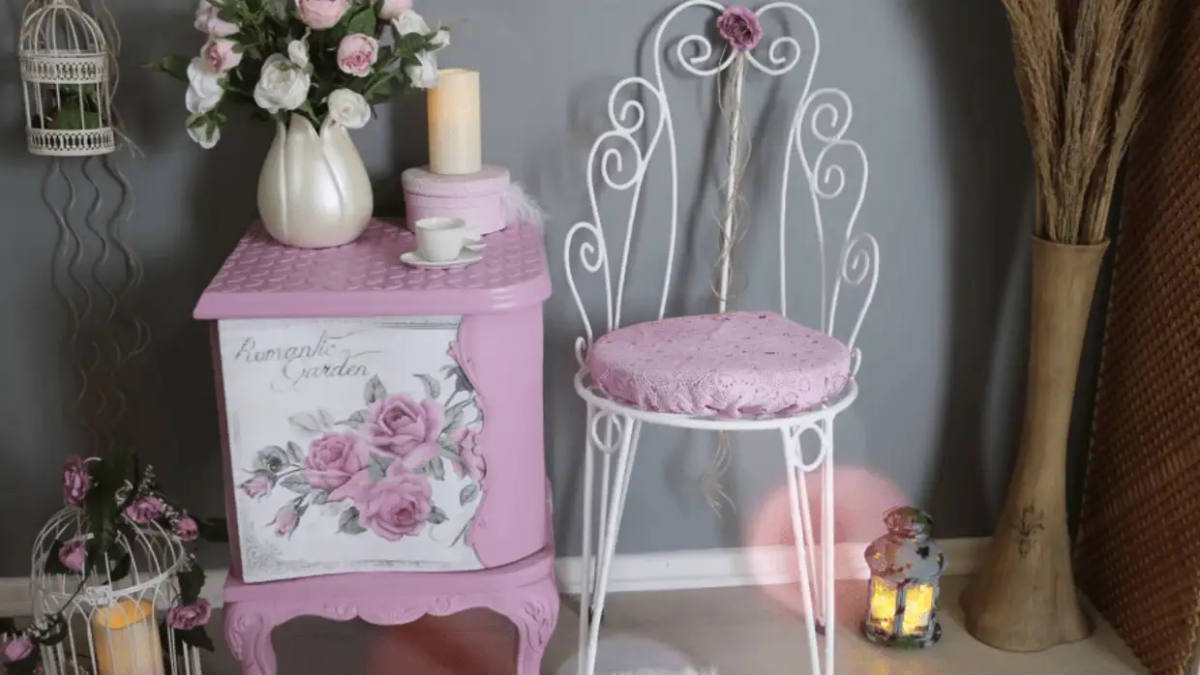 Every time I look at my nightstand, I feel proud of myself. It seems to me that hand-made things are the ones we appreciate the most. Did you like this nightstand makeover?