Dishes With Cabbage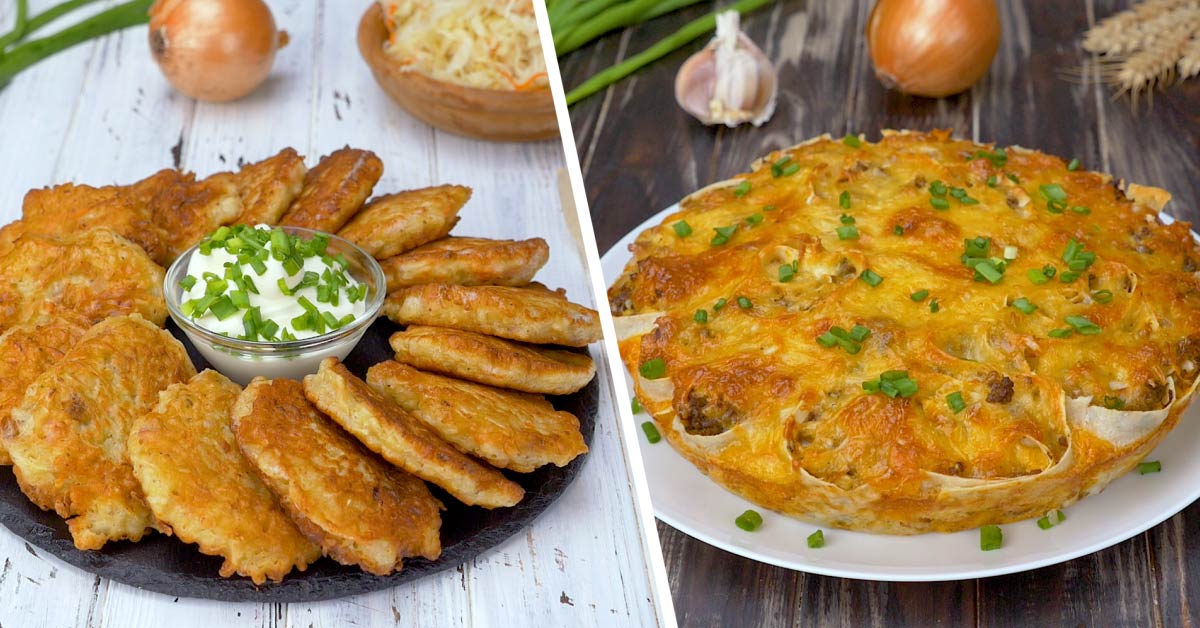 We are used to the fact that the simplest and most delicious dishes are usually made from potatoes. But don't neglect other healthy foods. The most important part is to serve them correctly. Today we decided to draw your attention to dishes with cabbage.
These two wonderful recipes will convince even the most skeptical cooks that cabbage can be an excellent basis for a delicious and satisfying dish.
Cabbage Pie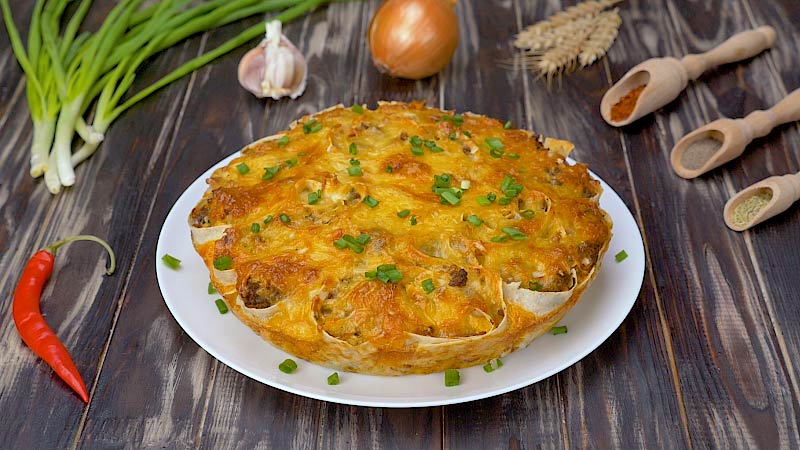 Ingredients:
1 lb (500 g) white cabbage
2 rectangular flour tortillas or wraps
1 lb (500 g) ground beef
¼ cup (60 g) onions
⅓ cup (25 g) green onions
2 ⅔ tbsp (10 g) parsley
3 tbsp (40 g) butter
2 tbsp (30 ml) vegetable oil
3 eggs
1 cup (200 g) sour cream
⅔ cup (150 ml) milk
1 ¼ cups (100 g) hard cheese
1 tsp dried paprika
½ tsp oregano
salt to taste
pepper to taste
Preparation:
Fry diced onion in melted butter, add chopped cabbage and fry until the cabbage is reduced by half.

Cook ground beef in an oiled pan. Add cabbage, oregano, salt and pepper. Mix.
Cut green onions and parsley, add to the pan. Mix.

Beat eggs with milk, sour cream, paprika, salt and pepper. Add grated cheese.
Spread the filling on wrap and roll it up. Cut into pieces no wider than the height of the baking dish. Do the same with the second wrap.

Fit the pieces tightly in a greased baking dish with their cut sides down. Fill with milk-egg mixture and bake in an oven at 350 °F (180 °C) for 45 minutes.
Ukrainian Fritters With Smoked Pork Fat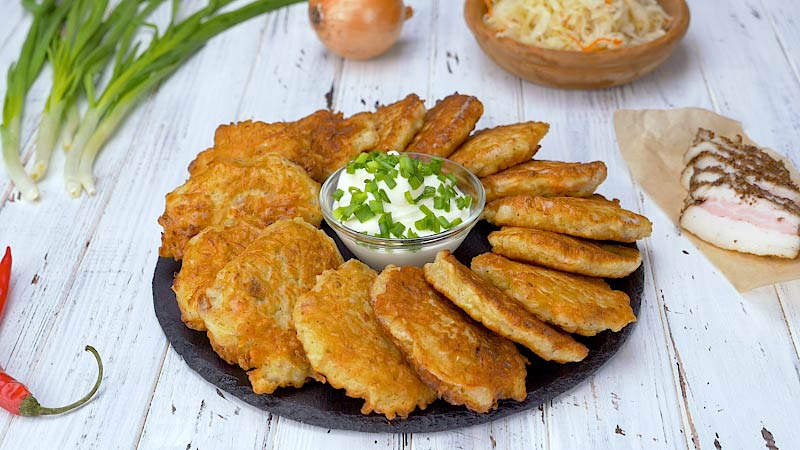 Ingredients:
10 ½ oz (300 g) sauerkraut

2 ¾ oz (80 g) smoked pork fat
1 cup (200 g) sour cream
¼ cup (50 ml) milk
¼ cup (60 g) onions
2 cups (250 g) flour
3 eggs
3 ⅓ tbsp vegetable oil
1 tsp baking powder
1 tsp ground caraway seeds
½ tsp garlic powder
salt to taste
pepper to taste
Preparation:
Cut pork fat into small cubes.
Sift in flour, pour baking powder, pepper, caraway seeds and garlic. Mix.
Pour sour cream, milk and egg into the mixture. Whisk until smooth.

Add cabbage, pork fat and chopped onions, season with salt and mix well.
Warm up some oil in a pan and pour on the fritters using a tablespoon, fry them on both sides. Remove excess fat with paper towels.
These budget-friendly, and most importantly hearty dishes with cabbage are so easy to make. The only hard thing is to stop in time after you try the first piece.