Empty Tin Can Uses. 11 DIY Projects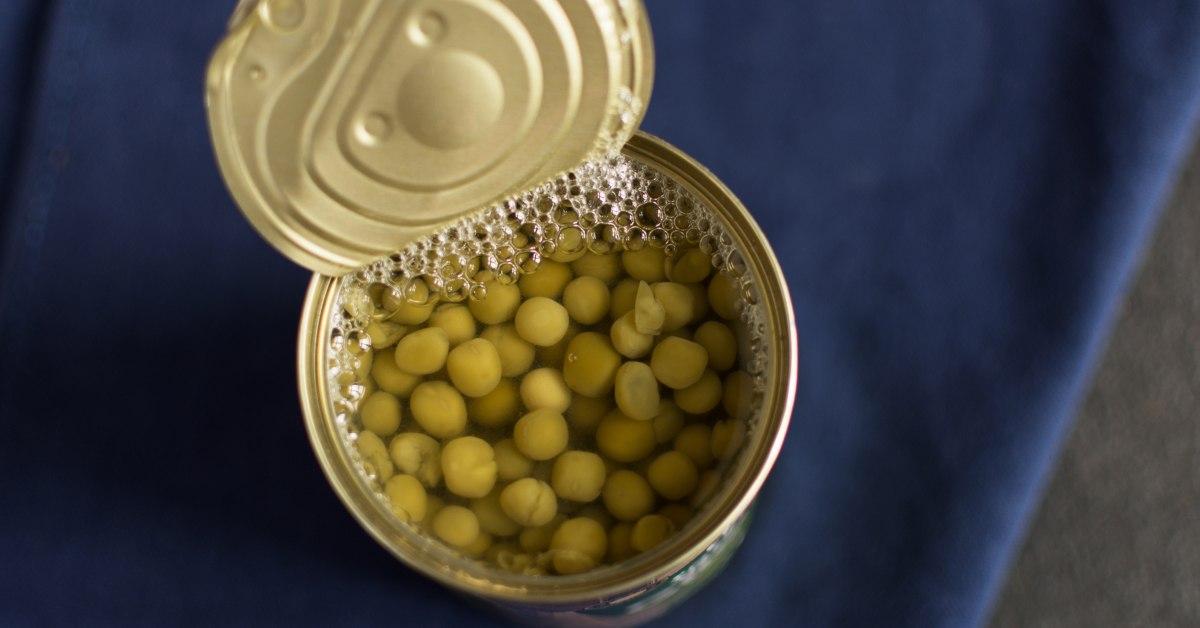 Sometimes the most beautiful crafts can be made from the most ordinary things. It is especially impressive when creative craftsmen turn unnecessary, useless objects into true masterpieces! I bet you always throw them out, but did you know how many empty tin can uses are out there?
Today Cook It is going to tell you how to make beautiful crafts with your own hands from ordinary tin cans — the very ones in which we buy canned goods, peas, corn, coffee, condensed milk and other foods. Usually, empty cans are thrown away, although many beautiful things can be made from them. Don't believe us? Then keep on reading.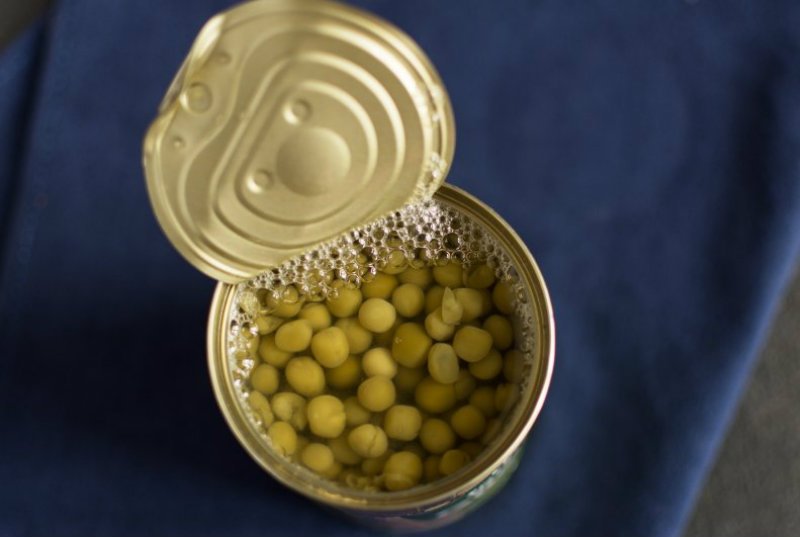 © DepositPhotos
How to Make a Beautiful Craft
Using heat-resistant paint, you can make the jars any color. After that, all you have to do is to make holes in the can walls to form an interesting pattern. This is not so difficult: first make a drawing with a pencil, and then make holes with a nail. It turned out to be a wonderful candlestick, but you can come up with something else.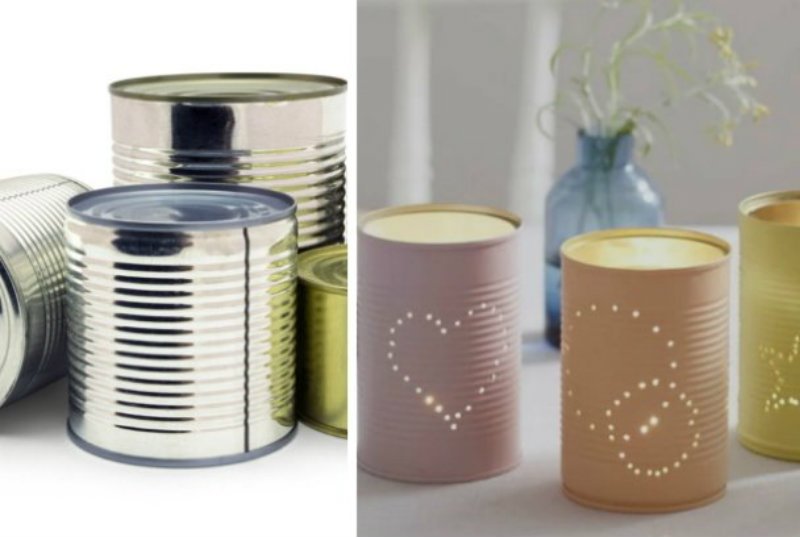 © DepositPhotos
For example, you can make an interesting organizer from a can. It is much more pleasant to store your favorite pencils in such a container.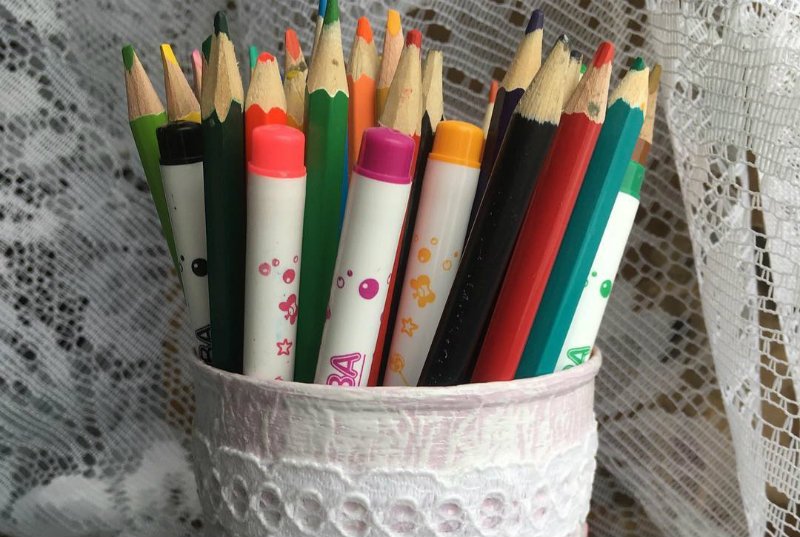 If you don't like the idea of painting, then you can give the jar a beautiful look using scrapbooking paper. It can be found, for example, in stationery stores.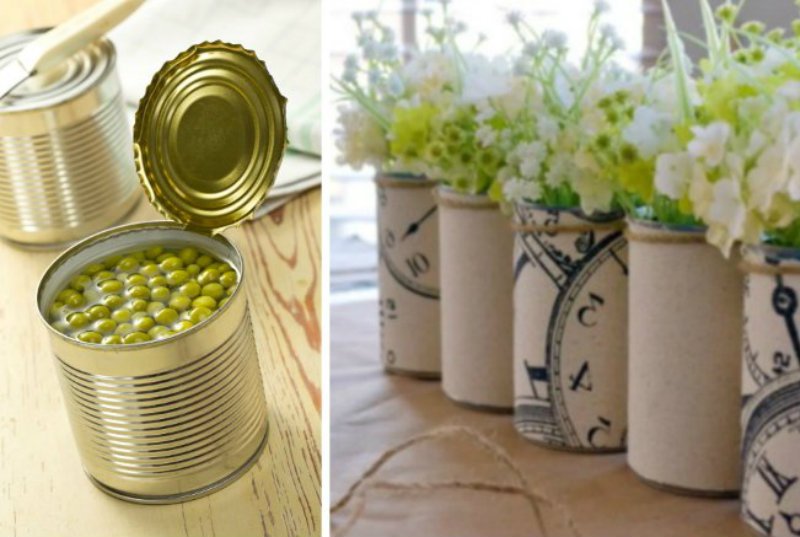 © DepositPhotos
In such nice organizers you can store whatever your heart desires.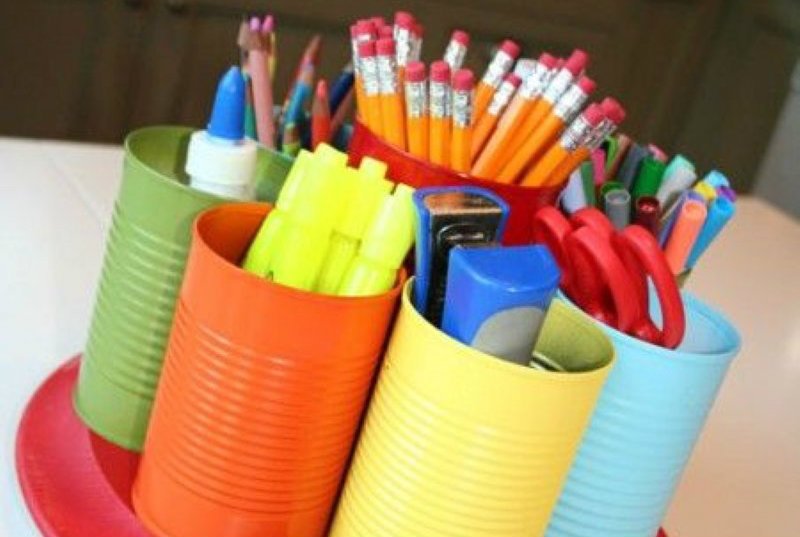 © Pinterest
Even the threads are now in a safe place. And most importantly — this craft, besides apparent convenience, also is such a joy to see.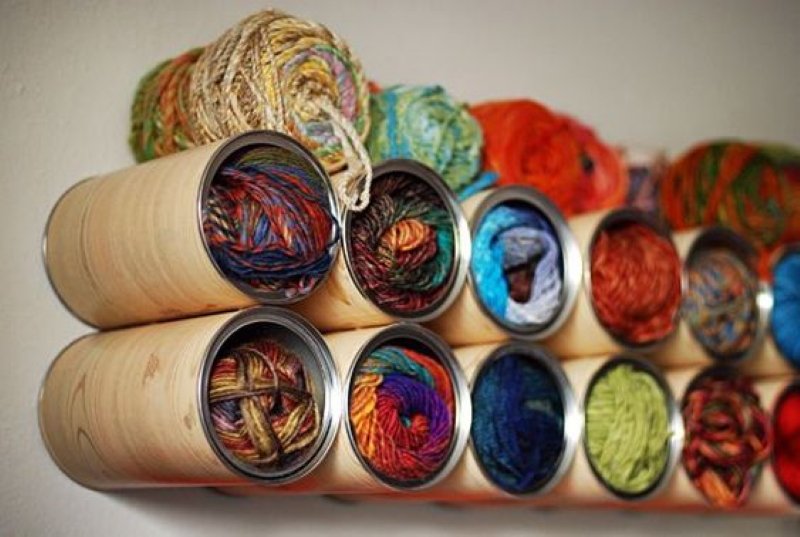 © Pinterest
Such containers will not only come in handy in the country house, but will also help beautifully decorate any area. But first of all, tin cans will have to be reliably glued over with pebbles for decor.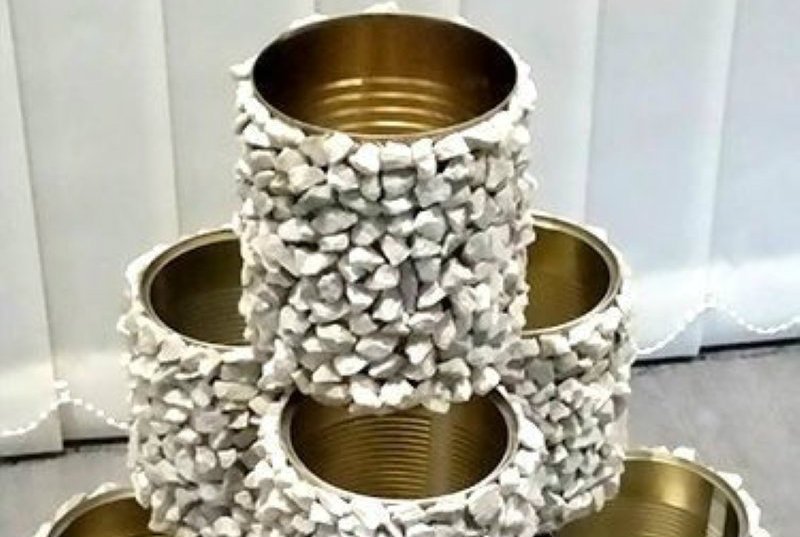 © Pinterest
Big tin cans are perfect for placing your favorite flower pots in.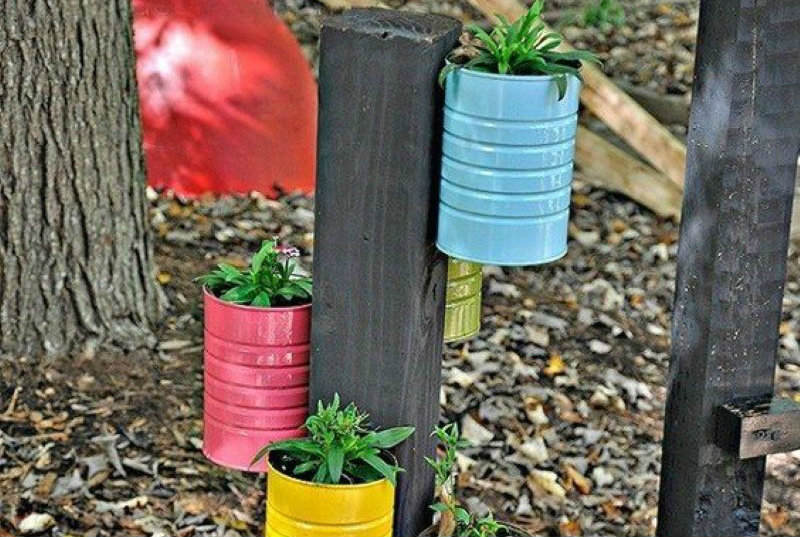 © Pinterest
Having a great desire and enough skills, even a chandelier can be assembled from tin cans. Isn't such a device a great decoration for your home?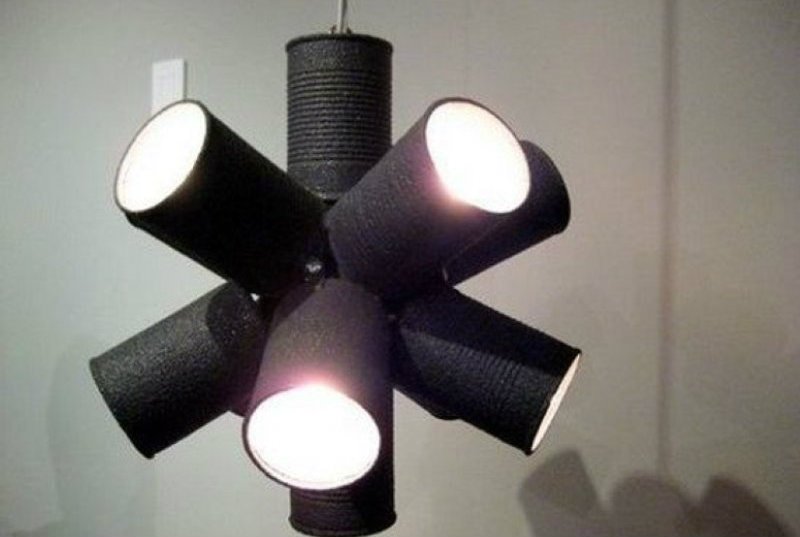 © Pinterest
Some are even able to build bird feeders from waste. It is just what you need in the winter time!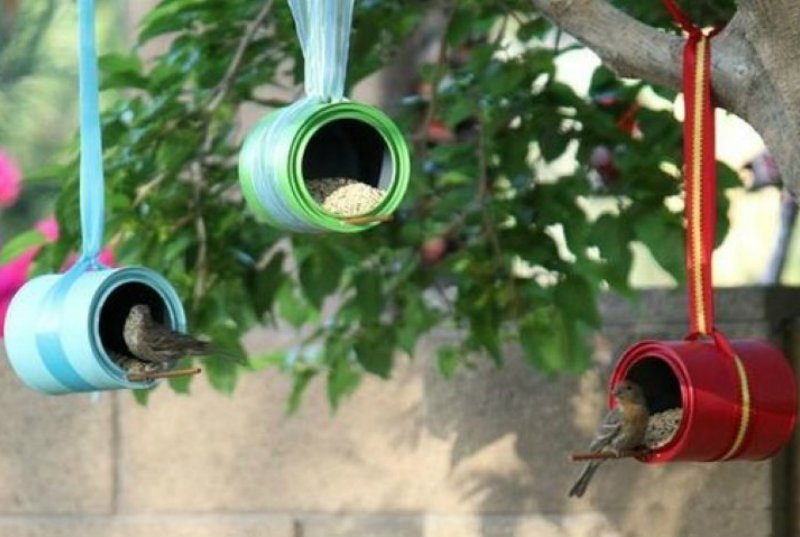 © Pinterest
Crafts from cans can be built for every taste. You can come up with many options for beautiful candlesticks.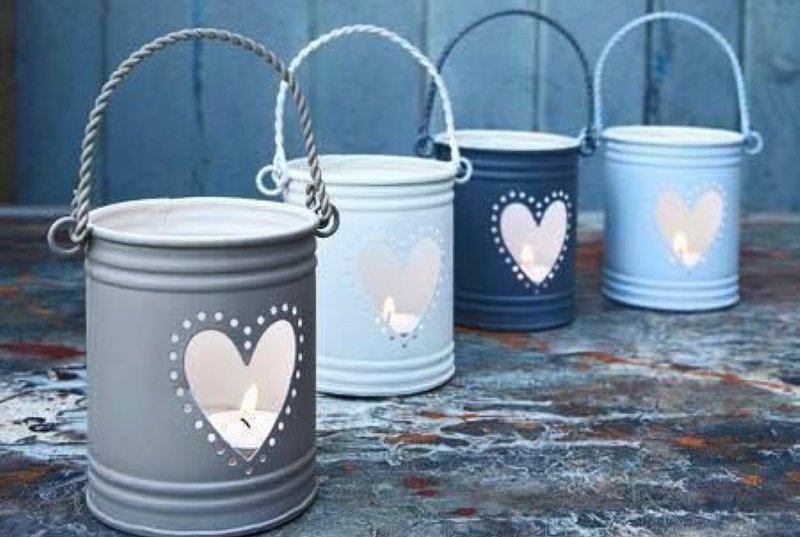 © Pinterest
Although, it's needless to say that empty tin cans are best combined with flowers. Aren't they?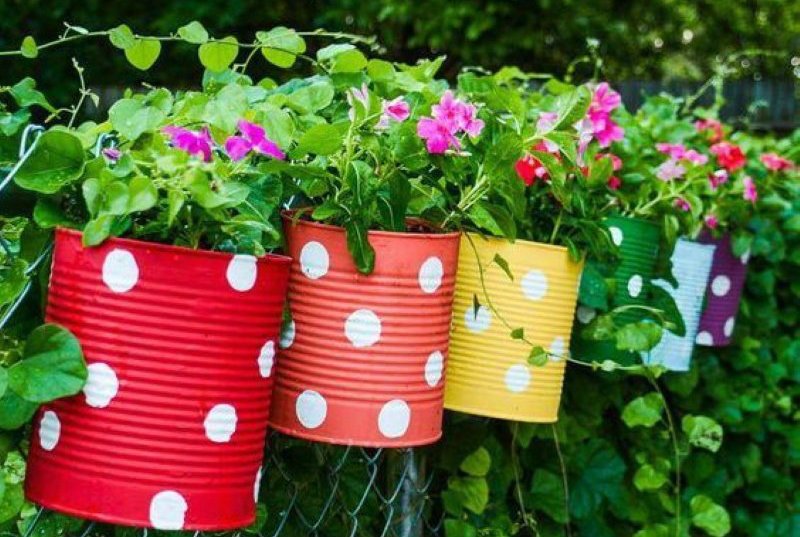 © Pinterest
As you can see, you can use cans not only in the garage for storing nails or screws. Just add a little imagination, and an empty can will play out in fresh colours, surprise guests, and create a nice atmosphere in the apartment. So why not try your hand in decorating the house before Christmas?