How to Make Your Own Krispy Kreme Face Shield: DIY
By now, you probably know everything there is to know about face masks. We have already talked about how to properly wear one so that it protects, not harms you. What about a face shield, though?
To be clear, medical experts recommend wearing a face shield with a face mask beneath it — face shields are not a replacement for a face mask. However, you may, at some point, face a situation when a face shield could come in handy, for example, if you plan on being very close to other people.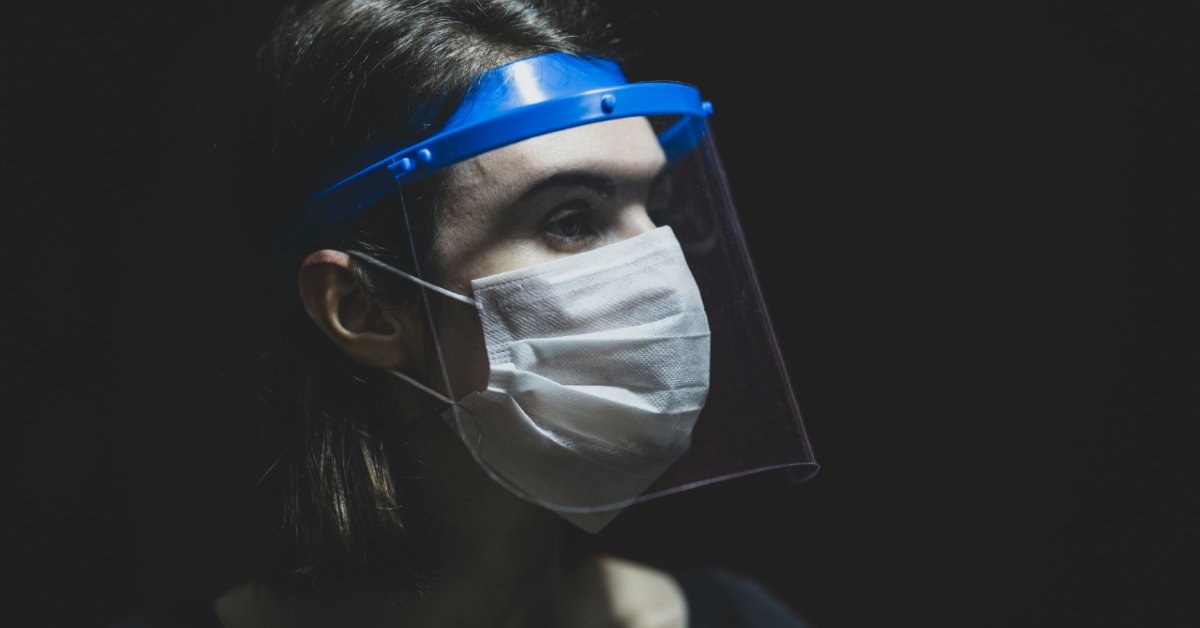 If you would like to try out wearing a face shield without having to purchase one, you have come to the right place. Today, Cook It will share with you a fun and useful DIY.
A few weeks ago, British comedy magician Andy Clockwise posted a DIY face shield video on his YouTube channel, and viewers are all here for it. All you need is a Krispy Kreme donut box, tape, and scissors.
Make Your Own Face Shield
To begin with, take your Krispy Kreme box and cut off its top.
Next, cut along the crease at the edges of the box, stopping just below the top of the window.

Fold the cut part up. Then, fold the same piece across a diagonal from corner to corner and fix it with tape. Do the same on the other side.
Round the bottom corners to make the face shield look nice and neat.

Measure the face shield around your head.
Hold the place where the two flaps overlap with your fingers and then make two little nicks in it with scissors: one at the bottom of the first flap, the other — at the top of the second flap. Cut each a little further — just over halfway.
Finally, fix the two pieces together and put the face shield around your head. Voila!
This DIY face shield appears to meet the medical recommendations — it extends below the chin and wraps snugly around the sides of the face.
Would you wear a DIY Krispy Kreme face shield?