DIY Trash Bin for the Kitchen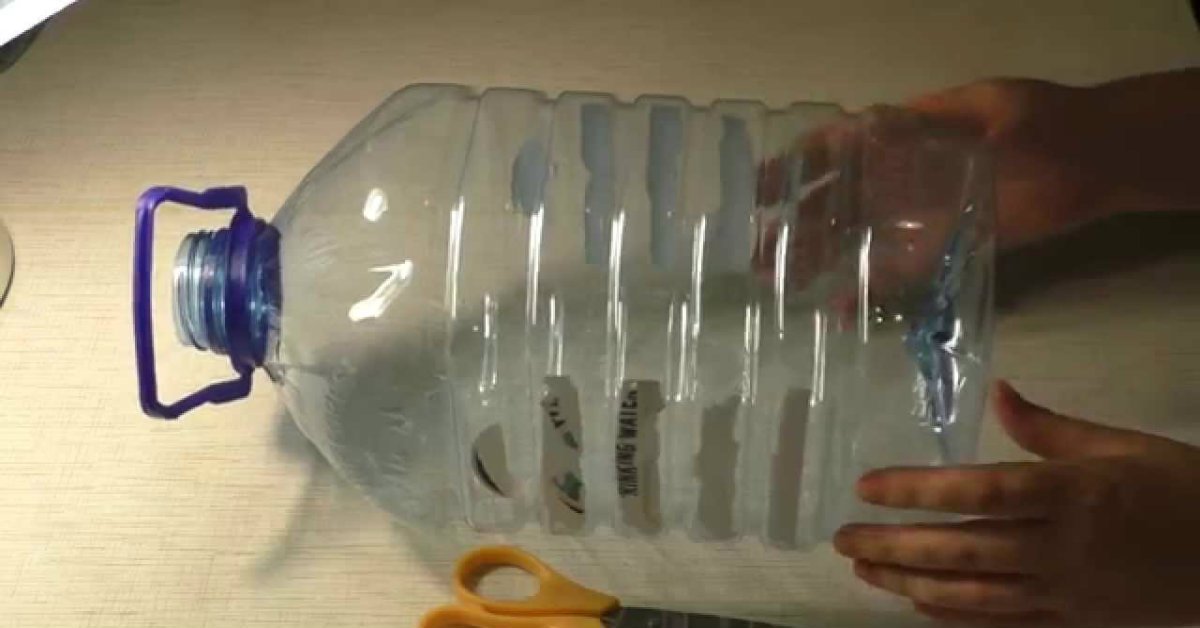 Owning a cozy, albeit small, apartment is a significant accomplishment in and of itself. Therefore, you want to use every inch of your living space effectively. The most problematic place in a compact apartment is the kitchen because it involves the most movement. It's so irritating if you inadvertently spill food or waste. To avoid such annoyances, we suggest DIY-ing a trash bin that attaches to the door.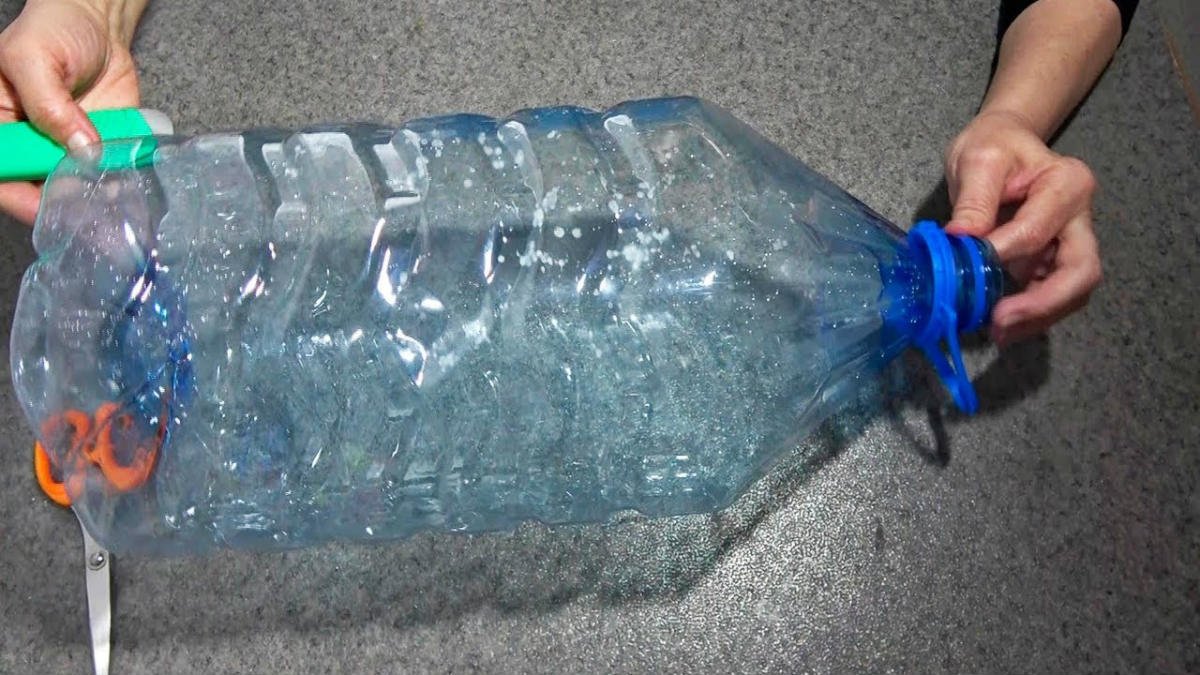 This simple contraption made from a plastic five-quart bottle will become a lifesaver. Hang it on the hook before you start cooking, and remove it until next time after you've finished. You don't have to put food waste on a separate plate; instead, you can throw it in the trash bin immediately. Interested? Let's DIY!
DIY Trash Bin for the Kitchen
A convenient detachable bin is super easy to make. You will need a 5-quart water bottle, a utility knife or sharp scissors, and a hook.
Measure roughly 8 inches from the bottom of the bottle and cut the top off almost completely with a knife. Leave only a one-and-a-half-inch wide vertical piece that goes towards the neck.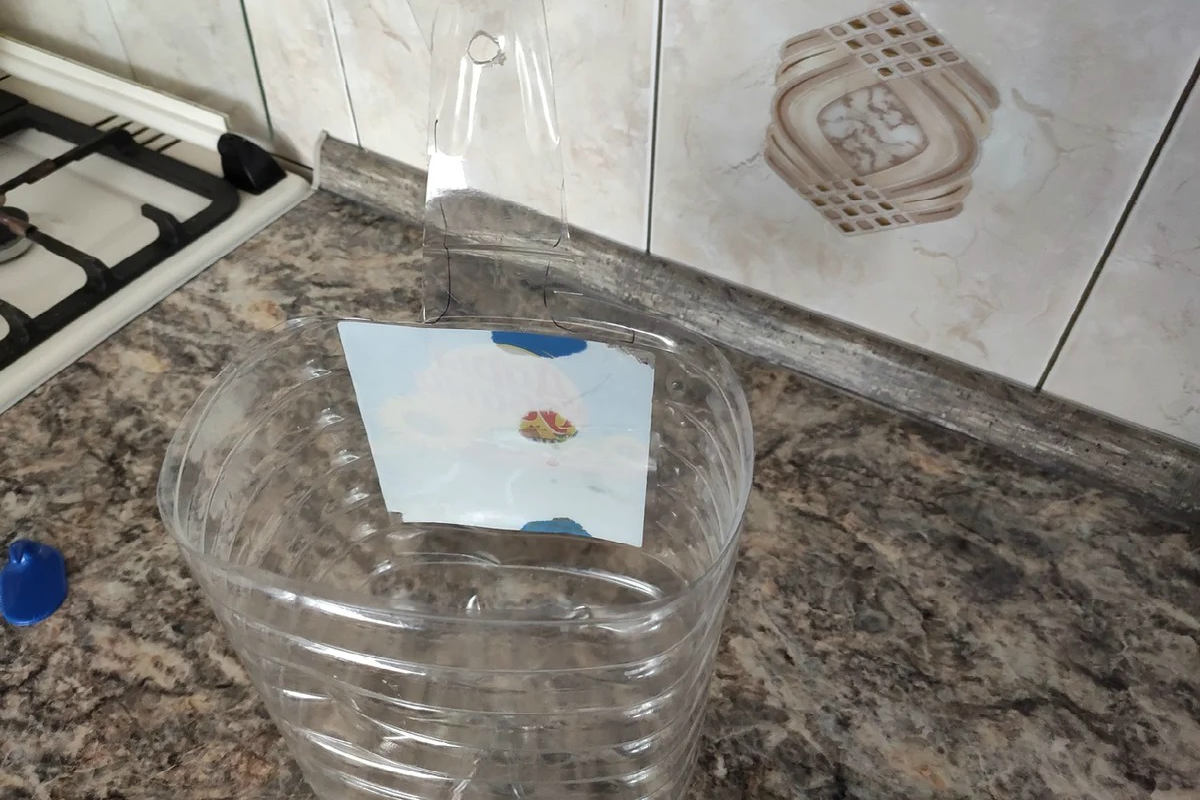 If during cooking, you do not plan to open the kitchen cabinet door on which the bin will hang, then leave the neck — it will fix the bin, and prevent it from slipping. Simply slide it over the door and close it.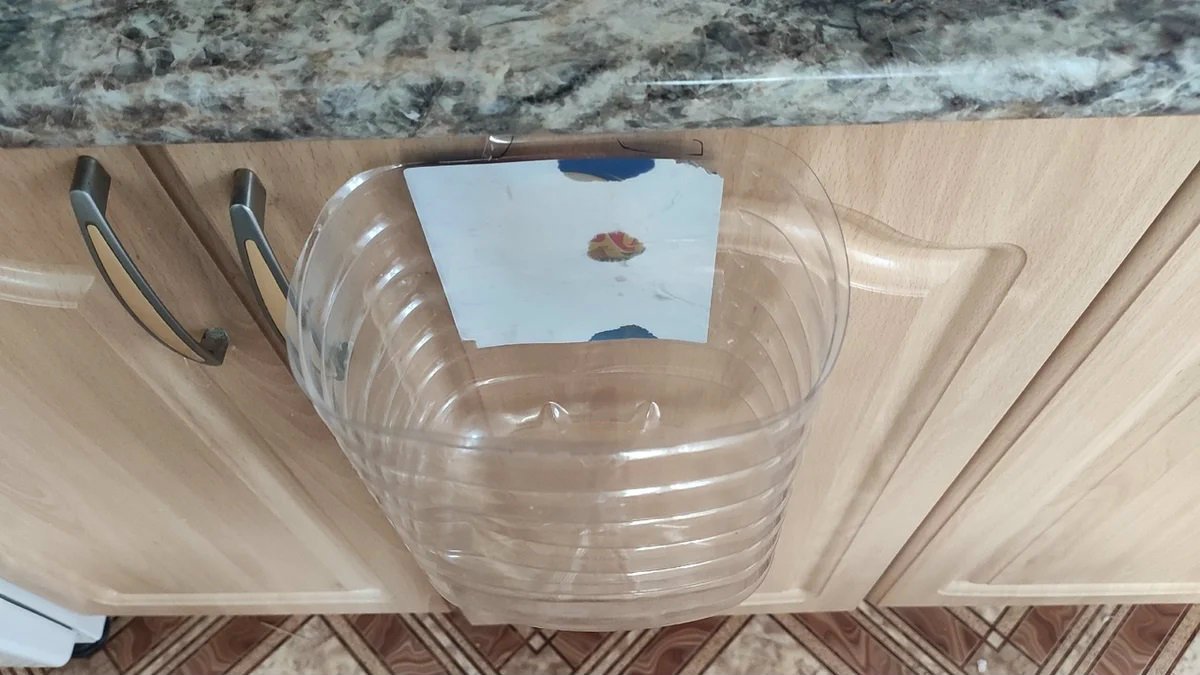 If you are actively using the kitchen cabinet, you will need a hook. Attach it upside-down to the inside of the door.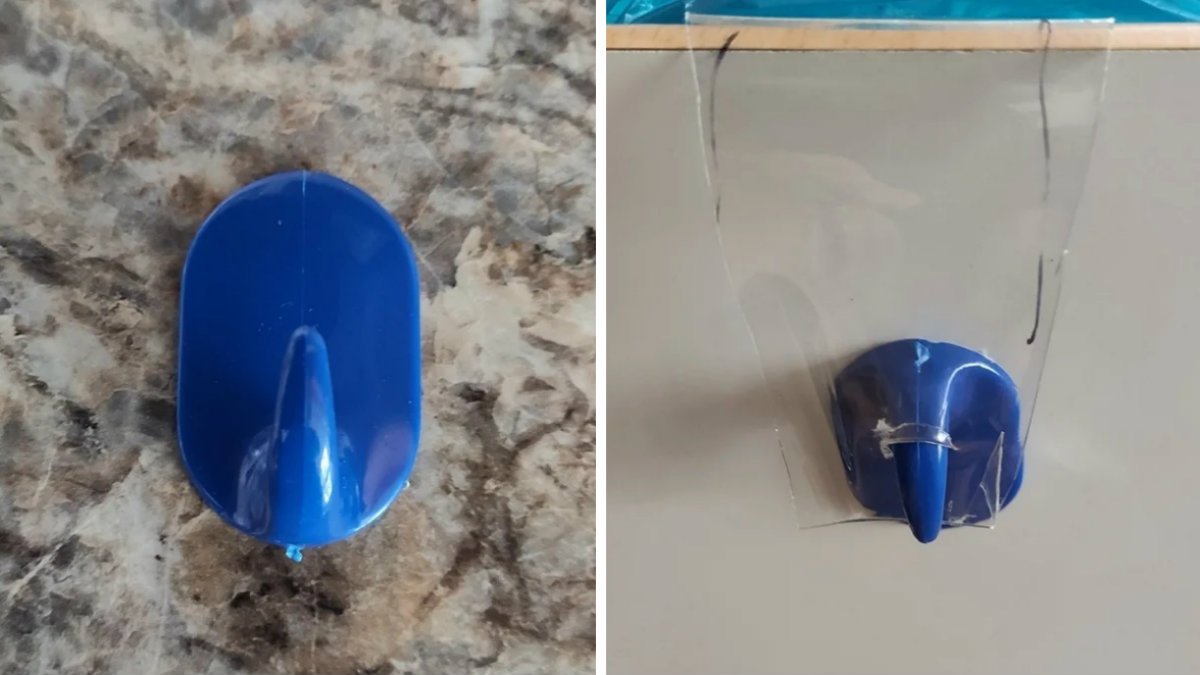 Cut the neck and make a hole in the loop. Pass the piece over the door and hang it on the hook — it will secure your bin so you can easily open the kitchen cabinet.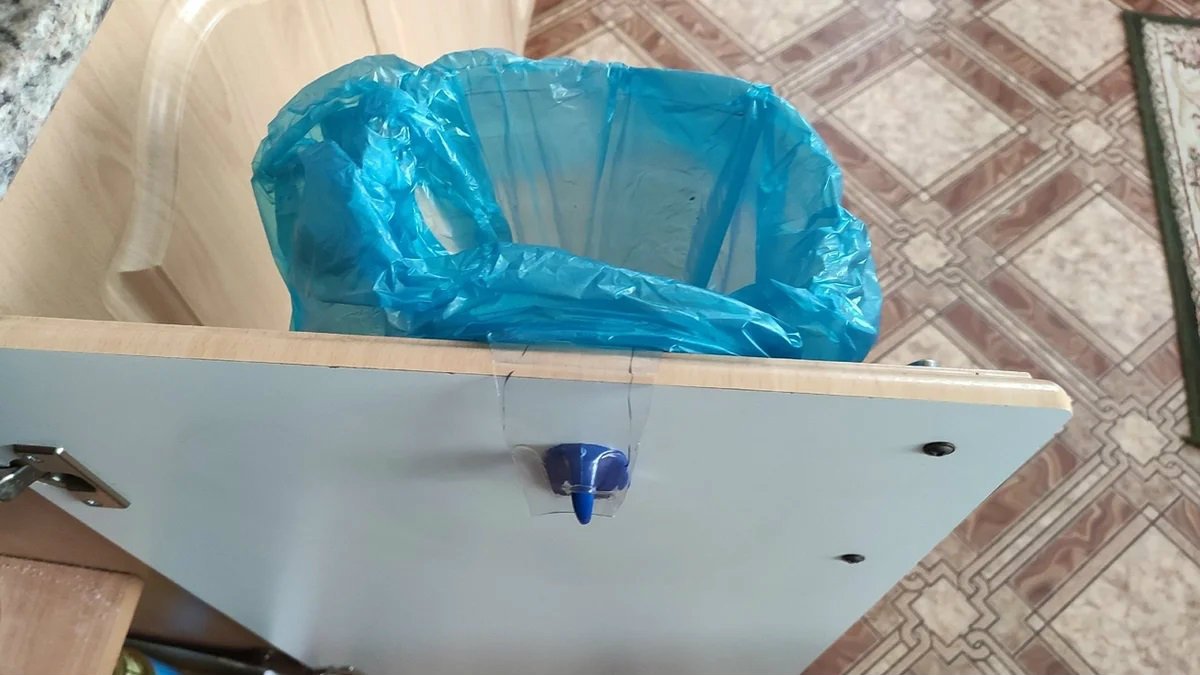 Line the bin with a trash bag before using it — thus, the bottle will stay clean. When you're done cooking, remove it from the hook and hide it in a kitchen cabinet.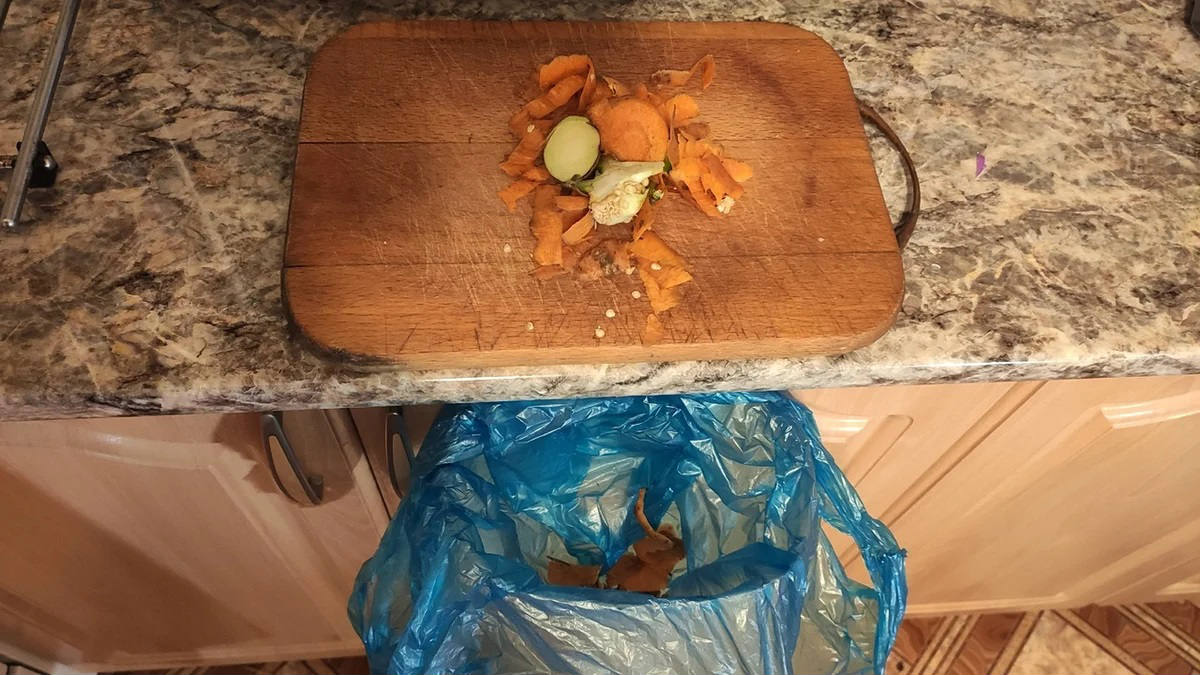 You can buy a similar trash bin at a store, but why spend money on something you can make yourself? Crafts from seemingly useless items will save your budget and may soon become your hobby. Create not only useful but beautiful things with us, for example, such as crafts from building materials or chopsticks.