How to Spot Fake Alcohol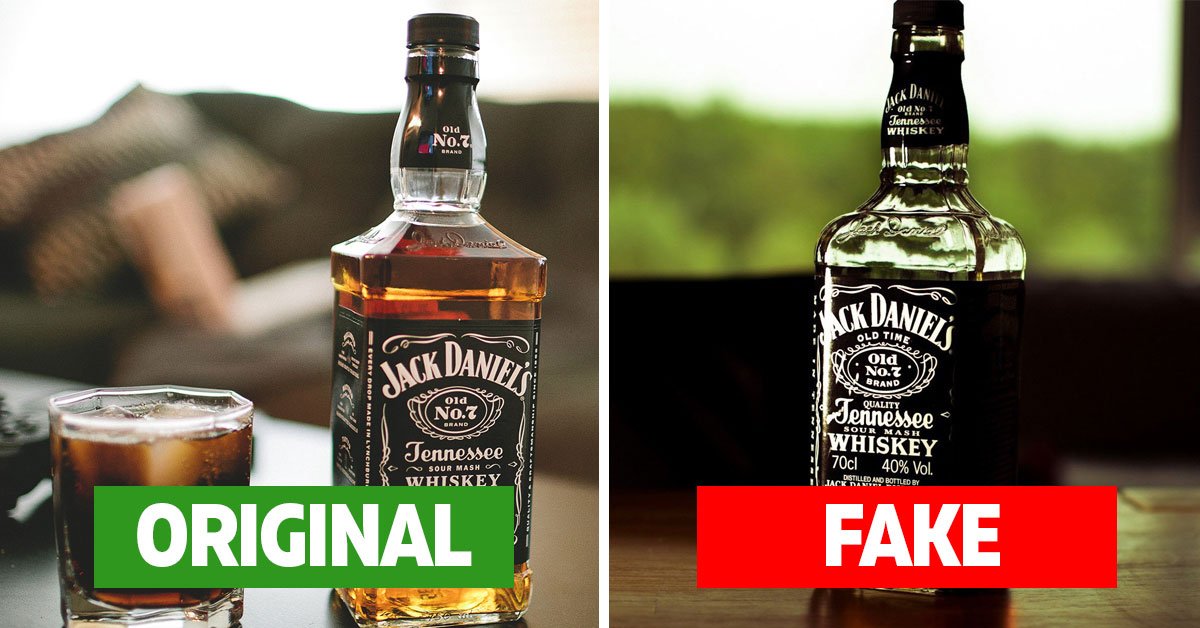 Today we would like to share with you some useful tips on how to distinguish fake alcohol from original. Probably each of us loves to treat ourselves to high-quality products. And this applies to absolutely all areas of life. Unfortunately, not everyone can afford to buy expensive products, so we often purchase something lesser-known, saving a lot of money.
But some things, such as food and drinks, can be dangerous to save on. It is especially important to choose good-quality alcohol since sometimes counterfeit beverages manage to get on the store shelves. Besides the fact that fake alcohol can be bad for your body, it is also a real rip-off.
How to Spot Fake Alcohol
Here is how to spot an original Hennessy cognac.
Tips on how to tell if your Jameson Irish whiskey is fake.

Remember these things when looking at Jack Daniel's bottles at the store.
Several other tips on how to spot a fake.

Here's how to spot an original Johnnie Walker bottle.
Here's what a fake Olmeca Tequila bottle looks like.

The difference between a fake and original Jim Beam bourbon.
Another tip for choosing an original Hennessy. This time it's for a different bottle.

Pay attention to the shell of a Johnnie Walker bottle cap.
We hope that these tips on how to spot fake alcohol will help you not to fall for scammers' tricks. Was this article useful? Feel free to leave your comments below!