Fashion for Women Over 70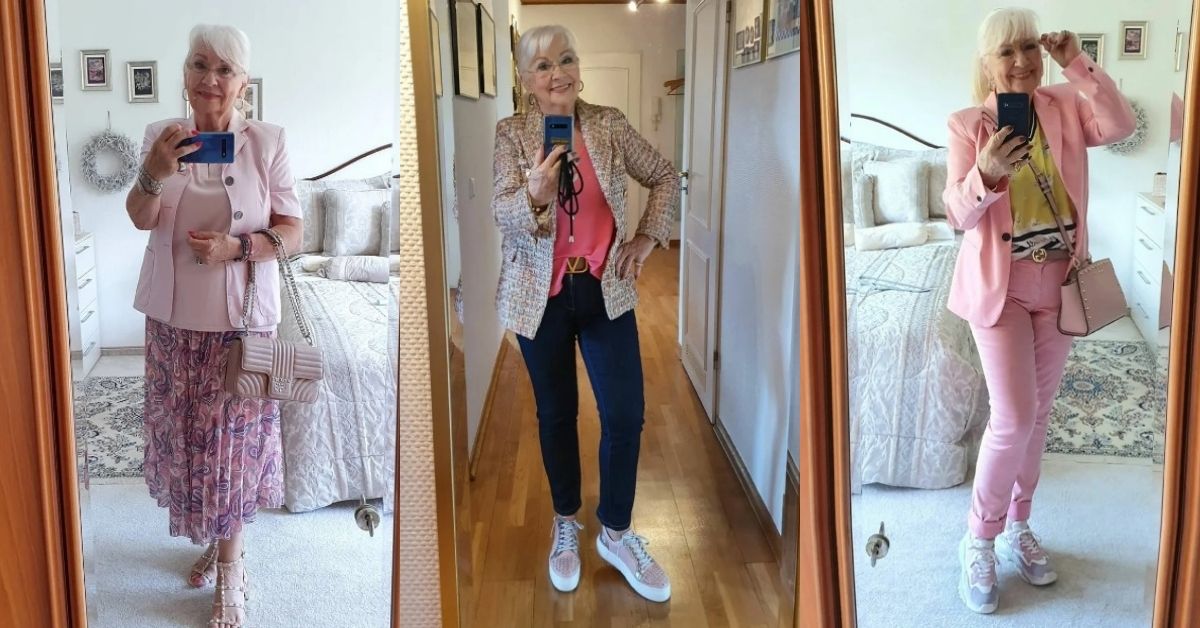 I believe in fashion for women over 70 and think you can dress stylishly at any age. But my mom doesn't really care about her style. For a long time, I've been asking her to get rid of those clothes she wears only at home.
In Europe, for example, women retain their style through the years. They prefer light and slightly messy looks, which, nevertheless, consist of many well-combined accessories. German Instagrammer Helga Lux proves that fashion for older women doesn't have to be boring.
Fashion for Women Over 70
Basic Tones
View this post on Instagram
Helga Lux, like every woman who knows a lot about style, prefers basic nude tones. After all, this is the easiest way to combine your clothes. Any print on her jacket goes well with her real leather purse, beige trousers, and snakeskin ankle boots. In such an outfit, you can go even to Hollywood!
Bright Accents
View this post on Instagram
In order not to look boring, the blogger complements her looks with colorful details. Most often, she chooses a purse or shoes as an accent. Helga loves an abundance of accessories. Nevertheless, you can't call her outfits defiant. The Instagrammer has a well-developed sense of balance.
Love for Jackets
View this post on Instagram
We've counted more than 20 jackets in Helga's wardrobe. And these are just the ones she showed on Instagram. By the way, she does not use classic office jackets. Each of her jackets has a unique style, which allows the instagrammer to combine the item with absolutely any trousers or skirt.
Bold Shoes
View this post on Instagram
Needless to say, this woman loves beautiful shoes. She doesn't hesitate to wear platform sneakers, open-toe sandals with sequins, and ankle boots with high heels. Most importantly, these outfits look so good on her. Of course, her love for sports and an active lifestyle played a significant role in it.
Elegant Looks
View this post on Instagram
The German Instagrammer is not afraid to show her legs in many posts. And although there are not many dresses and skirts in Helga's wardrobe, almost all of them are above the knee. The woman likes to wear tights with an interesting pattern or high boots.
View this post on Instagram
Do you think it is OK to dress this way in your 70s? Would you like to try on any of Helga's outfits? Which one?