6 Fridge Makeover Ideas To Make an Old Refrigerator Look New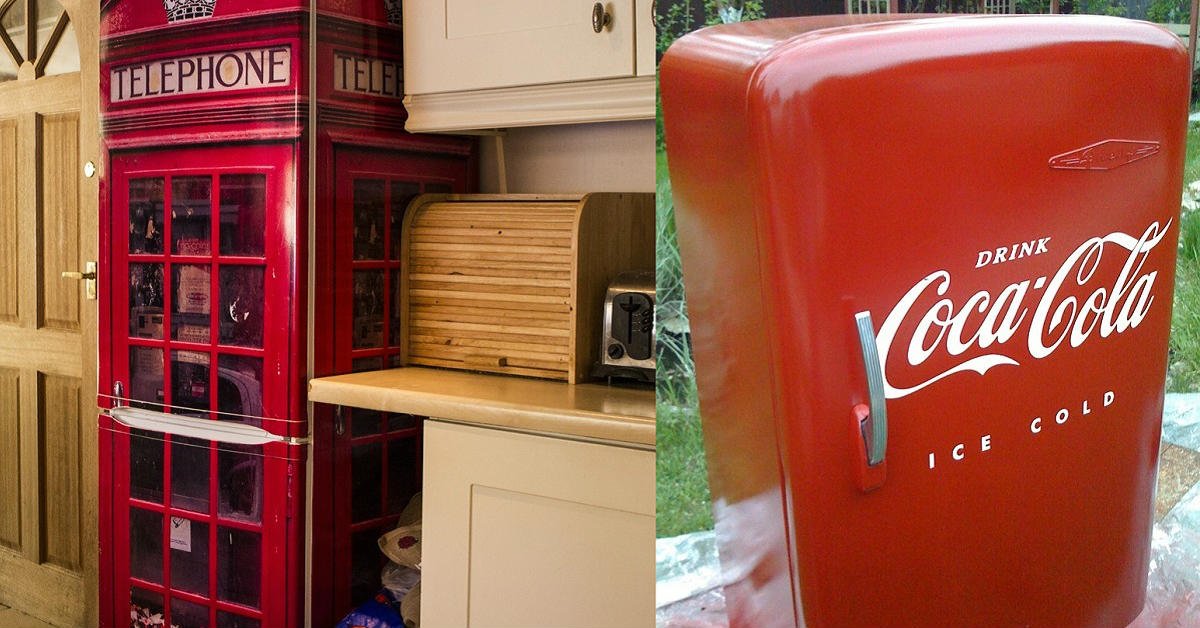 Do you still have an old, worn-out refrigerator in your home? It may be rusty in some places, but it is still in good working order. Or have you recently renovated the kitchen, and your fridge needs a makeover to better complement the new interior? Or perhaps you want to change the environment in your kitchen, add individuality and vivid colors, simultaneously creating an atmosphere of comfort.
We have compiled a list of simple, practical ideas to turn your refrigerator into an artistic kitchen decor element. The result will pleasantly surprise you!
Fridge Makeover Ideas for the Kitchen
The simplest option is to stock up on high-quality paint of a suitable color and paint the refrigerator with an even layer of one shade. After all, it does not require too much courage — you can easily repaint it if you get tired of the color.
The second option — vinyl stickers that brighten the space. They are easy to put on and peel off without a trace. Moreover, they are inexpensive and have different designs, and therefore you can change them as often as you like. For example, you can decorate your refrigerator with geometric shapes, animal and floral motifs, words and phrases.

For those who love ornaments and intricate abstract designs, the colored tape is best. The lines will be even, and it would never occur to anyone that the bright, intricate pattern was created by an amateur.
Decorating the refrigerator with a magnetic board or chalkboard is not only beautiful but also practical. You can leave notes for your family members, jot down tasks for the day, or plan a menu. Moreover, a board will help hide small dents in the refrigerator's surface.

Do you want to transform your refrigerator into a realistic phone booth, a retro soda machine, or a bottle of your favorite drink? Perhaps you want to have your photograph decorating the refrigerator door? Vinyl film or magnetic vinyl is what you need!
Finally, you can decorate the refrigerator with bright tissue napkins. The decor is attached using ordinary cosmetic soap. If you get tired of the pattern, you can easily remove the napkin from the refrigerator without damaging its surface and replace it with a new one!
Generally speaking, you only need some inexpensive materials and a little imagination to transform your refrigerator beyond recognition.
Share these great fridge makeover ideas with your friends — they will appreciate these quick and easy tips!