How to Update Your Kitchen With Peel and Stick Tiles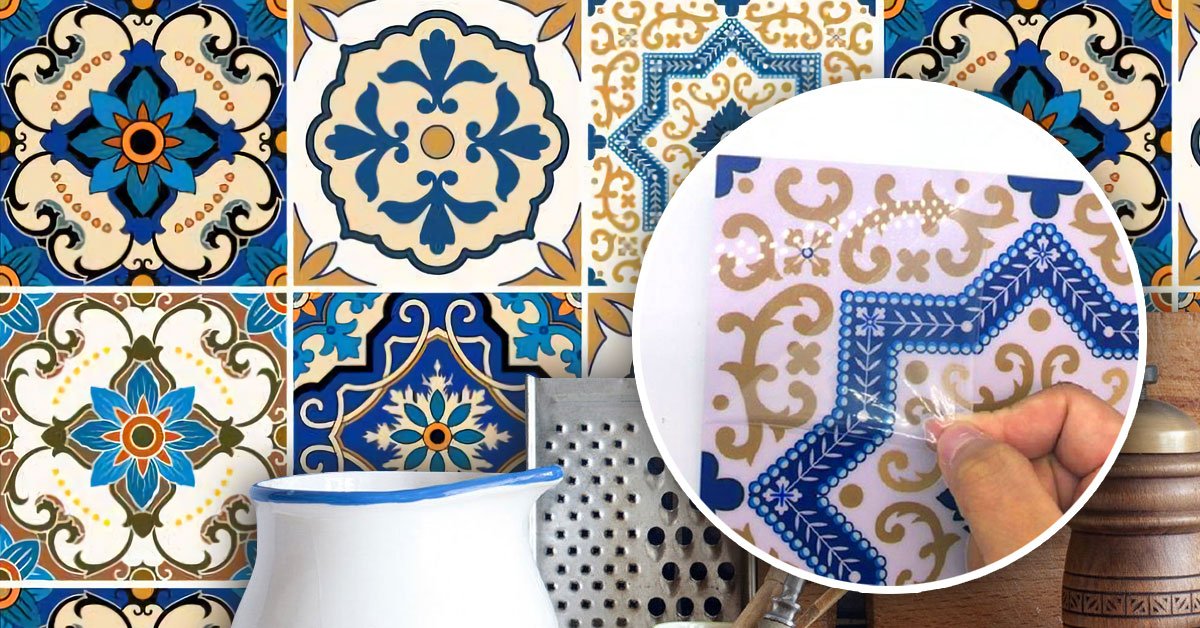 Sometimes you need a change. But what if there are neither human nor material resources for large-scale repairs? A garland will help change the atmosphere in the room, but what to do with the kitchen? After all, you cannot cover your old, outdated tiles with LED lights.
Changing tiles requires a lot of effort and an experienced hand or calling specialists, which entails significant expenses. Cook It will share with you an unusual way to help you effortlessly transform your kitchen or bathroom beyond recognition using peel and stick tiles. A phenomenal outcome!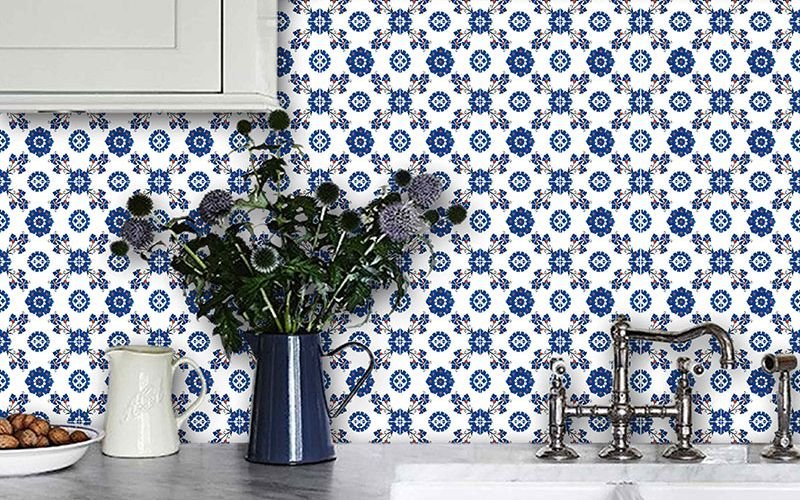 Peel and Stick Tiles
Everything is very manageable! All you need are vinyl-based tile stickers — an inexpensive option to change the design of your kitchen or bathroom. Although renovating is required at times, if you easily get bored with your tiles or you want to bring small changes into the interior design, then stickers will come in handy.
You can purchase these stickers at hardware stores or online. They are cheap, easy to apply to the surface, and do not require removing mountains of dust afterward.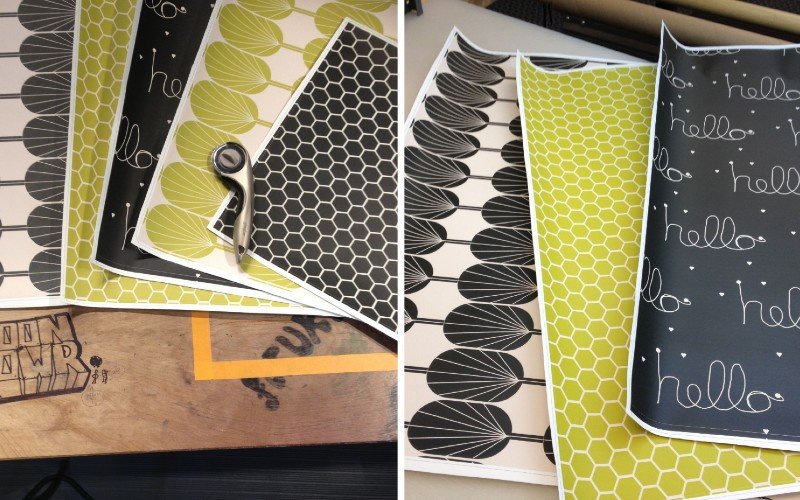 How to Use Peel and Stick Tiles
Just look at how easy it is to work with them!
Carefully peel the sticker off from the base.
Apply the sticker on thoroughly washed and dried tiles.

If you decide you do not like the image or you get tired of it, remove the sticker and apply a new one.
This method does not ruin the walls or kitchen furniture at all, and you can cope with such "renovation" on your own. If you do not like the result or get bored with the design, it is remarkably easy to change!
Creative Ways to Use Tile Stickers
You can apply stickers to tiles that have been scratched or lost their brightness, thus concealing the small flaws. It is a great decor idea, which will add freshness and uniqueness to the interior.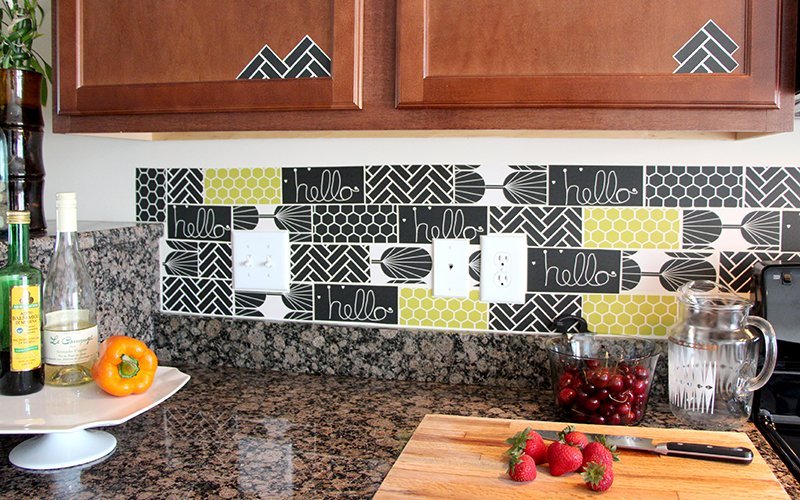 Moreover, this is a great solution when you do not feel like investing in expensive Spanish tiles. Besides, you can always replace them with another motif!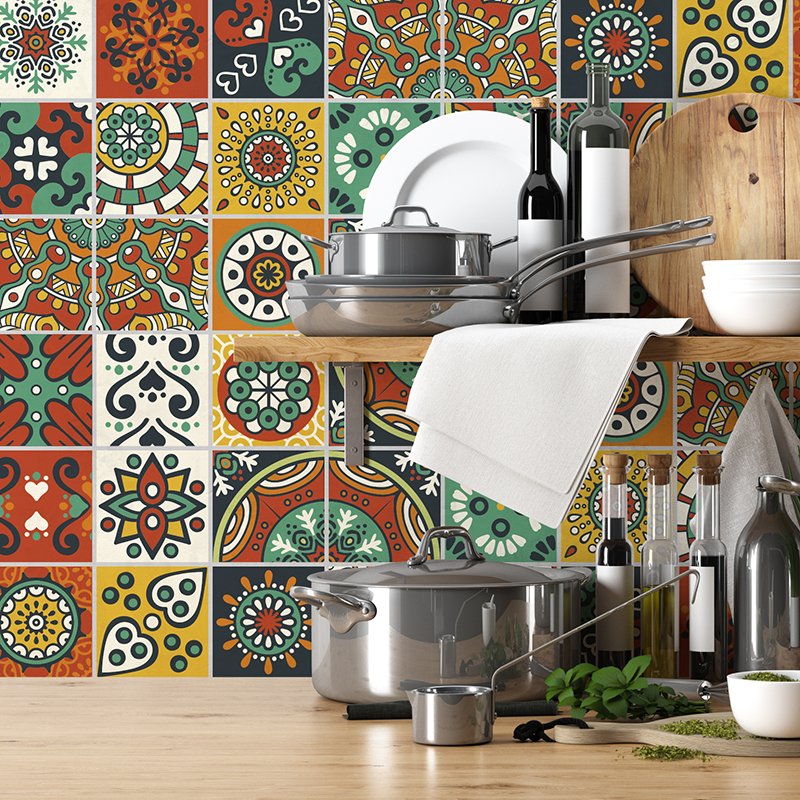 However, when buying stickers, keep in mind that they are suitable only for smooth tiles without a relief pattern. The stickers may not adhere to a rough surface. Clean and degrease old tiles with alcohol or acetone and wipe them dry with a napkin before getting to work.
Excellent for the bathroom, isn't it?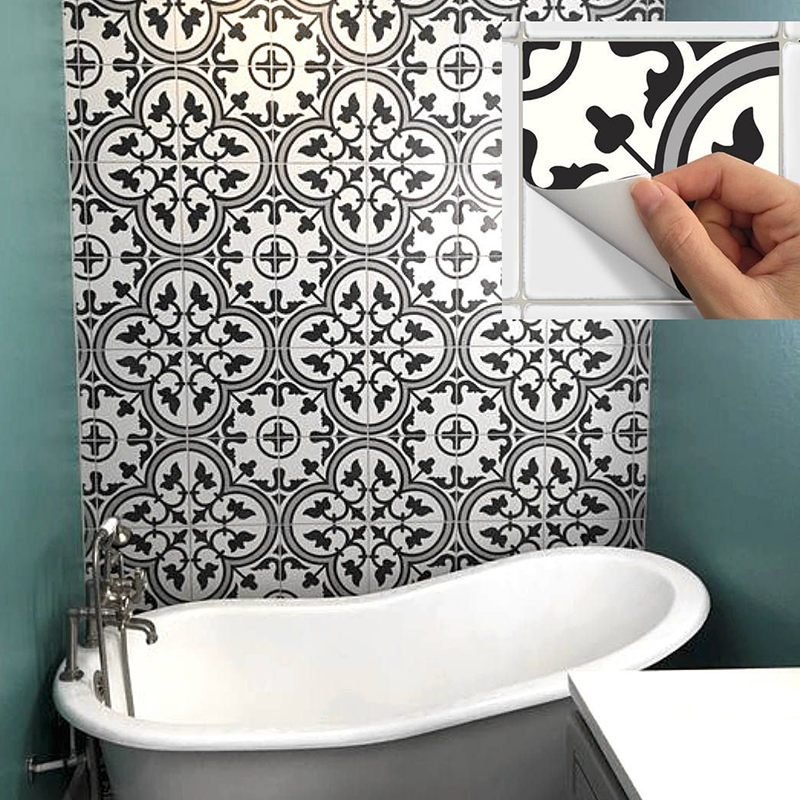 Stickers can also be used to decorate the floor tiles!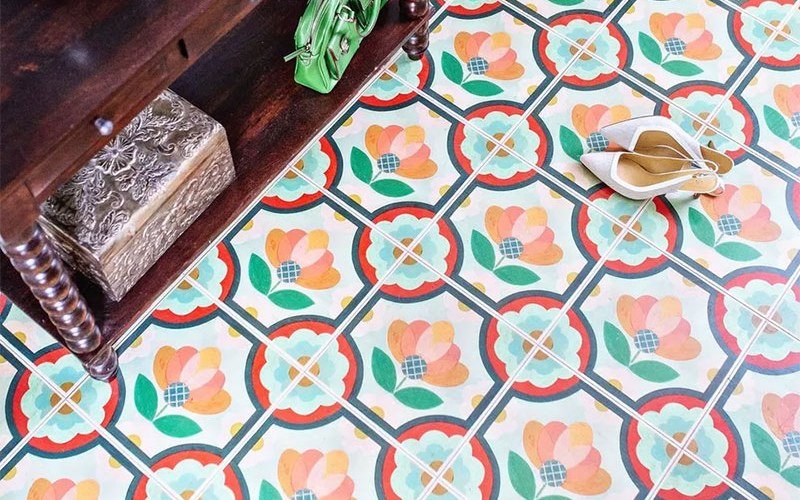 And to decorate the stairs — it is such an original idea.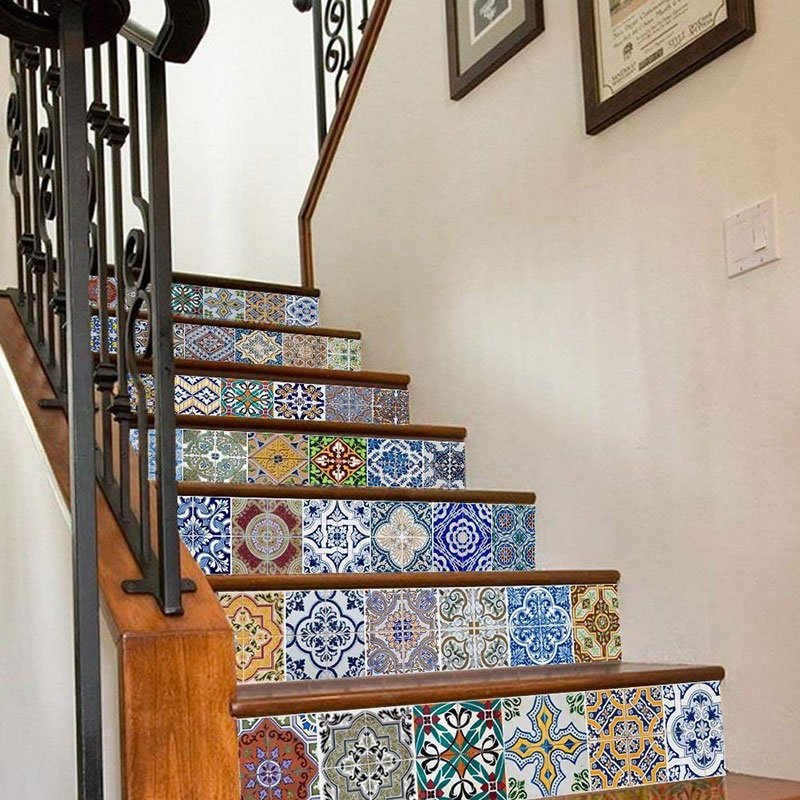 Take note of this unique solution.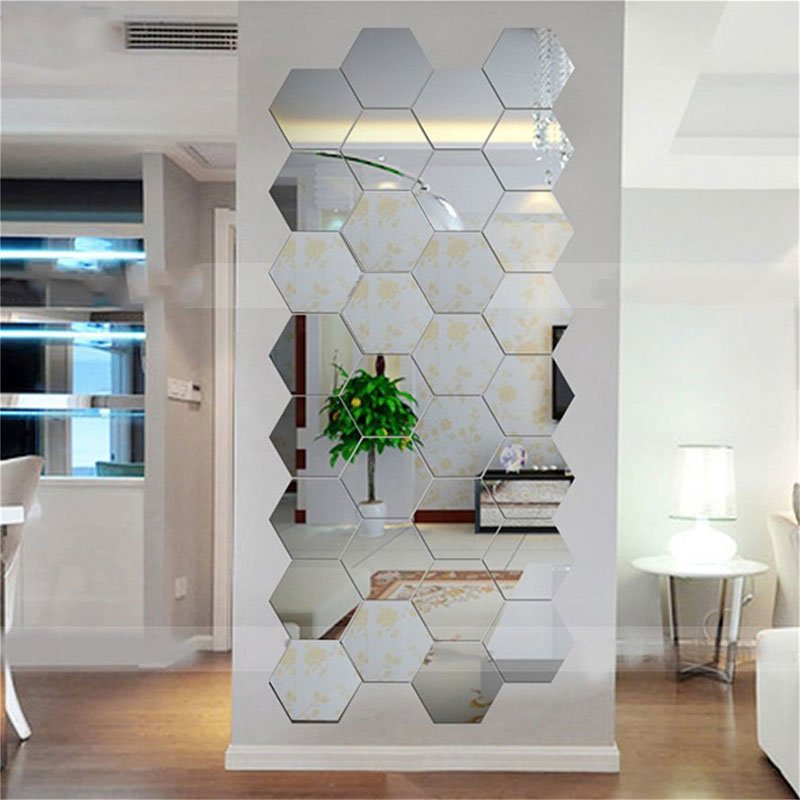 Stickers are resistant to temperature changes and humidity, easy to apply on tiles, easy to maintain, and fairly durable — they retain their appearance exceptionally well.
Based on these parameters, the use of such stickers is an excellent solution for rooms with high humidity: kitchen, bathroom, pool, bath, and sauna.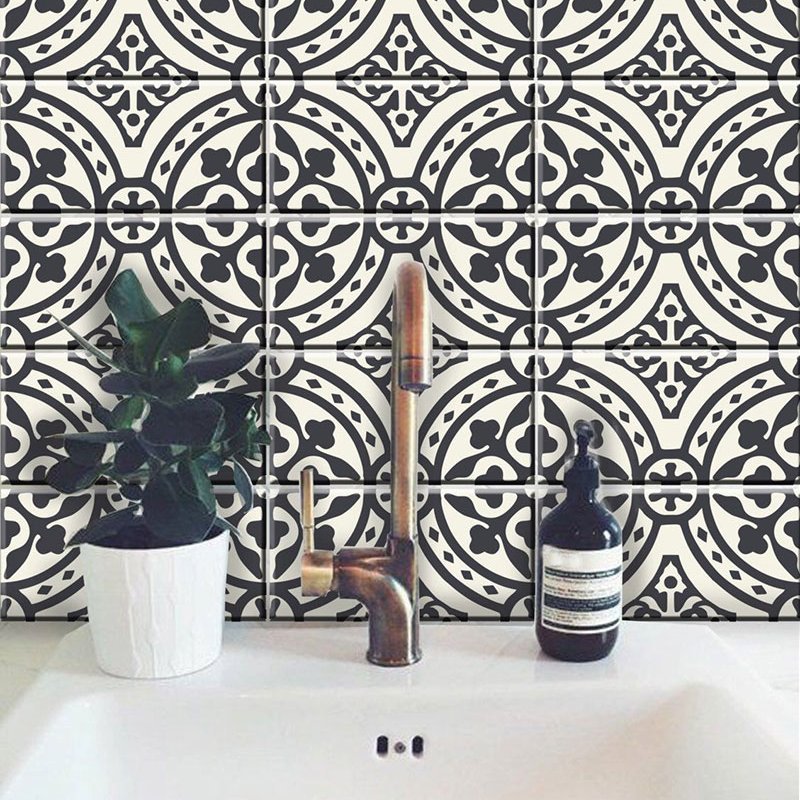 Another great option for the bathroom.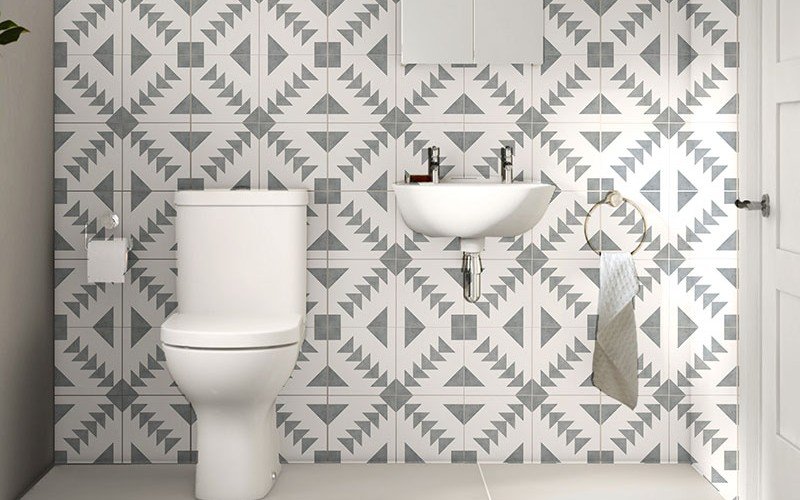 You can also use stickers to decorate mirrors, furniture, walls, a refrigerator, home appliances, and even glass.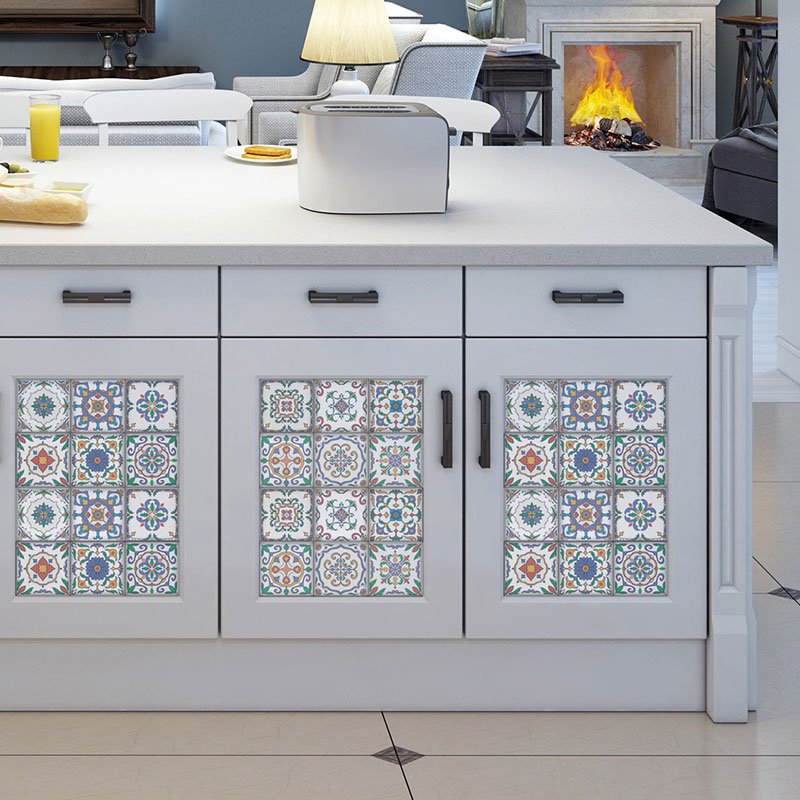 Isn't this a genius interior solution? Update your interior without spending a lot of money and nerves. The best part is — you can change the pattern on the tile depending on your mood. Everything ingenious is simple! Share this great idea with your friends and family!