How to Get Rid of That Unpleasant Fridge Smell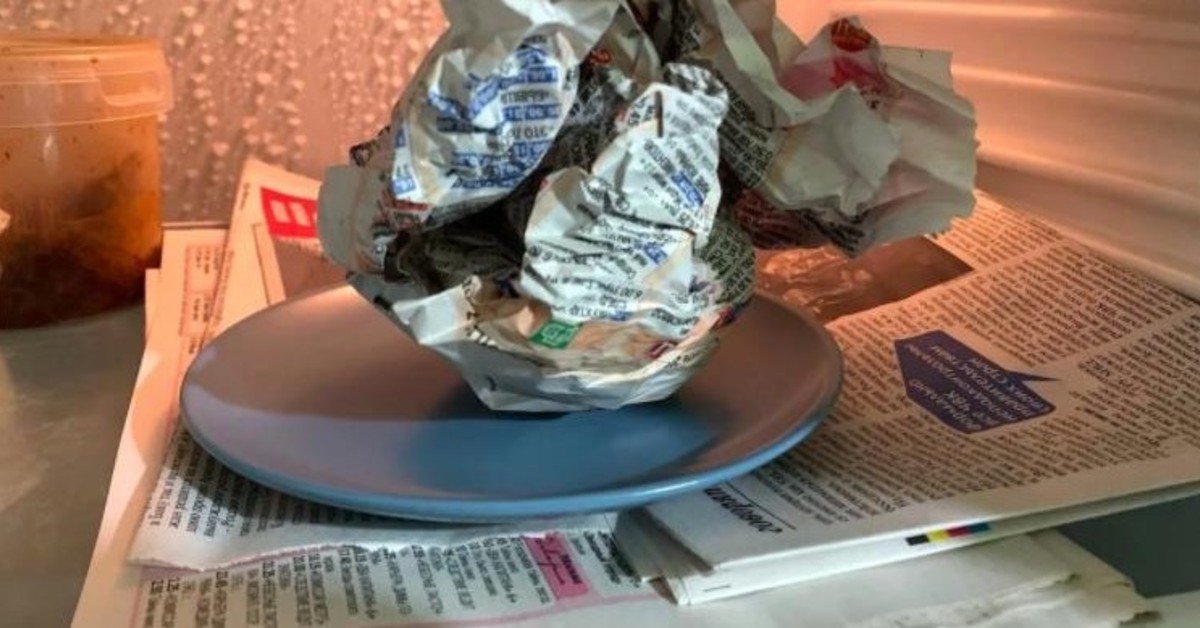 Lately, I've been noticing an unpleasant smell in my fridge. First, I tried to get rid of it by defrosting the refrigerator and cleaning every shelf and compartment. Although it worked somewhat alright, the process took considerable time and effort. Therefore, I decided to look for an alternative on the Internet, as you do.
After watching a bunch of videos, I came across one that featured a simple and rather unusual method — using a wet newspaper as a smell absorber.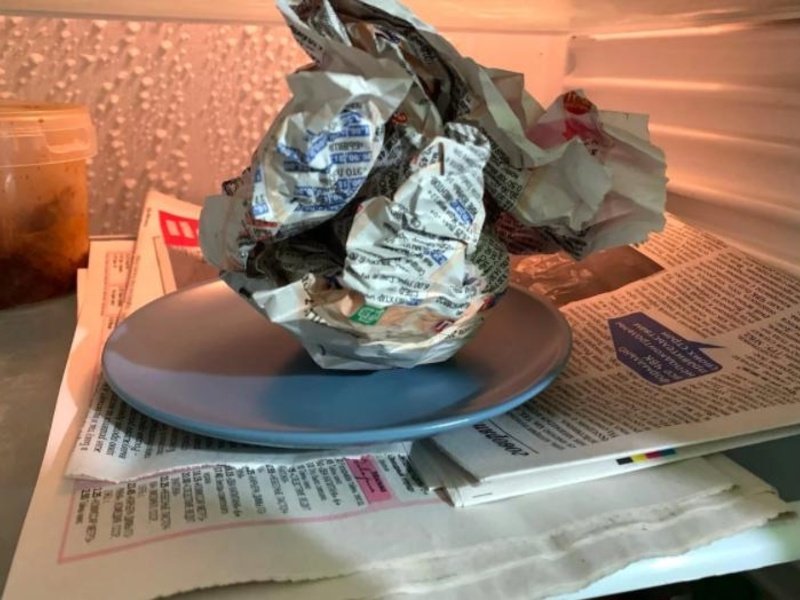 Getting Rid of the Unpleasant Fridge Smell
Why a newspaper? Because ordinary paper absorbs very little moisture. Prepping a newspaper is easy. All you have to do is generously spray it with water, crumple it up, and pop in the fridge.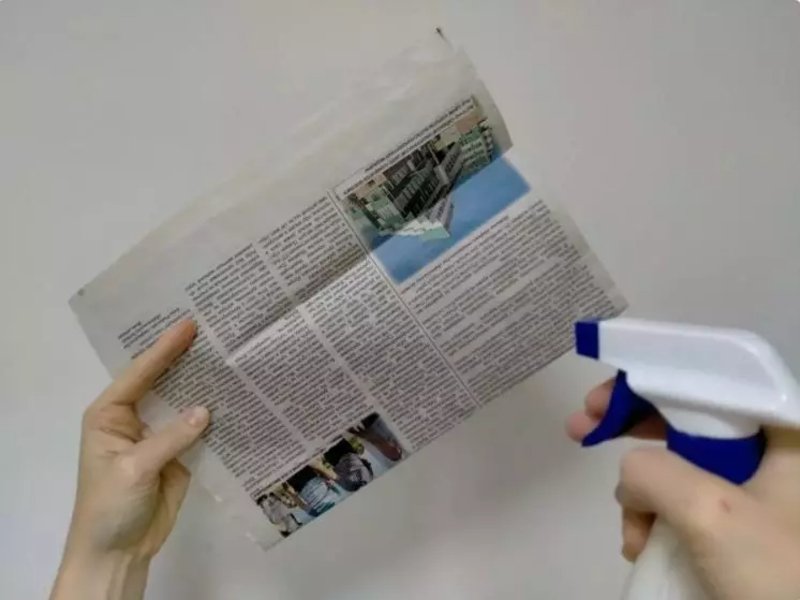 The video did not mention how much time it would take to notice the result. When I was testing this method, I eagerly opened the door of the fridge every couple of hours to detect if there was an unpleasant smell. It gradually began to disappear about 12 hours later.
The newspaper remained damp for a long time, as the temperature in the refrigerator is low. It was still slightly moist on the evening of the second day. As a result, the wet newspaper lay in the fridge for a day and a half. During this time, the unpleasant smell lessened.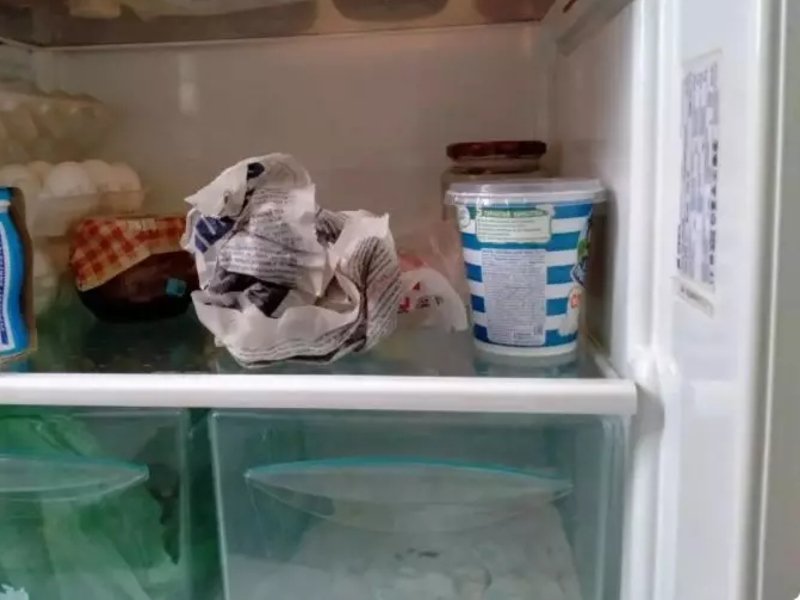 Although this method did not get rid of the odor completely, the strength of the smell weakened quickly and became less overpowering. Perhaps one sheet of newspaper was merely not enough for the large fridge.
I recommend placing the newspaper on a plate or cutting board. Otherwise, its edges will stick to the surface of the shelf and leave watermarks.
Personally, I was pleased with the result of the experiment, mainly because of how non-labor-intensive it was. As a result, I got an odor-free refrigerator. Plus, I didn't have to purchase anything, because everything I needed was already near at hand.