22 Times People Realized Their Grandparents Were Cool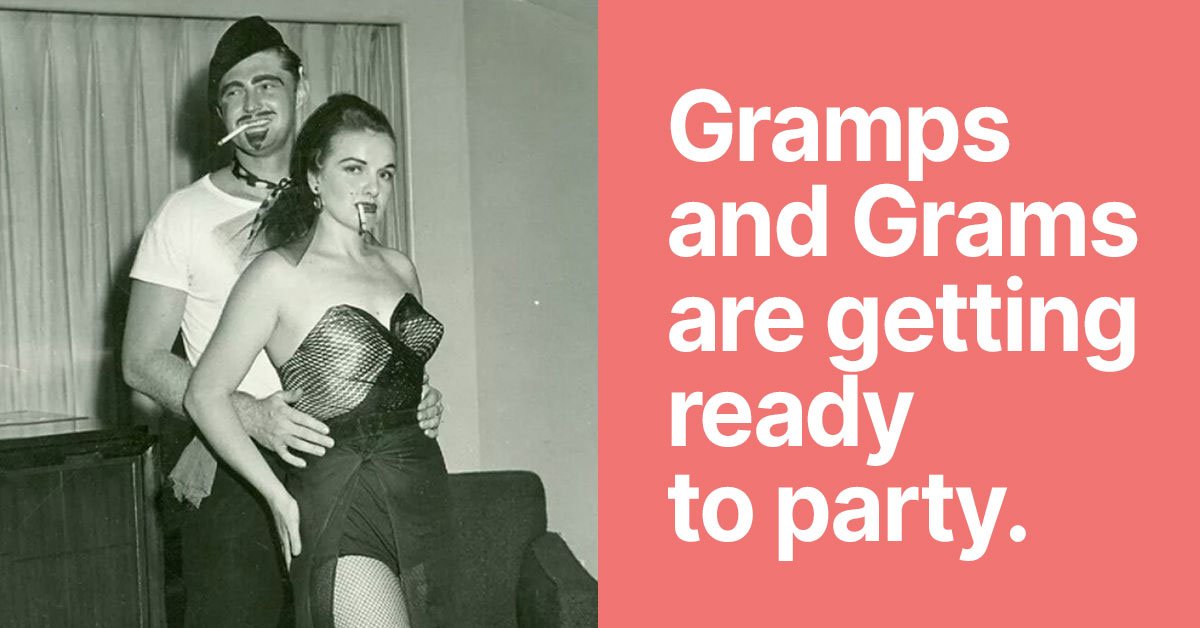 As children, we see our grandparents as sweet and innocent because that's how they always act around us. Sometimes, we can hardly even believe that they were once young, too, having wild and crazy dreams of their own. Turns out, back in the day, many of our grandmothers and grandfathers were actually much cooler than us.
Today, we encourage you to look through this roundup of 22 legendary photographs of their young grandparents enjoying themselves that people shared on their social media accounts. Let's get started!
Grandparents Having a Wild Time
"My grandma smoking her cigarette on the farm. Wearing pants and doing whatever the hell she wanted." (1938)
"My grandfather was cool enough to be on reddit. This would have been a meme if the internet existed in 1952."

"1940s. My grandpa (far left) with some babes." 
"WWII. My grandma (top) was a badass." (1940s)
"1040s. My friend's grandparents, California."
"My grandparents, 1945-ish. A timeless photo of their love."
"WWII. My badass grandpa with a car he stole from Nazis."

"Don't mess with my great grandmother, woman homesteader in North Dakota, 1910s."
Back in the day, you could easily pull off a leather jacket with booty shorts.

Old-school cool photo of a Reddit user's grandparents in 1950s.
Costume parties were just as fashionable in 1950s.
"My great-great grandfather with his crew in BA, Argentina (late 1800s)."

This contemporary, confident-looking woman surely has a lot of interesting stories to share.
"My grandma as an air traffic controller." Looking like a femme fatale, isn't she?

"My grandfather with my mother strapped on his back, ready for a ride. 1971."
"My grandfather at law school in the 1950s."
"My great grandmother, working as a welder during WWII."

The local hero. "My badass grandpa after taking down a gunman."
"I found a picture of my grandparents back in the '30s looking awesome."

"My very cool grandpa in the 1950s holding a fish, smoking a cigarette, with a book tucked into his pants and cigarette pack in his sleeve."
"Tony Danza, Sylvester & Frank Stallone and my Great-Grandfather after a workout session at his Gym in 1979."

"My grandad looking hipster AF (circa 1955)." Isn't it odd how nowadays people want to look like people from the 1950s?
Do you have any old pictures of your grandparents having the time of their lives in your collection? Feel free to post them in the comments section below, as we'd love to see them! Don't forget to share this cool collection with your friends — they'll appreciate it.