Homemade Mozzarella Recipe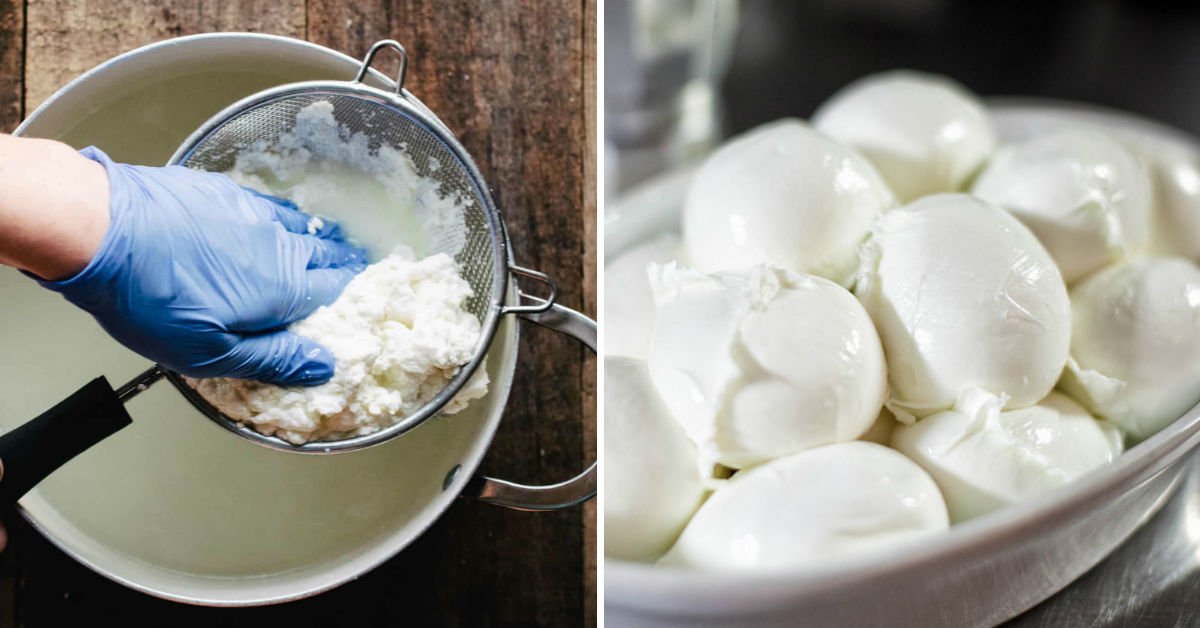 Everyone loves pizza, and real Italian pizza is made with fresh soft mozzarella cheese. However, we do not always have the opportunity to buy a one-day fresh cheese, which is considered the most delicious. So why not cook mozzarella with a recipe of Italian cheesemakers at your home? Today Cook It would like to share with you this homemade mozzarella recipe.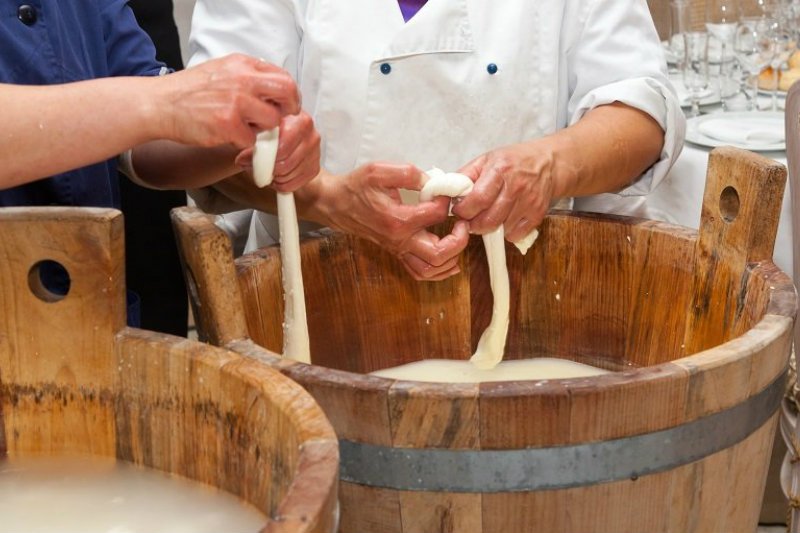 © DepositPhotos
It will take only an hour and a half of your time, and some milk, citric acid, and a milk-clotting enzyme that is affordable.
Homemade Mozzarella
Ingredients:
12 ¾ cups (3 l) milk
1 teaspoon citric acid
milk-clotting enzyme
Ingredients for Brine № 1:
6 ¼ cup (1 ½ l) water

1 ½ tablespoons salt
Ingredients for Brine № 2:
4 ¼ cup (1 l) water
1 tablespoon salt
1 teaspoon citric acid
¾ teaspoon (4 ml) calcium chloride solution
Ingredients for Brine № 3:
4 ¼ cup (1 l) water

1 ½ tablespoons salt
¾ teaspoon (4 ml) calcium chloride solution
You Are Going to Need:
a food thermometer
pots
a cheesecloth
several containers
Preparation:
Dilute a teaspoon of citric acid in a glass of water. Add diluted citric acid to milk. Stir.
Pour milk into a heavy-bottomed pan and heat over low heat to 90 °F (32 °C).

Dissolve an enzyme in a shot glass of water. Leave it for 10 minutes, then pour it into the milk after it reached 90 °F (32 °C).
Turn off the heat and leave it, a clot should form within 10 minutes.

After 10 minutes, cut the clot lengthwise and crosswise and leave it on the heat for 10 minutes.
After another 10 minutes, cut the clot diagonally, change the heat to a minimum and begin to stir the grains. Bring the temperature to 110 °F (42 °C). This is going to take about 15 minutes. Stir constantly so that the grains don't stick together.

After it reaches the temperature, turn off the heat and let the grain set a little.
Next, put a colander in the pan, put a cheesecloth in it. Using a cup, pour the mixture into the colander. A layer of cheese should stay in the colander. Let the liquid drain and proceed to pull.

Heat the brine № 1 until bubbles form. Cut the cheese into strips 1 ½ in (4 cm) thick. Take 2–3 strips and place them in the heated brine. The cheese will begin to soften a little. To get the desired structure, stretch and fold a lump of cheese about 10 times.
Connect the thumb and index finger into a circle and form balls by pushing the cheese through it. Roll each ball a bit and place it in the cooled brine № 2. Leave the balls in the cooled brine for 30 minutes.© DepositPhotos

Transfer cheese to brine № 3. Soak for 3 hours in the refrigerator.
Homemade mozzarella is ready. Enjoy your meal!© DepositPhotos
Making cheese at home turned out to be not that difficult. However, the main thing is to use only homemade milk. With a store-bought one, you'll only waste your time.