The Secret To Perfect Homemade Tamales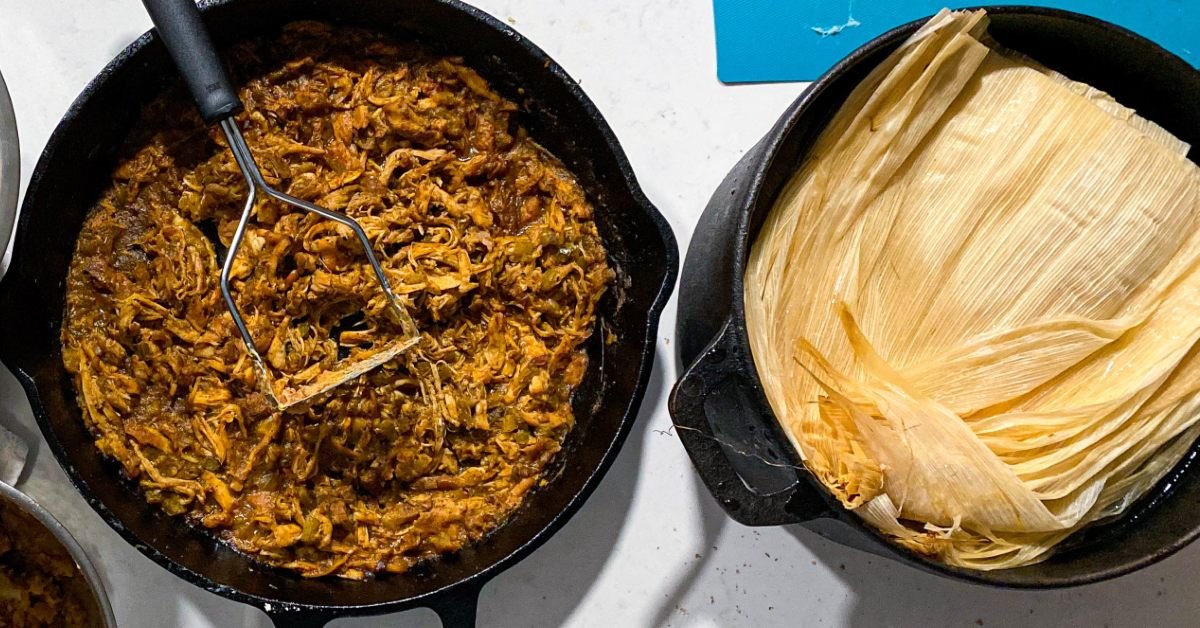 Tamales can have a variety of fillings from the most affordable ones to the most expensive ones. They also freeze really well. All of this makes homemade tamales a perfect food.
But if you never made tamales at home, the cooking process may seem a little daunting. Nevertheless, they are much easier to make than you probably think. Read on to find out how to achieve the best result.
The Secret To Perfect Homemade Tamales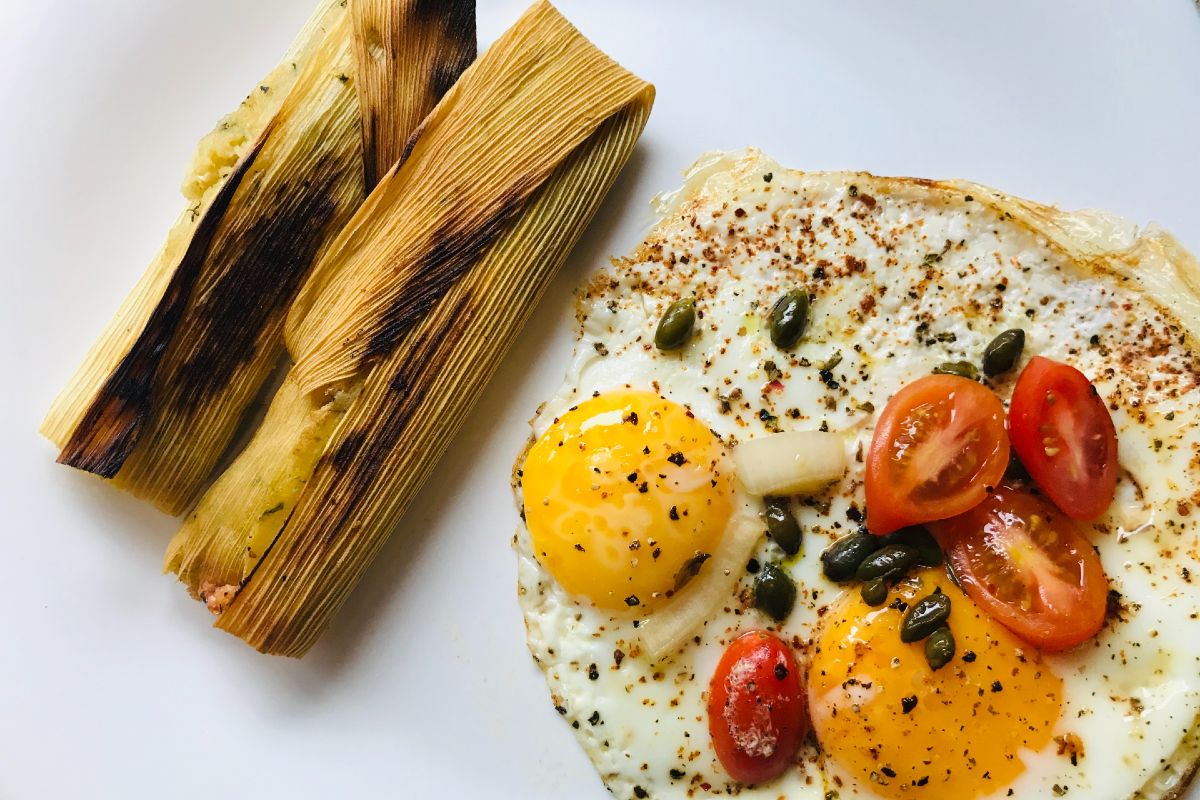 Shop for Husks and Tamale Flour
It is best to go to your local Mexican market to buy dried corn husks and masa harina tamale flour.
Soak the Husks
To soften the husks soak them in hot water for at least a couple of hours. For example, start soaking them in the late morning if you need to make the dish in the afternoon.
Make the Masa Base
Mix 9 oz of hot water with 1 ¾ level cups of masa harina. Set aside for half an hour.
Prep the Tamale Batter
Here are the instructions for about a dozen tamales:
Beat 5 oz of lard with ½ tsp salt and ¾ tsp baking powder until light.
Continue to beat while adding the masa in 3 to 4 additions.

Continue to beat and slowly add ¾ cup of chicken broth.
Place the batter in the fridge for an hour, then beat it again.
Build the Tamales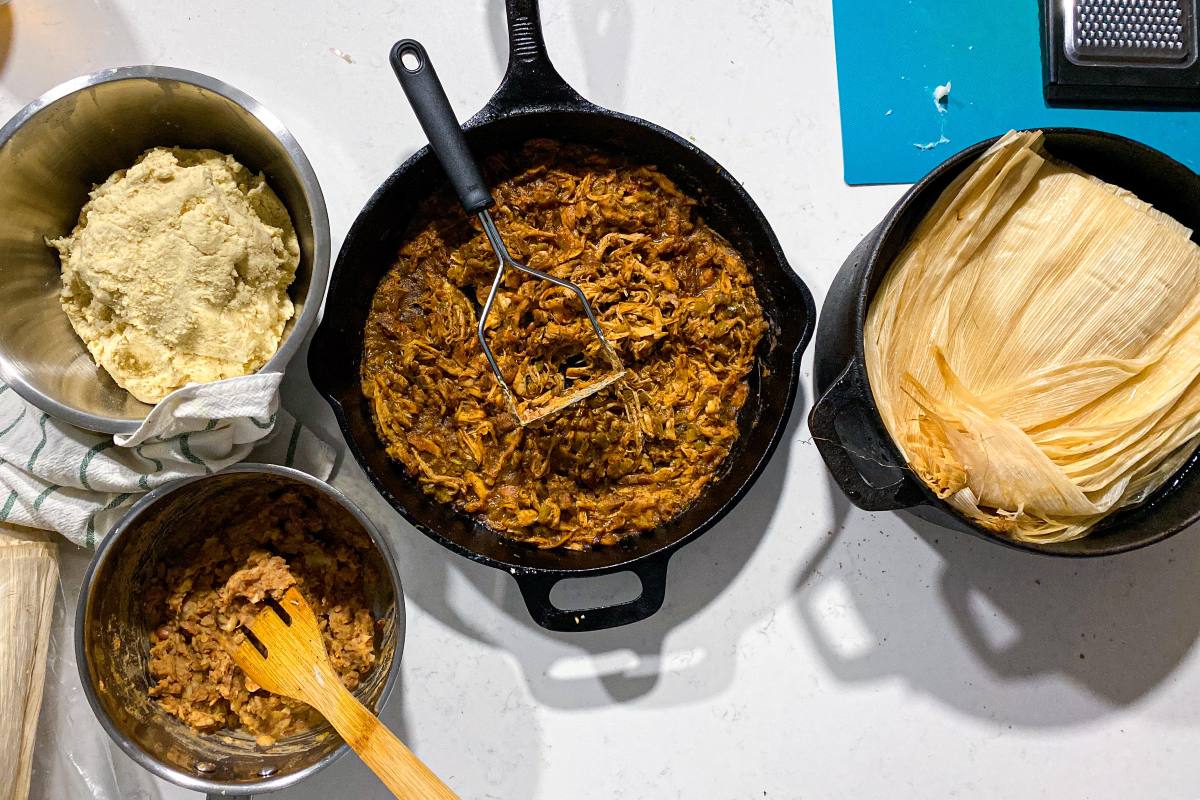 The fillings depend only on your imagination.
Use about 1 ½ to 2 tbsp of filling per tamale.

First, take a couple of the husks out of the water, pat them dry, pull them into half-inch wide strips. You'll use them to tie the tamales up.
Lay 12 husks out with the tapered end towards you.

Place about ¼ cup of the masa in the middle of each husk, and spread it leaving a half-inch border on the sides, a couple inches on the bottom, and a half-inch on the top.
Place the filling down the middle of the batter, leaving a half-inch at the top and bottom.

Bring the two sides together to make a tube.
Fold up the tapered end and lightly tie the husk strip around it.
Steam the Tamales
Line the bottom of the steamer with leftover corn husks. Place the tamales in the steamer with the open end up. Put the lid on. Steam for about 1 hour.
The Freezing Option
Let the cooked tamales cool completely in the fridge. Transfer them to zipper bags. Microwave the frozen tamales for a minute or two, or thaw overnight in the fridge and re-steam.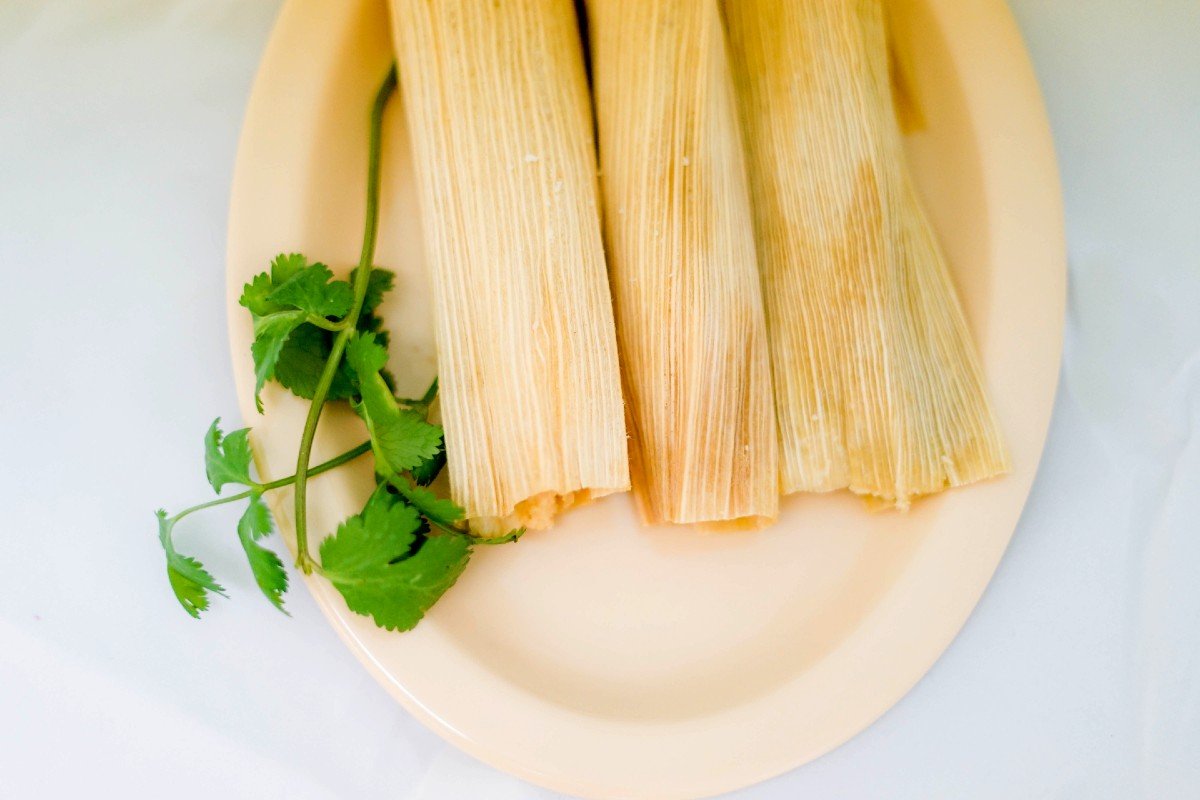 Now you know the secret to perfect homemade tamales. What is your favorite Mexican dish? Let us know in the comments section!