How To Grate Garlic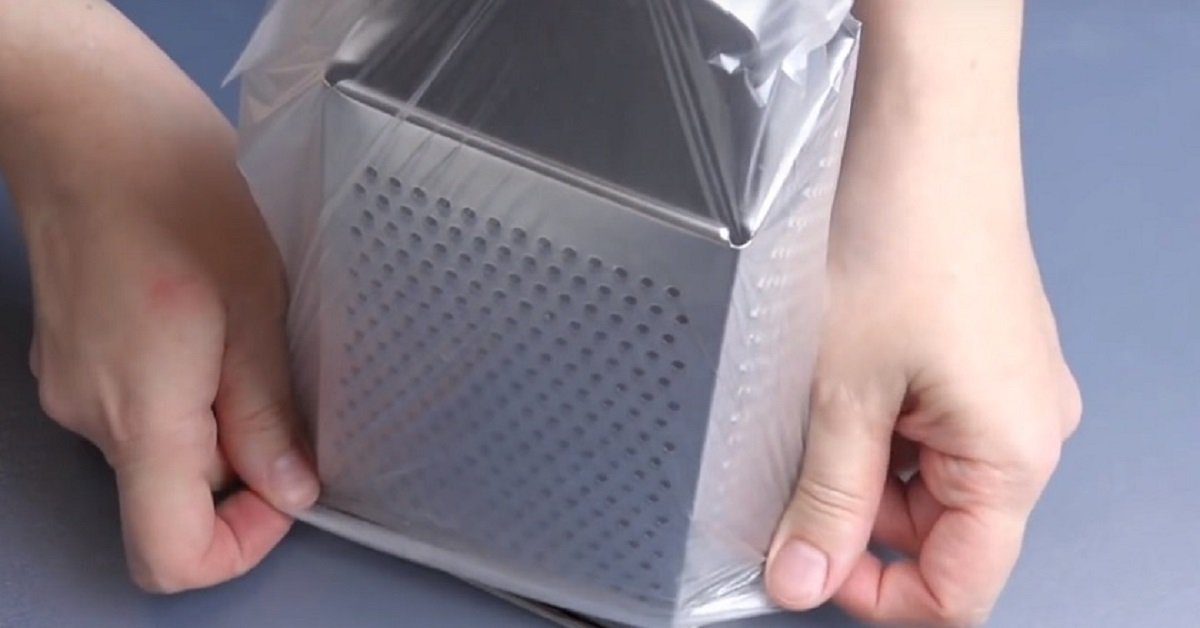 Experienced cooks can't live without fragrant garlic. It adds extra spice to meat courses, appetizers, sauces and side dishes. Even just by being in a frying pan, this product saturates the oil with its magnificent aroma. Today we are going to tell you how to grate garlic without a garlic press.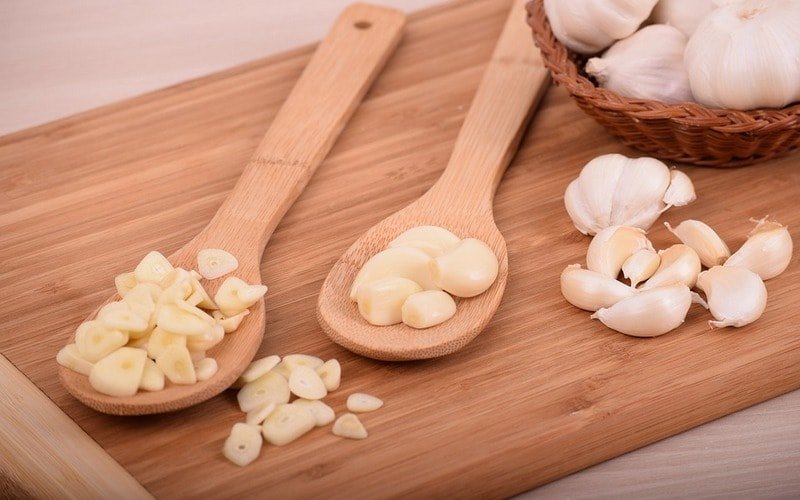 We already wrote an article on how to cook garlic in order to get the most out of it. Professional chefs know that for better "fluffiness", due to which the product releases its aromas and juices, it is better to grate it on a fine grater.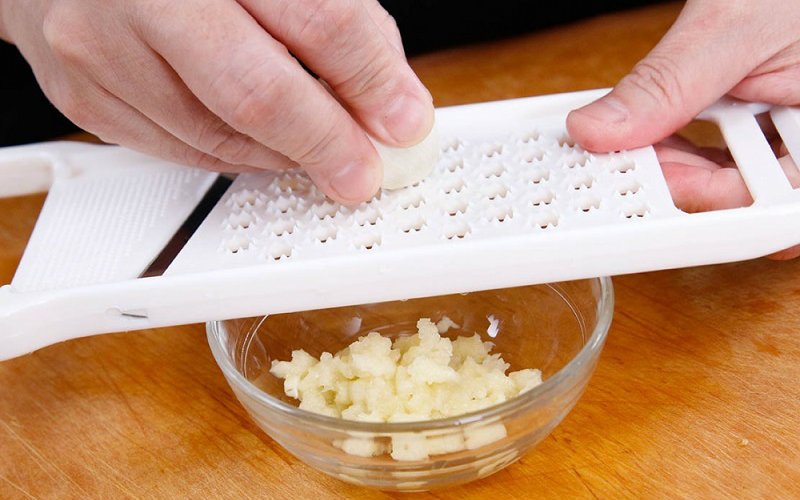 But the thing is the process is rather complicated, especially if you have long nails, and also taking all the grated garlic out is not a simple task to do. To extract all the crushed garlic from the grater without any loss, you can use an interesting life hack: wrap the grater with cling film or cover with a plastic bag.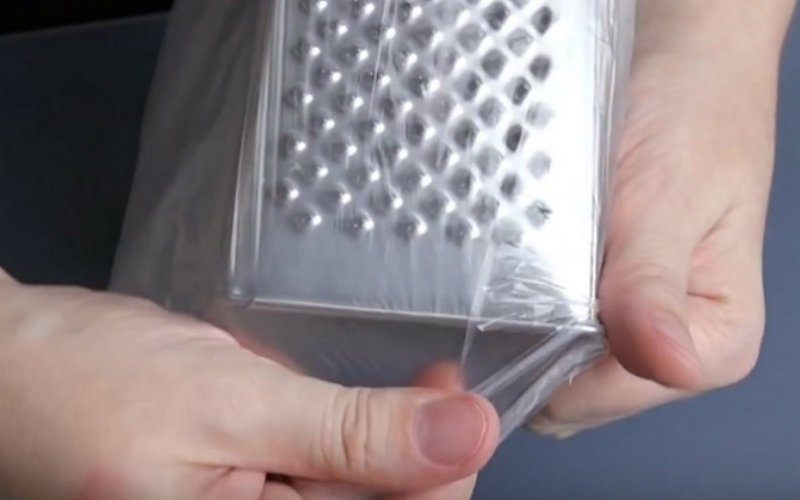 This way you protect the manicure from scratches, get the whole grated garlic and save time on washing the grater.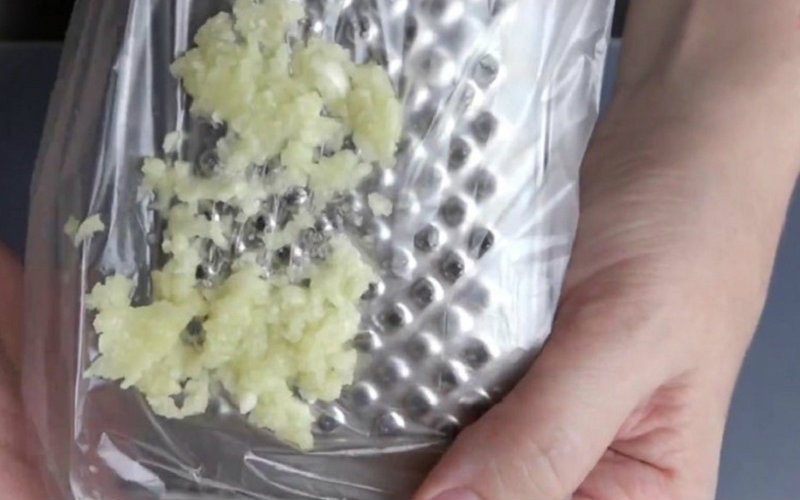 How to Peel Garlic Quickly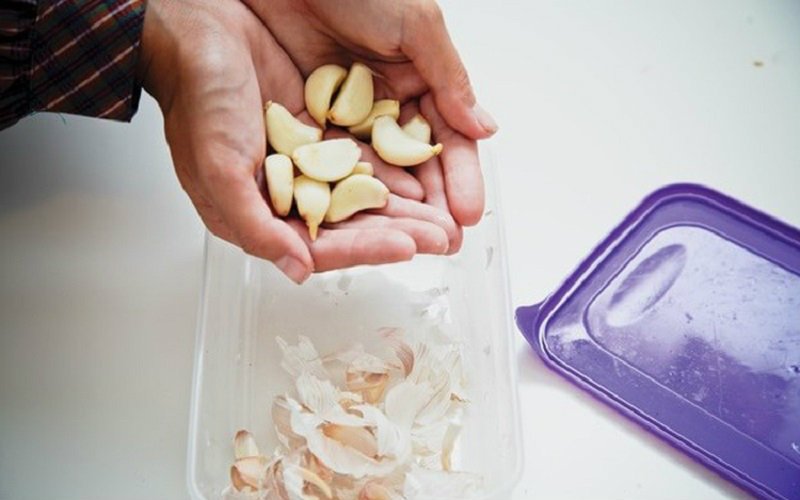 Cut the hard base of the garlic head, then divide it into cloves and place in a saucepan. Cover the pan with a lid and shake thoroughly for 30–60 seconds. Ta-da! Now you can cook your favorite meals without being distracted by the time-consuming process of cleaning garlic.
How To Get Rid Of The Garlic Smell
Very often, the essential oils contained in garlic are absorbed into the skin of the hands, leaving a long-lasting odor. It turns out you can prevent it. Before starting to grind food, rub a stainless steel object in your hands under a stream of cold water.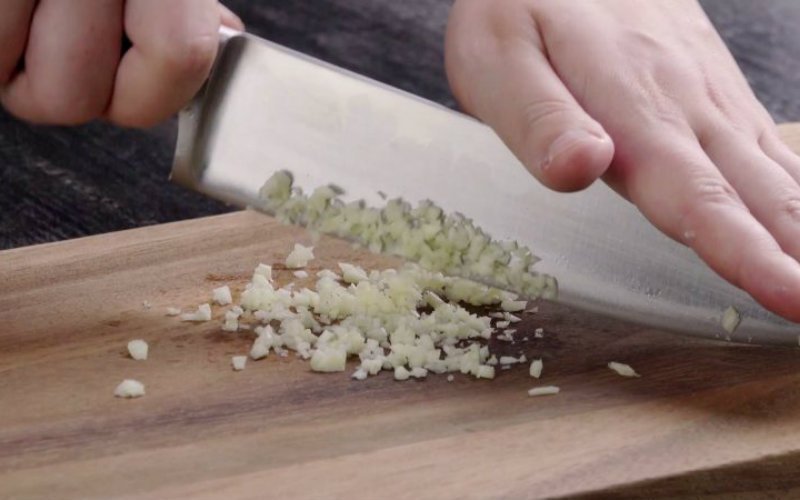 You can also use the old school approach: wash your hands with laundry soap and rinse them with hot water.
Did you know such life hacks? See what other culinary tricks will help you ease the process of preparing your favorite meals!