How to Make Frozen Yogurt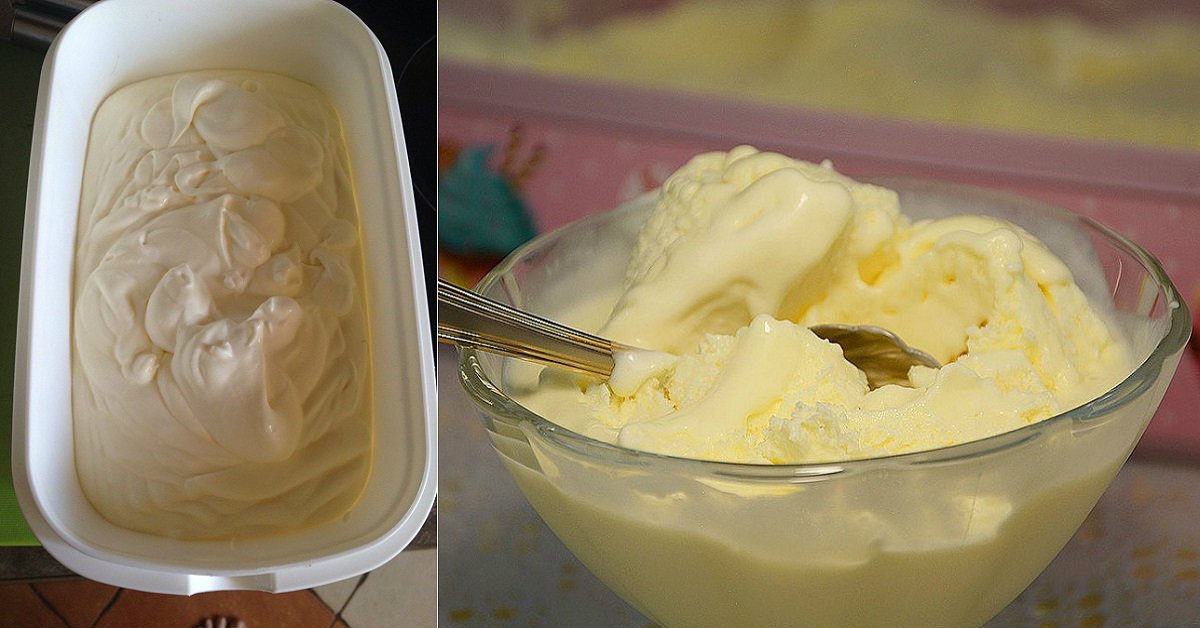 Sometimes a scoop of vanilla ice-cream is better than any box of chocolates. It is difficult to find a person who would not like ice cream, especially in summer, especially some high-quality one. But where should we look for this good ice cream? There is no doubt that the ones sold prepacked in stores have a bunch of additives in them. You just need to look at the ingredients. Then maybe it's time to find out how to make frozen yogurt?
Earlier we told how to make homemade ice cream in chocolate glaze. This time we went even further in the knowledge of cold desserts! We can't wait to share the preparation of frozen yogurt with you.
Making Frozen Yogurt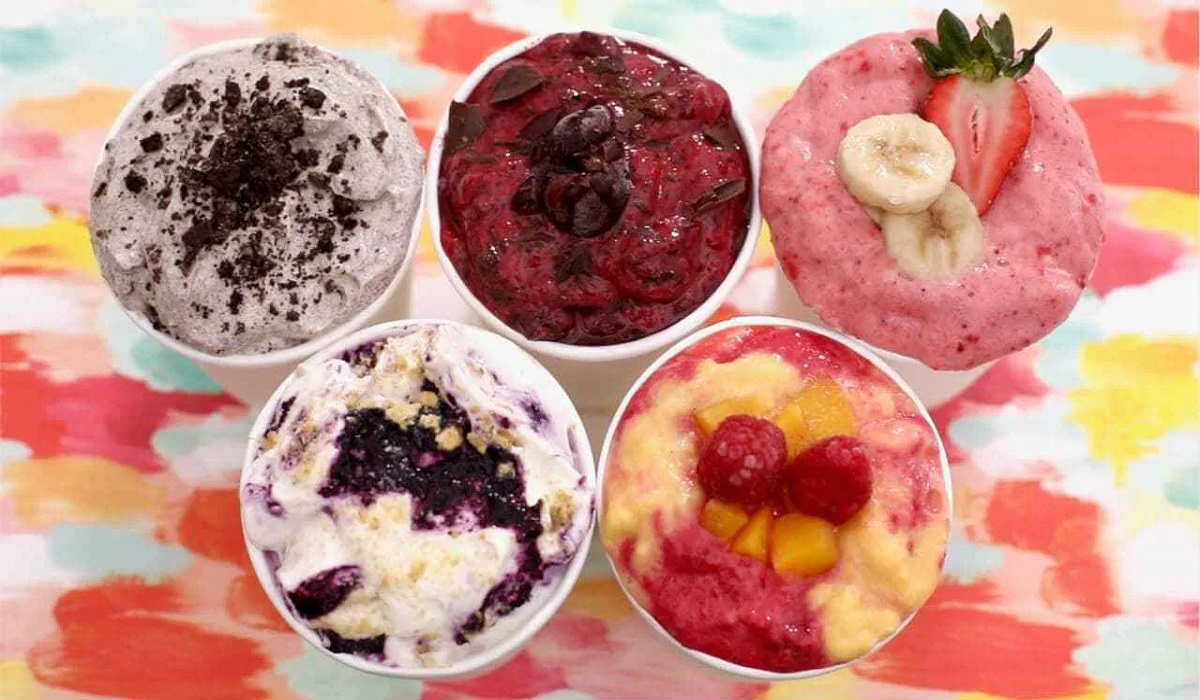 Let's figure out what is the difference between an ice cream and a frozen yogurt. First, the composition: there are more calcium, probiotics, protein and other healthy components in yogurt. Secondly, it is much lower in calories. You can eat such a dessert even on a strict diet for weight loss.
Ingredient availability is also important. Yogurt is cheaper both to buy and make. And it's easier to find than heavy cream. Just as with an ice cream recipe, you will need very few ingredients. We also offer 5 different flavors.
Frozen Yogurt Recipe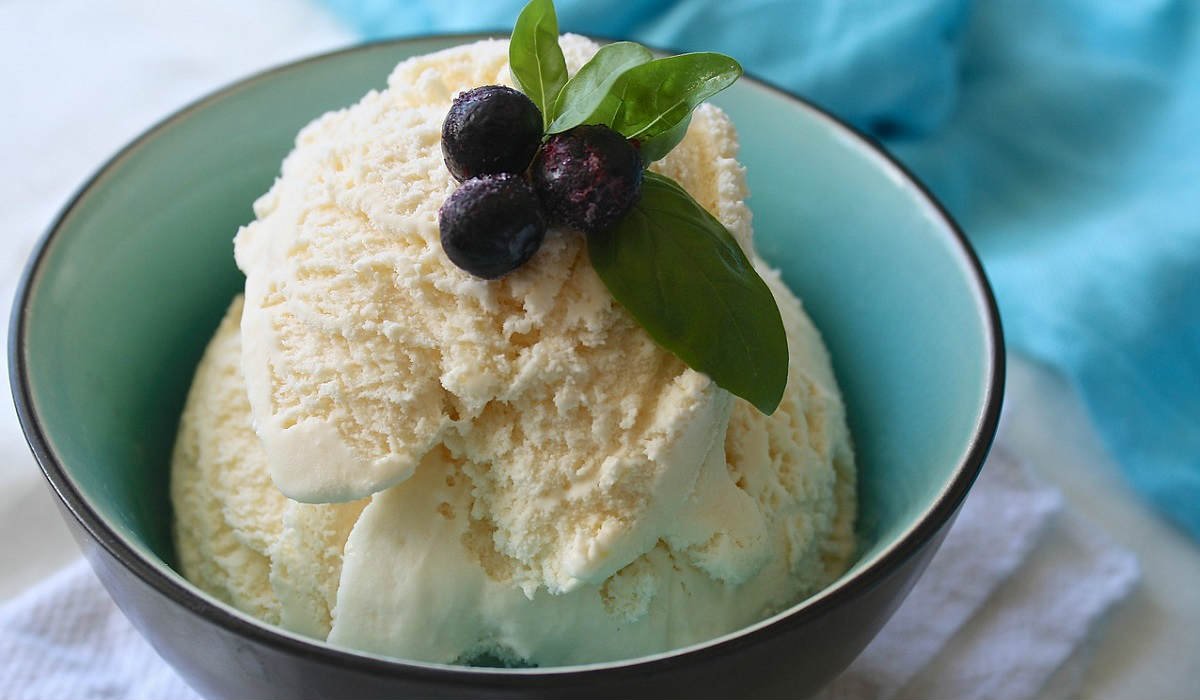 For 1 serving of froyo, you just need to beat the yogurt with honey and put the mixture in the freezer. For a serving of yogurt without additives you will need:
⅔ cup (

150 g) of plain yogurt
2 tbsp honey
3 tbsp lemon juice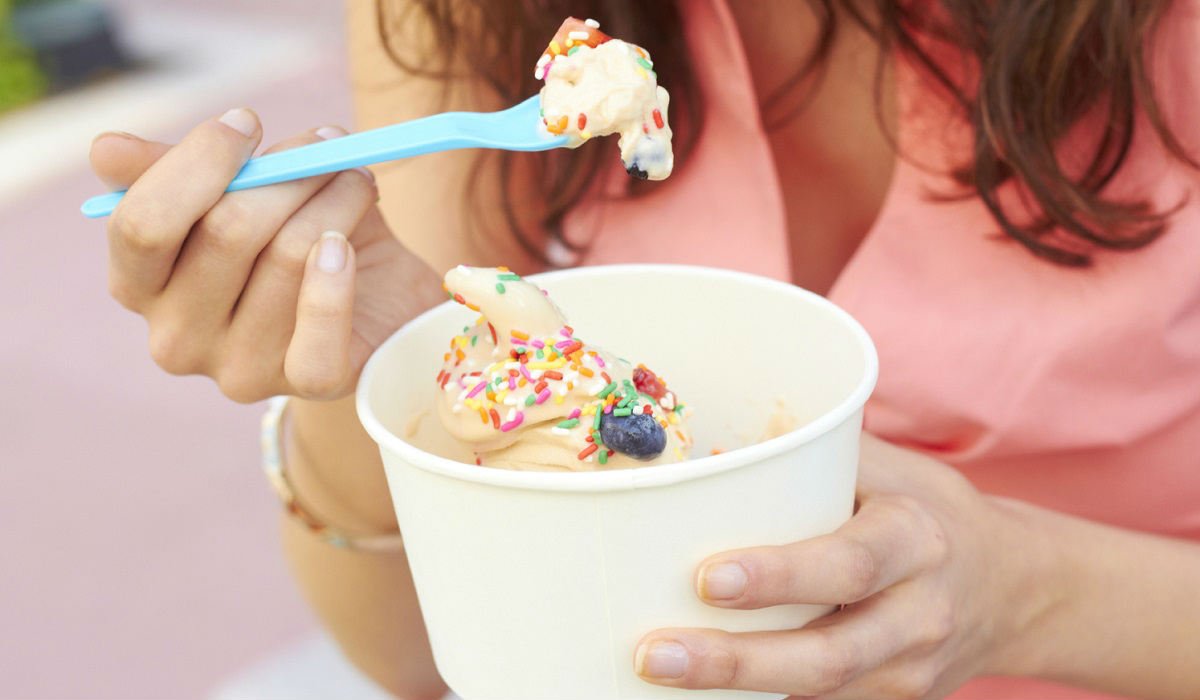 Strawberry Frozen Yogurt
Take strawberries and yogurt in a 1:1 ratio (about 2 ½ oz (70 g) of each ingredient). Strawberries must be frozen. Beat it with yogurt, honey (1 heaped tbsp) and lemon juice (1 ½ tbsp) until creamy. Done! Now put the yogurt in the freezer in a mold and freeze it (at least 6 hours, and preferably all night).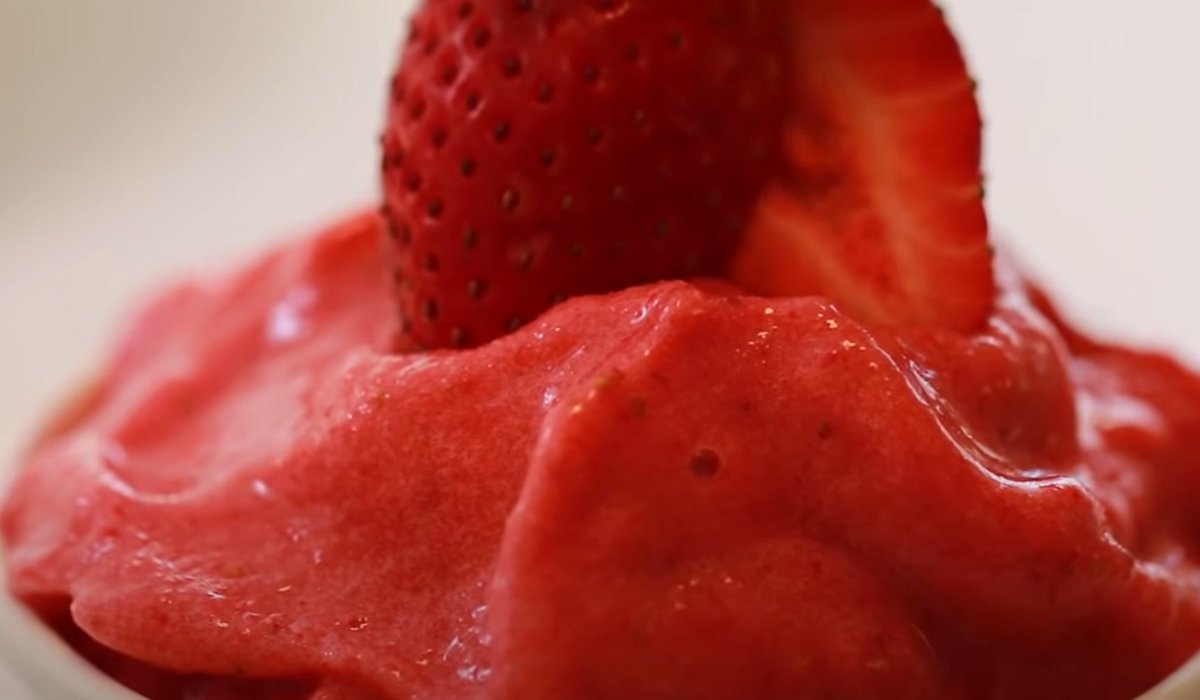 Tropical Flavored Frozen Yogurt
The combination of pineapple and coconut will wow exotic fans. Take an equal ratio of yogurt and frozen slices of pineapple (2 ½ oz (70 g) of each ingredient) and beat with honey (1 tbsp) and lemon juice (1 tsp). Pineapple has enough acidity, so you need to be careful.
Then add shredded coconut to taste. By the way, you can brown it a little before adding it. The cold dessert is ready!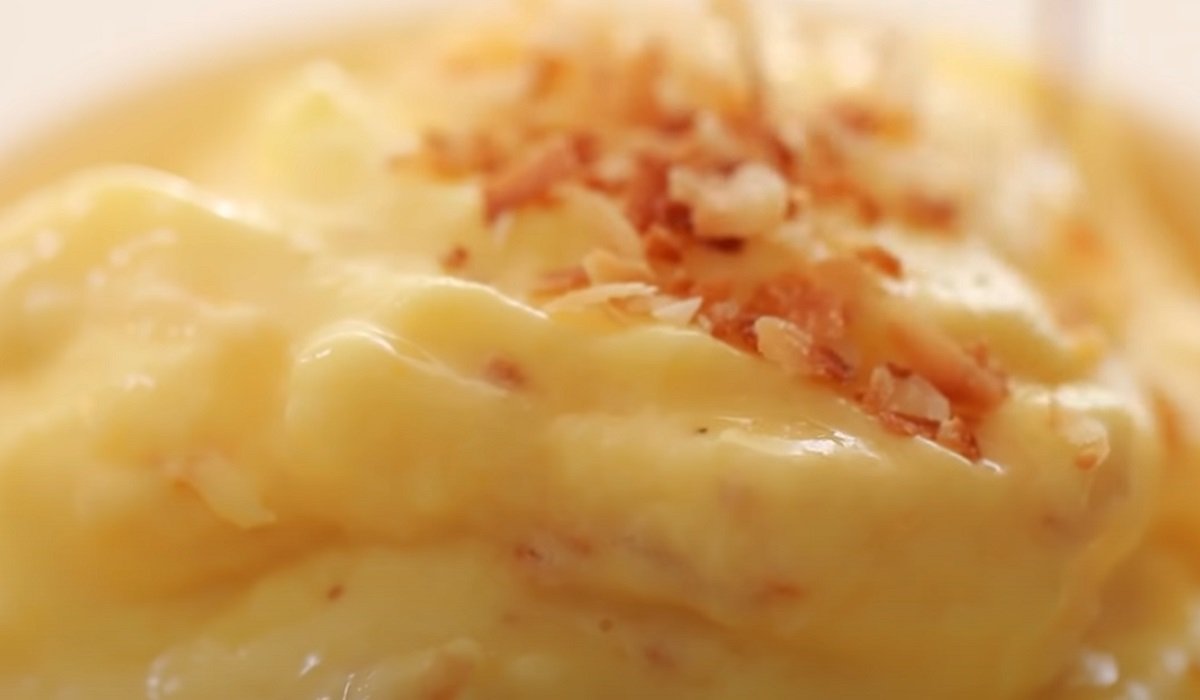 Chocolate Banana Frozen Yogurt
Take 3 ½ oz (100 g) of frozen banana slices, add to them 2 ½ oz (70 g) of yogurt, 1 tbsp of cocoa powder, 1 tbsp of honey and beat in a blender until the consistency of chocolate mousse. Adding a drop of vanilla extract will make the dessert even softer and more fragrant.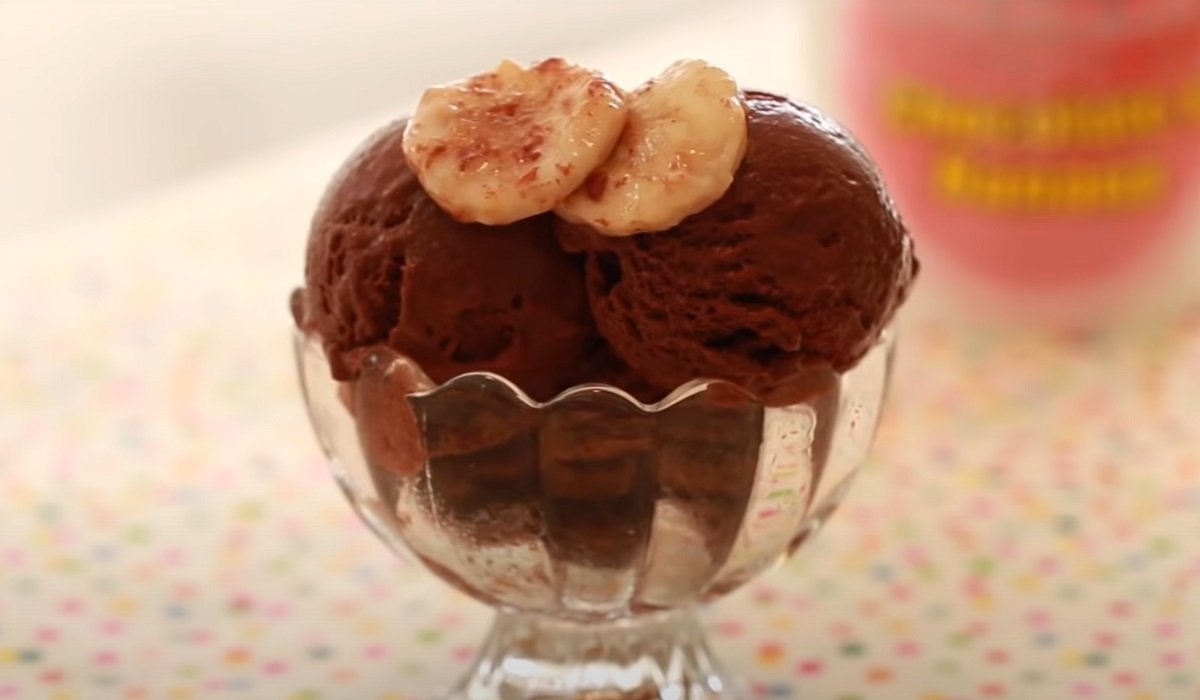 Mango and Lime Frozen Yogurt
If you are lucky enough to find ripe mango, you can enhance its taste by adding it to homemade ice cream. Take 3 ½ oz (100 g) of frozen mango pulp, 2 ½ oz (70 g) of yogurt, 2 tbsp honey and 1 ½ tbsp lime juice (or lemon). Beat everything in a blender and add a little zest to the finished dessert.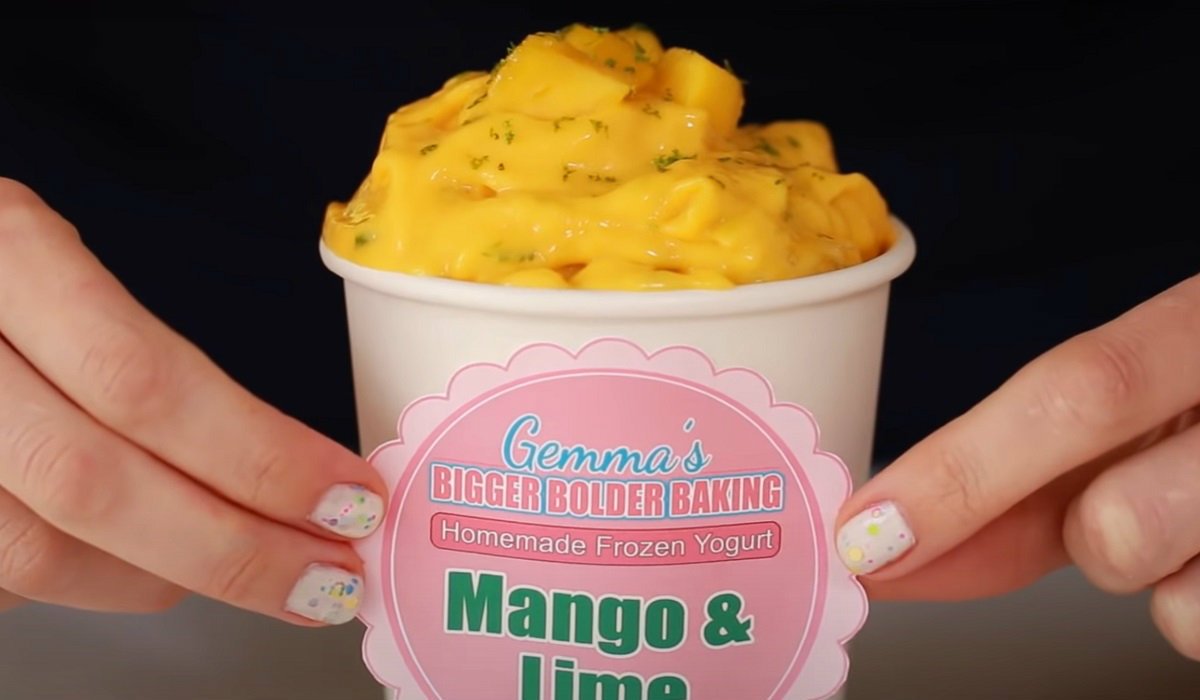 Cream Cheese Frozen Yogurt
No fruit! Therefore, you will need more yogurt. Take 5 ¼ oz (150 g) of yogurt, mix with 2 ½ oz (70 g) of cream cheese, add 1 tbsp of honey and 1 tsp of vanilla extract. Beat for a couple of minutes, after that you can freeze the yogurt. By the way, candy sprinkles will perfectly complement it.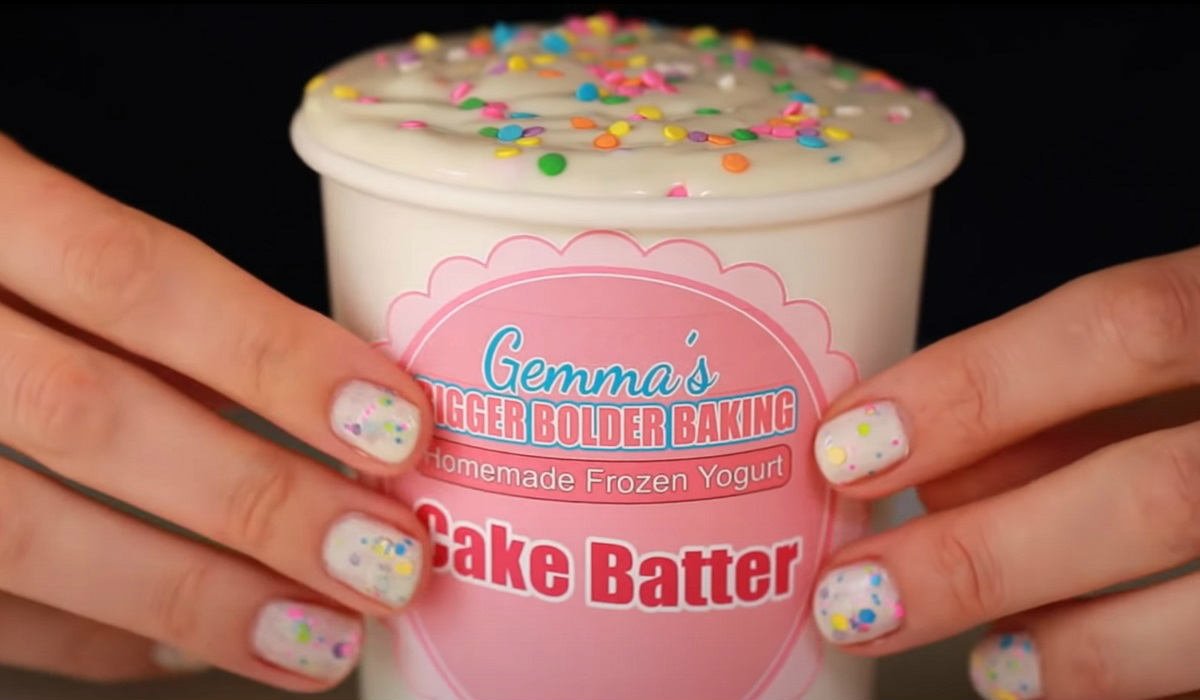 You need honey not only for sweetness. The liquid sweetener prevents the crystallization. Thus, the dessert is soft and smooth, just like the one from an ice cream maker. In addition, desserts with honey are truly dietary. We recommend trying each of these five flavors without worrying about the waistline.