Ingredients
Condensed Milk

– 10 fl oz (300 ml)

Cream

At least 25% fat

– 10 fl oz (300 ml)

Milk Chocolate

– 3 oz (85 g)
Recipe
What is the best dessert in the world? The first thing that comes to mind is homemade ice cream. Sweet and refreshing, this treat is a favorite for both children and adults. Even hardcore healthy diet followers cannot deny themselves a delicious Eskimo now and then.
Knowing about preservatives, dyes, flavors, and other chemicals present in store-bought desserts, we decided to find a simple recipe for ice cream with only three ingredients. You do need a positively magical recipe to achieve the perfect creamy texture without an ice cream maker! Today, we will tell you how to make homemade ice cream in a chocolate glaze to please your children and enjoy yourself. You will need some disposable paper cups and wooden or plastic sticks. No ice cream maker — the speed of the cooking process and the minimum set of ingredients will pleasantly surprise you!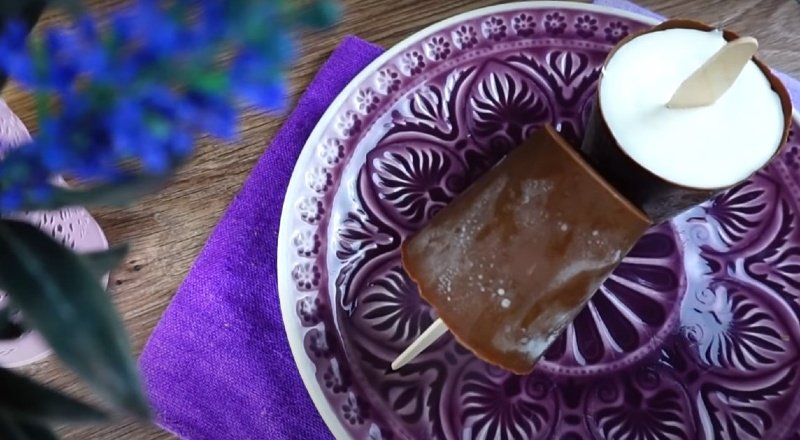 Now you know how to make homemade ice cream from common ingredients! By the way, it is not necessary to add chocolate glaze — you can freeze the mixture of cream and condensed milk, and then serve the dessert with fruits, berries, and syrups. Ice cream turns out to be surprisingly delicate and creamy, and it seduces from the first bite. If you liked the recipe, share the secret of making the perfect treat with your friends.