Juicy Meatballs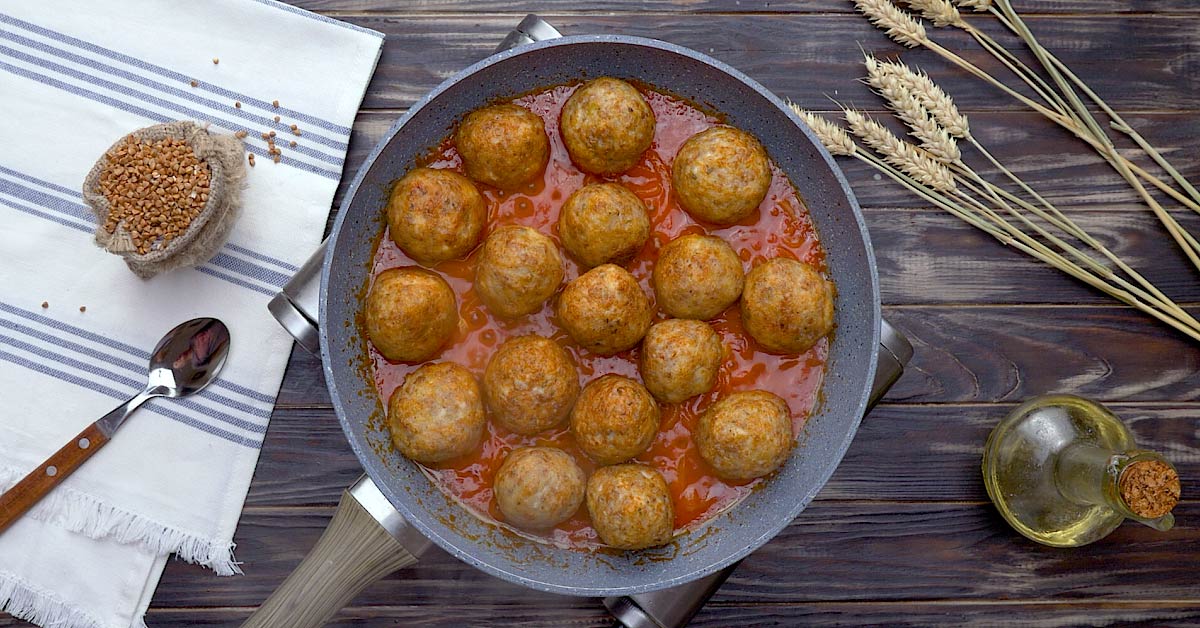 Juicy, browned, aromatic and most importantly soft — this is what an ideal homemade meatballs look like. A versatile meal that any side dish is suitable for should be in the collection of every cook, even a bachelor! The question is how to cook meatballs that turn out as tender as possible. In order to do this, Cook It has a couple of special tricks and two well-tried recipes.
Firstly, choosing chicken as a ground meat will make the recipe easier to handle. Secondly, to make the dish as juicy as possible, you need to add something to it that keeps moisture. For example, groat or the soft part of bread. You can check this method on our buckwheat meatballs or russian Pozharsky cutlets.
Buckwheat Chicken Meatballs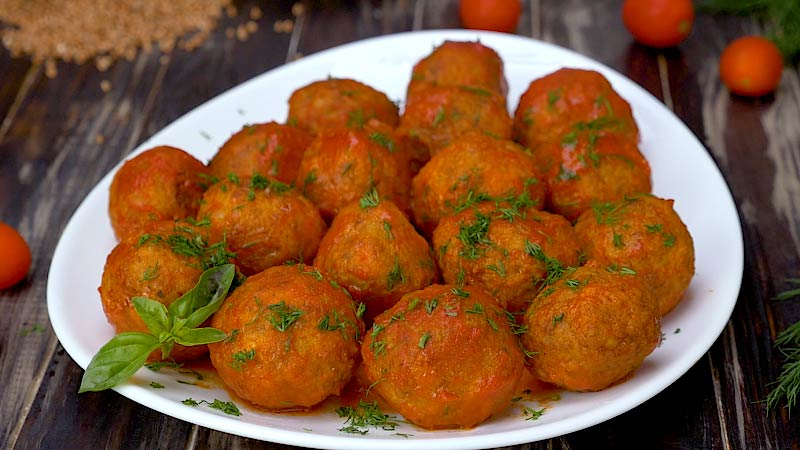 Ingredients:
1 lb (500 g) chicken
5 ¼ oz (150 g) buckwheat
2 eggs
2 onions
3 tbsp tomato sauce
1 tsp herbes de Provence
1 tbsp semolina
salt to taste
pepper to taste
wheat flour to taste
vegetable oil to taste
Preparation:
Boil buckwheat until cooked. In the meantime, process chicken with a meat grinder along with one onion. Add salt, pepper, herbes de Provence, two eggs and mix the ground meat. Pour cooked buckwheat and semolina to it and mix again. Roll the prepared meat into balls and deep-fry as shown in the video.
All that's left to do is to cook tomato sauce with onions. Slice an onion and fry in vegetable oil. Add tomato sauce, wait for the boiling point and put the meatballs in it. Stew under the lid for 5 minutes on one side and for 5 minutes on the other. Serve garnished with herbs.
Russian Pozharsky Cutlets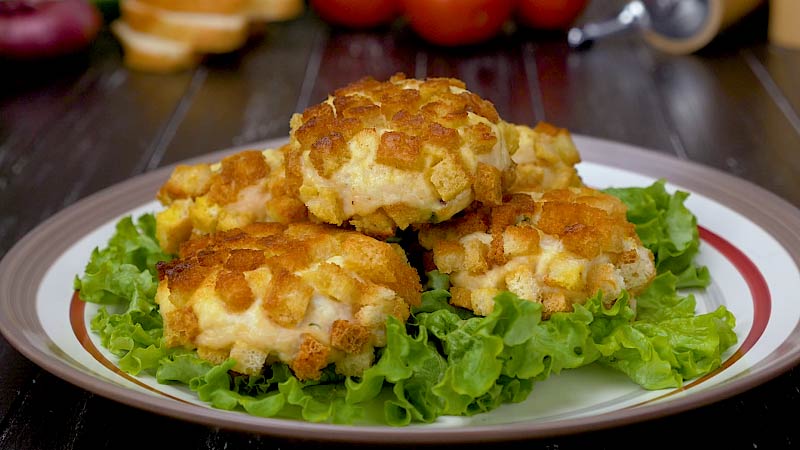 Ingredients:
1 lb (500 g) chicken
4 ¼ oz (120 g) white bread
⅔ cup (160 ml) cream
1 tbsp sour cream
1 egg
6 ⅓ tsp butter
½ tbsp salt
greens, wheat flour, bread crumbs (or small croutons) to taste
Preparation:
Crush the soft part of bread and soak it in cream for a couple of minutes. Process fillet with a meat grinder and add to the bread, which you need to previously crush as shown in the video. Mix the ingredients and process again to get smooth ground meat. Mix it with 3 teaspoons of softened butter, salt and herbs and leave in the refrigerator for 30 minutes.

Beat the egg with sour cream. Form chicken cutlets with your hands, dredge them first in flour, then in egg wash, and finally in bread crumbs so that as much food as possible sticks. Fry the cutlets in butter on both sides. The meal is ready!
Semolina, rice and even chickpeas will help keep moisture in meatballs, creating more delicate taste and velvety texture. Juicy chicken meatballs are good as they are with a minimal amount of spices, but they will become even better if served with spicy sauce. Fresh vegetables, pickles and baked potatoes are the best match for a ground chicken dish. Try it, see for yourself, and enjoy your meal!