How to Make the Perfect Oatmeal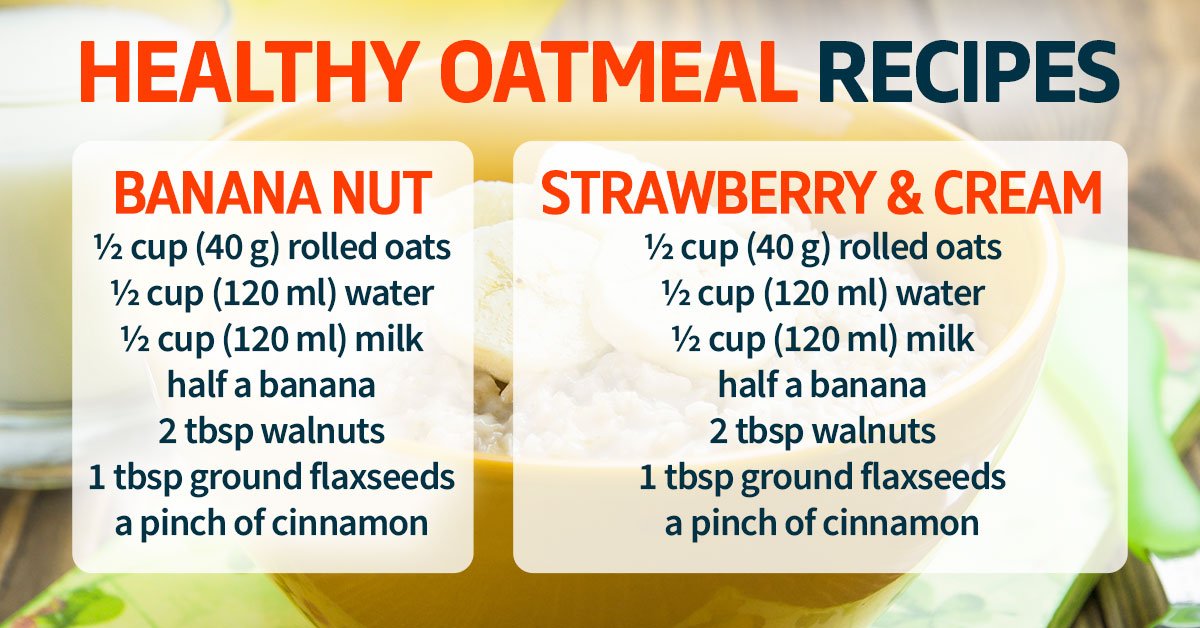 Out of breakfast ideas? This can't be true, if you know how to cook your oats the right way. And with our today's article you'll be able to make the perfect oatmeal every time.
We love oatmeal so much! It's a great breakfast option that gives you energy for the whole day. Besides, you can customize it with different toppings and flavors to make the dish fun. In this article you will find 4 different flavor combinations that you can use for your breakfast oatmeal. All the recipes are vegan and sugar-free, but so delicious!
Here are some useful tips to remember, before you start cooking your oatmeal:
Use old fashioned rolled oats for your breakfast. They make the best consistency.

Add a pinch of salt to your oatmeal, it enhances the flavor and makes your breakfast less bland.
Don't forget about the oat to liquid ratio. Stick to the suggested ratio (1:2), you can always make it thicker by adding toppings afterwards, or thinner by adding some liquid.
How to Make the Perfect Oatmeal
Ingredients:
½ cup (40 g) oats
1 cup (240 ml) water or milk of choice (or both)

a pinch of salt
Microwave Preparation:
Combine the ingredients in a bowl.
Place it in the microwave.
Cook for 2 minutes on high.
Stovetop Preparation:
Bring the liquid to a boil in a saucepan.
Reduce the heat to low. Pour in the oats.

Cook the oats for about 5 minutes or until they absorb all the liquid
Now that you know how to make the perfect bowl of warm and creamy oatmeal, it's time to customize your breakfast.
Healthy Oatmeal Recipes
Caramel Cashew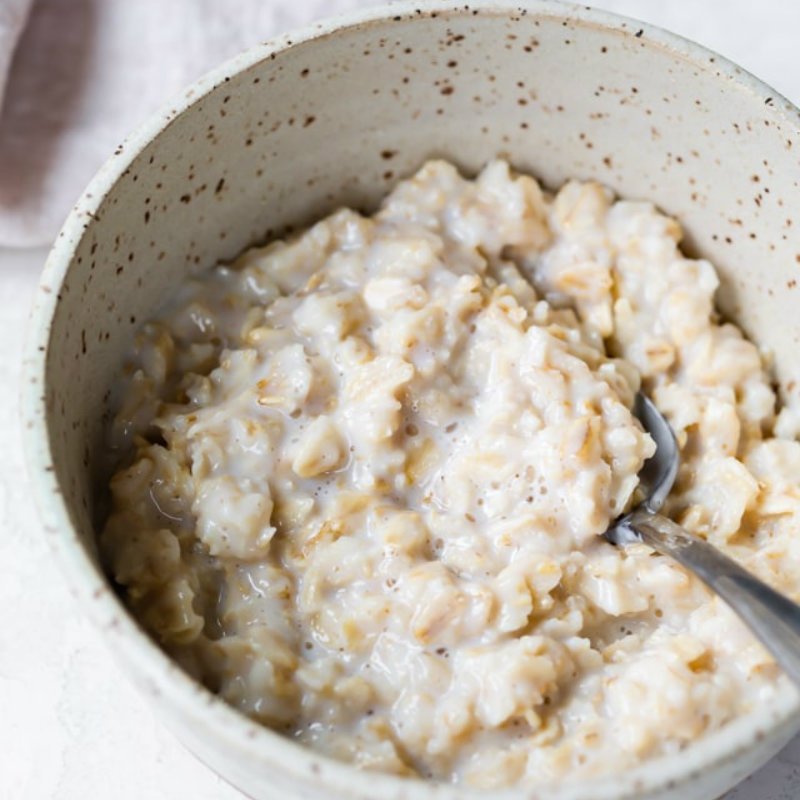 1 tsp maple syrup
2 tbsp cashews chopped
1 tbsp chopped dates
Strawberry & Cream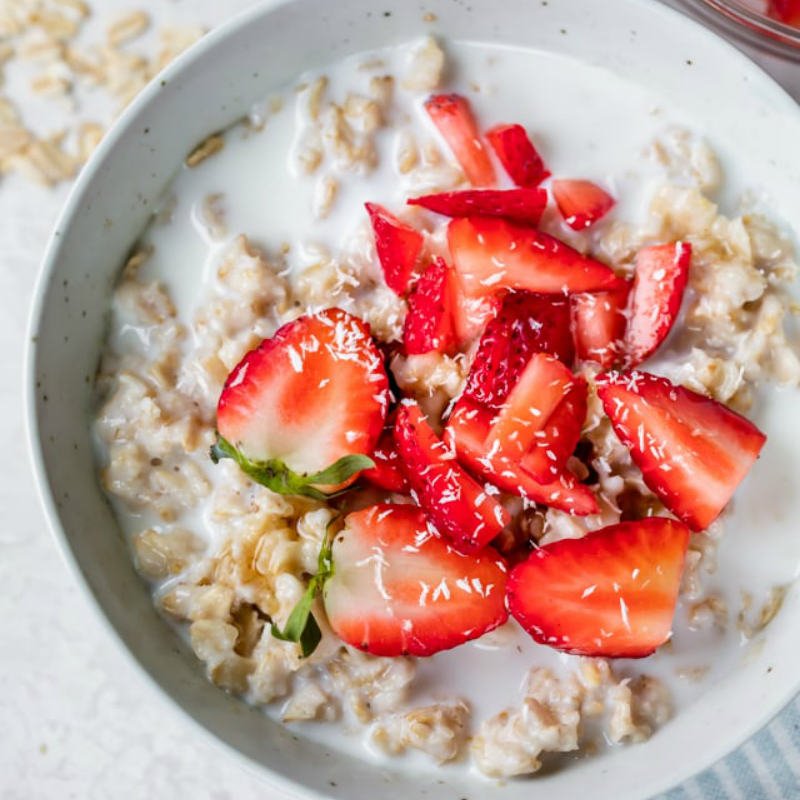 4 sliced strawberries
1 tbsp coconut cream
2 tsp maple syrup
vanilla extract to taste
Banana Nut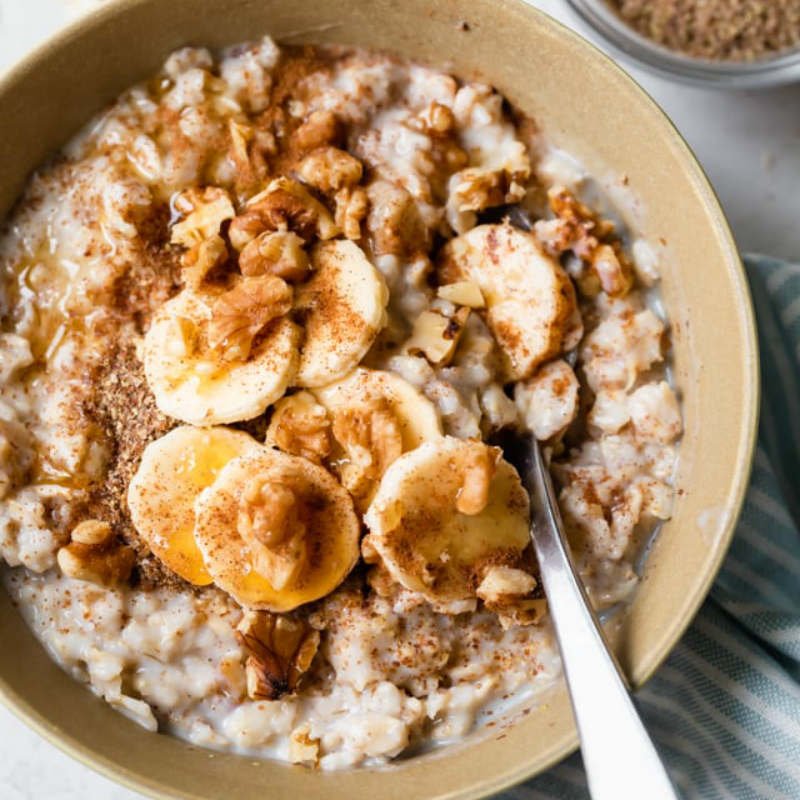 ½ banana
2 tbsp walnuts
1 tbsp ground flaxseeds
a pinch of cinnamon
Chocolate Peanut Butter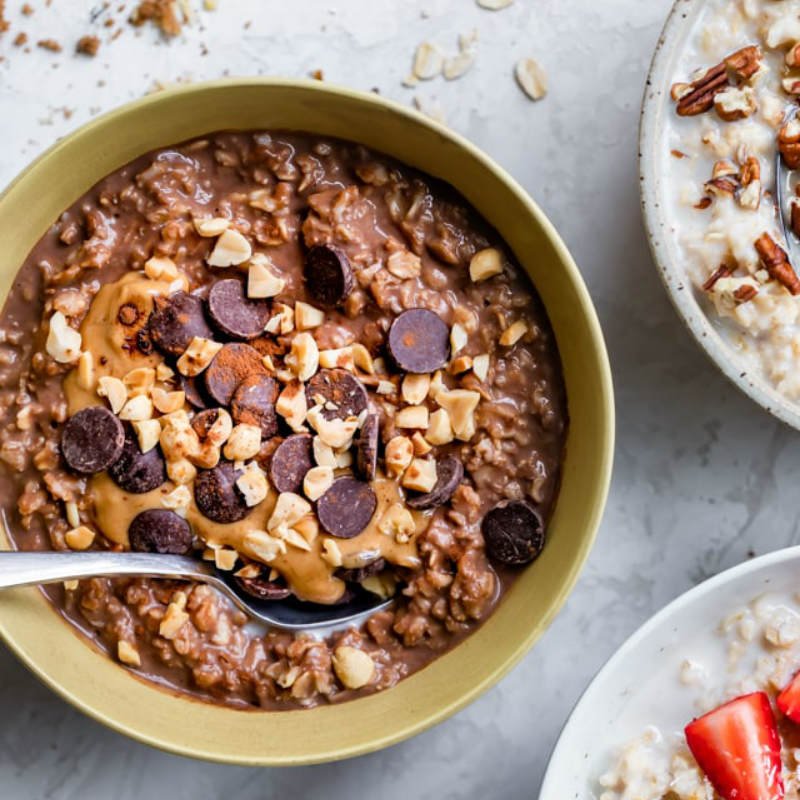 2 tsp cocoa powder
1 tbsp peanut butter
2 tsp chocolate chips
1 tsp roasted peanuts
Now you know how to make the perfect oatmeal and what to add to it to make it even more delicious. Good luck with your cooking and bon appetit!