How to Make White Clothes White Again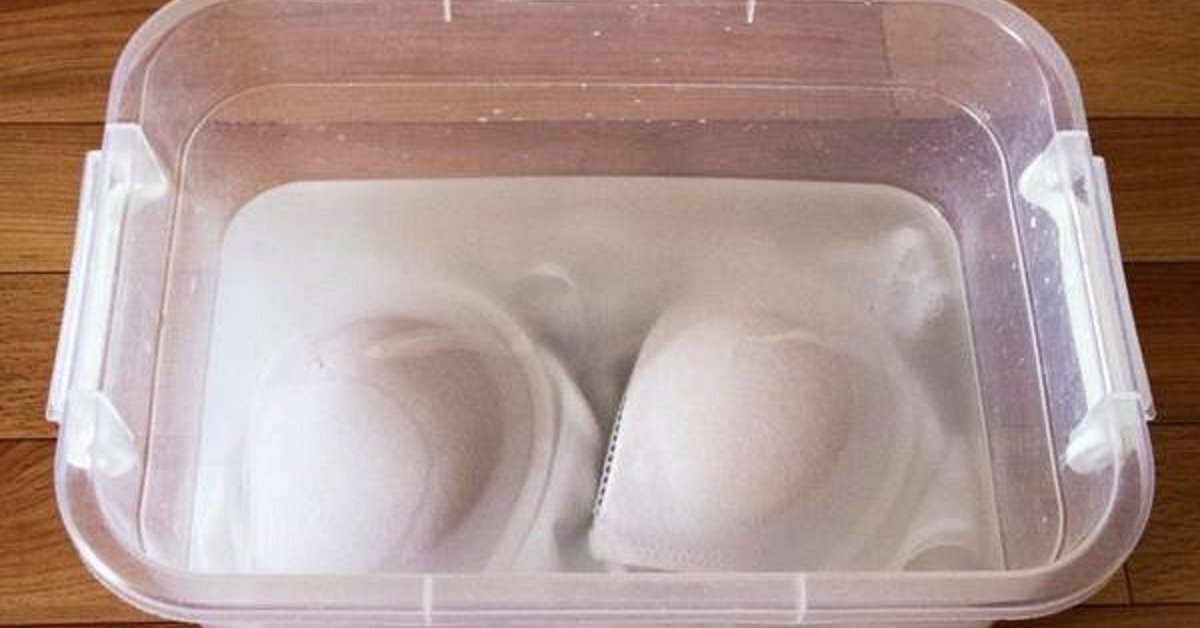 Almost every woman has something white in the wardrobe, so white lingerie is a must-have. Besides, it looks so delicate and sophisticated. But only if it's really white, and not gray from frequent washing. But how can you make white clothes white again?
We would like to share with you a couple of excellent hacks for washing underwear. Your favorite clothes are going to look like new!
How to Make White Clothes White Again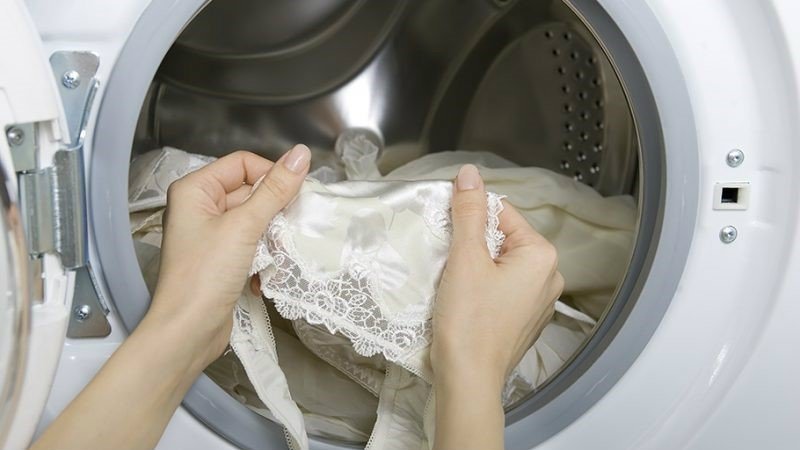 Of course, you can always use store-bought bleaches, but they don't always work and often are overpriced. We suggest using proven methods. However, when using these methods, it is important to consider what kind of fabric you are dealing with, because techniques that will work with cotton can simply ruin other fabrics.
Whitening Cotton
Bleach, laundry blue, and boiling water — this is the magic kit for whitening cotton items. The products may seem a little outdated, but they work better than any modern bleach. Just keep in mind, these methods are only suitable for cotton.
Boiling
The oldest and proven method to whiten cotton garments. Boiling will help you get rid of the gray color and yellow spots. The method is a bit time consuming and requires the right equipment, but it's worth it.
So, you need an enamel pot or bowl and a wooden spatula. Cover the bottom of the pot with a white cloth. Pour in water and add half a bar of grated laundry soap to it. Put the clothes in the water, place the pot on heat, boil for about 30 minutes, stirring with the spatula. After that rinse with cold water.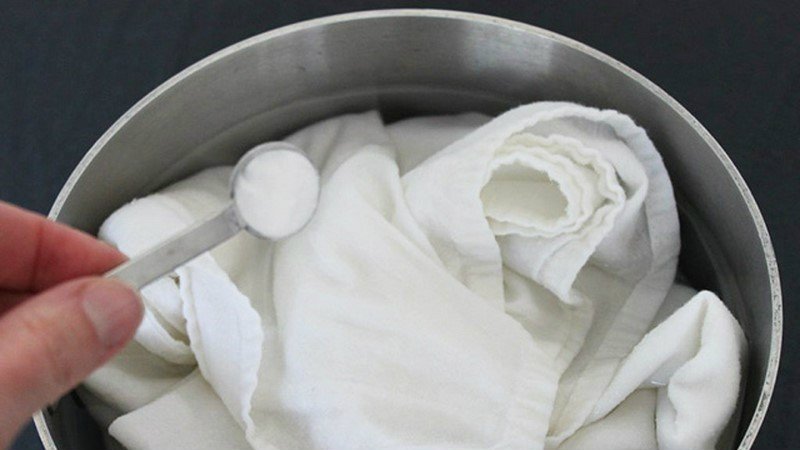 Soaking in Bleach
One of the oldest and most effective whitening methods. This way you can whiten a grayed bra, sweat stains, etc. This returns you lingerie its original color. Be careful so that the product doesn't get on your skin. And also don't use it too much, because bleach can thin fabrics out.
So, mix ¾ gal (3 l) of water, a tablespoon of bleach, and the same amount of laundry detergent. Immerse the clothes in the solution and leave them for half an hour. During this time, the spots should disappear. Thoroughly rinse the garment in warm and cold water alternately.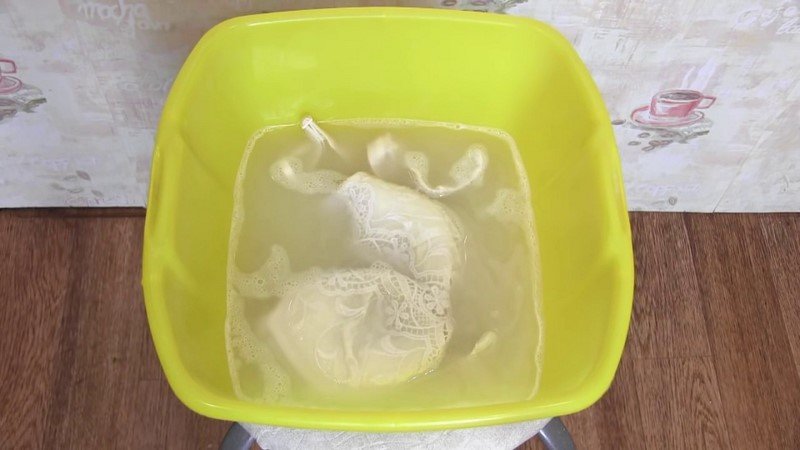 Laundry Blue
With the help of laundry blue, you can whiten a bra, remove yellowness. Add laundry blue to a room temperature water  (proportions are on the package). Stir very thoroughly, because it can leave blue spots on clothes. Soak your garment in the solution for 20 minutes. Then rinse it several times.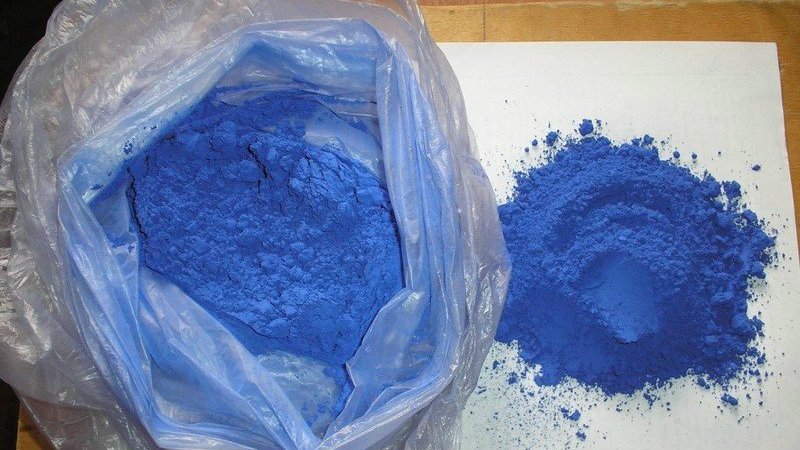 Whitening Delicate Fabrics
You can whiten such garments without boiling, soaking, or using bleach. Many cheap products will surprise you with their effectiveness.
Baking Soda

Where would we be without it? Baking soda is a versatile product for many household hacks. It is also perfect for washing. Baking soda disinfects clothes and you can use it for many fabrics.
Pour 4 cups (1 l) of water into a bowl, add two tablespoons of baking soda. Leave the clothes in the solution for two hours, and then rinse in warm water.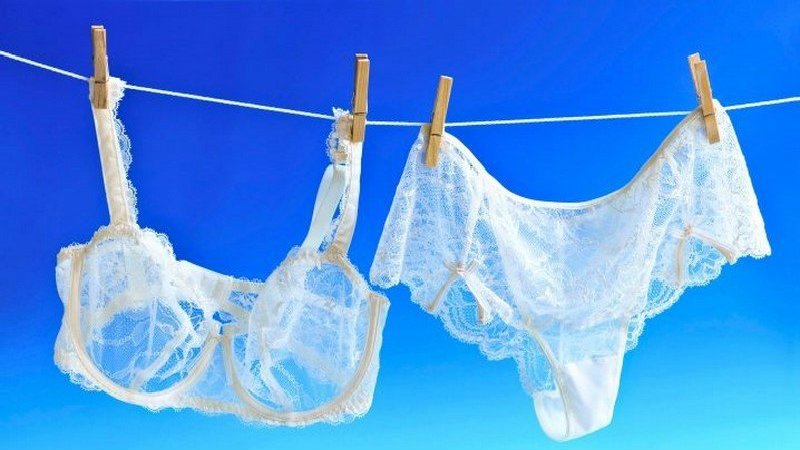 Hydrogen Peroxide
It's perfect for thin fabrics. It's delicate, so you don't have to worry about lace and synthetics. Just remember to soak synthetics in cool water so that they don't deform.
Add hydrogen peroxide to the water: use 2 tablespoons per each 4 cups (1 l). Place the lingerie in the solution, leave it for half an hour, and then rinse.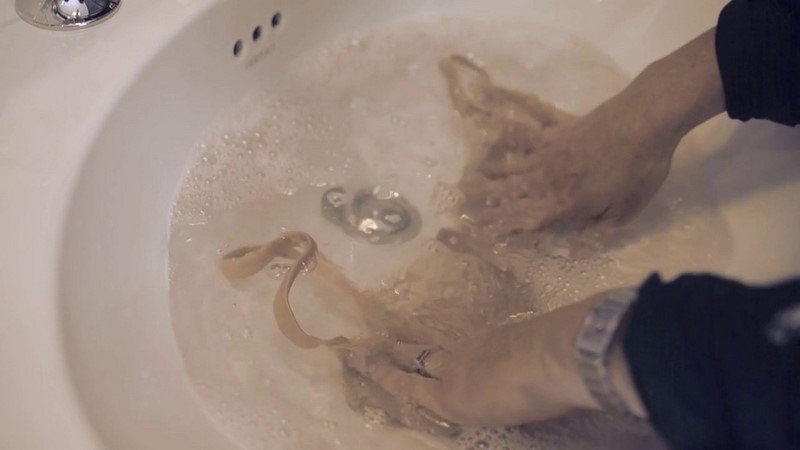 Ammonia
It will help you remove yellow stains, even very old ones. The only drawback is the smell, but an ordinary fabric softener will solve the problem. Dissolve a tablespoon of ammonia in 4 cups (1 l) of water. Soak the clothes and leave them for 10 hours. Then thoroughly rinse in cold water.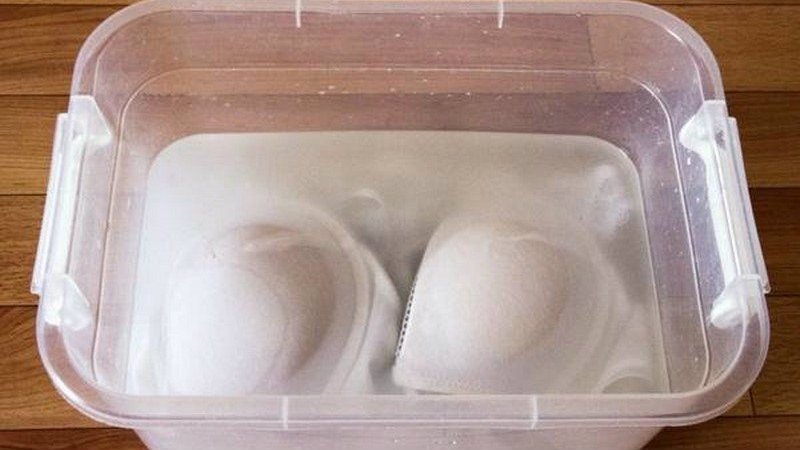 White lingerie turns gray quickly. Bleaching can save the day, but frequent use of it can cause fabric thinning. So you need to remember a couple of simple rules.
First, wear white lingerie correctly. Don't wear a light-colored bra under dark clothes. This way the underwear turns gray faster.
Always read care instructions for your underwear.
Make sure your laundry is dry before you put it in the closet because moisture can make it gray.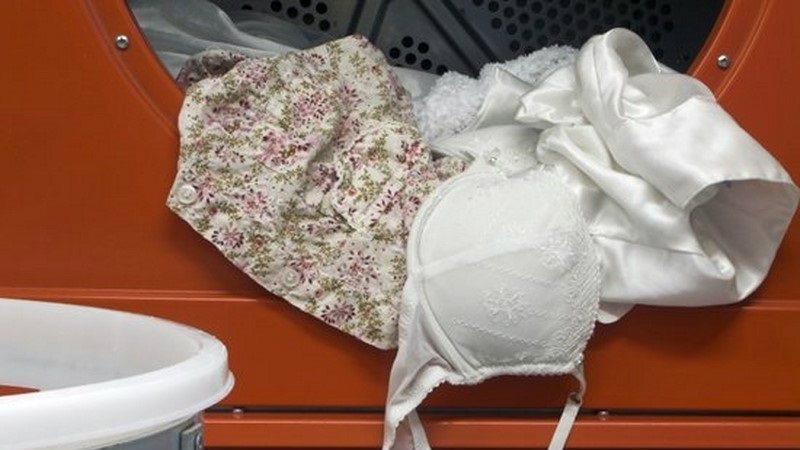 Now you can make your white clothes white again. If you couldn't prevent your clothes from changing their color, try to whiten them as soon as possible, it is important to act fast.