How To Remove Carbon Buildup off of a Pan Using Tea Bags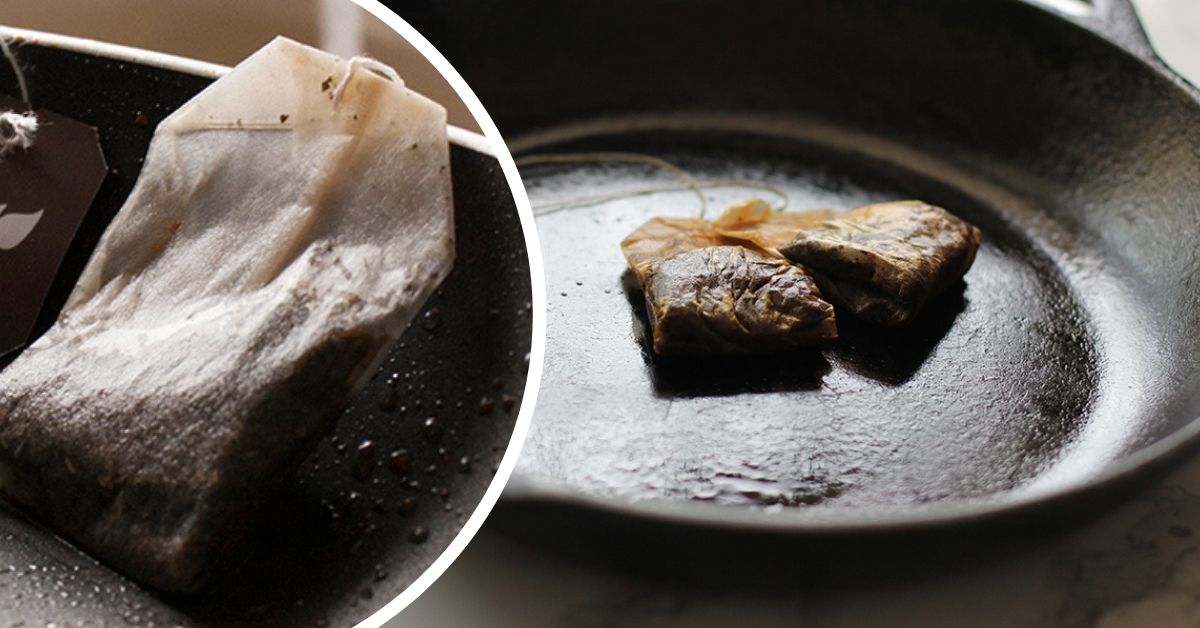 Even the most careful use doesn't guarantee that carbon won't build up on pots and pans. Over time, it gets deeper and deeper. The food starts to burn regularly, which only exacerbates the problem. And when conventional cleaners can no longer do their job, there are two options: dispose of the utensil in question or use an unusual life hack. How to remove carbon buildup off of a frying pan?
View this post on Instagram
British blogger Linsey Quinn shared a simple way to clean pots and pans on her Instagram. She shot a video in which she demonstrates how to give an old frying pan a second life. The woman expended a minimum of effort on this process. You'll be surprised, but ordinary tea bags are to thank for this.
How To Remove Carbon Buildup off of a Pan Using Tea Bags
The video clearly shows how dirty the frying pan is. The water inside the dish immediately becomes cloudy. What should you do?
View this post on Instagram
It is best to use this method to clean the kitchenware immediately after cooking. Let it cool slightly, then fill with hot water and toss in a tea bag.
Let soak for 15 minutes, and then drain the liquid. Rinse the utensil under running water. Carbon buildup will almost completely disappear. You don't have to scrub it with chemicals and a hard sponge.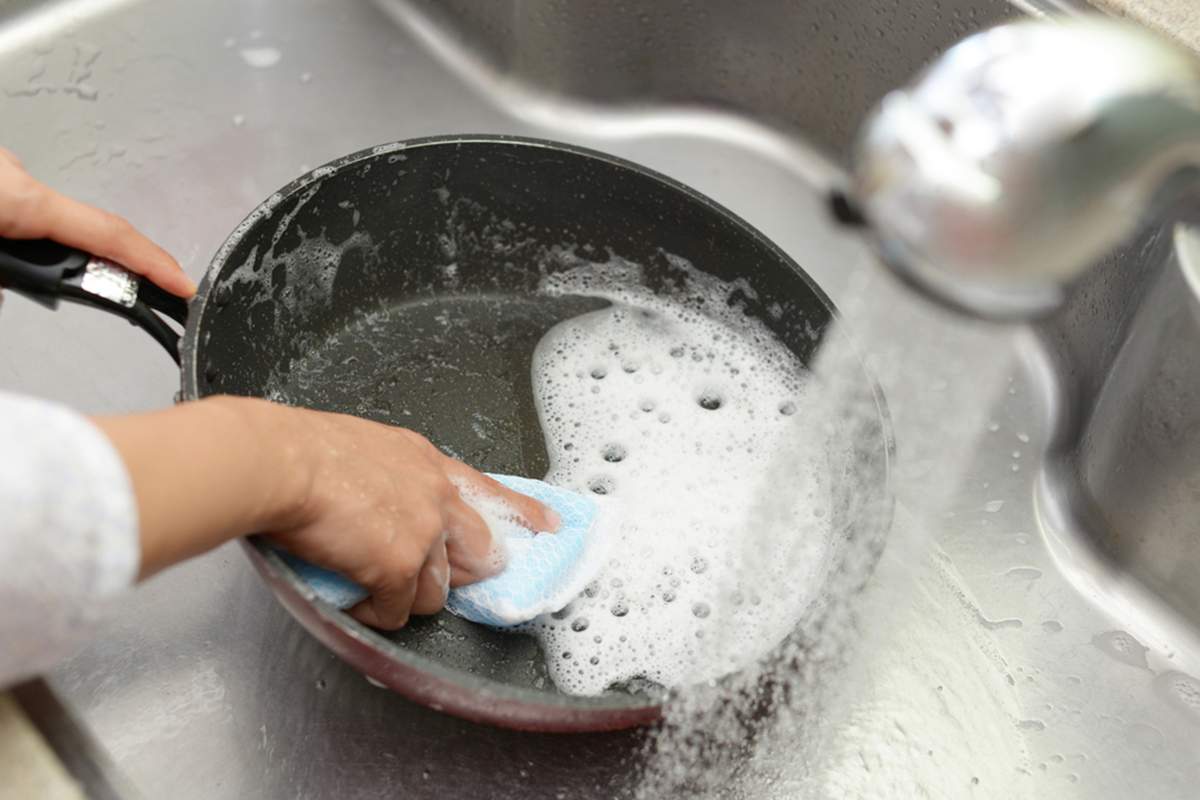 It's hard to believe that this life hack works, but it does. The tannins in tea help remove the dirt. Moreover, it doesn't matter what kind of tea bags you use: new or used.
You can wash plates the same way. Simply soak them in a sink with water and a couple of tea bags.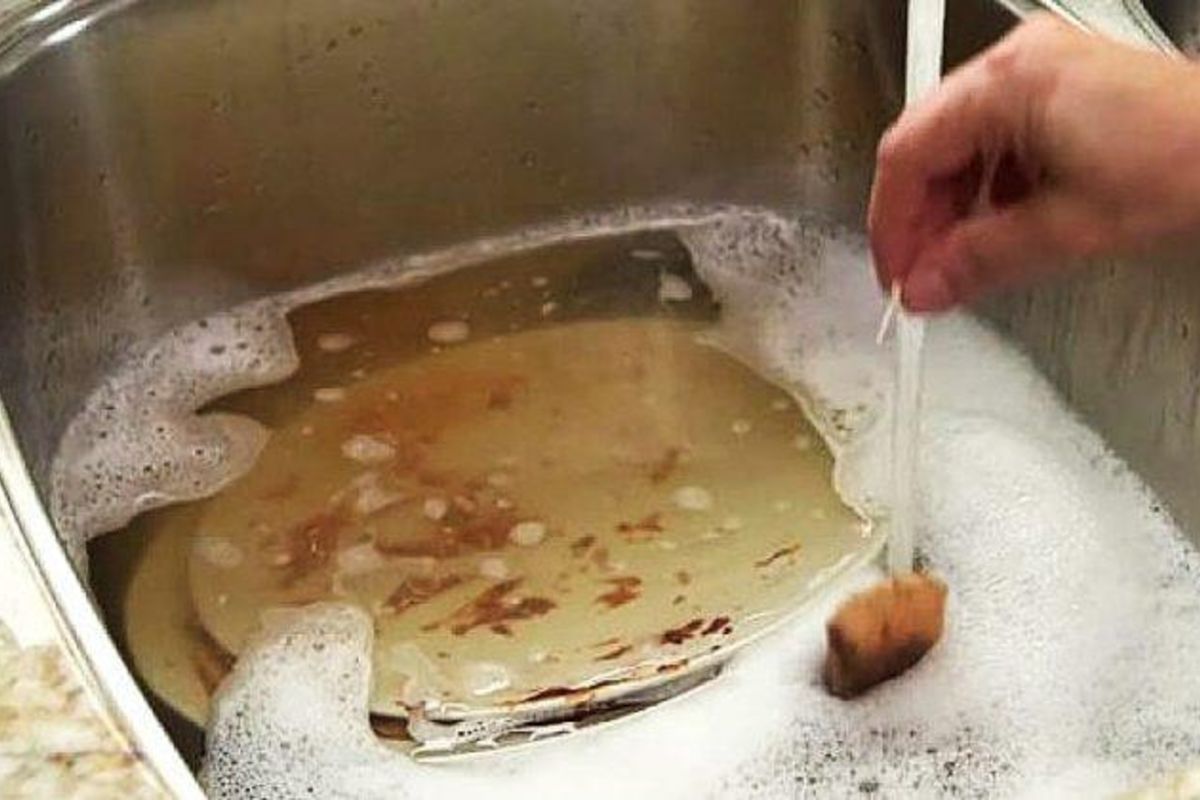 If you're still in doubt, it's time you tested this method yourself. Be sure to share the results of your experiment in the comments section below. How do you remove carbon buildup off of pots and pans?