How to Use Dishwashing Liquid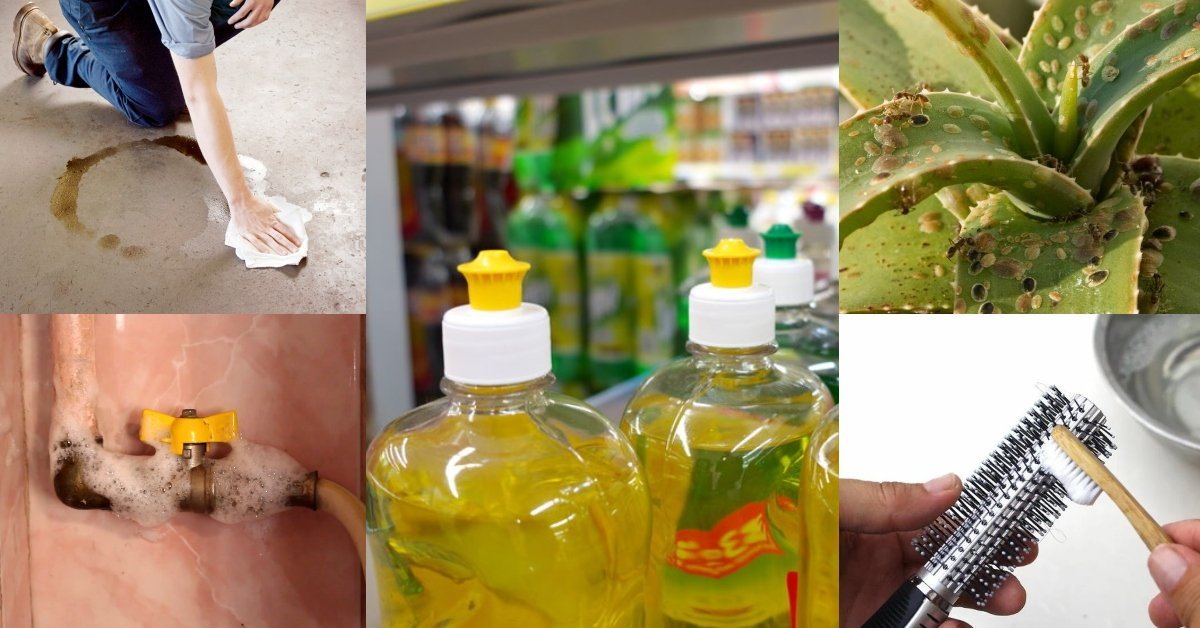 Dishwashing liquid is probably present in every home nowadays. We are so accustomed to this product that sometimes we can't imagine our life in the kitchen without it. Today we would like to tell you how to use dishwashing liquid in new and probably unexpected ways.
Store-bought dish soap is so effective and delicate that it can help with even the most unexpected contaminants. Here are some tips on how to keep your home clean and tidy.
How to Use Dishwashing Liquid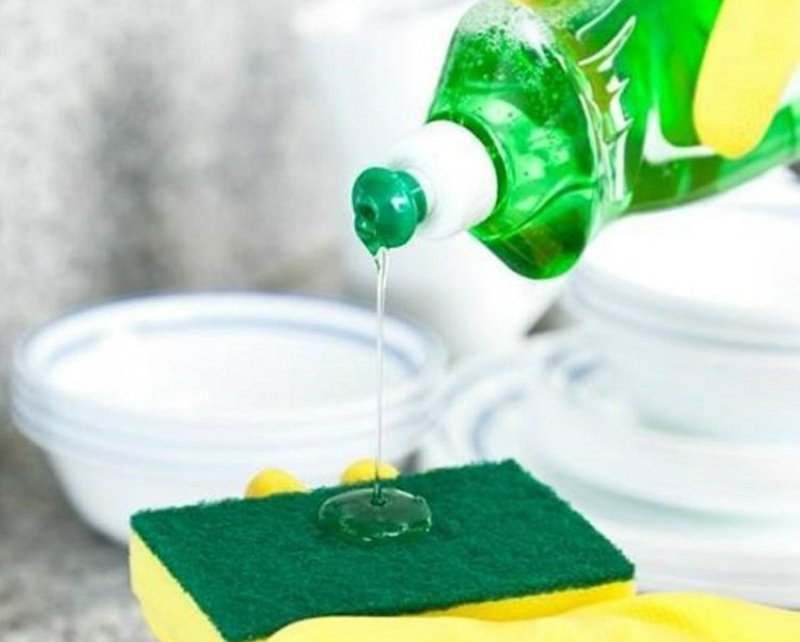 Removing Stains From Clothes
Grease marks and other set-in stains on your favorite shirt or blouse are always unpleasant. Dish soap can help to get rid of them if you act quickly.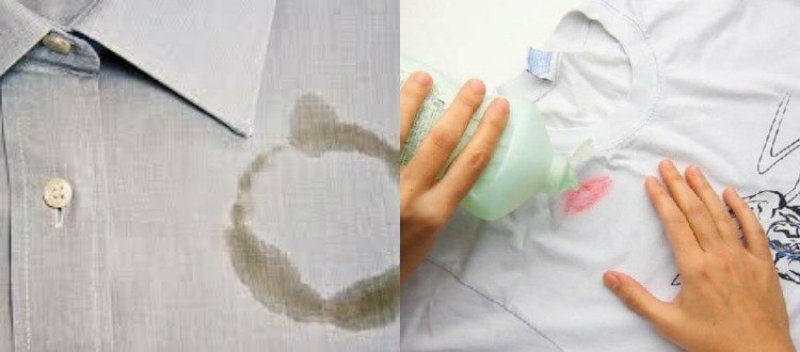 Apply a few drops of the liquid to the stain. Rub in with your hands or with a sponge, wait for some time, then rinse in warm water.
Caring for Your Delicates
If you have to wash your clothes by hand, and there's no suitable laundry detergent at hand, dish soap will come to the rescue.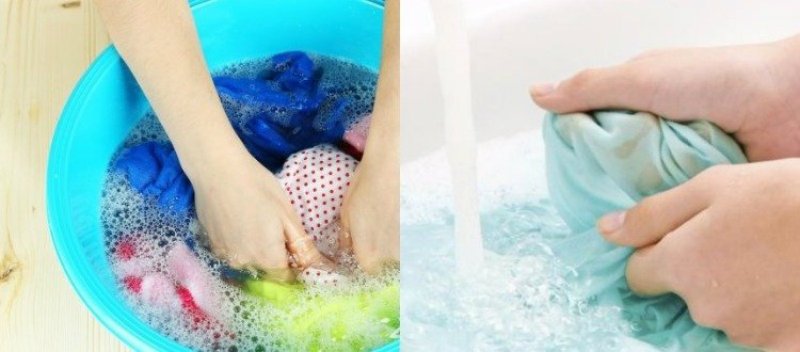 To wash items this way, mix 1 or 2 tbsp of the liquid in a large bowl of hot water. Incredible, but true: delicate fabrics end up looking as if you used a laundry detergent.
Cleaning Carpets
A special solution based on dishwashing liquid will help you quickly and easily clean the carpet: 1 liter of hot water, 2 tbsp baking soda, 3 tbsp dish soap, and 4 tbsp acetic acid (70%). These are inexpensive ingredients, which, moreover, don't leave a strong chemical smell.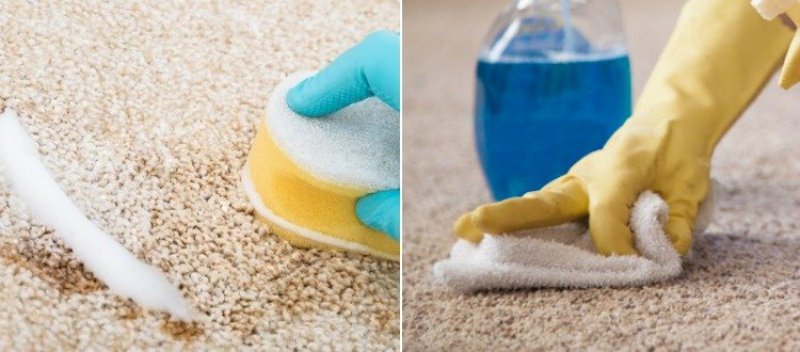 Use the liquid to clean the carpet, wait a minute or two, and then use a sponge or cloth to remove the stains. The result will pleasantly surprise you.
Washing Combs
Combs often accumulate dirt. No matter how clean your hair is, using such dirty combs will certainly affect the way it looks. Therefore, it is important to clean this accessory in time.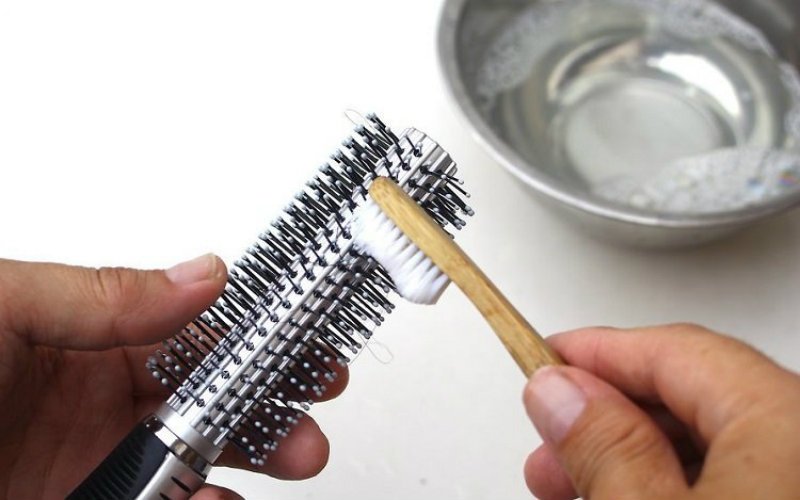 Make a solution of hot water and dish soap. Soak your combs in it. After 10–15 minutes, remove it from water and wipe all the dirty areas. To make the process more efficient, use an old toothbrush. Finally, rinse everything with warm or cool water. In addition to the fact that it will be as good as new, the comb will also smell good.
Cleaning Plastic Surfaces
Cleaning plastic surfaces, be it a folding chair, table, or window frames, is super easy using a regular dishwashing liquid.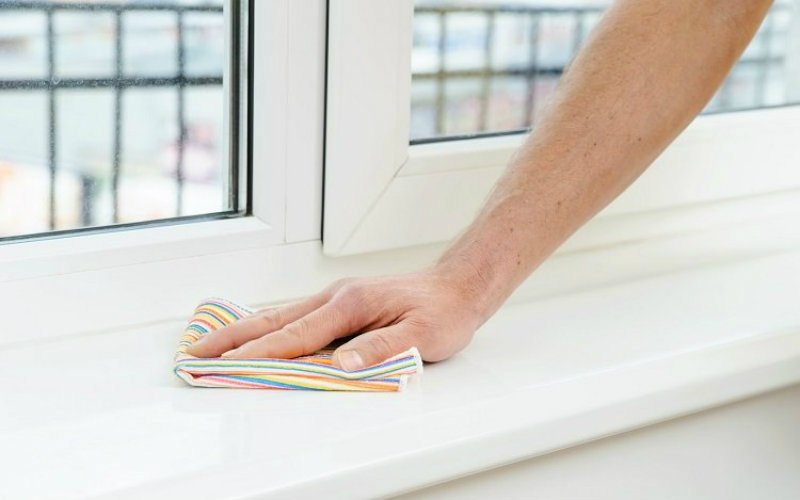 Make a soapy solution and pour it into a spray bottle. Spray on the item and wipe dry. If there are set-in stains, you can additionally clean them with a soft brush.
Spring Cleaning Your Kitchen
Keeping your kitchen clean is not an easy task. The most dirty areas are usually the stove, kitchen hood, backsplash, and kitchen cabinets. They get covered in greasy splashes and other contaminants during cooking.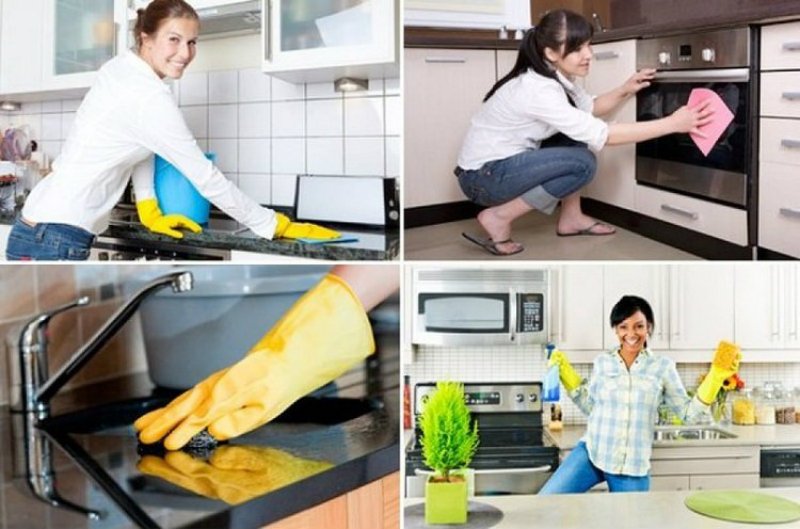 It is not necessary to buy special products for each surface. Do as in the previous case: spray all the dirty surfaces with soapy water. Then wipe them dry with a cloth.
Washing Floors
There are many special products available for tiles and flooring. But, believe me, the result after using ordinary dishwashing liquid will be no worse. So why spend more?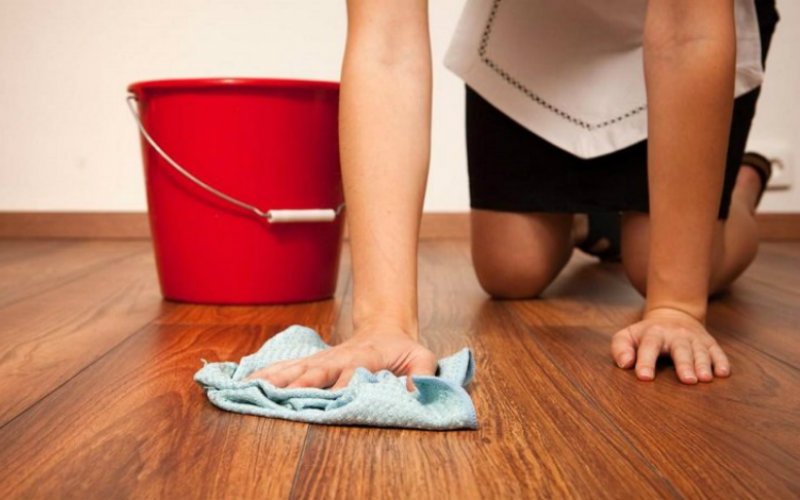 Add 2 tbsp of soapy solution to a bucket of warm water. Wash the floor as usual. Any surface will shine with cleanliness.
Checking for a Gas Leak
Mix equal amounts of dish soap and water, stir until dissolved, and apply to the surface of the gas tap. Soap bubbles will show you where the leak is. This method works with tires as well (to find a hole).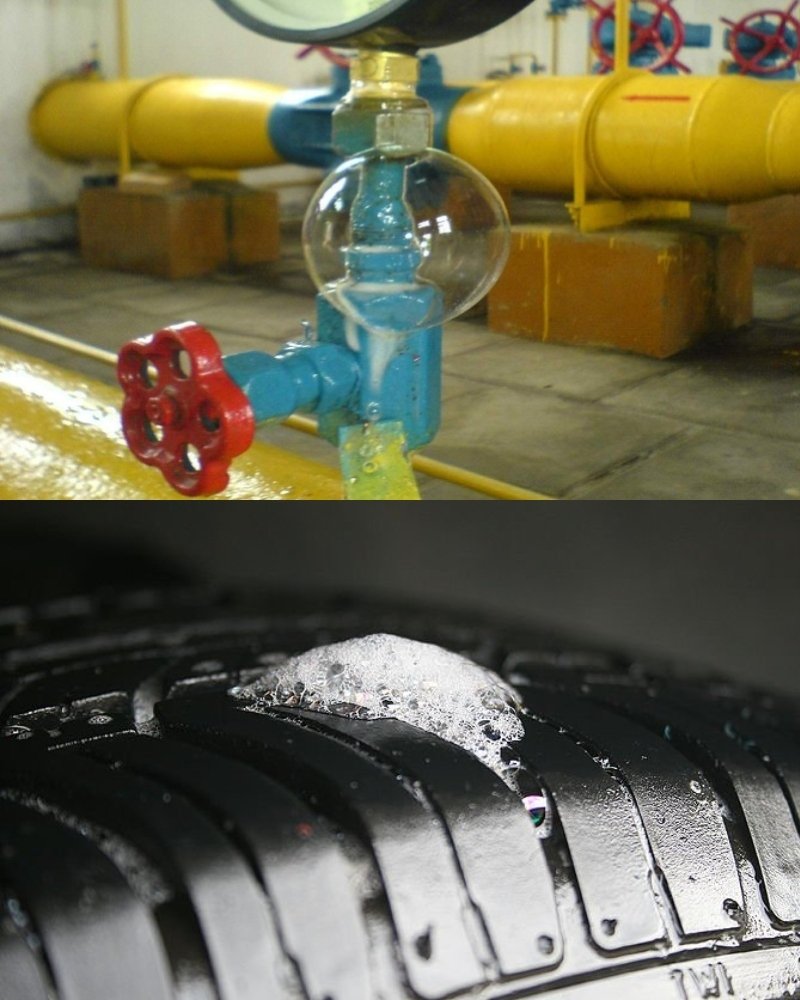 Squeaky Doors
Use dishwashing liquid on your door hinges to eliminate annoying squeaks and save money on buying special products.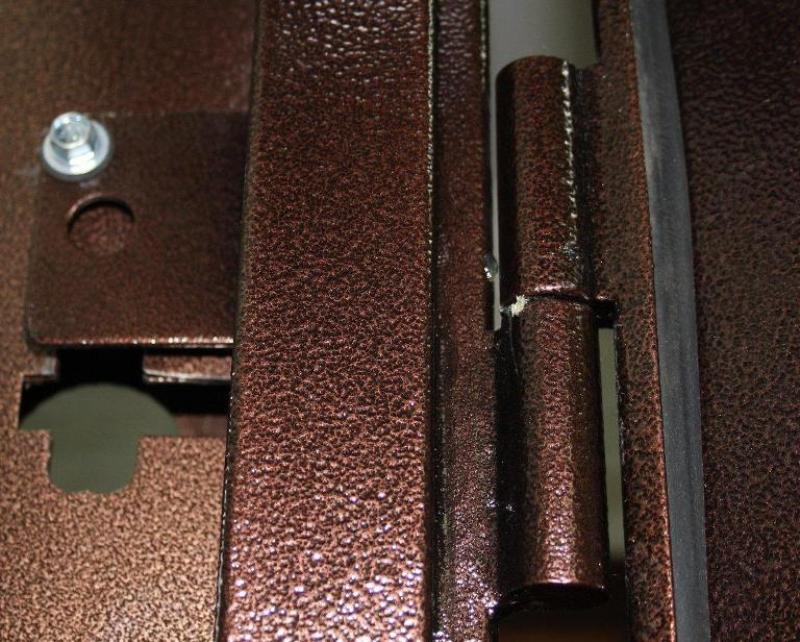 Spraying Plants
In order not to destroy plants with toxic products, mix 1 tbsp of dishwashing liquid with 1 cup of salt and 4 liters of vinegar. Fill a spray bottle with the mixture and apply to the weeds, being careful not to get any liquid on your plants.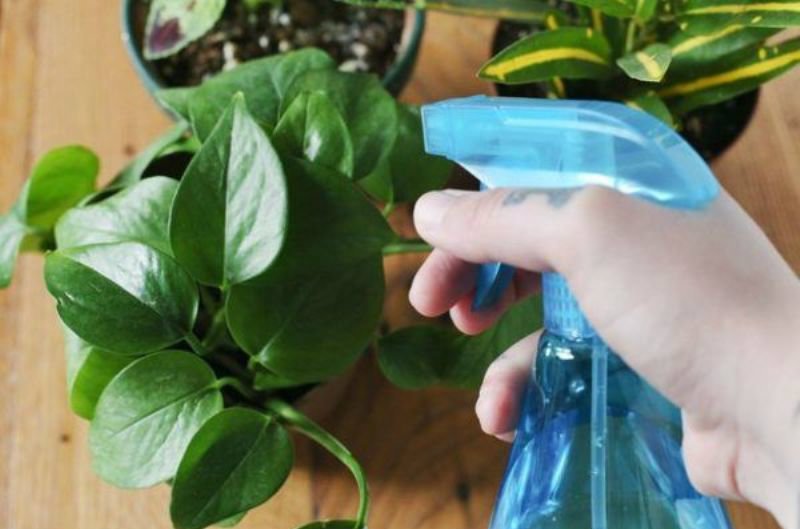 If you spray a solution of 2 tsp of dishwashing liquid and 1 cup of warm water on indoor plants, the pests will not come close to them. Aphids, whiteflies, and ticks will never bother you again!
Removing Motor Oil Stains
Motor oil stains can be removed by scrubbing the concrete floor with a brush dipped in a solution of hot water and dish soap. All dishwashing liquids contain components that quickly dissolve fats.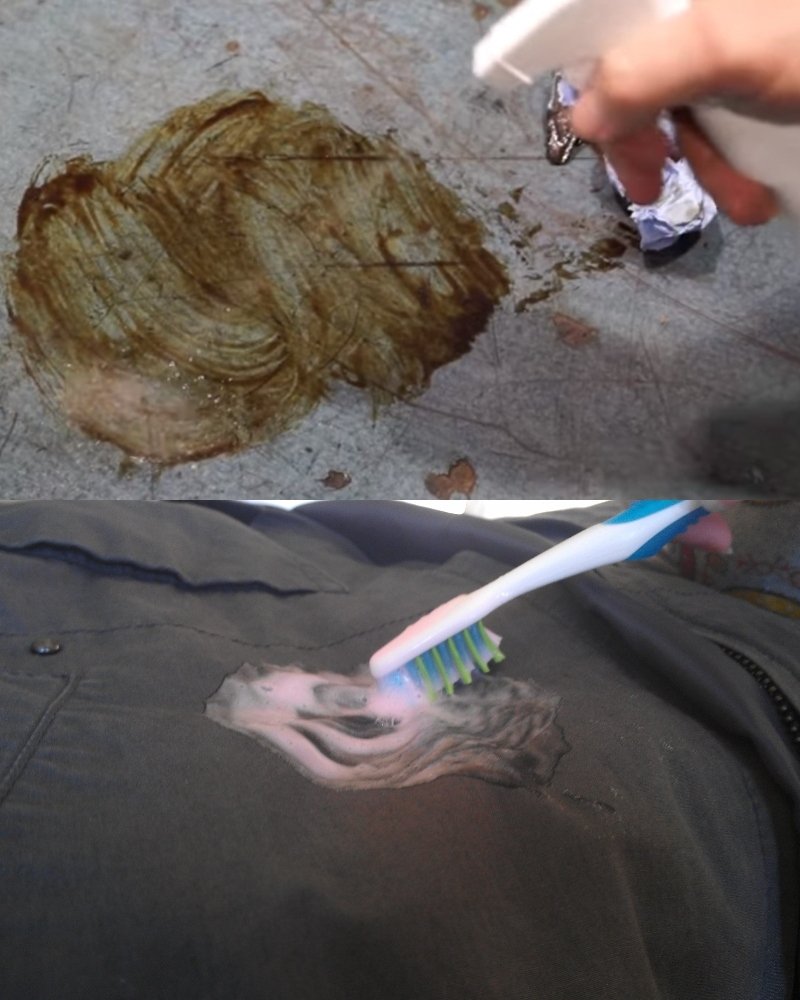 If you didn't know how to remove oil stains from your clothes, and you had to throw out a good item, now you don't have to. Apply the soap to a fresh stain, rub and rinse with warm water.
Now you know what to do when, after doing the dishes, you are just craving to clean something else. Was this article useful? Let us know in the comments!