Kitchen Clutter: How to Get Rid of It and Make Your House Cozy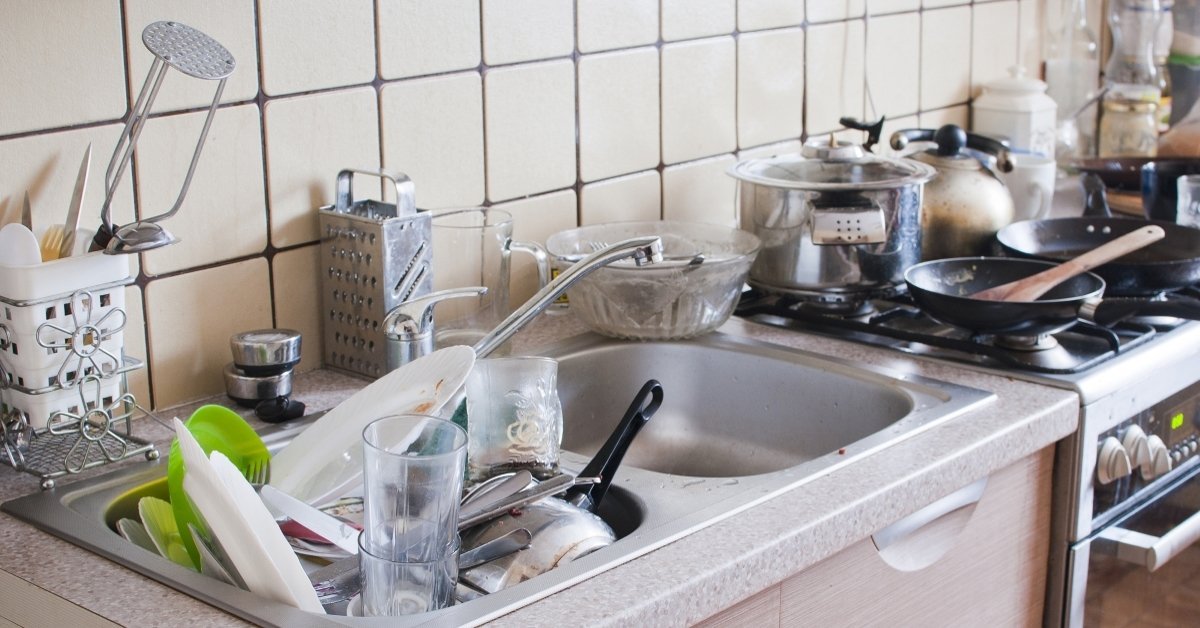 The kitchen is the holy of holies for everyone who likes to cook. However no matter how small the room is, it's always very difficult to keep it clean and don't clutter it. It's the place where we cook, eat and store our food, and everybody knows that all things related to food require special attention (and compliance with sanitary standards).
Today Cook It is going to tell you how to tidy up your living space and get rid of kitchen clutter. These useless appliances take from the house its coziness and cleanliness!
Appliances That Clutter Your Kitchen
Plastic Bags
This non-eco friendly packaging is already banned in many developed countries, but still finds a market in others, including for food storage. Plastic prevents ventilation, and as a result foods deteriorate faster. It is way better to store everything in paper bags, which are, by the way, environmentally friendly.
Air Freshener
To solve the problem of bad smell many people install air fresheners in the kitchen. But this tool is intended only for spacious and well-ventilated rooms. In a small kitchen air fresheners will only cause headaches.
Plastic Bottles
The bottle itself is harmless. However, the accumulation of bottles takes up a lot of space, which only enhances the sense of disorder. And when you leave another bottle in the kitchen, hoping to use it sometime later, think twice about whether you need extra clutter.
Plastic Wrap
Despite the great demand for plastic wrap, experts warn that it can leach harmful compounds into food during temperature fluctuations. Reuse of the plastic wrap makes food less appealing. It's way better to use the containers suitable for storage.
Cereal Packages
The rustling bags, which tear every now and then, spilling over the contents throughout the kitchen, are not the best option for a good cook. It is easier to keep cereals, sugar and other products in special containers. If this is inconvenient, try using a large box.
Wet Rags
Few people dry the rags, but these pieces of fabric emit an unpleasant odor when wet. In addition, they are a real nidus. Harmful bacteria get to the plates and end up in the food. Therefore, rags must be changed regularly, and also not left in wet places.
Open Sockets
If the stove needs a power socket, then it should be closed. Otherwise, the socket will quickly get dirty with splashes of food and grease. And high humidity in the kitchen makes the socket a completely dangerous device.
Knife Holders
It is quite possible to do without this "necessary" little thing in the kitchen. Just attach the magnetic strip to the wall, and place the knives on it. You can also put everything that is rarely used in the cabinets.
Unnecessary Stuff
Wallets, notebooks, books, toys, boxes and other things that have nothing to do with cooking often clutter up the kitchen space. It turns out that each member of the family contributes to the cluttering. It is better to stop this by arranging for everyone to store their things in a particular suitable place.
Decor Items
The cluttering is created not only by bags, bottles and rags, but also by decor items. Do you use the beautiful dinnerware set so often? Maybe it makes sense to get rid of it for the sake of the kitchen look?
Such a set of kitchen utensils is a common thing for almost every messy kitchen. Get rid of these things, and soon you won't recognize the renewed kitchen.
Try and transform the kitchen space to get rid of the annoying clutter. After all, a room for eating must be the cleanest and tidiest place in the house!
What kind of kitchen life hacks do you use to maintain the order?