21 Kitchen Design Trends That Will Be Huge in 2021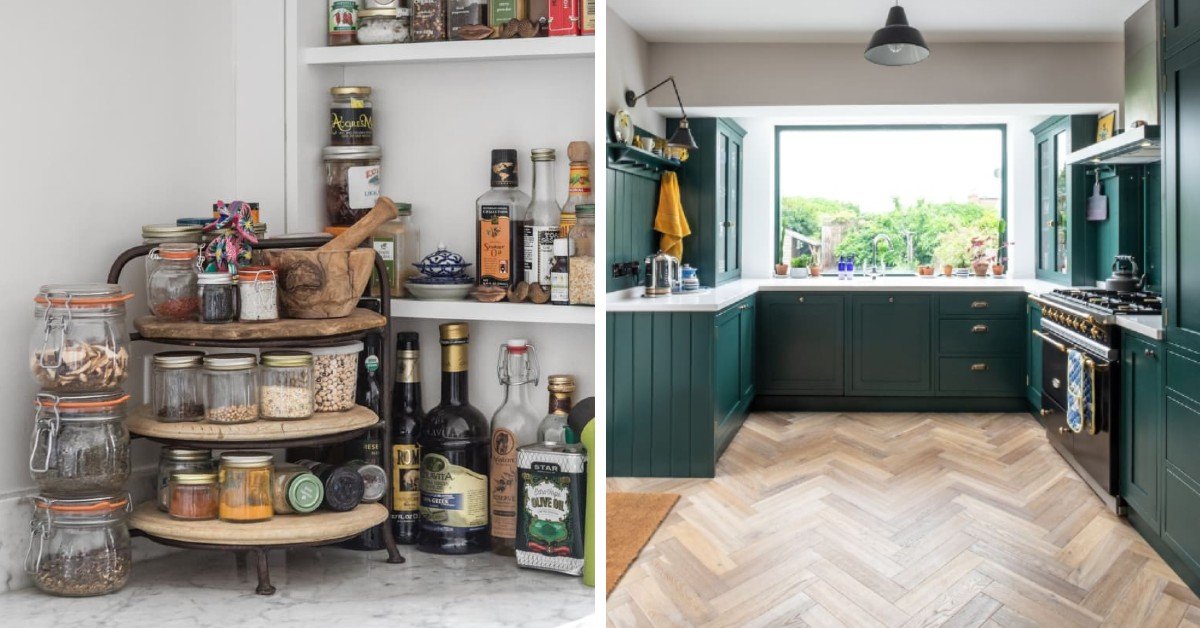 Kitchen design trends come and go, but with unexpected extra time at home comes opportunity. In 2020, for many, it meant solving organizational issues to make their space work for them, like one Maryland-based man who transformed his attic into a closet bigger than Carry Bradshaw's. Others logged way more time than usual in their home kitchens, learning new recipes, and cooking exciting meals. If you're one of the latter, chances are you've learned everything you need to know about your kitchen and are eager to make it a more inviting and comfortable space.
Of course, with all these increased kitchen projects and the stay-at-home lifestyle comes new trends. If you're dreaming of a new kitchen or need some design inspiration, we've rounded up 21 kitchen design trends that will be huge in 2021.
Kitchen Design Trends That Will Be Huge in 2021
1. L-Shaped Layout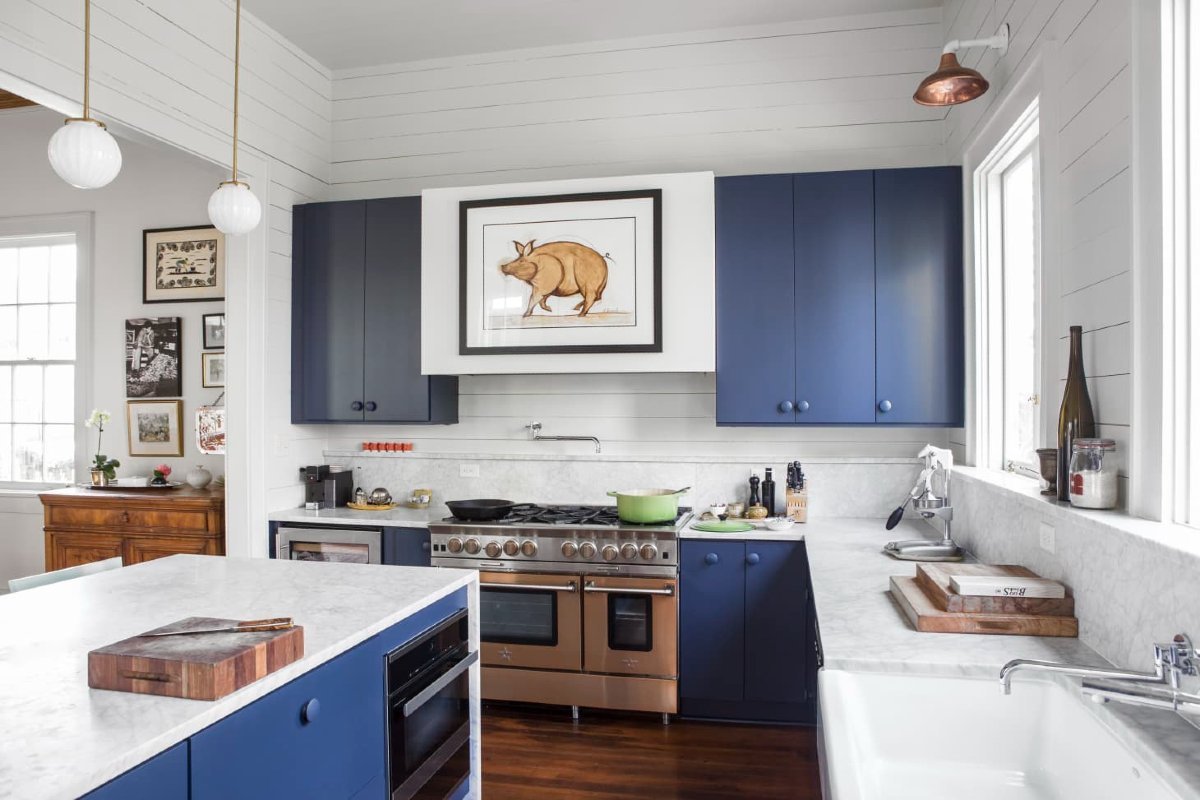 L-shaped layouts remain at the peak of popularity. Designed to feel open and connected to the rest of the house, an L-shaped kitchen is a classic that makes it easy to ergonomically maximize storage and make cooking and cleanup as simple as possible in any size kitchen.
2. Open Concept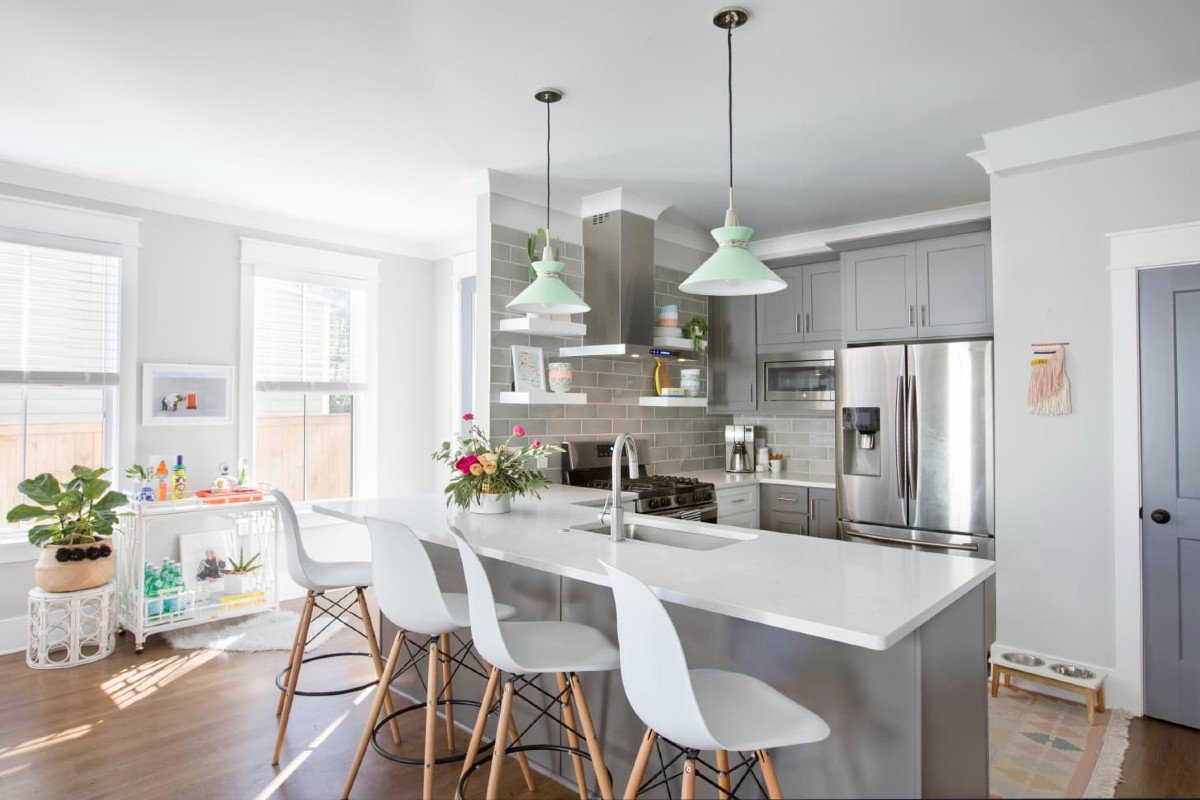 An open-concept layout refers to a lack of walls or barriers to create a single large space that includes the kitchen, dining area, and living room. These days, we're spending more time at home than ever before, so wide-open spaces are calling to us. Even though we don't have visitors, an open-concept design helps family members stay in contact with each other. Besides, it also makes it more convenient for parents to supervise their youngsters while cooking meals.
3. No Hardware For The Kitchen Cabinets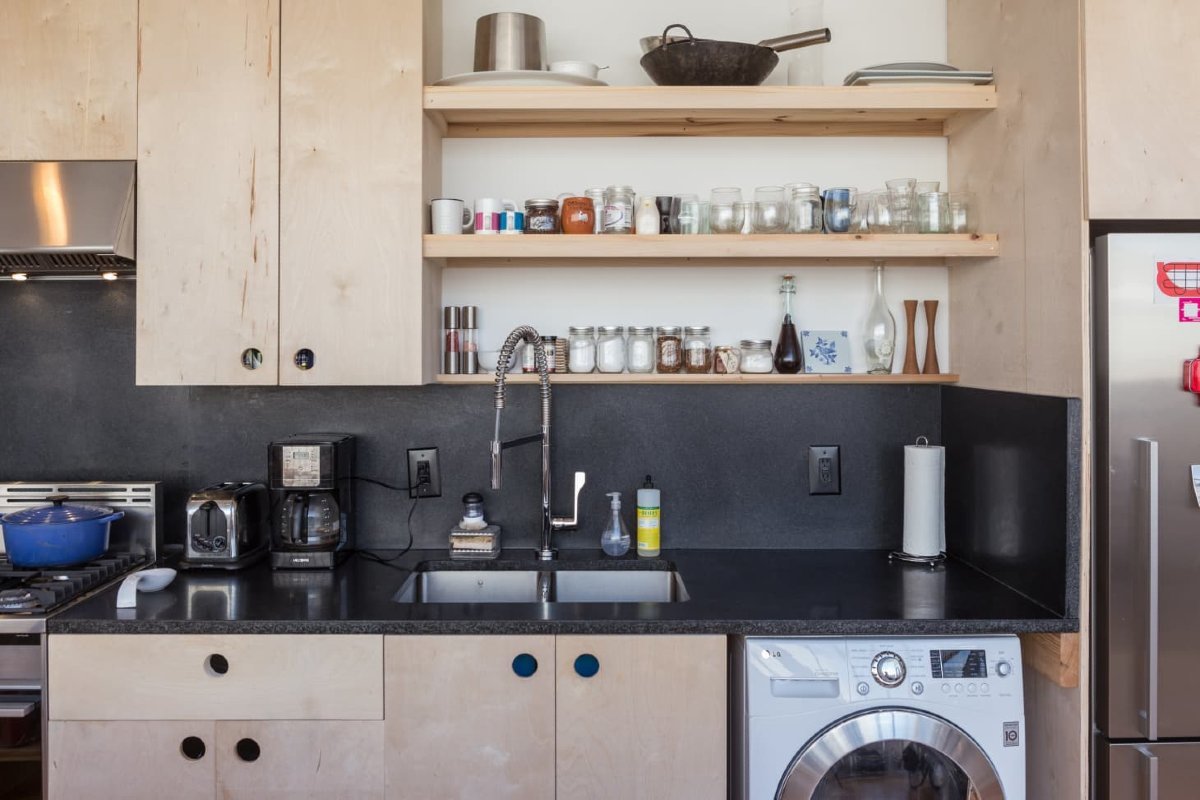 With minimalism being one of the hottest movements, no hardware is the new hardware trend. After all, nothing is more minimal than having nothing. Simple cabinets with grab-able notches or holes are a visually tidy solution for a clean and sleek look.
4. Larger Kitchen Islands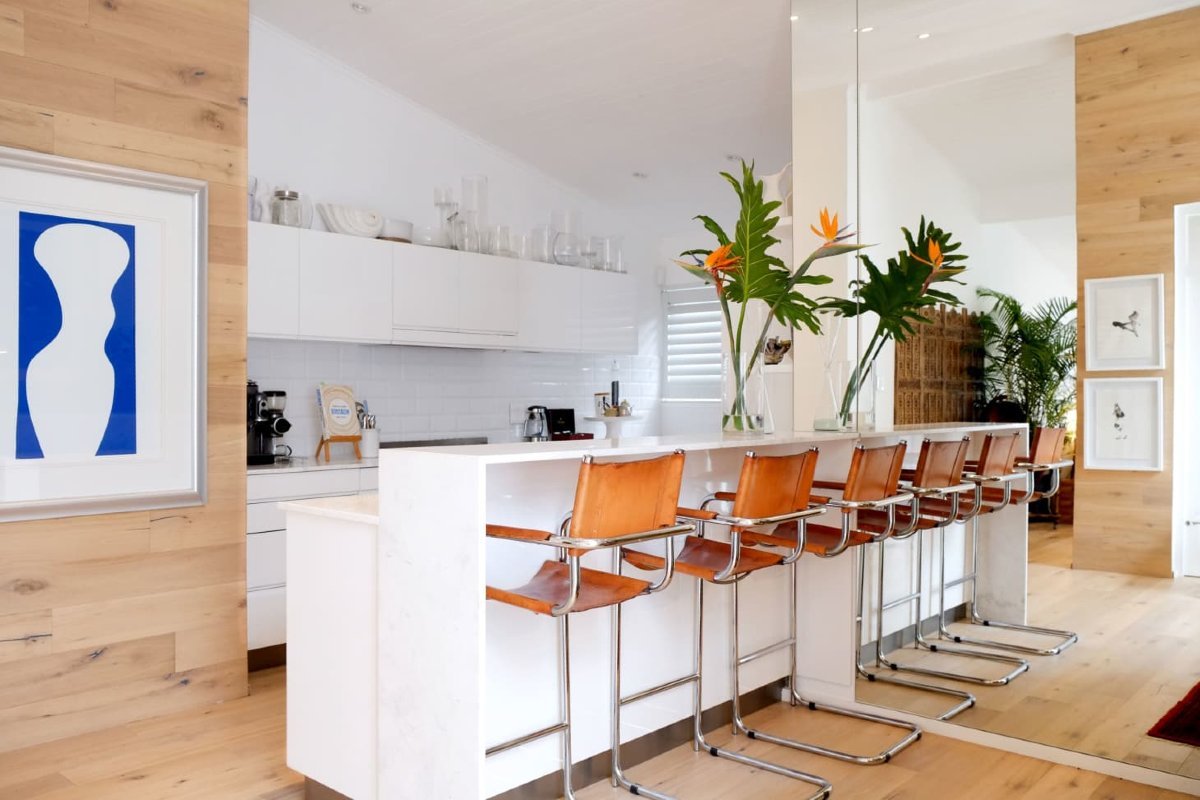 If your kitchen is spacious enough to accommodate a large kitchen island, consider expanding the area. After all, the larger the kitchen island, the more space you'll have not only for eating, food prep, and storage but also for at-home working or learning.
5. Dark-Colored Countertops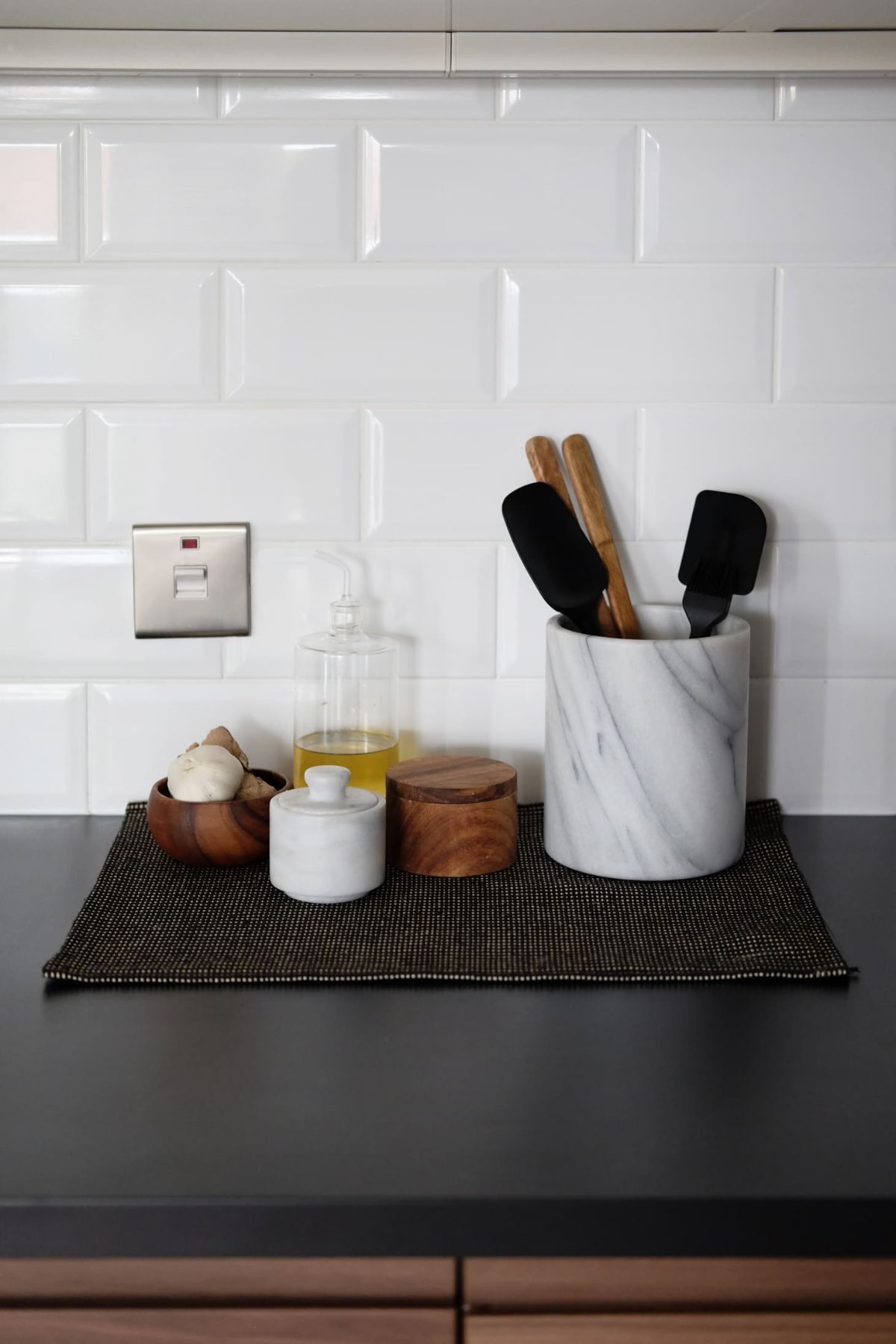 Dark countertops bring out a beautiful contrast to lighter cabinets. Go for a rich, dark-colored kitchen countertop if you fancy a moodier, more dramatic look. Look out for darker wood options, too, for infusing your kitchen with approachable, inviting character.
6. Upper Cabinets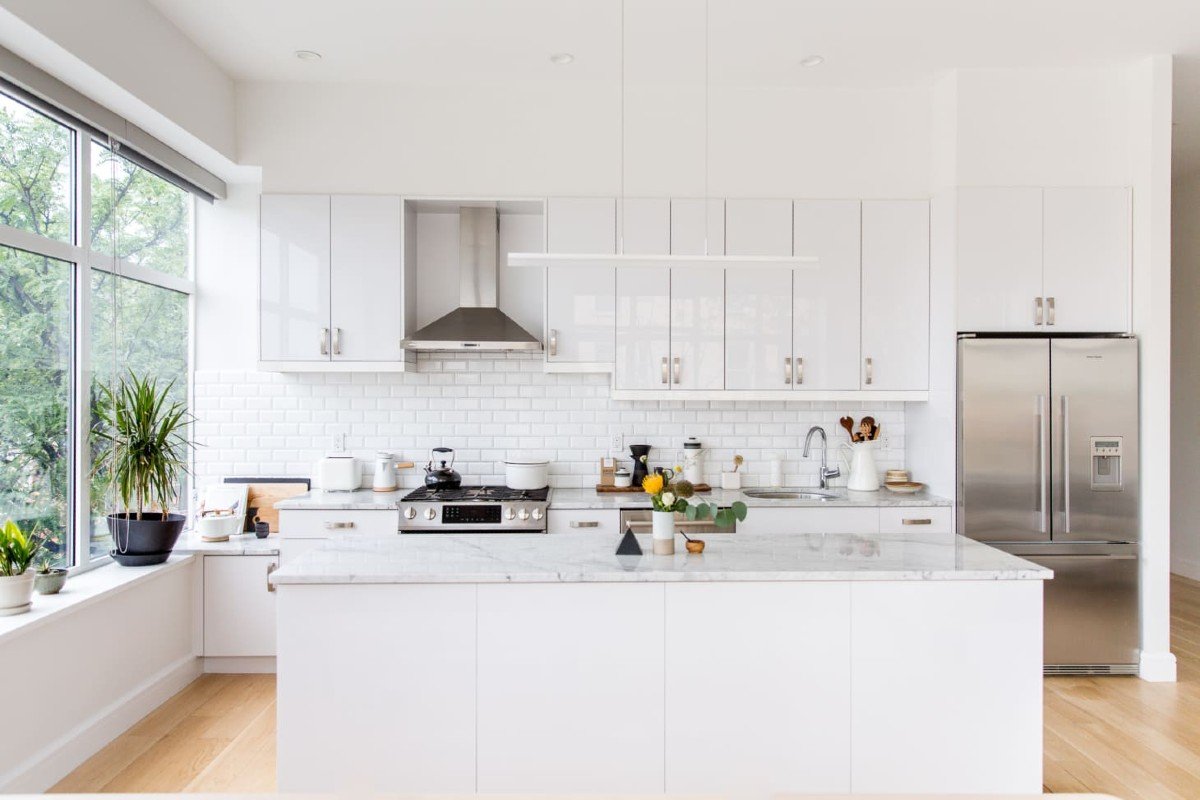 Open shelving is a phenomenon that is easy to love and a good option if you have spare space in your kitchen. However, it tends to allow dust to collect on dishes, and in smaller kitchens, you often have to sacrifice valuable storage in its favor. If open shelving isn't for you, you'll be glad to know that upper cabinets are coming back. Classic and functional, they are the ideal storage solution.
7. Glass Doors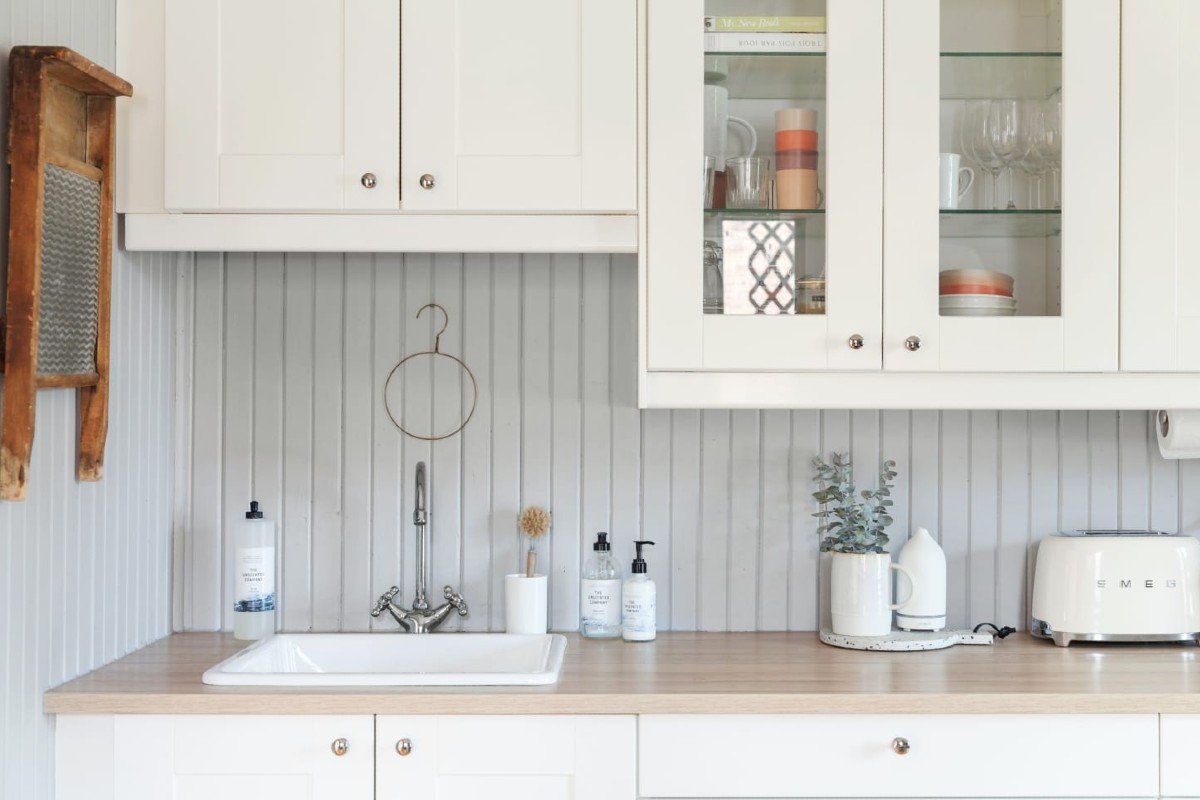 Glass is a fundamental element of modern kitchen design. Sleek and stylish cabinets with a glass front protect your dishes from dust yet still allow you to see inside. Just be sure to use them sparingly — on some, not all, of your upper kitchen cabinets.
8. Woven Light Fixtures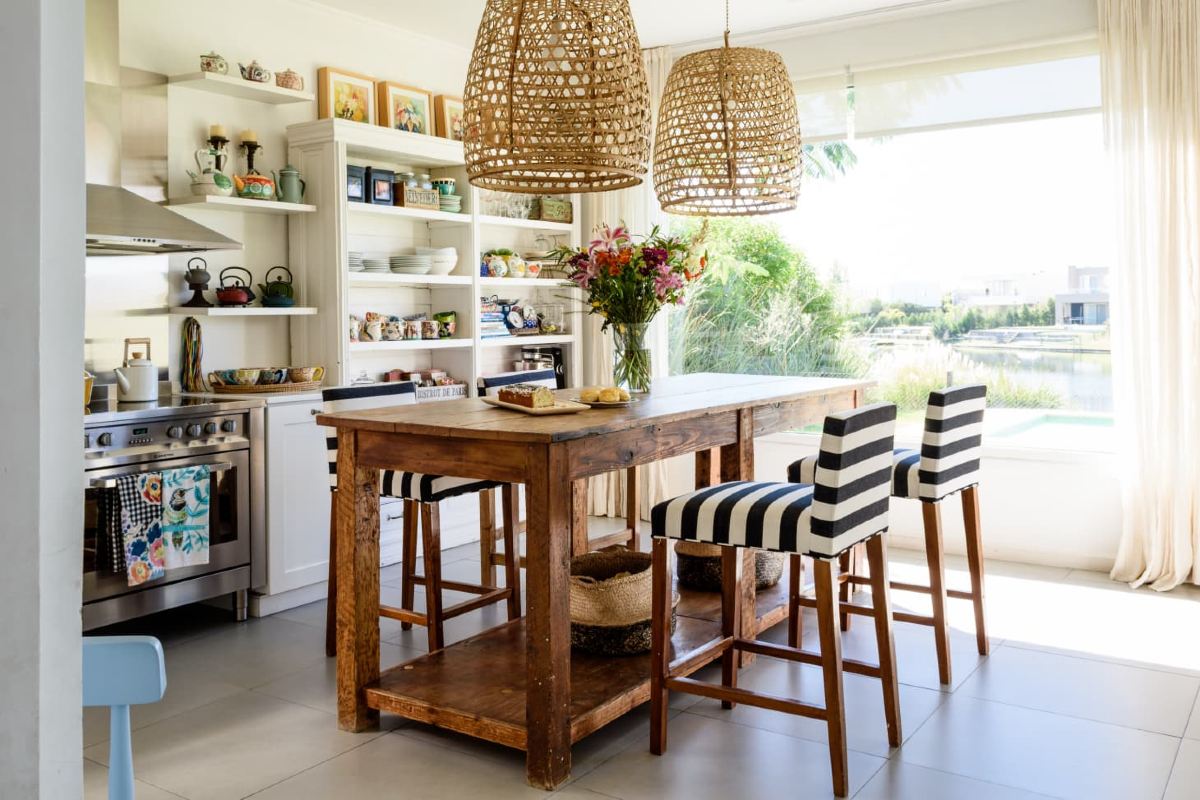 Woven light fixtures are always an excellent idea! They're a top trend that's both affordable and fits into practically any interior style, giving it a slightly bohemian, airy vibe.
9. Artwork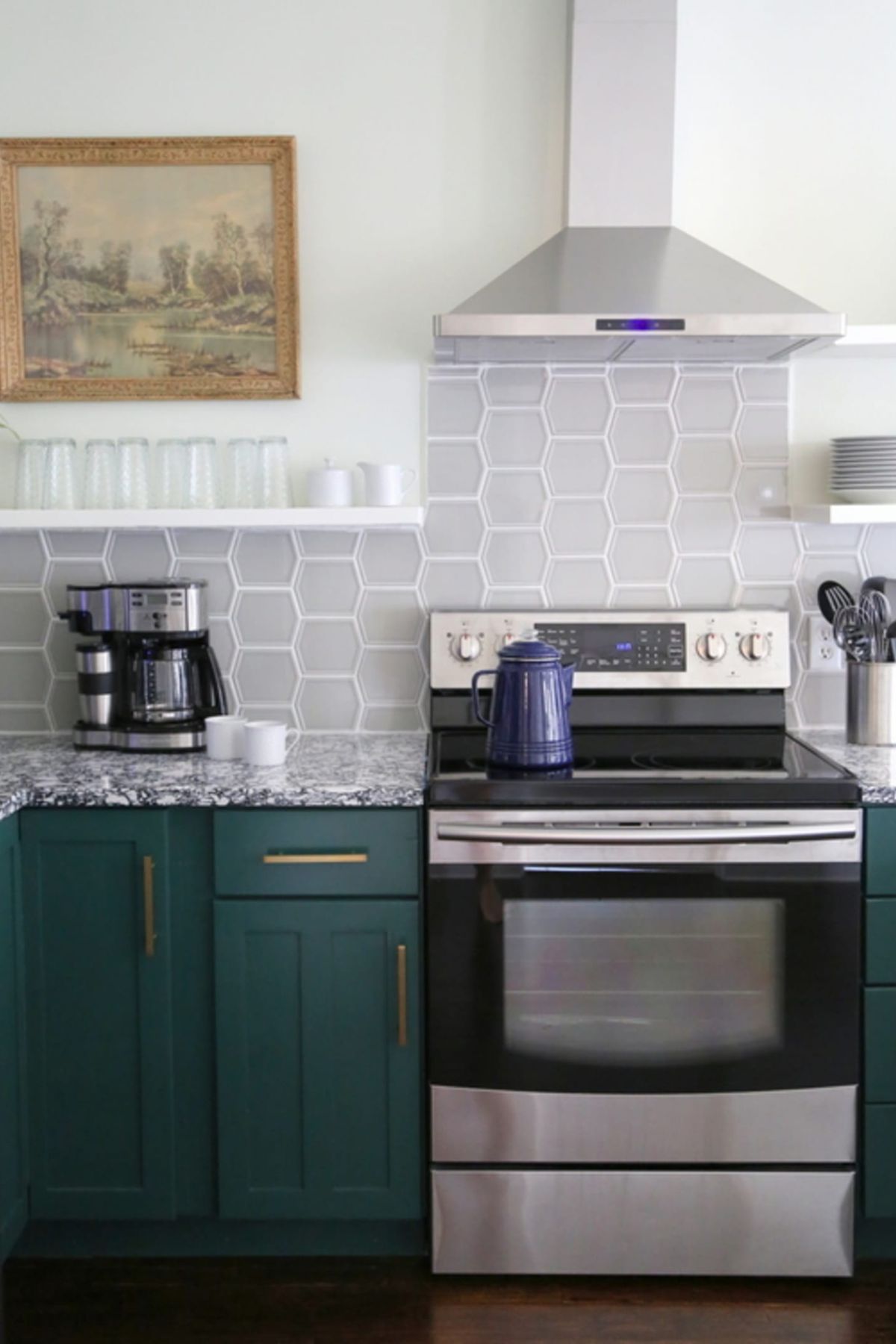 Recently, displaying prints and paintings in the kitchen has become a huge trend. Don't hesitate to showcase your favorite artwork in your kitchen if you tend to spend a lot of time there because that is where you will get the most enjoyment out of it.
10. Satin-Matte Finishes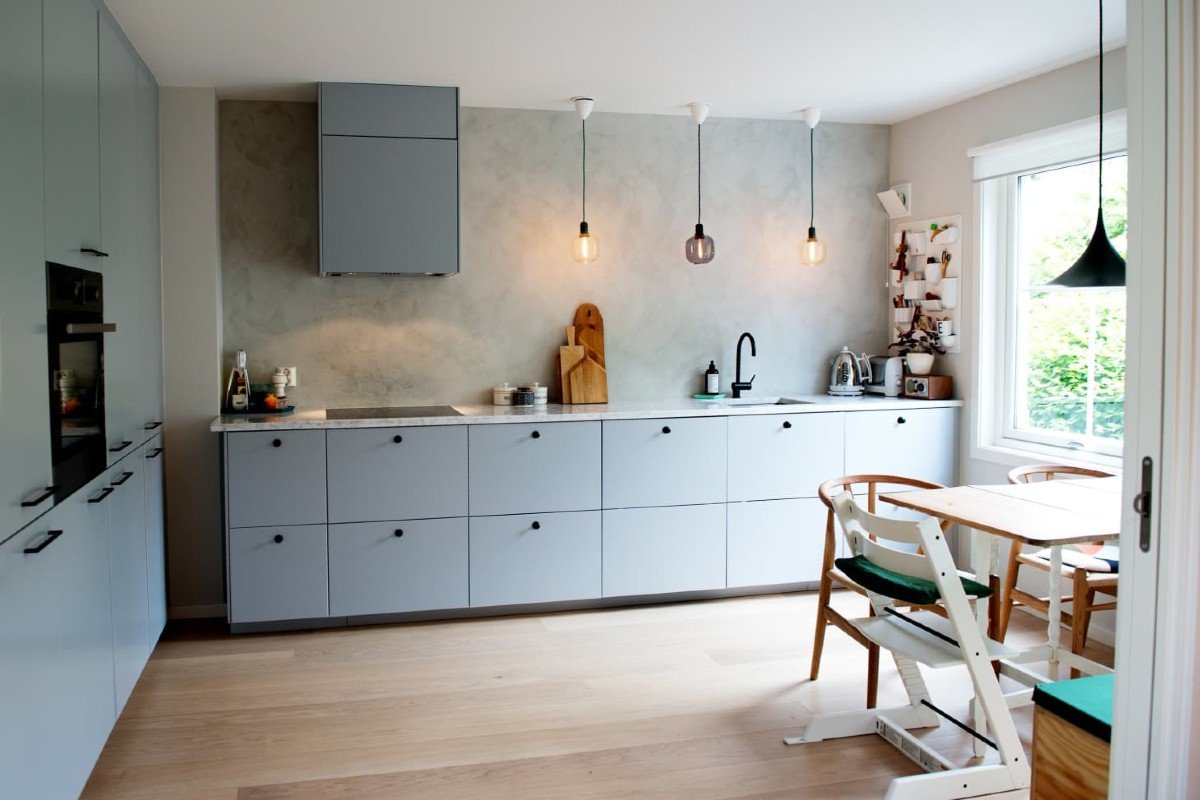 For years, stainless steel, satin nickel, and polished chrome have been the go-to finishes in kitchens. Today, however, people like to deviate from them in favor of satin-matte options due to their practicality. It is easier to keep these finishes clean, and they show fewer smudges than their polished counterparts.
11. Induction Cooktops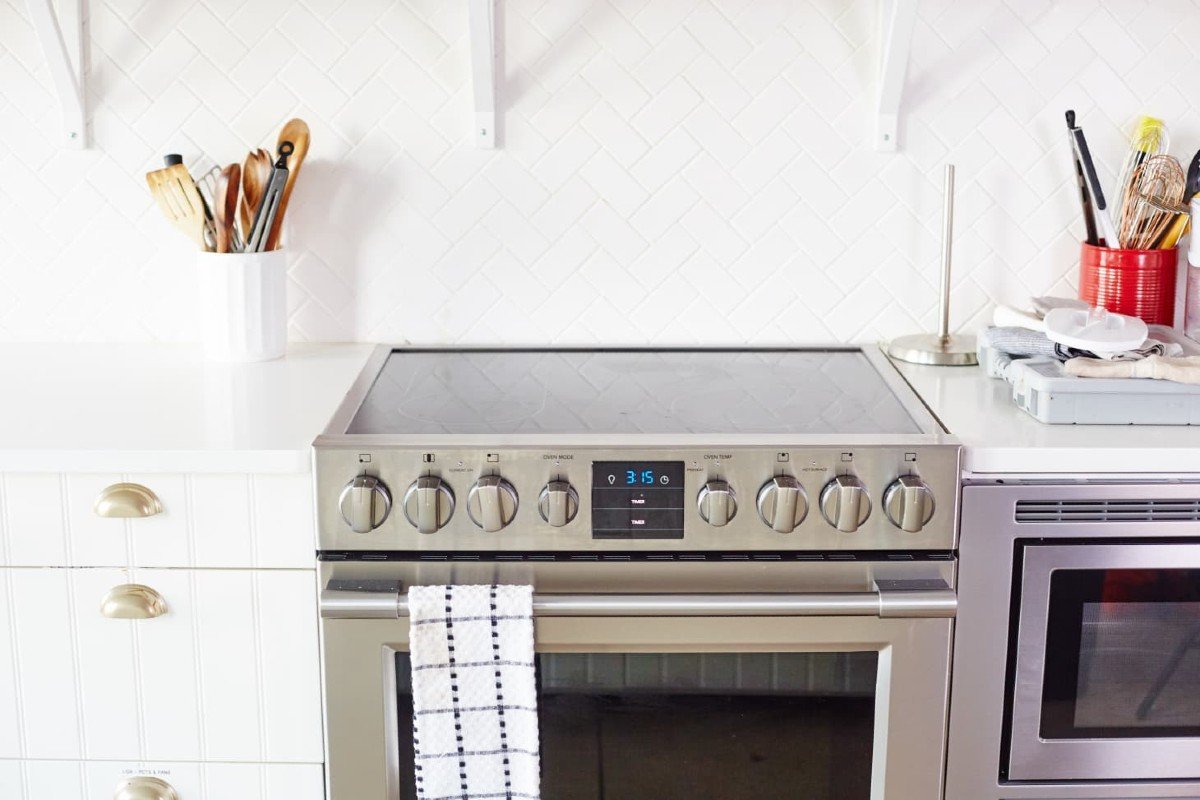 Induction cooktops have many pros that explain their ever-growing popularity. Not only is induction cooking faster and safer, but the stovetops are also easier to clean, more energy-efficient, and planet-friendly than gas.
12. Wood Kitchen Cabinets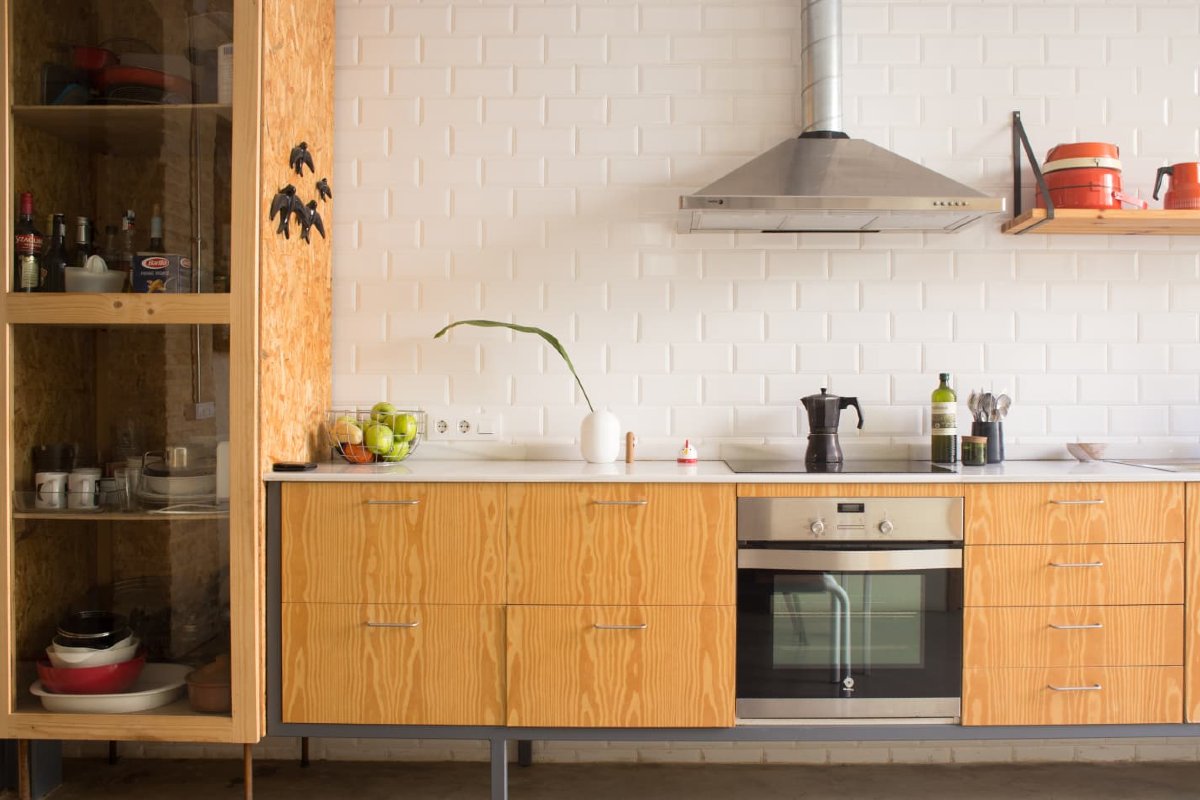 Wood kitchen cabinets are both elegant and functional. They feel timeless and fresh, and they pair splendidly with light and dark paint colors.
13. More Natural Light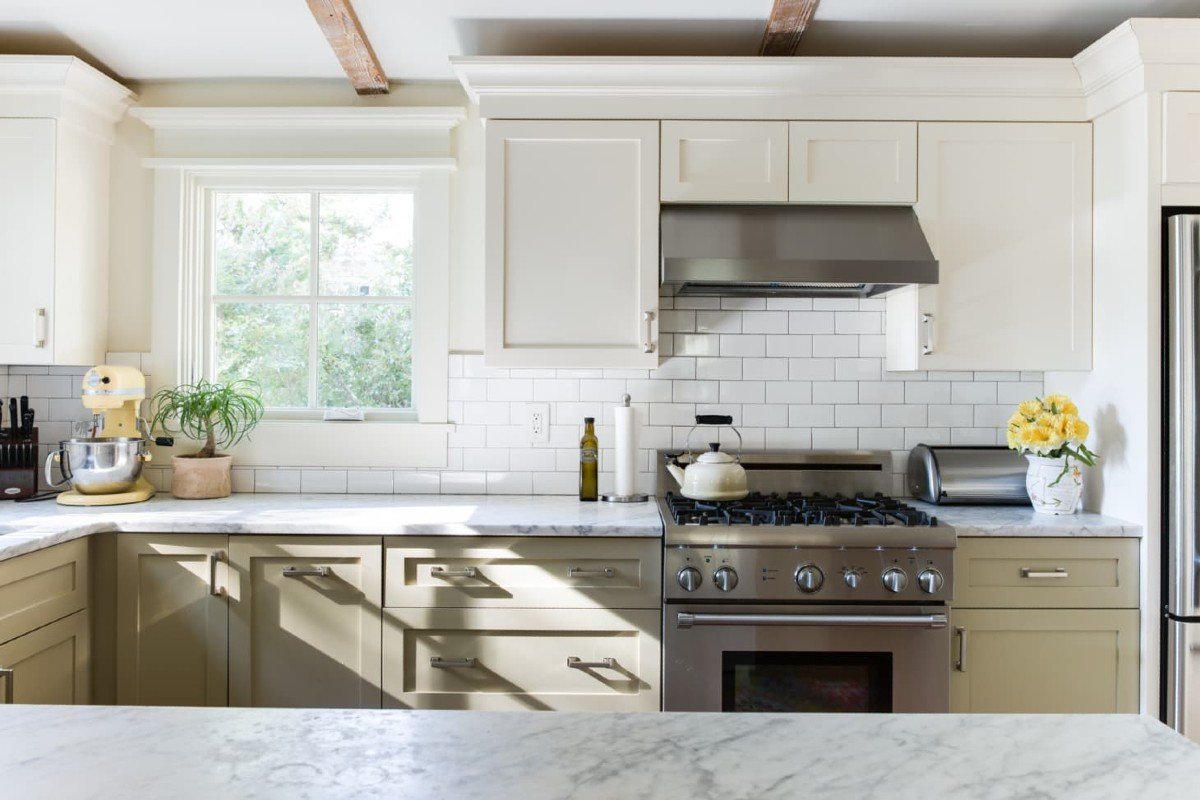 The more sunlight you allow in your home, the better. Homeowners install more or larger windows in their kitchens to bring the outdoors inside and make time spent in the kitchen feel more positive.
14. Hidden Appliance Storage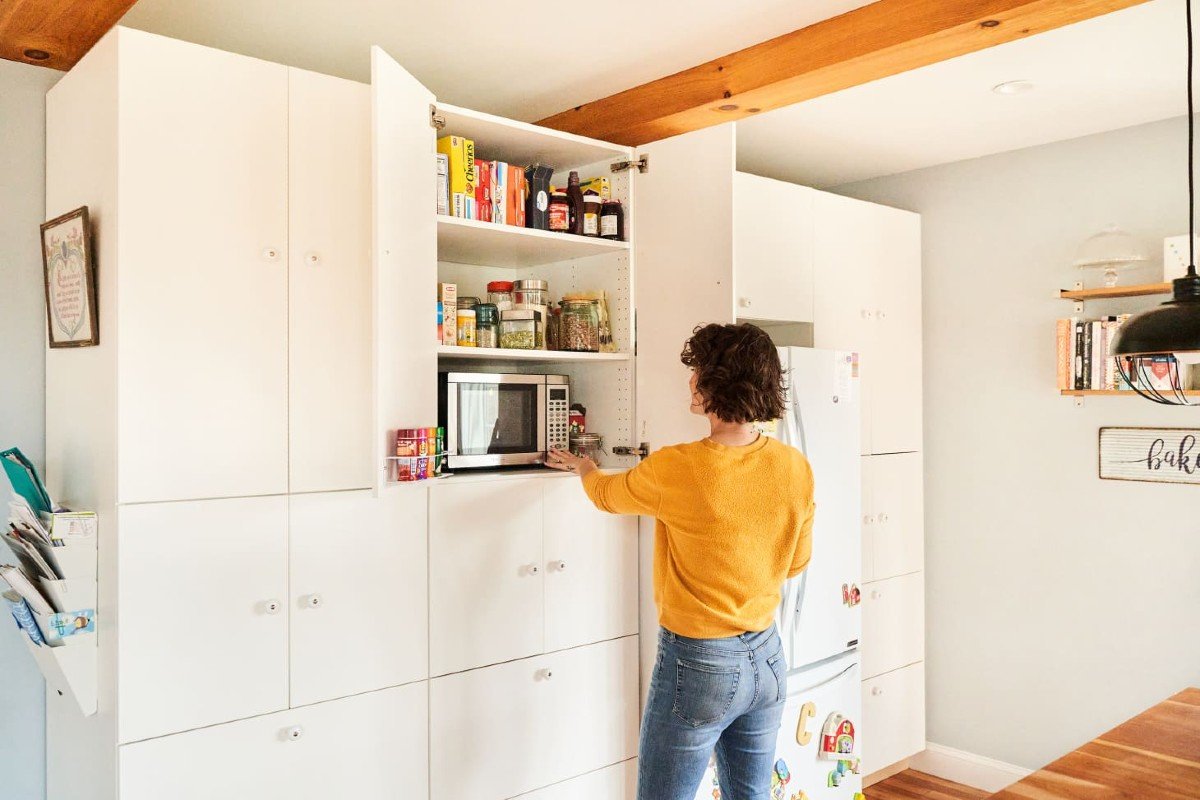 If you're not yet ready to KonMari your whole kitchen, but clutter feels stressful, consider installing an appliance garage cabinet or make room for rarely-used appliances in your pantry.
15. Tougher Surfaces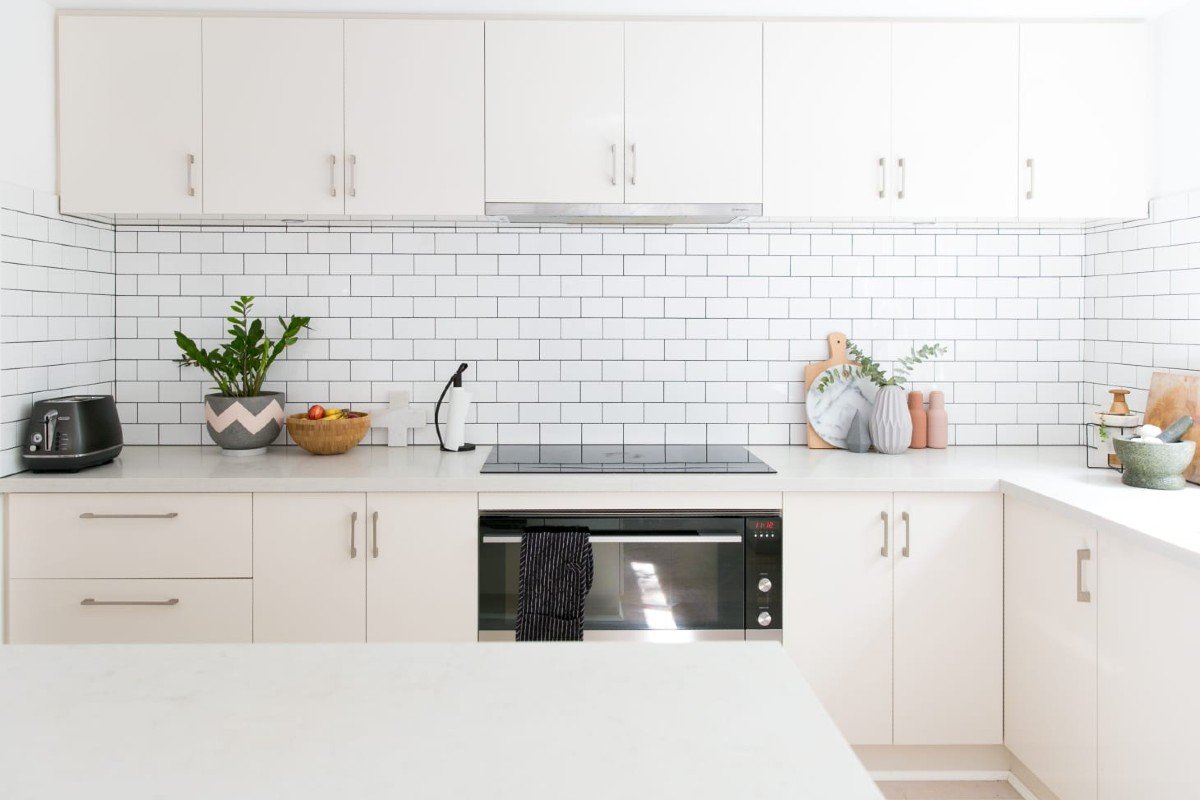 Tougher stone surfaces like quartz have a look and feel of marble, yet quartz holds up better against spills and splatters, making it a perfect choice for busy cooking spaces.
16. Different Shades of Green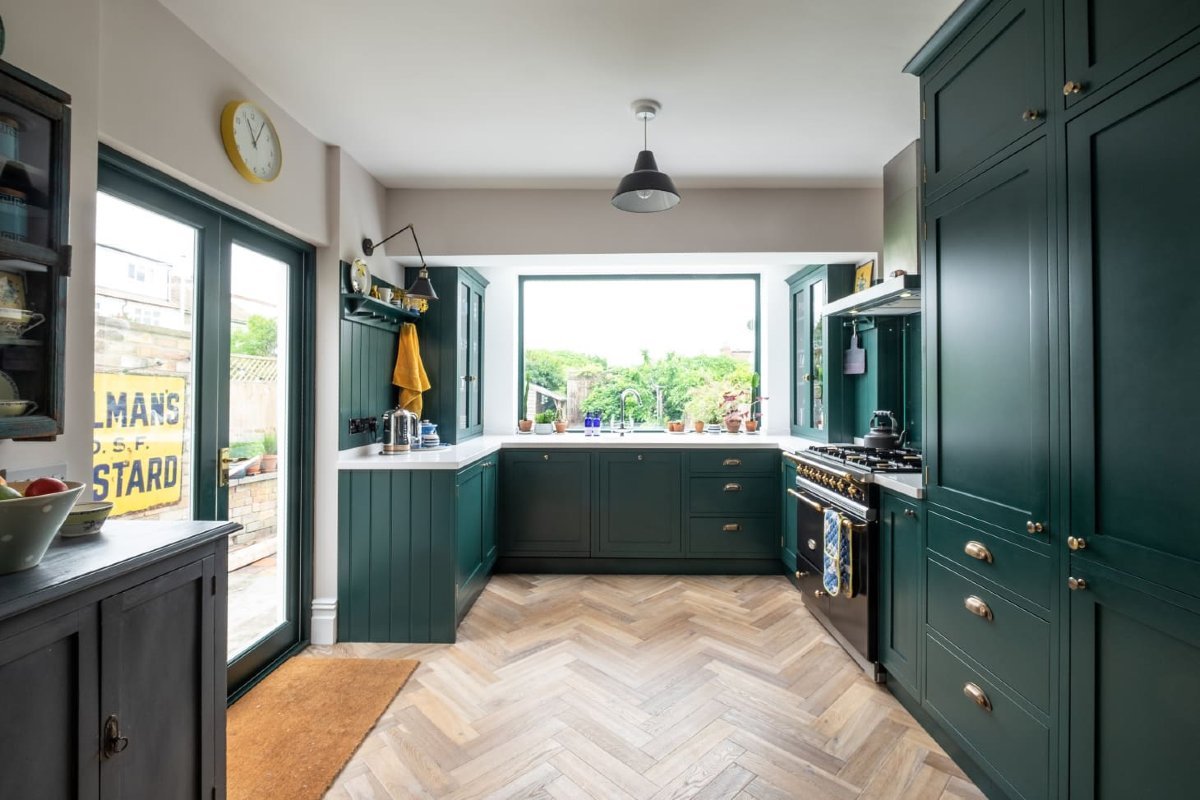 In 2021, take inspiration from Mother Nature and incorporate different shades of green into your kitchen interior design. From muted sage to deep emerald to moody greens, they will all pair elegantly with many other colors and materials.
17. Small Pantry Even in the Tiniest Kitchen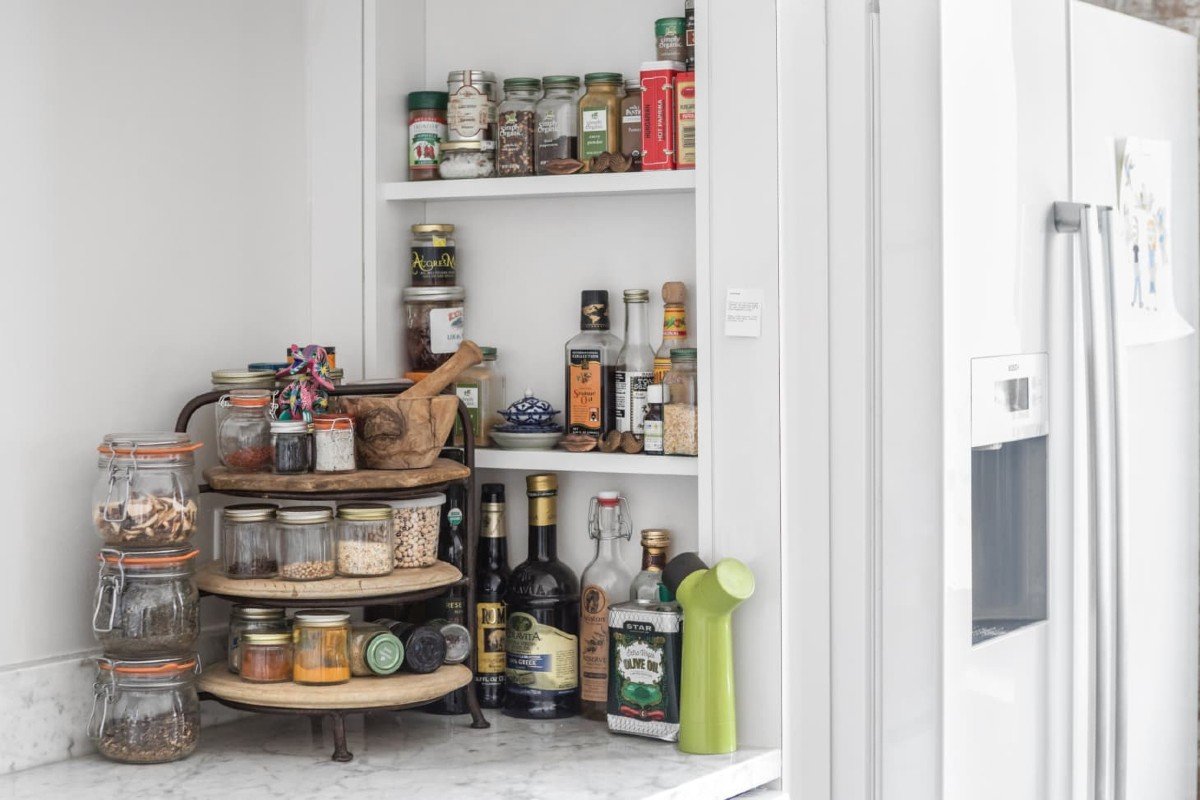 More isn't always better. If you don't have the space for a walk-in pantry, you can create a small, in-kitchen option that will make it easy for you to see what you have and discourage food hoarding and waste. To do this, you can repurpose a bookshelf, devote a cabinet to the purpose, or hang some shelves.
18. Dine-in Kitchens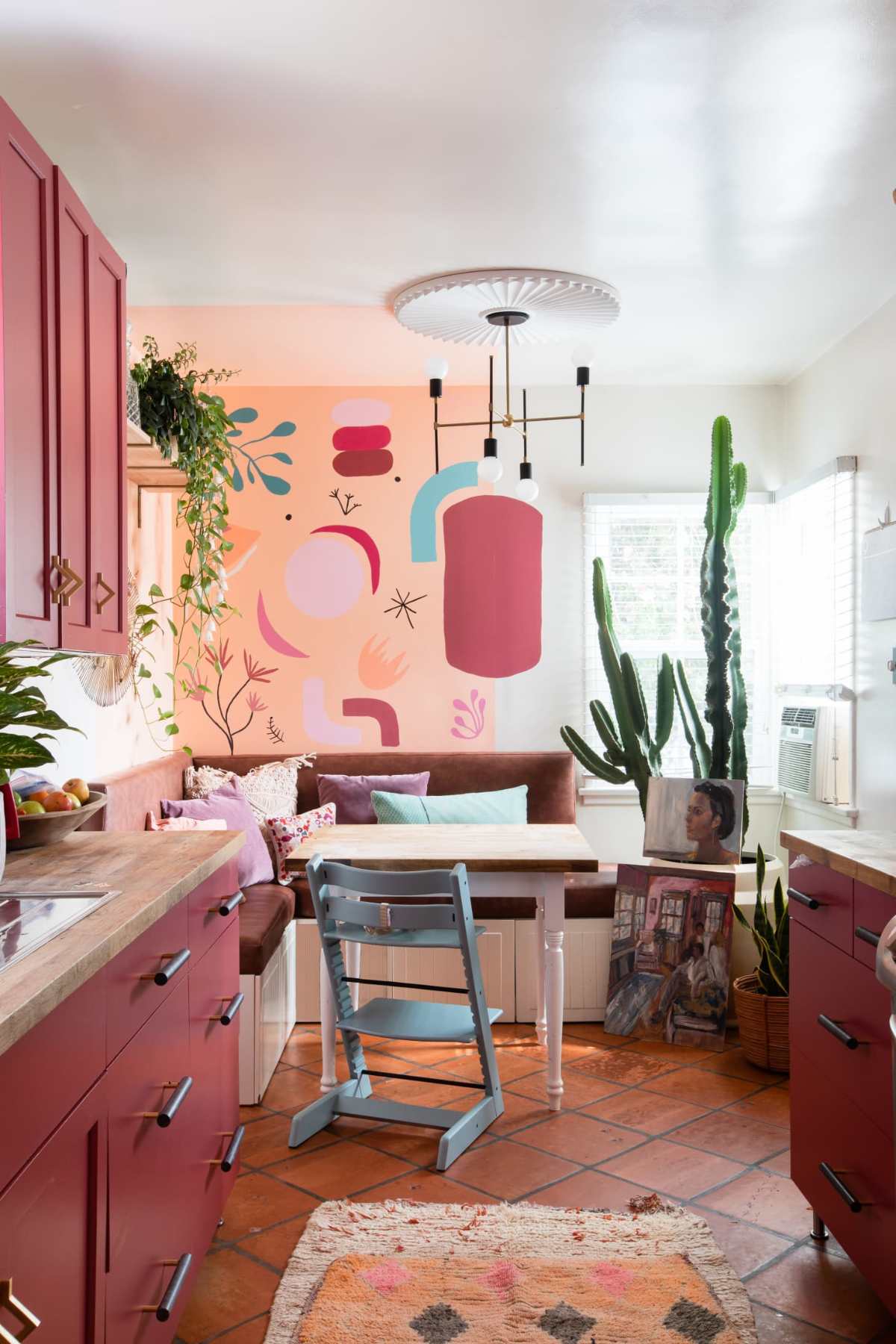 Dine-in kitchens are our favorite! Shake up where you're eating and add a small banquette area or outfit your larger kitchen island with stools. It will make mealtime something to look forward to.
19. Statement Tiles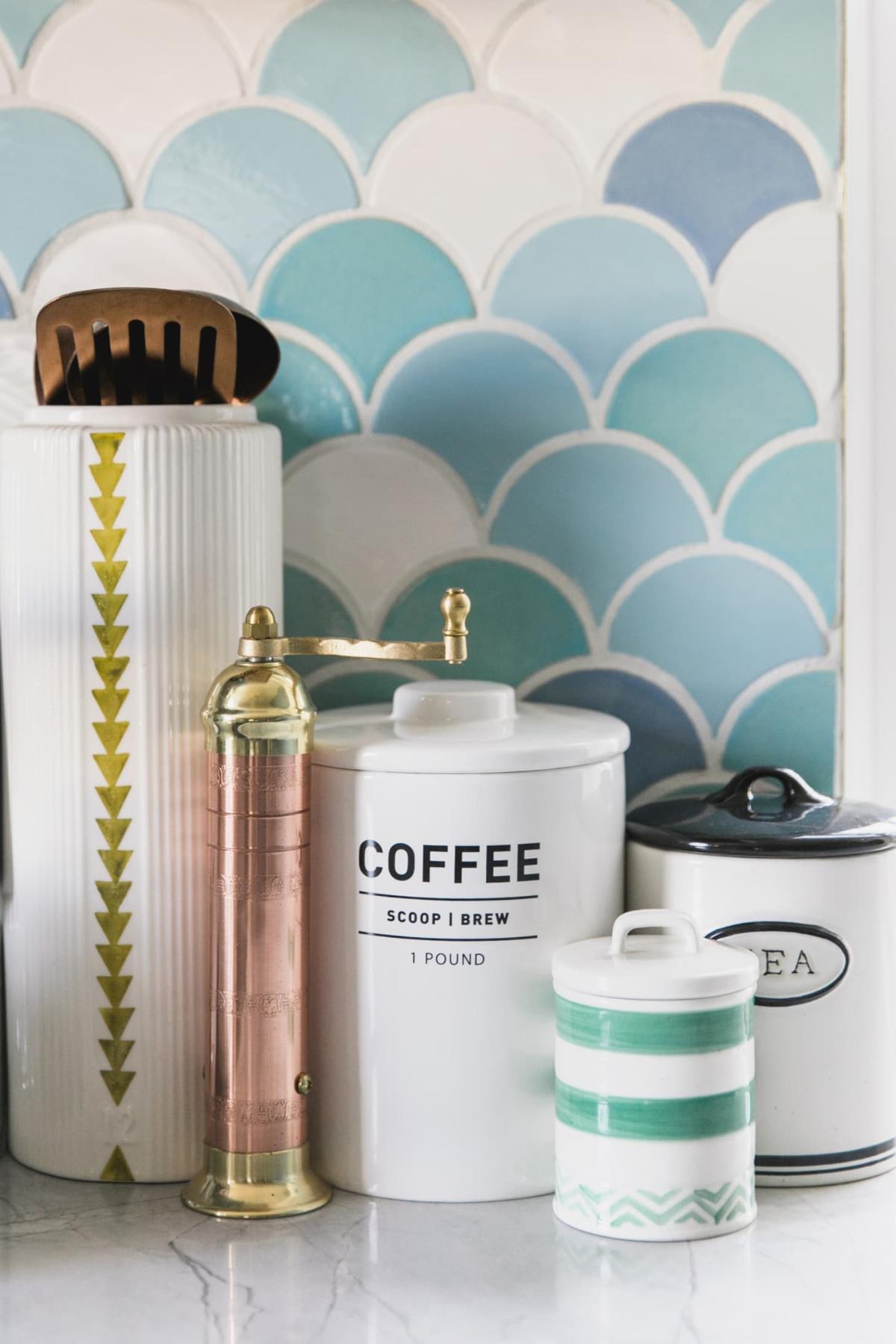 Deviate from the standard rectangular subway tile in favor of squares, diamonds, hexagons, other shapes. Instead of a shiny finish, opt for matte. If you are going to use a subway tile, consider installing it vertically rather than horizontally.
20. Statement Sinks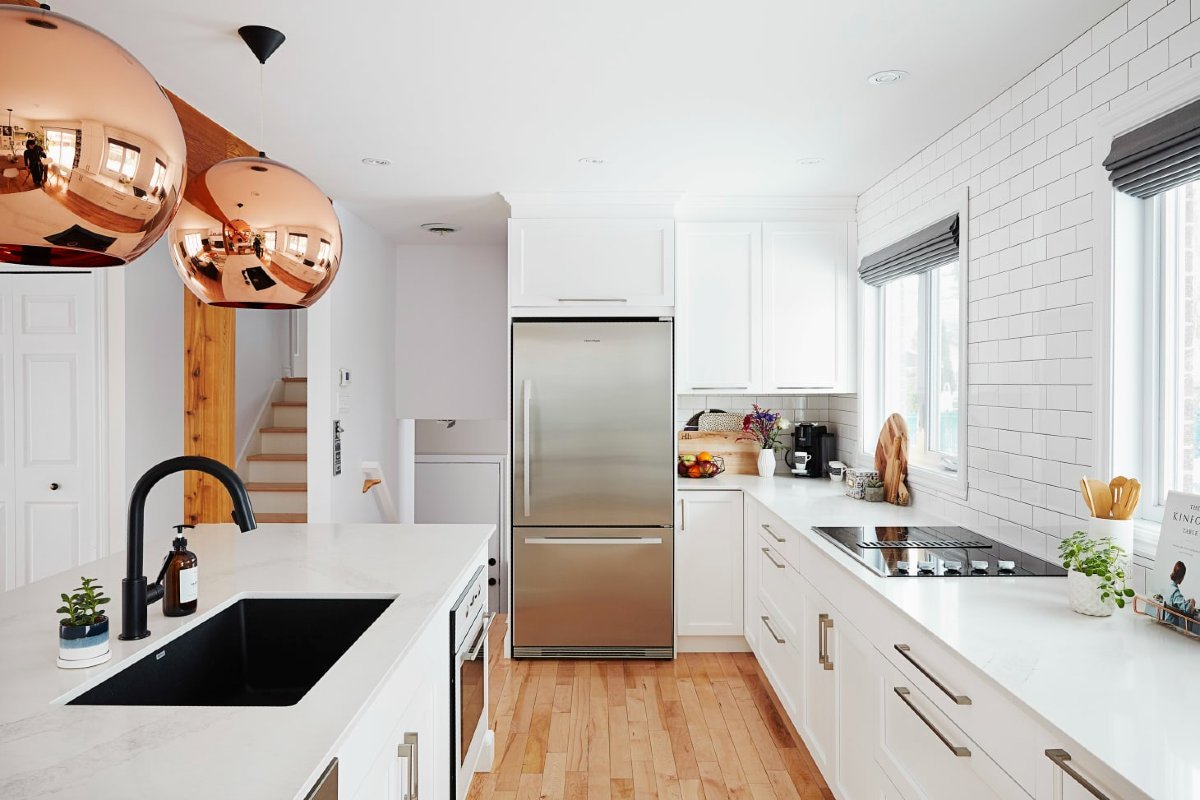 Blending the sink into the kitchen design is so last year! Instead, choose darker finishes and unexpected materials. Not only will it look unique but it will also be easier to keep clean and maintain.
21. Statement Ventilation Hoods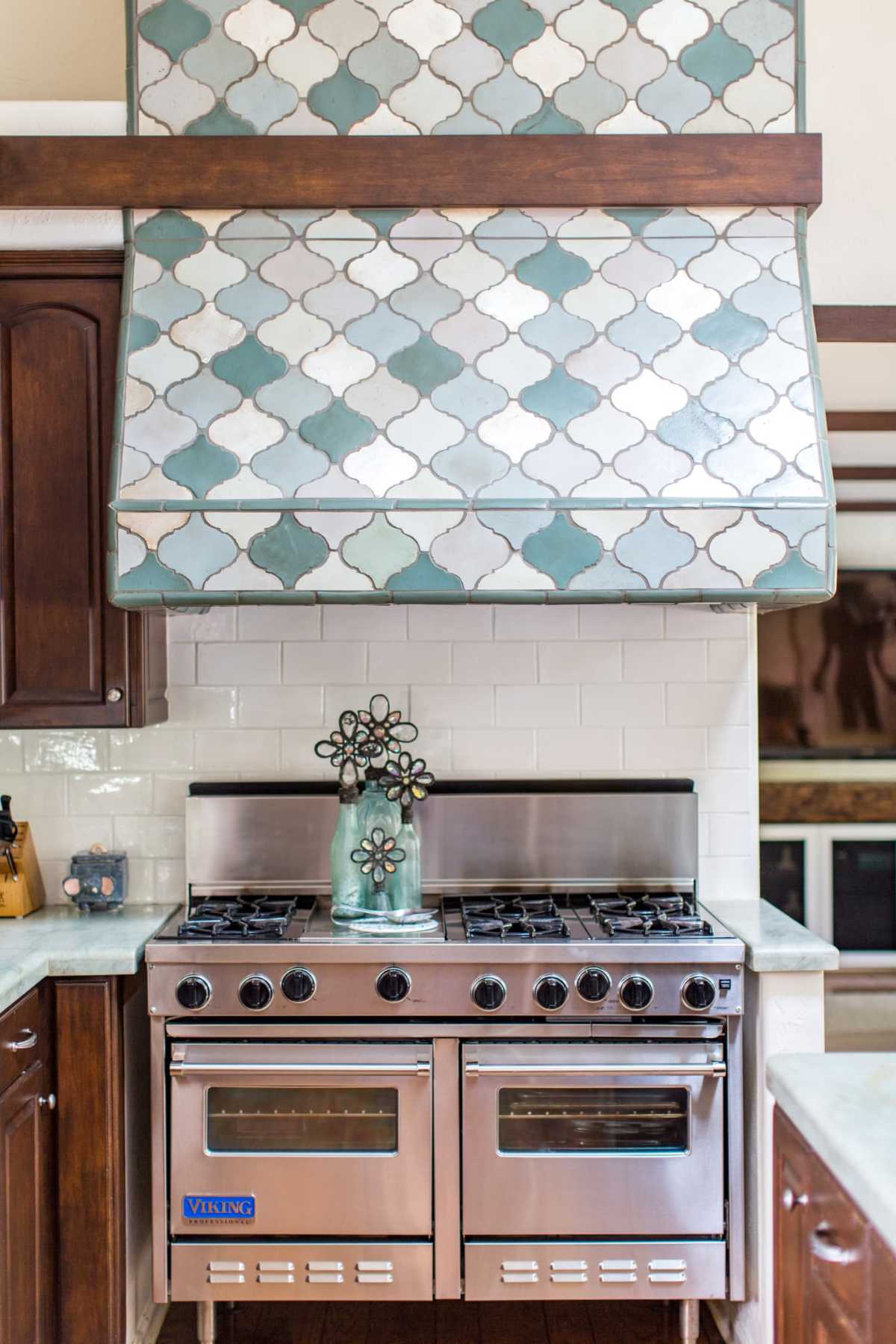 Another kitchen design trend that will be huge in 2021: transforming your good old ventilation hood into a statement piece. It will look marvelous!
These are the 21 kitchen design trends that will be huge in 2021. If you're interested in the topic of design, check out this article on the trends that are on their way out. Which of these styles would you like to incorporate in your kitchen interior? Please let us know in the comments!