Kitchen Storage Organization Ideas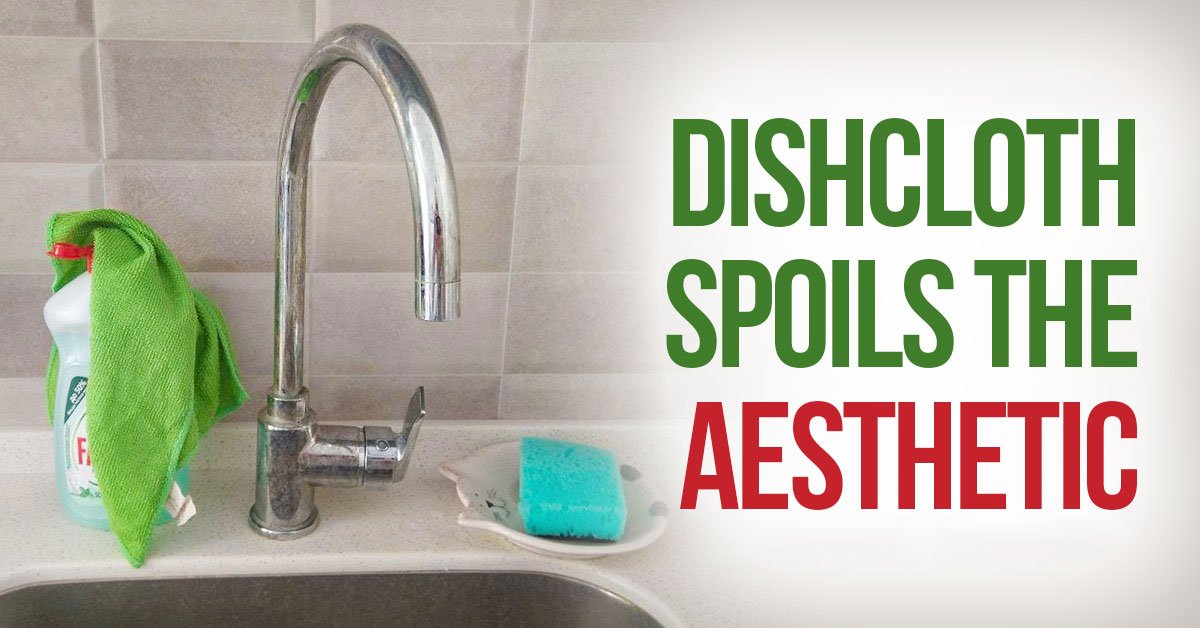 A clean kitchen is a source of immense pride for every cook. Especially when the kitchen is new, you want to clean it to perfection to maintain its aesthetic appeal for as long as possible. Proper kitchen storage organization considerably simplifies access to kitchen utensils and keeps the room clean and comfy.
As a rule, even in a squeaky clean and neat kitchen, the keen eye of a cook will detect something. More often than not, it is a work surface and a sink. The fewer bottles and bits stand in this area, the less visual clutter there is. Also, what to do with the chief assistant — the kitchen cloth that spoils the overall aesthetic? You can't do without it, but if it sits on the sink or hangs on the tap, it changes the appearance of the kitchen.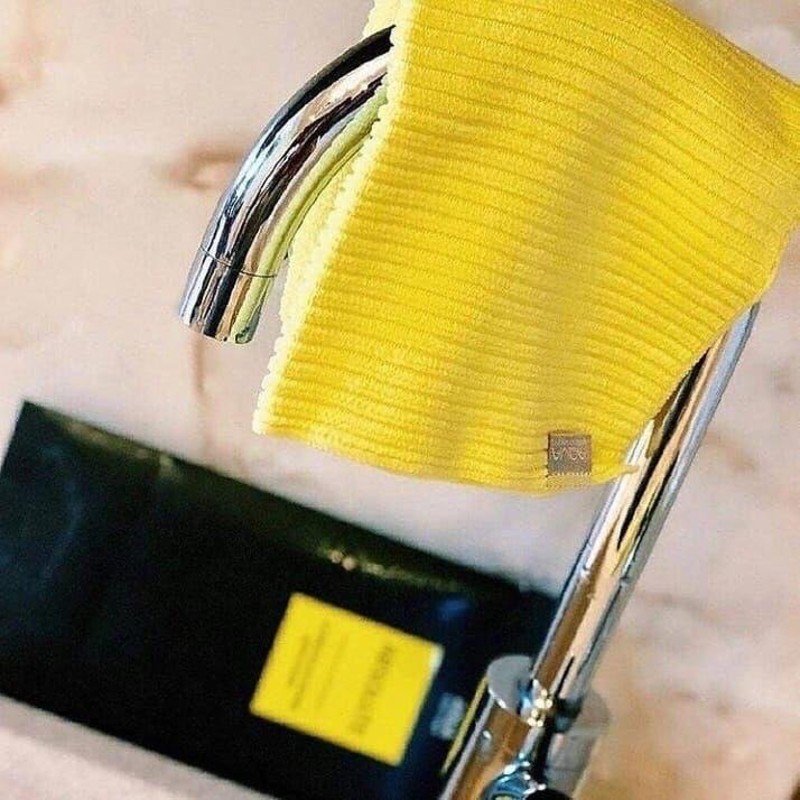 Kitchen Storage Organization Ideas to Borrow
There are tons of convenient kitchen storage organization ideas you can borrow. Especially helpful are various organizers you can hide in kitchen cabinets. If you have been pondering for ages where to store your kitchen helpers, take a look at these solutions.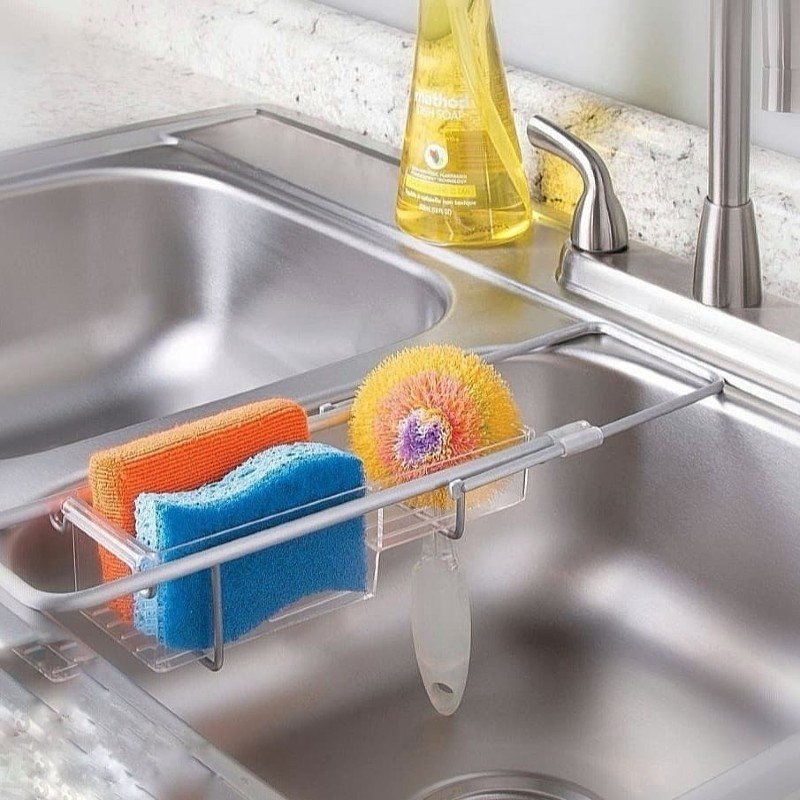 Leave in Plain Sight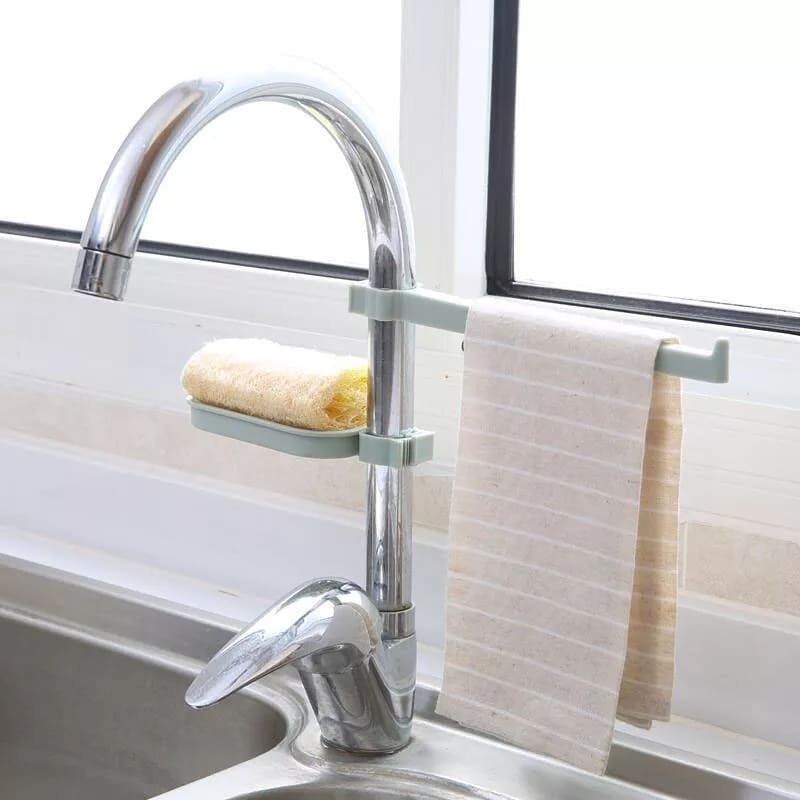 A decorative hanger for towels and cloths will make textiles an attractive element of the kitchen interior. The key to achieving this is ensuring your dishrags are clean at all times. Even better, if they match the color scheme of your kitchen. You can position such hooks directly over the sink, and there will be no visual clutter.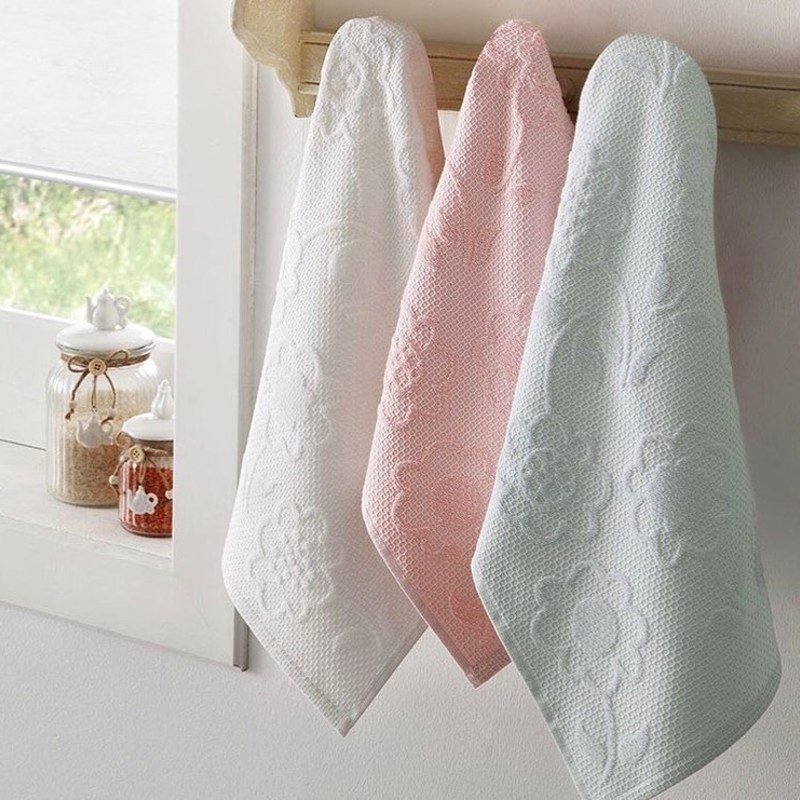 Railings are another excellent solution to help organize the workspace in a small space. Some use them for mugs and kitchen tools, others — for neat bags with kitchen cloths and towels.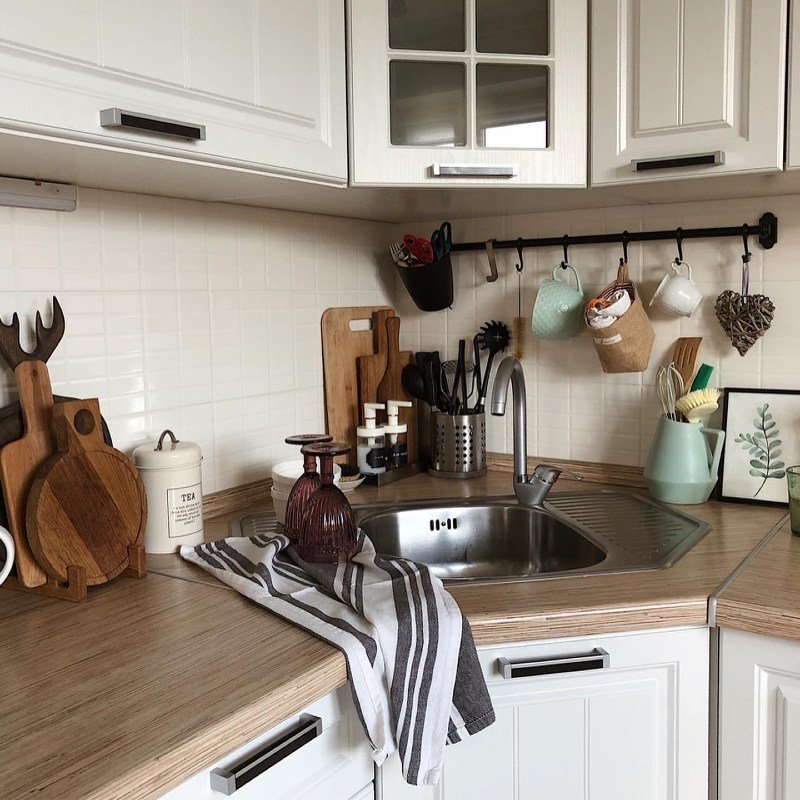 If you also don't like the look of dish soap standing next to the sink, there are plenty of solutions you could try. For example, pour the liquid into a dispenser. Firstly, it is much more convenient to use. Secondly, such dispensers often have an additional niche for a sponge or cloth. Thus, everything looks organic and does not cause a sense of discomfort.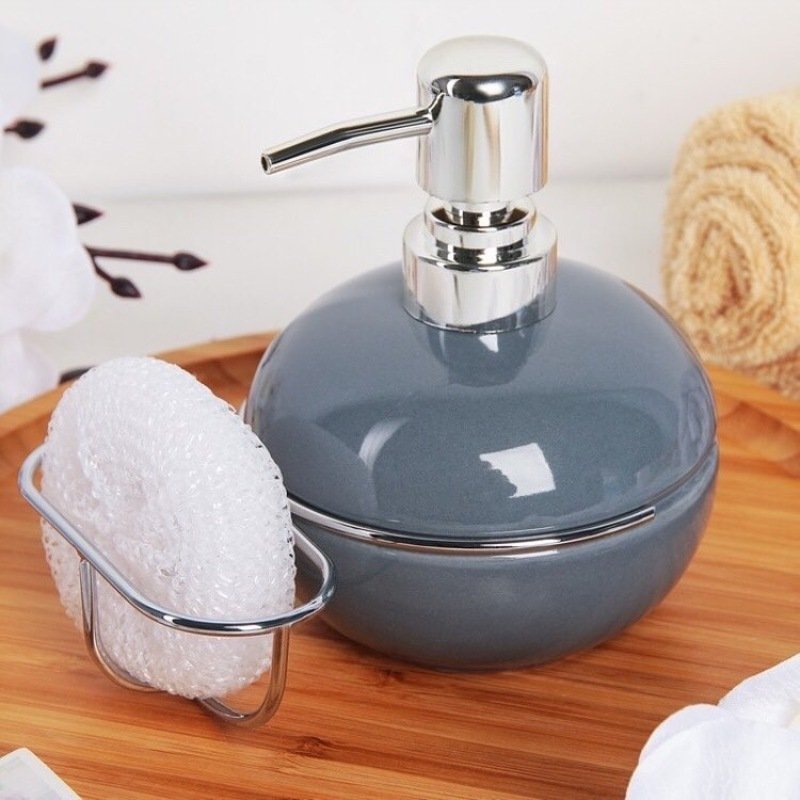 It's splendid when everything in the kitchen is thought out to the last detail. A matching set of a sponge holder, dispenser, and spoon holder can provide that feeling of completeness. Such things will never cause dissonance at the sight of detergents or cloths next to the sink.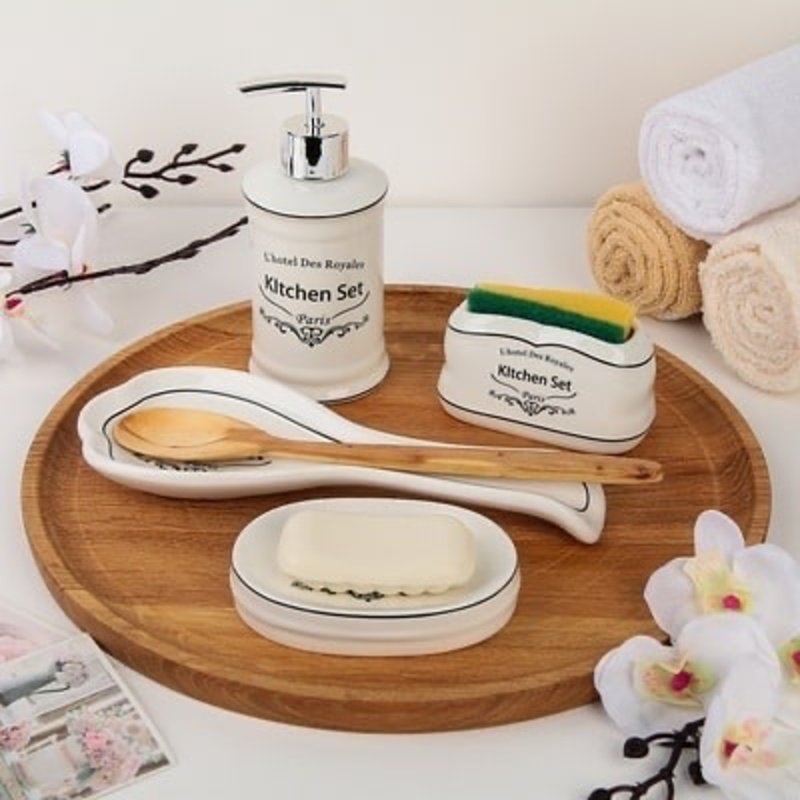 Hide in the Cabinet Under the Sink
If you wish to hide your kitchen cloth out of sight, you can place it in an organizer, which you can attach to the inside of the cabinet under the sink. In the same cabinet, you can store several plastic organizers with clean dishrags and soaps.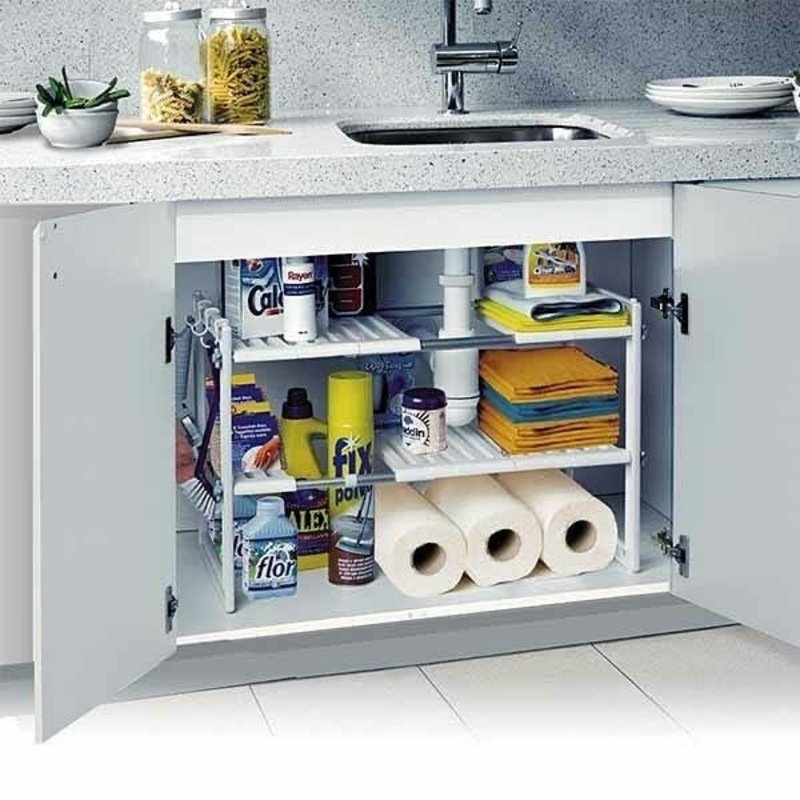 Sliding shelves can also help you hide everything that you don't want to see on the work surface near the sink. If you're limited in space, you can attach a sliding drawer to the wall of the cabinet, which can hold brushes, sponges, and cloths.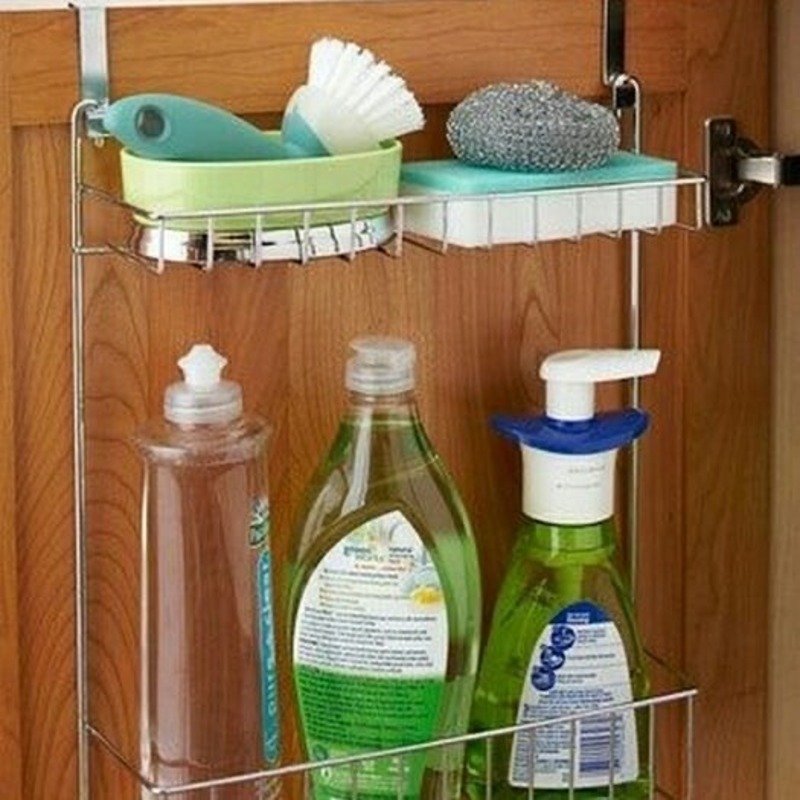 Use Paper Towels
A paper towel holder solves the problem of unsightly kitchen cloths once and for all. Regardless of its placement, the tabletop will always look neat.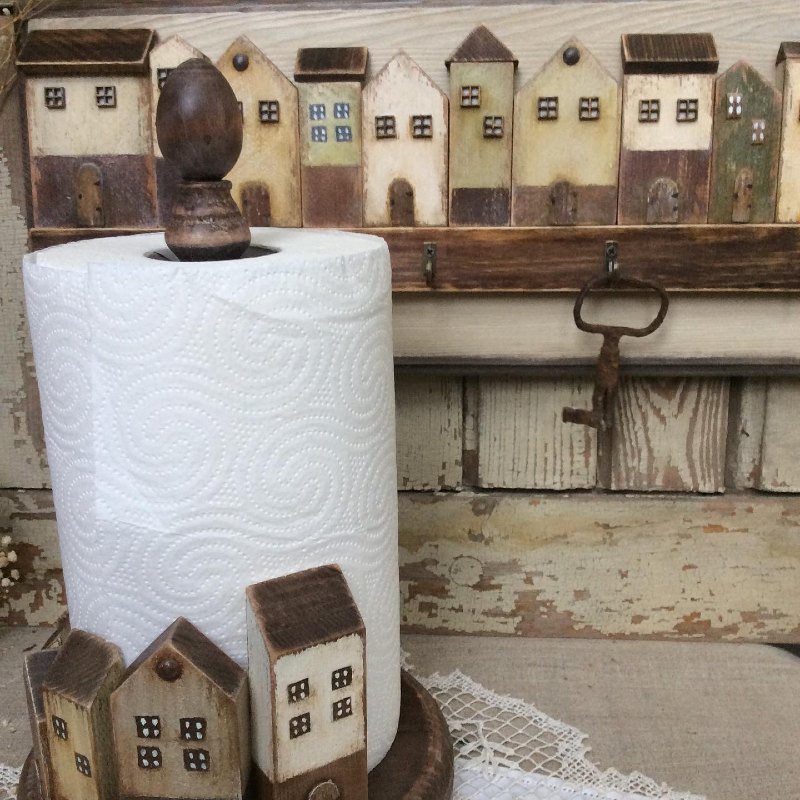 Besides, there are so many beautiful paper towel holders to choose from! Not only will they not add to visual clutter, but they will also become details of the kitchen interior.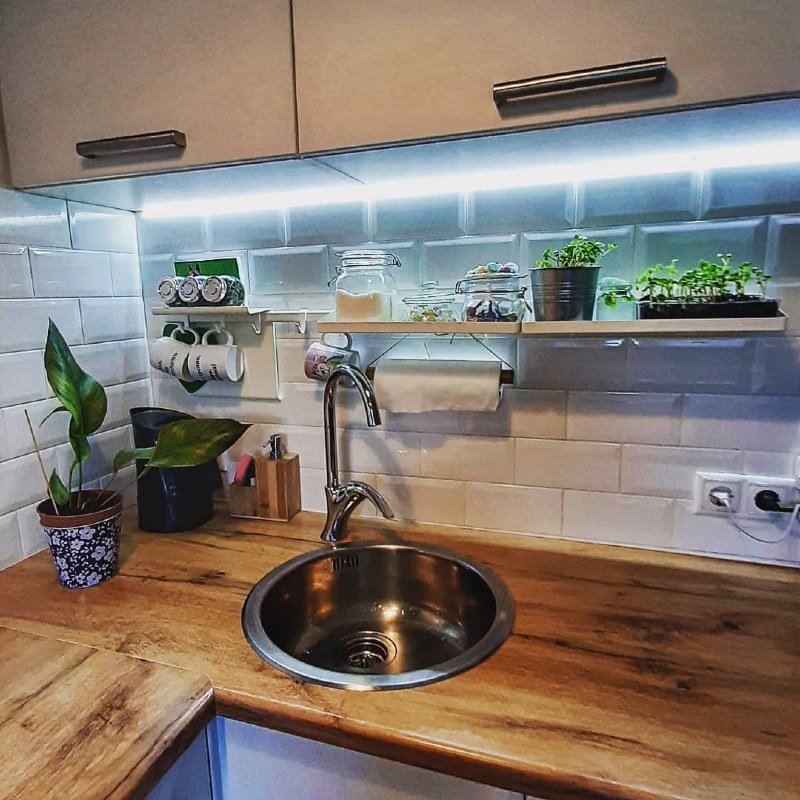 The kitchen storage organization is, first and foremost, a convenience. These ideas inspire to tidy up those cabinets and do some general cleaning, don't they?