This Man Wears High Heels Just Because He Likes It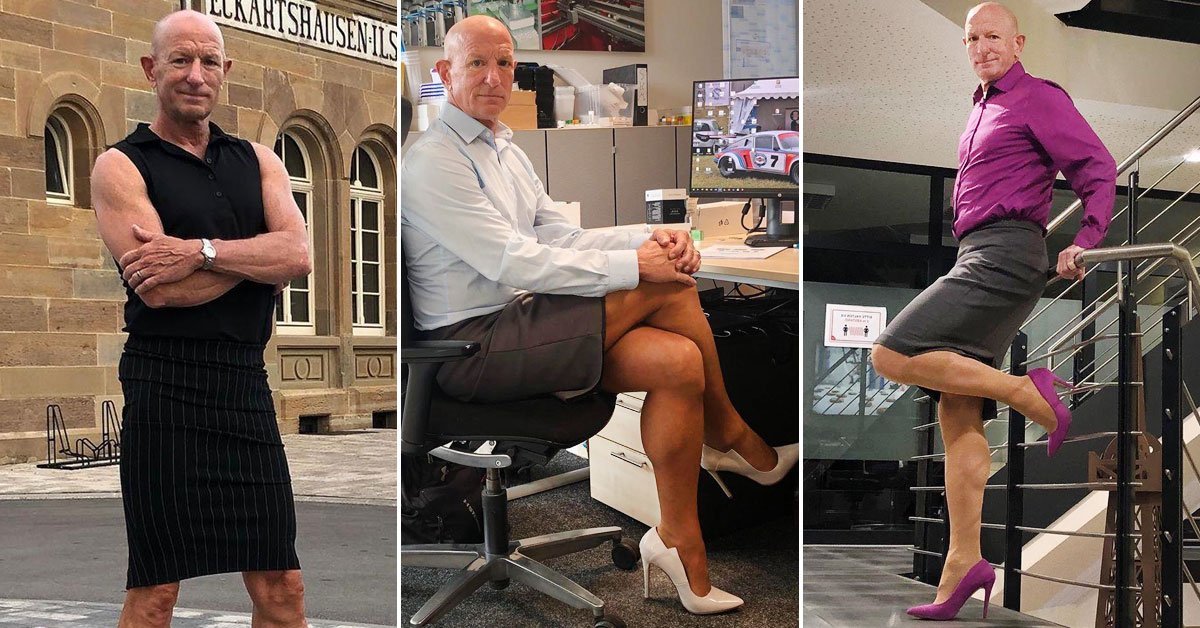 Clothing style is considered to be a marker of gender. Thus, the overwhelming majority of people classify skirts and heels as only women's wardrobe, and suits and ties as men's. Mark Bryan, a straight man who bravely wears high heels and skirts, strongly disagrees with this.
For many, it may seem strange that an ordinary man who is happily married to a woman chooses such a wardrobe. He explains his unusual passion simply: "I just like it!"
A Man Wears High Heels and Skirts
Mark is American but he currently lives in Germany, where he works as a robotics engineer. On his Instagram, he writes that he is married, adores his Porsche, and admires beautiful women. The only thing that sets him apart from other men is that he prefers tight skirts and heels.
"I dress this way because I can. Just to be different. I've always admired women in tight skirts and heels. I'm not trying to look feminine or seductive. Personally, I believe that clothes have no gender." Mark prefers to wear more masculine tops and complement them with skirts and heels.
A Variety of Textures and Colors
Mark admits that it was a variety of options that inspired him to experiment with style: "There are so many different options in women's wardrobe! Speaking of men's pants, the color palette is far from diverse: black, gray, navy blue, and brown. No prints or bright accents. Choosing skirts, you get many more color options, floral and animal prints. The same goes for heels. You can also wear open-toed shoes if the weather allows it."
It Doesn't Matter What I Wear. What Matters Is How I Feel
Mark says that he doesn't feel like someone else. It's just clothes. When he chooses heels, he feels much higher. Wearing such unusual clothes also gives him the confidence and strength. "
By the way, Mark has been happily married for 11 years now and gets incredible support from his family. His wife often helps him choose clothes. And his daughter would like to borrow his shoes from time to time.
Mark also gave advice to men who like skirts and heels, but are afraid to wear them in public. "When it comes to shoes, just start with small heels and move up to higher heels over time. Of course, some people behave like predators and attack the weak. Therefore, show your confidence and do not be afraid of anything. Speaking of skirts, society will accept a man in a skirt much faster than a man that wears high heels."
Did you enjoy the article? Feel free to share your opinion in the comment section!