The Worst Shoes to Wear With Jeans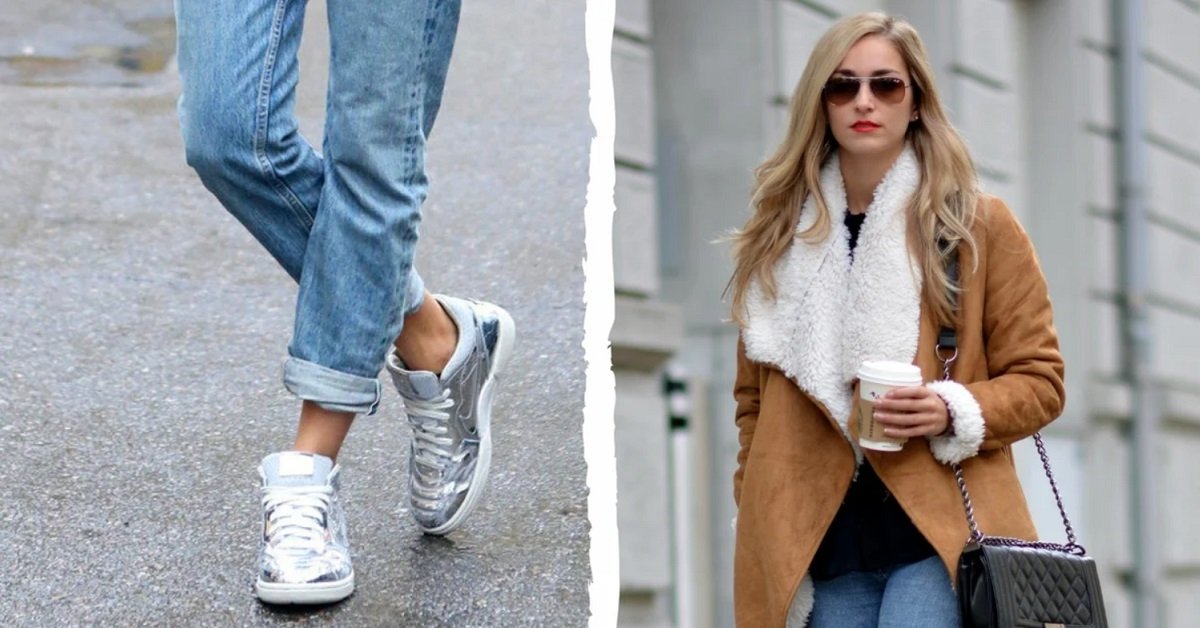 Calling all jeans and shoe enthusiasts: your style tips for a put-together look have arrived. Typically, jeans and shoes are the most well-loved and frequently-worn items in our closets and we don't give much thought to which shoes to wear with which pair. However, pairing the two wardrobe staples can be a bit of trial and error. With the plethora of styles showing up, there are plentiful of possible combinations. Unfortunately, not all of them work.
You don't have to be a fashion designer to navigate style. A trained eye can immediately identify the best and worst shoes to wear with jeans. All there is to do is to focus on a few essential details. Without delay, let's figure it all out together!
Over-the-Knee Boots Over Jeans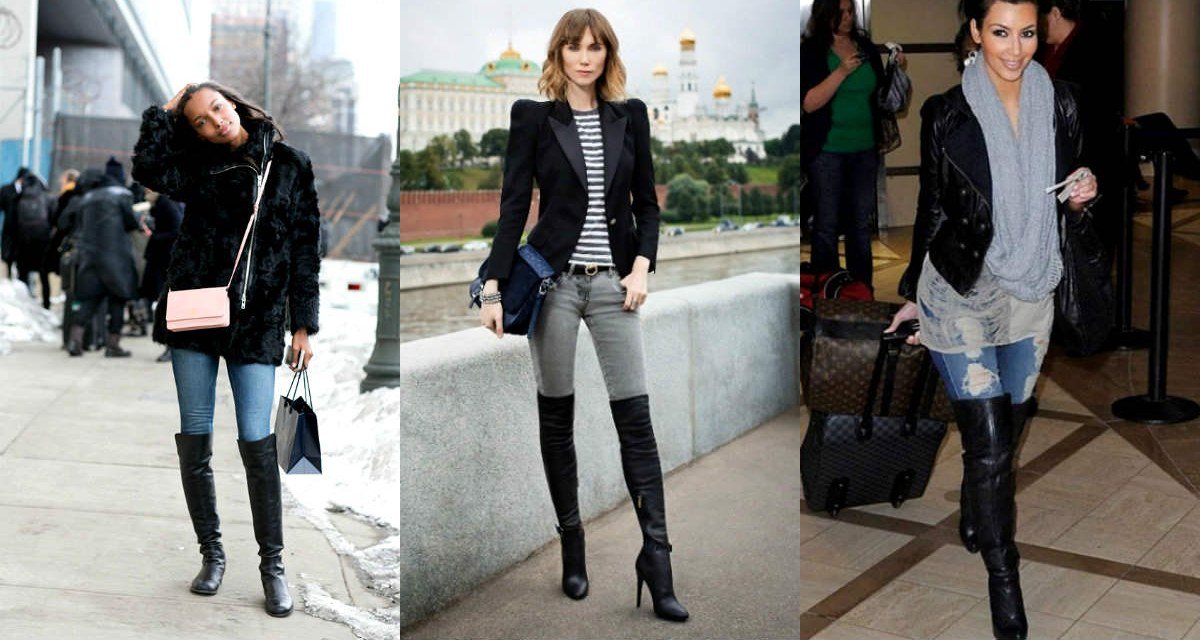 You may have noticed that outfits with over-the-knee boots and skinny jeans are gradually going out of style. Today, comfortable combinations with a touch of chic are in trend. Over-the-knee boots present less of a challenge with long legs, but they might not be a favorite look on shorter, more petite frames. Besides, many women actually have trouble comfortably moving in them.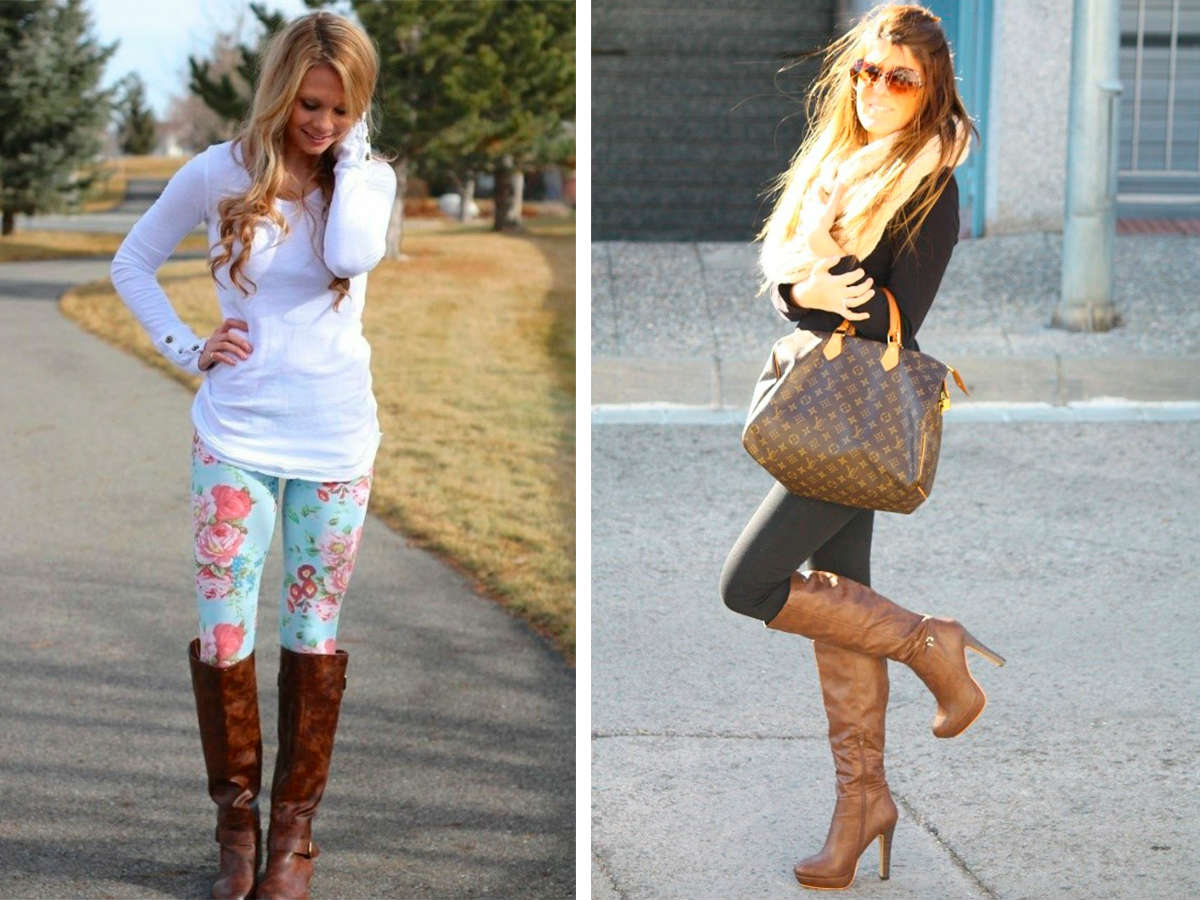 Nevertheless, many people do consider over-the-knee boots a wardrobe essential, so if you do opt for purchasing a pair, make sure they fit you perfectly and are, first and foremost, comfortable.
Ankle Boots With Baggy Jeans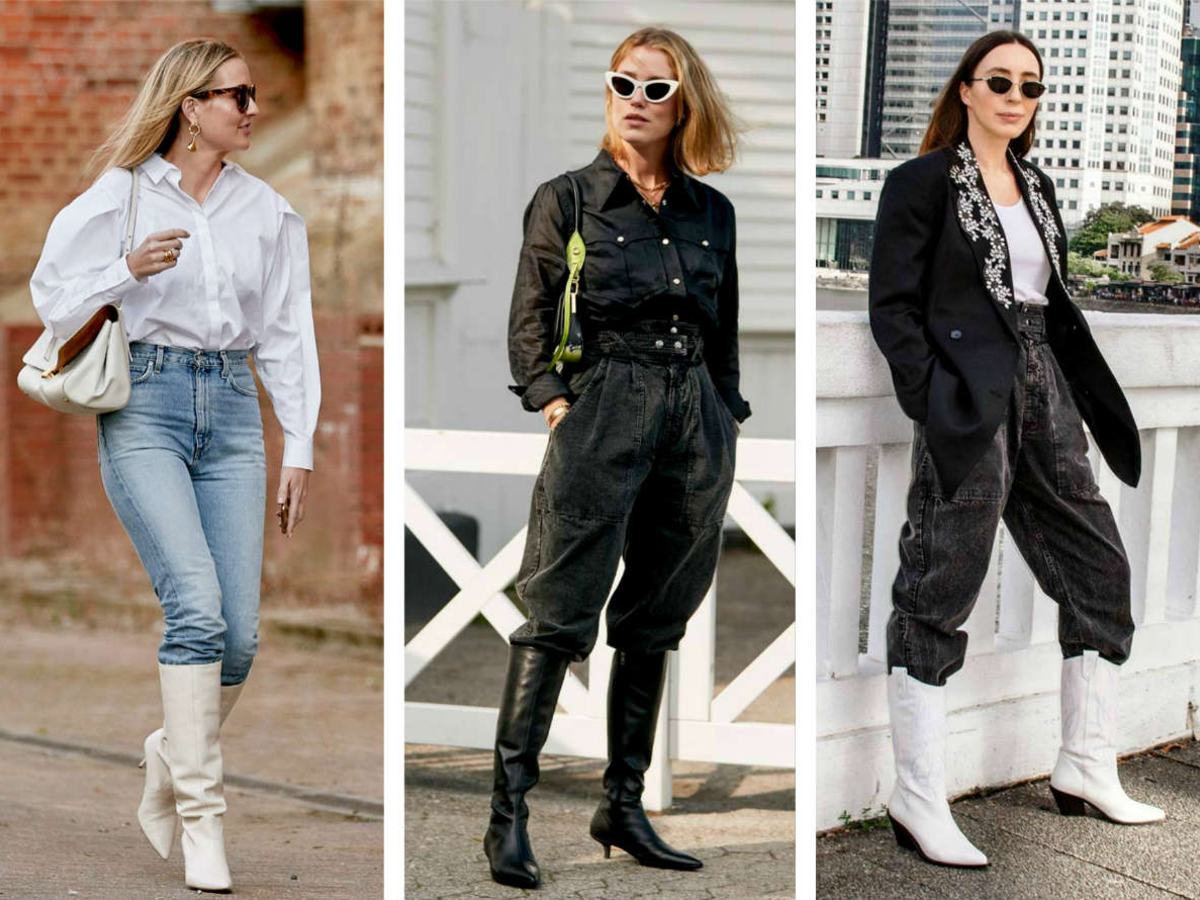 In fact, the easiest way to pair shoes with jeans is to opt for skinny ones. Shoes, sneakers, and ankle boots with the wide opening look great. However, it is best to avoid wearing the latter with the so-called hooligans or banana jeans.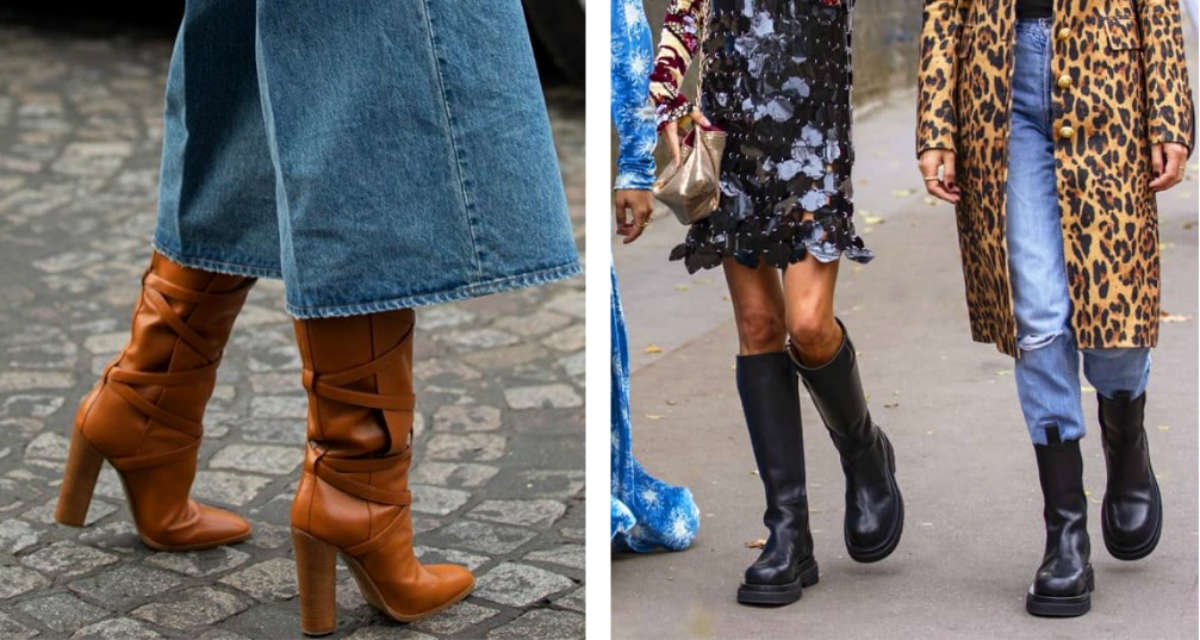 When picking an outfit, it is important to take textures into account. If you have chosen wide-leg trousers, opt for shoes with a more fitted style. Therefore, pair banana jeans with long boots that hide the bottoms of the pants.
Flats With Jeans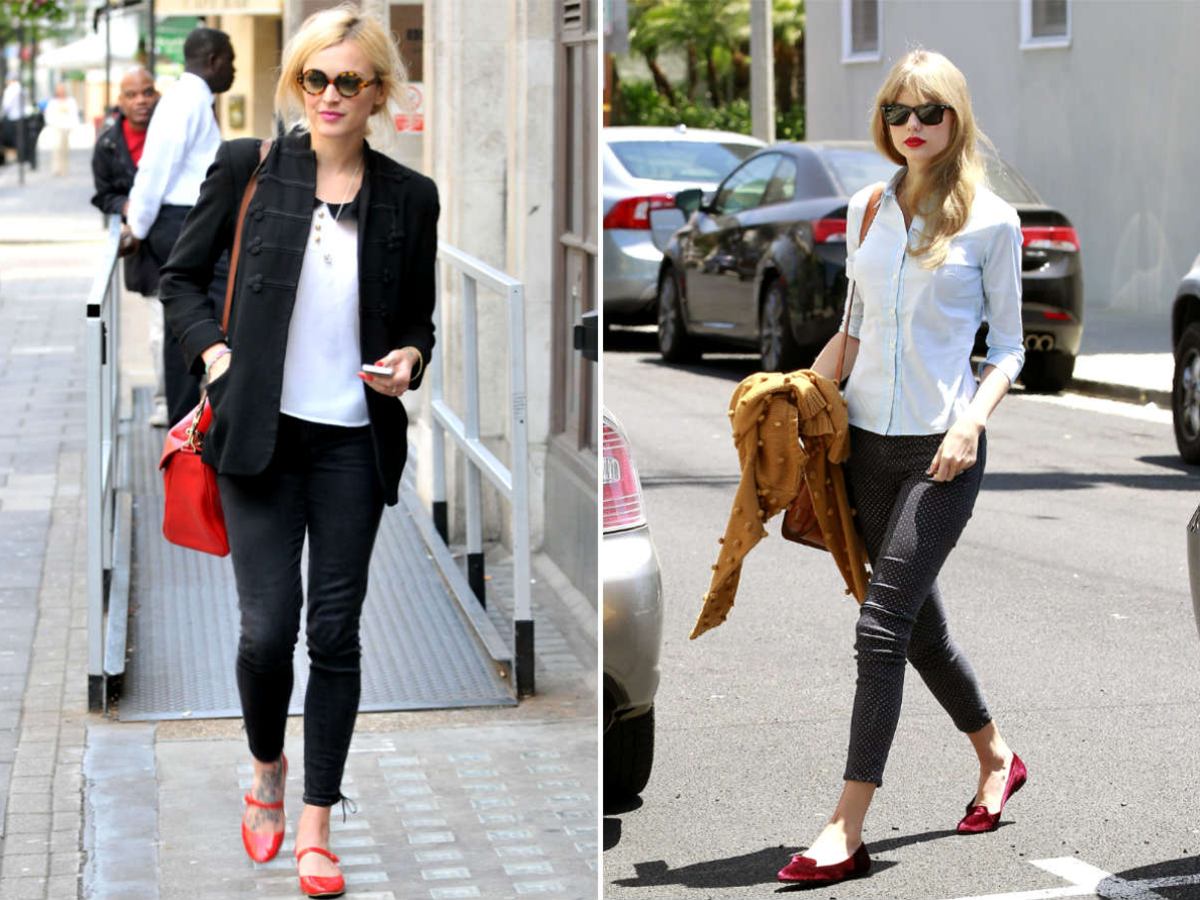 Just a couple of years ago, women wore flats with any trousers, regardless of fit and cut. Although it's hard to give up such comfy shoes, it is best to do so if you happen to favor flared jeans.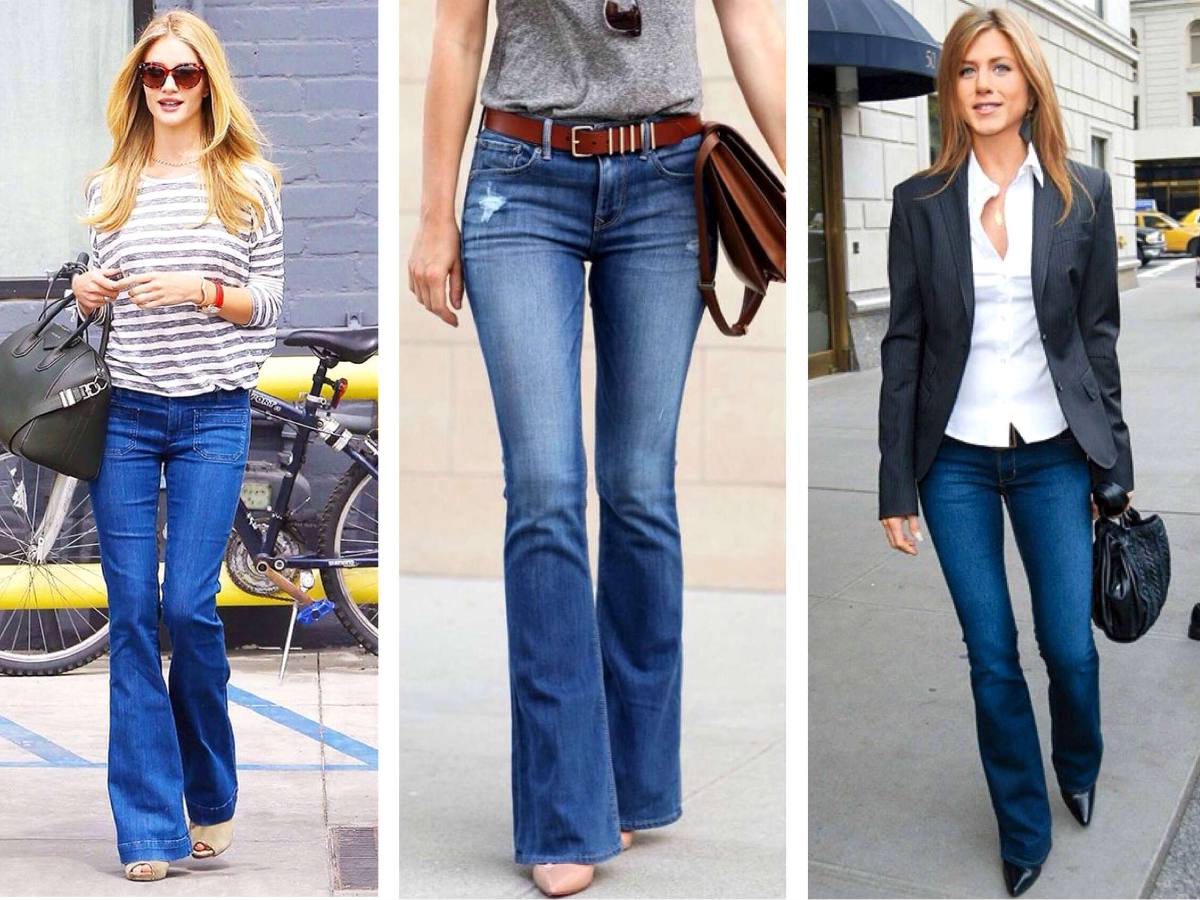 Flared jeans shorten your legs, which, once again, may not be a problem for tall ladies, but may pose a challenge for petite. Therefore, opt for replacing flats with heeled sandals or boots. If you do want to wear these trendy jeans with flats, make sure to find the right top that balances out your figure.
Sports Shoes With Jeans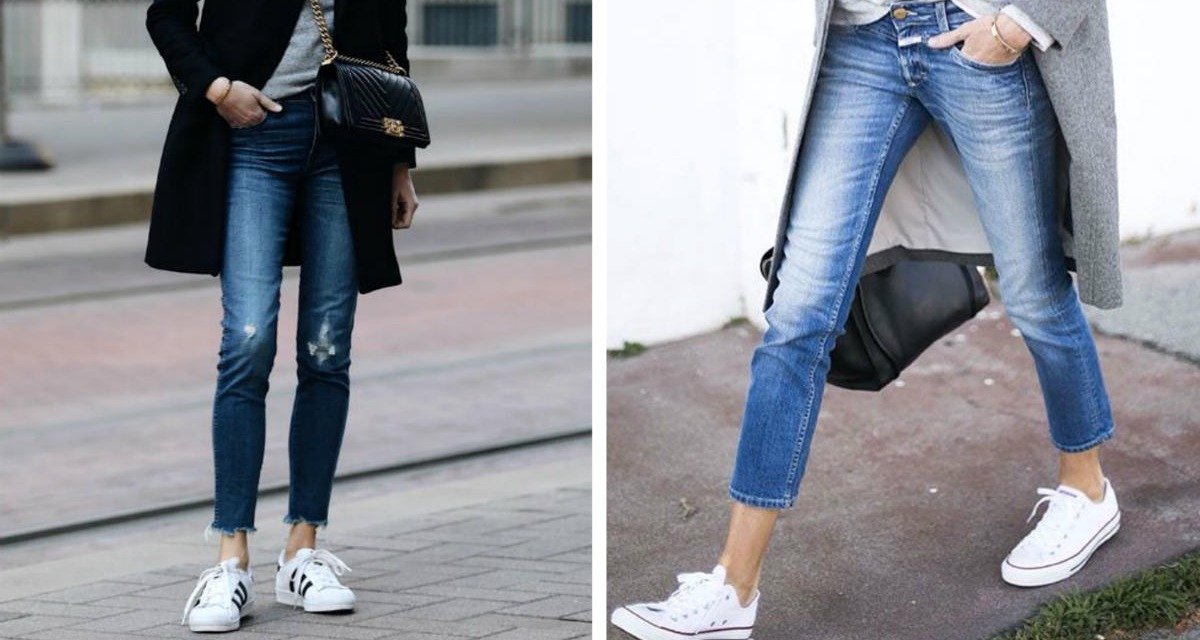 Sports shoes and sneakers with jeans are most people's go-to outfit. However, to make the look work, don't pair running shoes with skinny jeans, as it may look silly. We recommend opting for casual shoes or sneakers and loose-fitting jeans.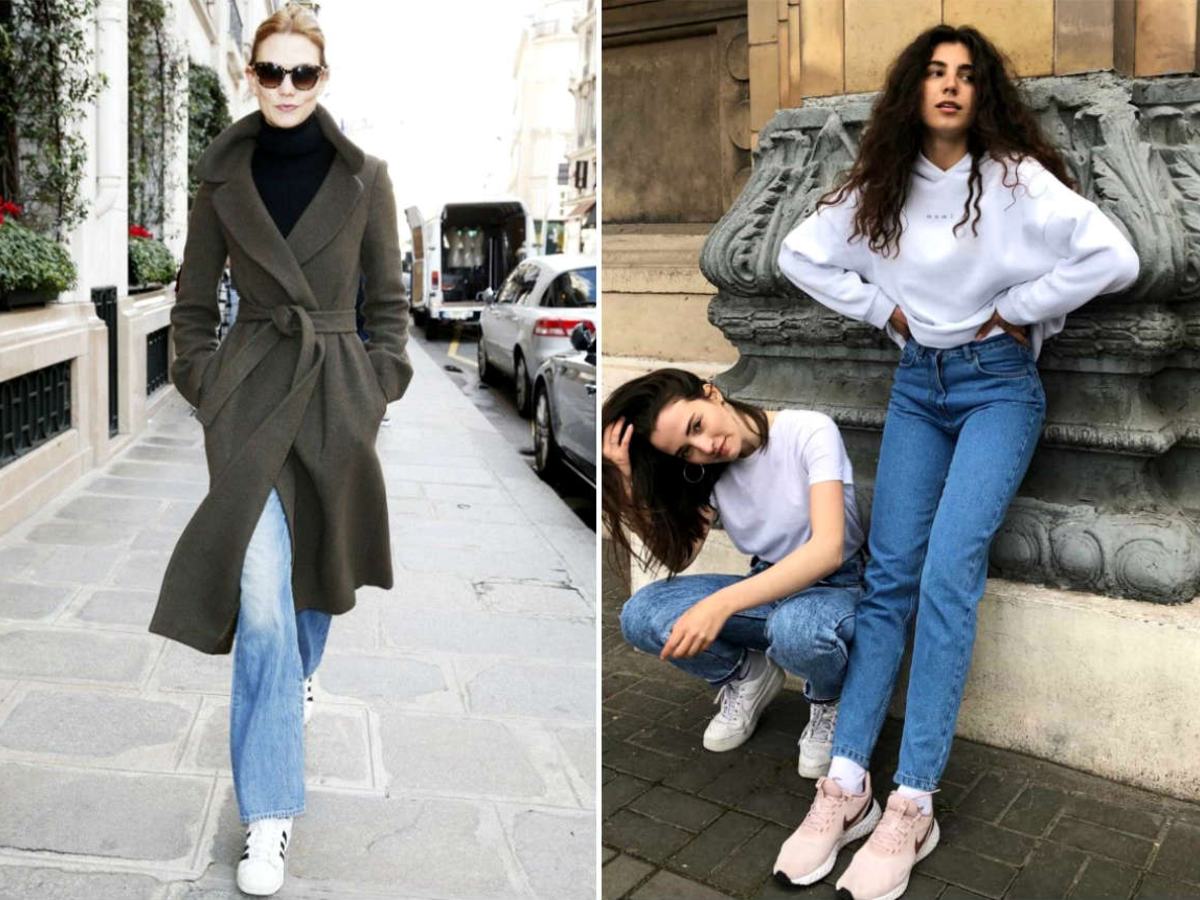 In conclusion, we'd like to reiterate the following: personal style is supposed to be personal — if you like it, feel free to wear it, and don't listen to any recommendations you don't agree with.
What style is your go-to pair of jeans, and what shoes do you tend to pair them with most often? Tell us and other readers in the comments section!