Mason Jar Desserts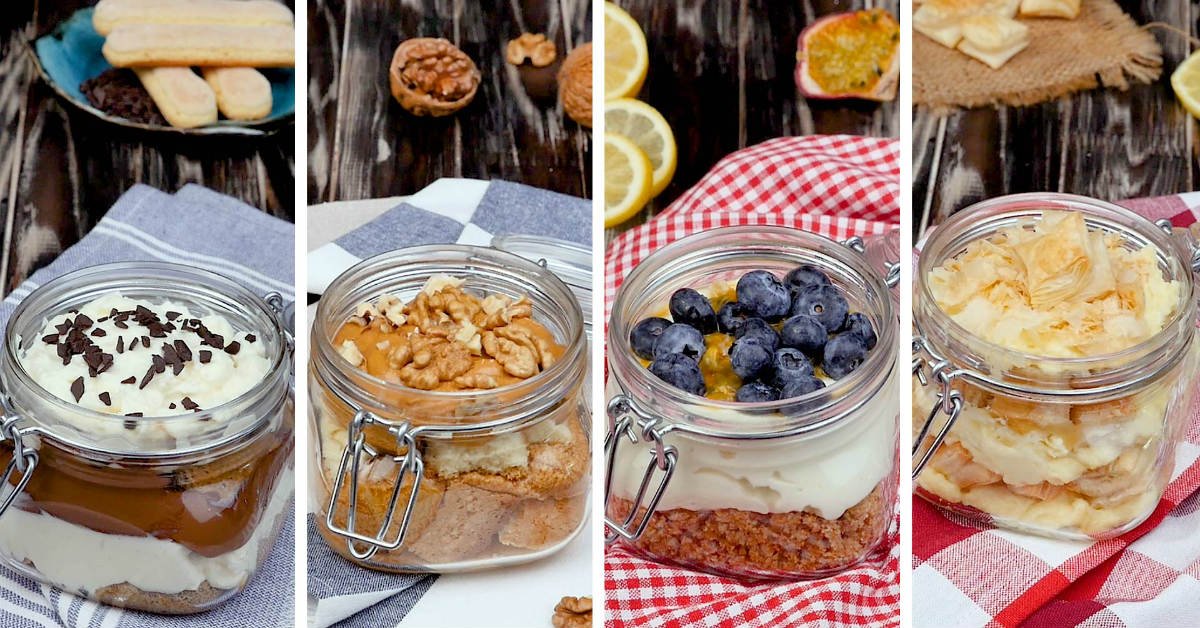 Mason jar desserts is a creative idea for a festive treat. Firstly, such goodies are prepared much faster than various cakes. Secondly, they have convenient servings. In addition, this yumminess looks just great!
We liked such a cooking idea. Therefore, we decided to prepare mini-versions of our favorite classic cakes. And, of course, we just had to share the results with you! Hurry and write down how to make Tiramisu, Napoleon cake, Russian honey cake and cheesecake in a jar.
Mason Jar Desserts
Tiramisu in a Jar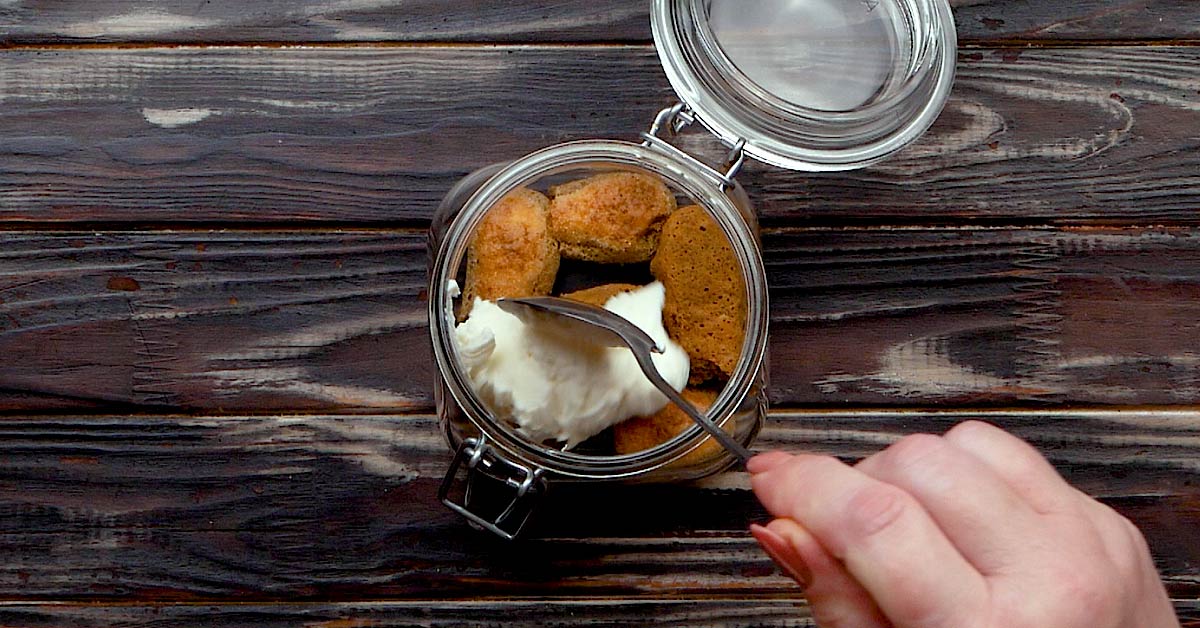 For the recipe you will need:
9 oz (250 g) of mascarpone
5

⅓ oz (

150 g) of ricotta
2 tbsp sugar
½ cup (120 ml) chilled espresso
1 small pack of savoiardi cookies
1 small jar of chocolate spread
vanilla essence to taste
dark chocolate to taste
Preparation:
Beat the mascarpone in a blender. Add ricotta, sugar and vanilla essence. Thoroughly beat until creamy.
Break the savoiardi cookies into two. Dip it in espresso. Next, place the cookies on the bottom of the jar in one layer.

Put a layer of the mascarpone and ricotta cream on the cookies.
The next layer is the chocolate spread. To make it more convenient for you to add it, pour it in a pastry bag.

Sprinkle with grated chocolate or chocolate chips. Repeat the layer of cookies and cream. Garnish the dessert with chocolate.
If your jar is larger, alternate the layers, starting with cookies and ending with mascarpone and ricotta cream. Bon Appetit!
Russian Honey Cake in a Jar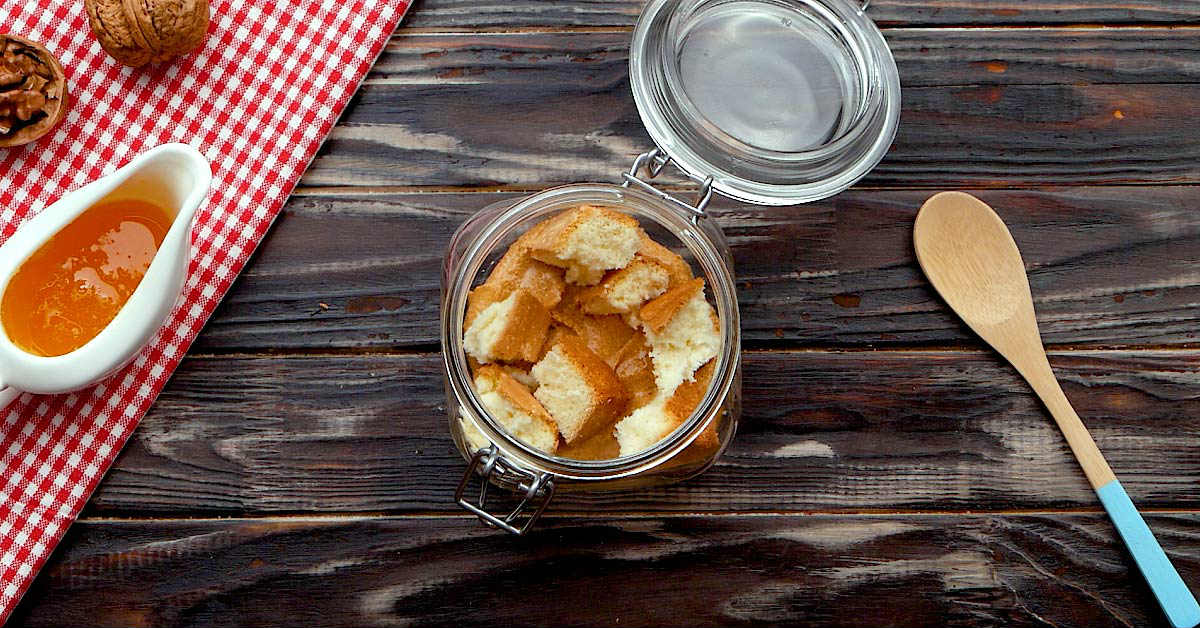 For the recipe you will need:
4 oz (100 g) of sponge cake
2

⅓ tbsp

of dulce de leche

½ cup

(100 g) butter
2

⅓ tbsp

of honey.
Preparation:
Beat the softened butter with dulce de leche and honey.
Then put a layer of the cream in a jar. Place slices of sponge cake on top. Repeat the cream and sponge cake layers.

Add a final layer of cream. Decorate the dessert as desired. For example, use walnuts or chocolate. The dessert is ready!
Napoleon Cake in a Jar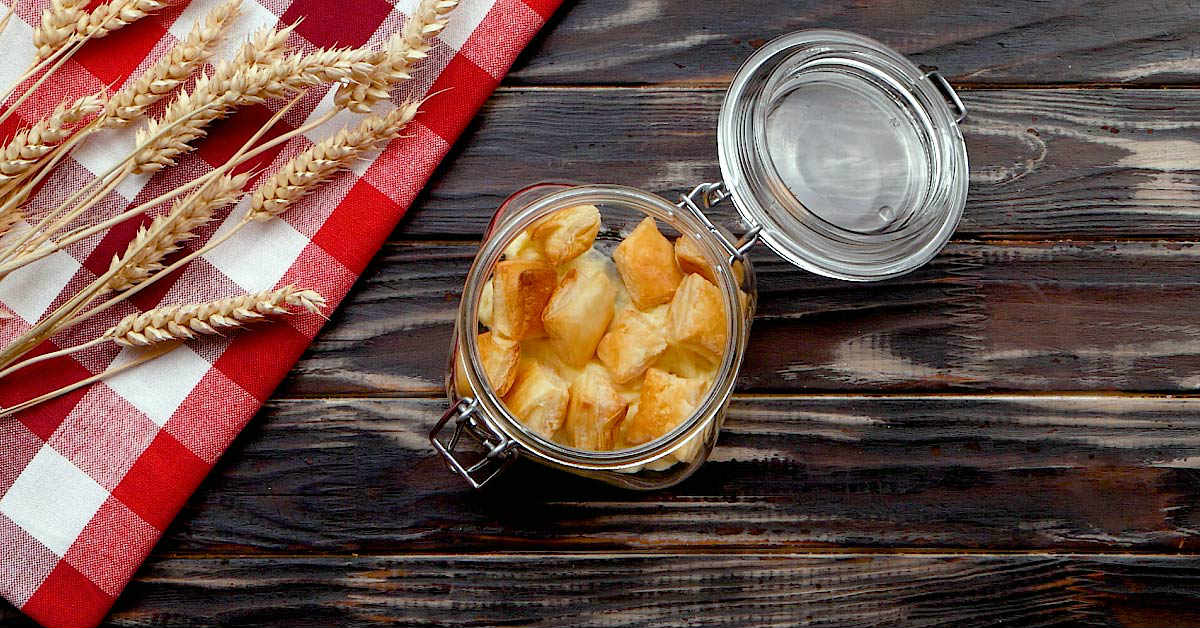 For the recipe you will need:
4 oz (100 g) of store-bought frozen puff pastry

½ cup

(100 g) butter
2 ⅓ tbsp of condensed milk.
Preparation:
For the cream, beat the butter with condensed milk.
Then lay the dessert in layers. First pour the cream, then place the slices of puff pastry. You can bake the whole layer of pastry and then cut it. But you can also fist cut a piece of pastry into small squaresand then bake it.

Alternate the layers until you've run out of ingredients. Sprinkle the last layer of cream with puff pastry crumbs. A delicate Napoleon cake is ready!
Blueberry Cheesecake in a Jar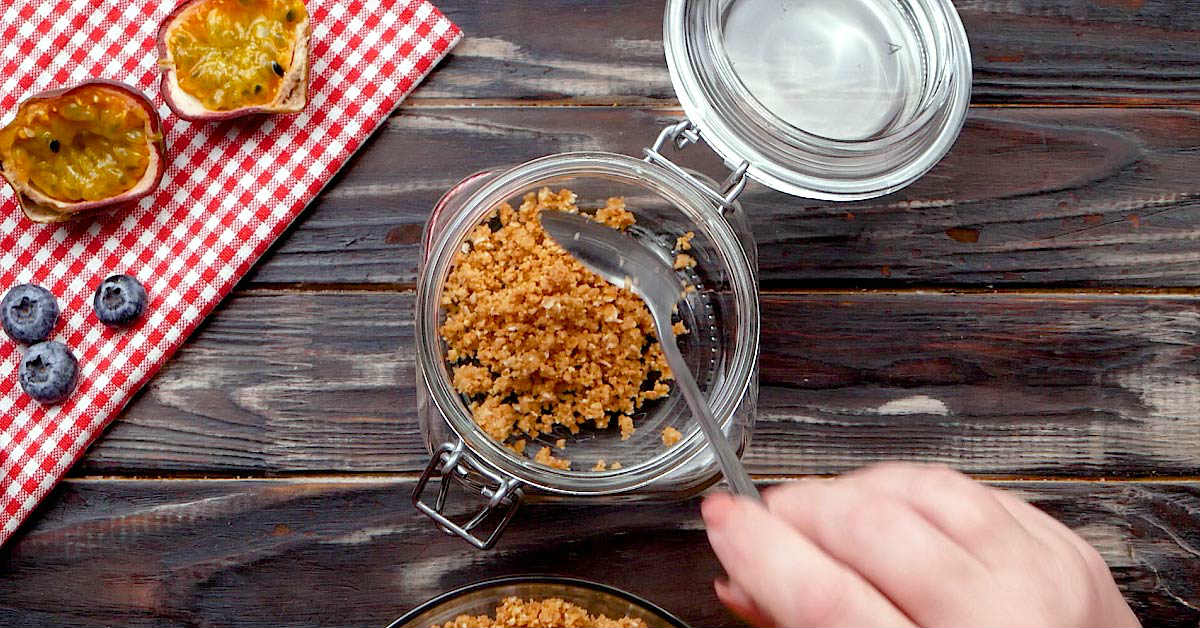 For the recipe you will need:
9 oz (250 g) cream cheese

½

cup (120 ml) condensed milk

½

cup (60 g) powdered sugar
zest of 1 lemon
juice of

½

lemon
10

½ oz (

300 g) of cookies

¼ cup (

50 g) butter
vanilla to taste
blueberries to taste
passion fruit to taste
Preparation:
Grind shortbread cookies into crumbs. Then add the melted butter and mix.

Beat the cream cheese with powdered sugar separately. Also add the zest and juice of lemon, vanilla and condensed milk.
Next, put the dessert in a jar. First a layer of cookie crumbs. Then a layer of cream.

Garnish the dish with passion fruit seeds and blueberries. The airy cheesecake is ready!
Be sure to try making these Mason jar desserts for your loved ones. We are sure that they will appreciate such a treat. Bon Appetit!