Quick and Easy Meals in a Mug: A Menu for a Day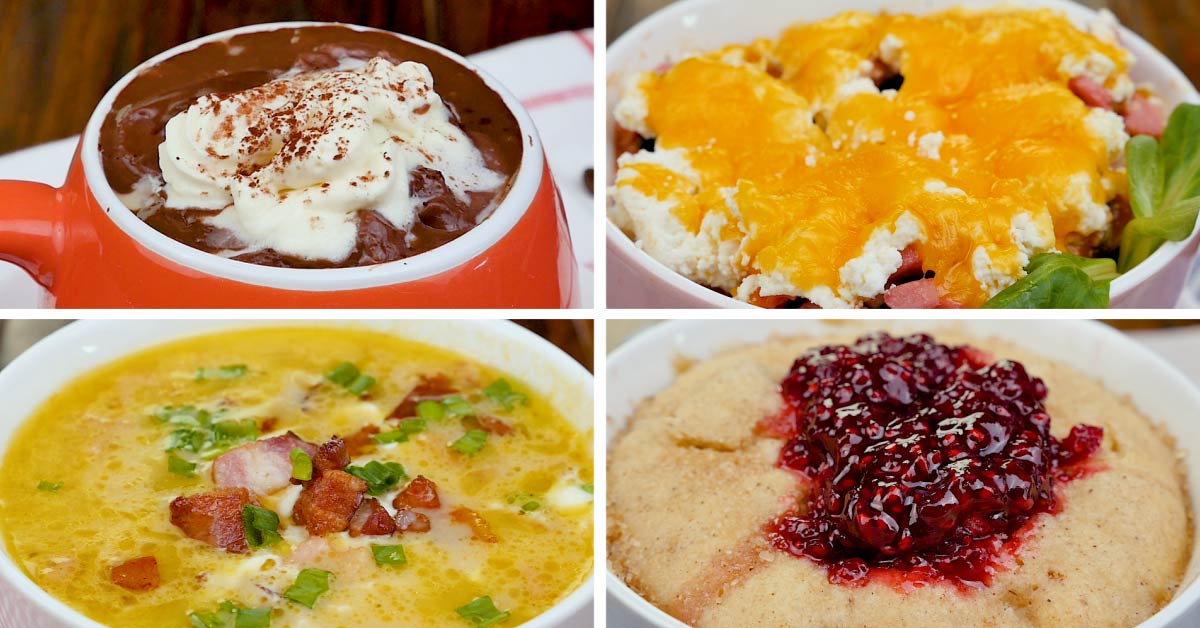 If you're a homemade food aficionado, yet you have little time to prepare it, these meals in a mug will help you out. It will take 10 minutes at most to fix miniature versions of your favorite foods. They are great for those who only make food for themselves, as they are portion-sized. Nevertheless, if you do want to prepare several mugs, adjust the amounts of ingredients proportionately, and voila!
Today, we want to share with you five recipes for quick microwave meals in a mug. With these, you can easily create a menu for the whole day. Omelet, donut, and chocolate pudding are good for breakfast or as a snack, whereas soup and lasagna will make excellent lunch and dinner. Help yourself!
Donut in a Mug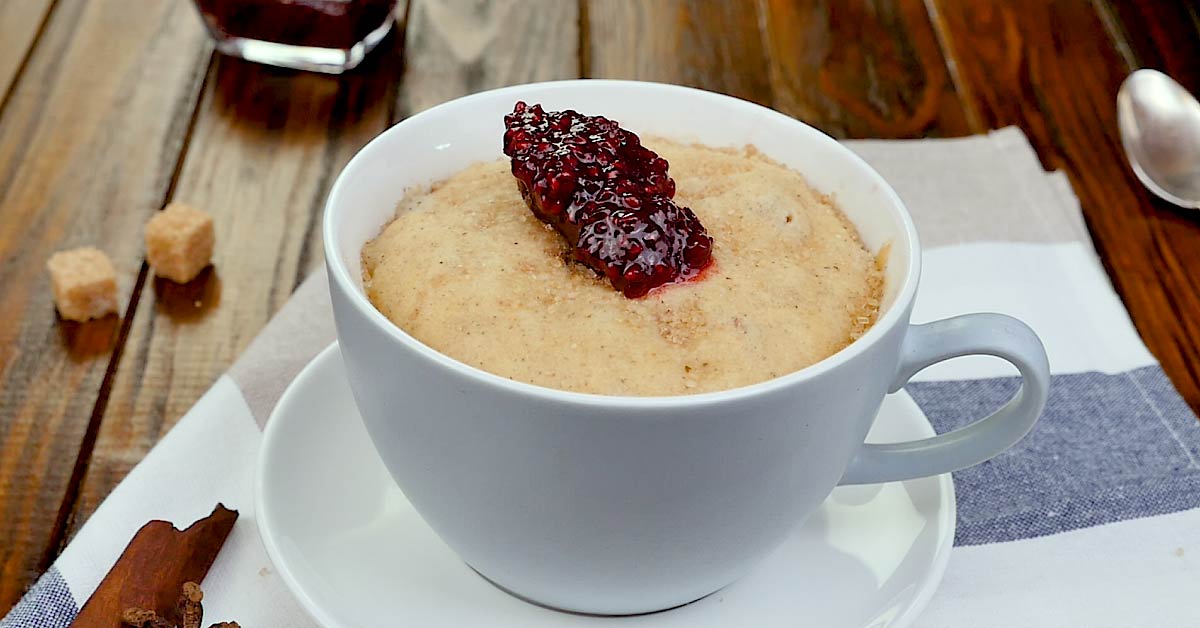 Ingredients:
2 tbsp butter;
1 egg yolk;
3 tbsp flour;
1 tbsp sugar;
½ tsp baking powder;
1 tbsp milk;
¼ tsp cinnamon;
1 tbsp jam.
Instructions:
Melt butter in a mug, add sugar, egg yolk, and milk; stir.
Add flour, baking powder, and cinnamon; mix until smooth.

Place jam in the center of the dough and cover it with the dough on all sides.
Microwave for 5 minutes. Garnish with sugar, cinnamon, and jam.
Chocolate Pudding in a Mug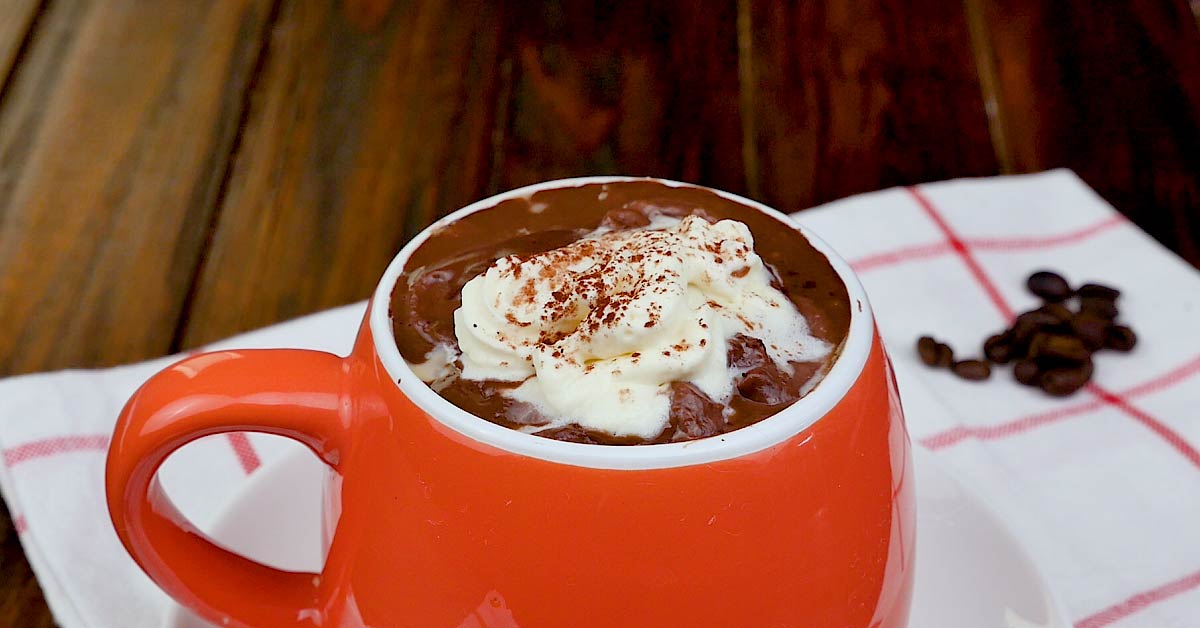 Ingredients:
1 tsp cornmeal;
1 ½ oz (45 g) dark chocolate;
4 fl oz (120 ml) milk;
1 tsp salt;
1 tsp vanilla extract.
Instructions:
To prepare this meal in a mug, combine chocolate, salt, flour, and milk. Add vanilla extract and mix again.
Microwave for 3 minutes.
Omelet in a Mug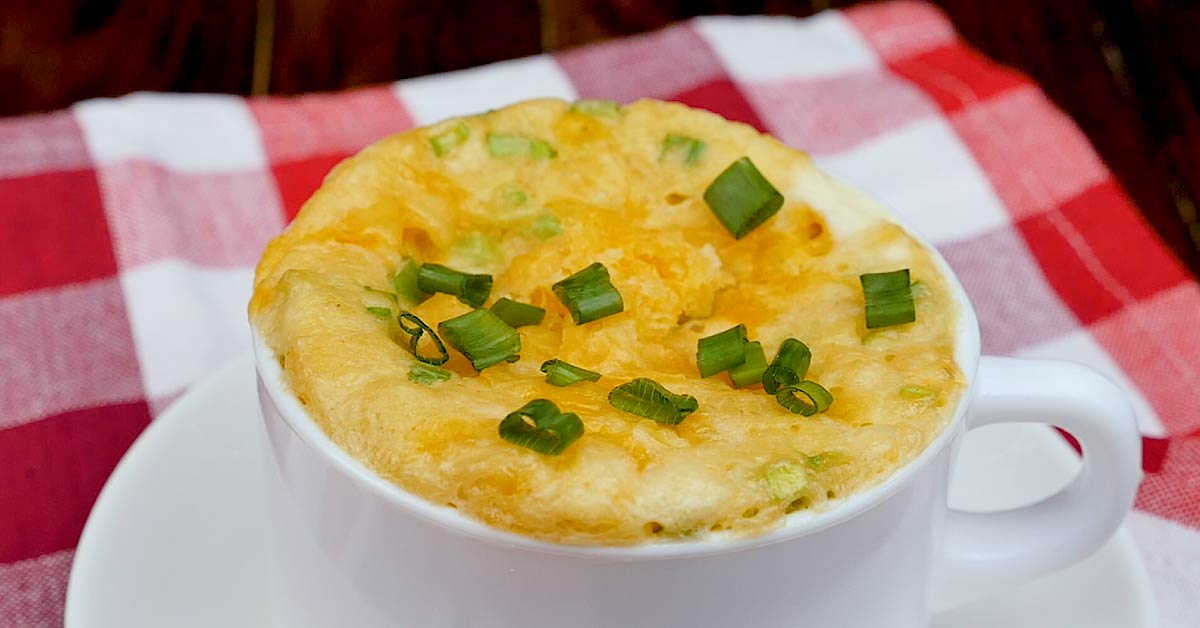 Ingredients:
1 tbsp flour;
1 egg yolk;
¼ tsp baking powder;
1 tsp salt;
2 tbsp milk;
1 tbsp cheddar;
1 pinch baking soda;
2 tsp vegetable oil;
1 egg;
1 tbsp scallions.
Instructions:
Combine flour with baking powder, baking soda, and salt.

Add egg yolk, milk, and vegetable oil; mix.
Chop scallions and grate cheddar. Add these ingredients to the mug, stir.
Crack in an egg and gently cover it with the batter. Microwave for 3 minutes. Garnish with scallions before serving.
Lasagna in a Mug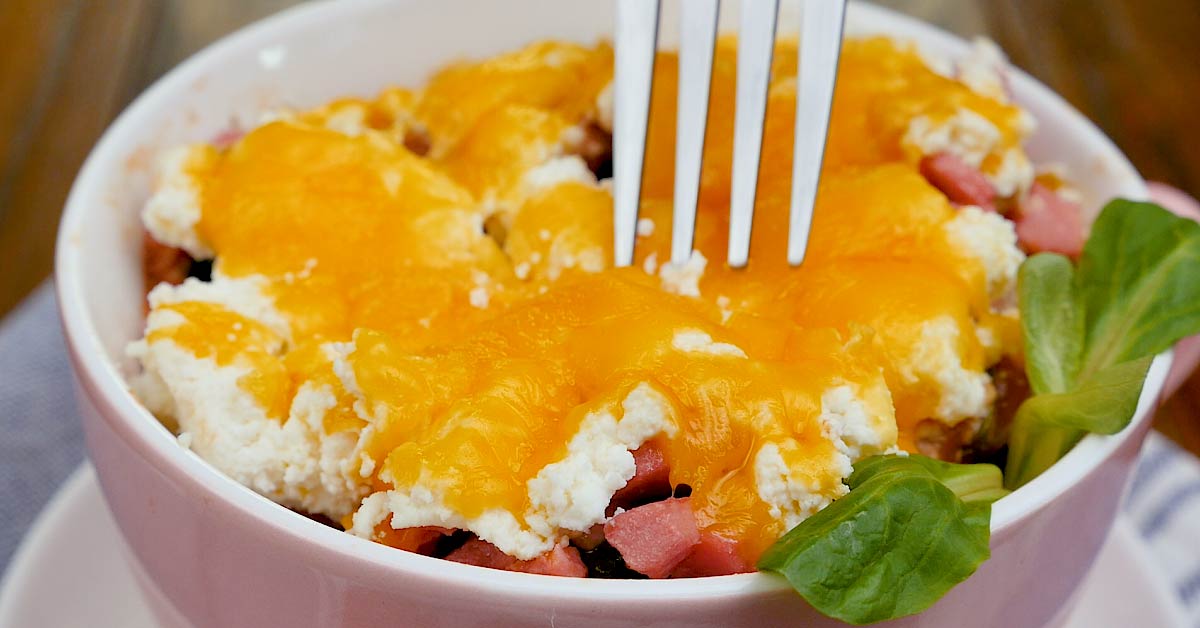 Ingredients:
1 lasagna sheet;
6 oz (180 ml) water;
1 tsp vegetable oil;
4 tbsp ricotta;
4 tbsp tomato sauce;
3 tbsp spinach;
2 tbsp chopped cooked sausage;
1 tbsp grated cheddar.
Instructions:
Break a lasagna sheet into pieces, cover with water and vegetable oil, set aside.
Place a little tomato sauce, lasagna sheet pieces, spinach, ricotta, and sausage in a mug. Repeat the layers, making sure that this time, ricotta is last.

Grate cheddar and sprinkle it on top of the dish. Microwave for 10 minutes.
Potato Soup in a Mug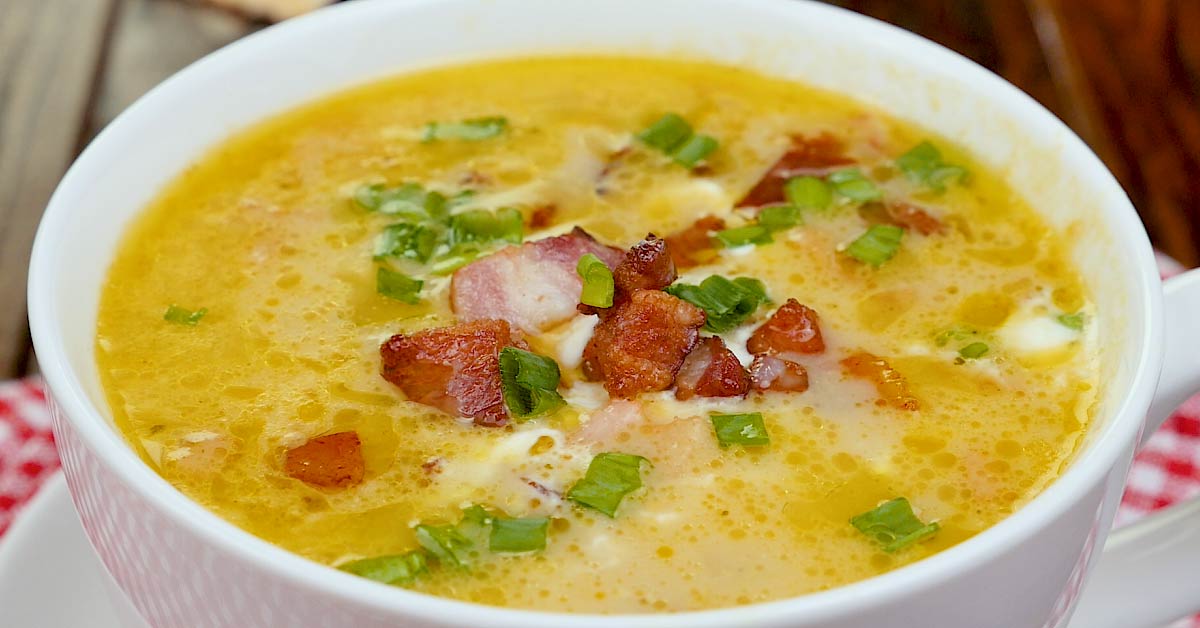 Ingredients:
6 fl oz (180 ml) water;
1 potato;
¼ yellow onion;
2 tbsp grated cheddar;
1 tbsp chopped bacon;
2 tsp cornmeal;
1 ⅔ fl oz (50 ml) broth;
1 ⅔ fl oz (50 ml) milk;
salt to taste;
ground black pepper to taste;
sour cream to taste.
Instructions:
Peel potatoes and cut them into small cubes. Cover them with water and microwave for 3 minutes. Drain the water.

Finely chop onion and bacon, pop the ingredients in the cup. Add grated cheese, salt, and pepper, cornmeal, and mix.
Cover the ingredients with broth and milk, stir. Microwave for 3 minutes.
Adjust the amounts of ingredients as needed. The cooking time may also differ, depending on your microwave's power.
By the way, meals in a mug are fit not only for quick snacks for when you lack time or energy. They will also look fabulous at a party or a friendly gathering. For more quick meals, check out our mug breakfast recipes.