Table Made From Metal Bottle Caps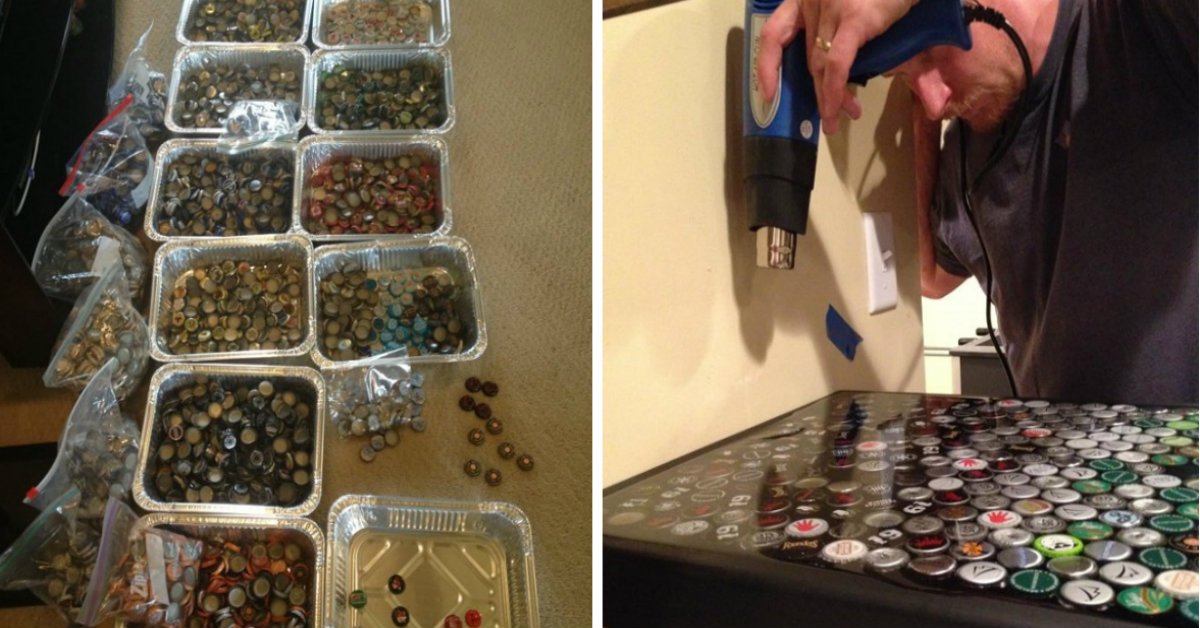 A man collected metal bottle caps for five long years. When there were finally enough of them, he resolved to carry out a long-planned project. Ever since he was a child, the man dreamed that someday the counter in his house would look like one in a pub where his dad used to watch football with friends.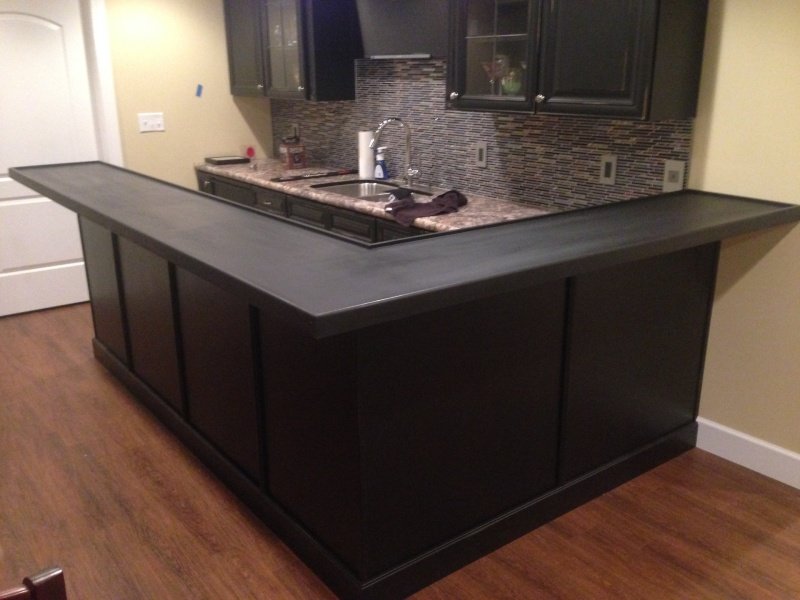 Finally, the man was able to fulfill his dream. His friends helped the craftsman in this tricky matter by collecting metal caps for several years.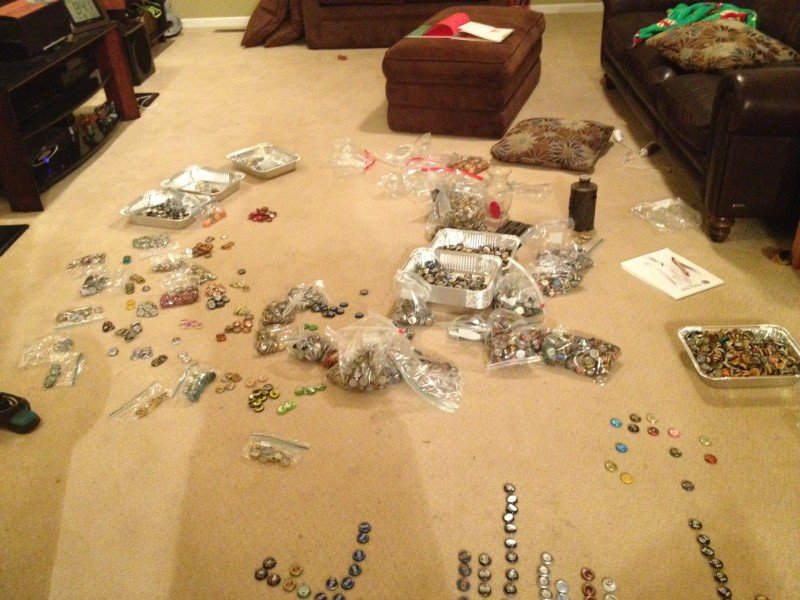 How to Decorate the Surface of a Counter With Metal Bottle Caps
One of the most challenging tasks was sorting the caps by color. The whole family participated in the process.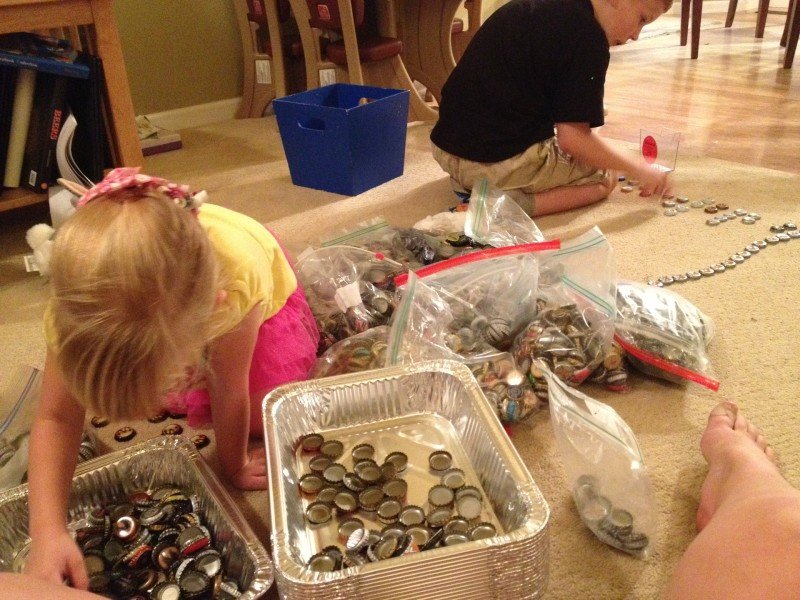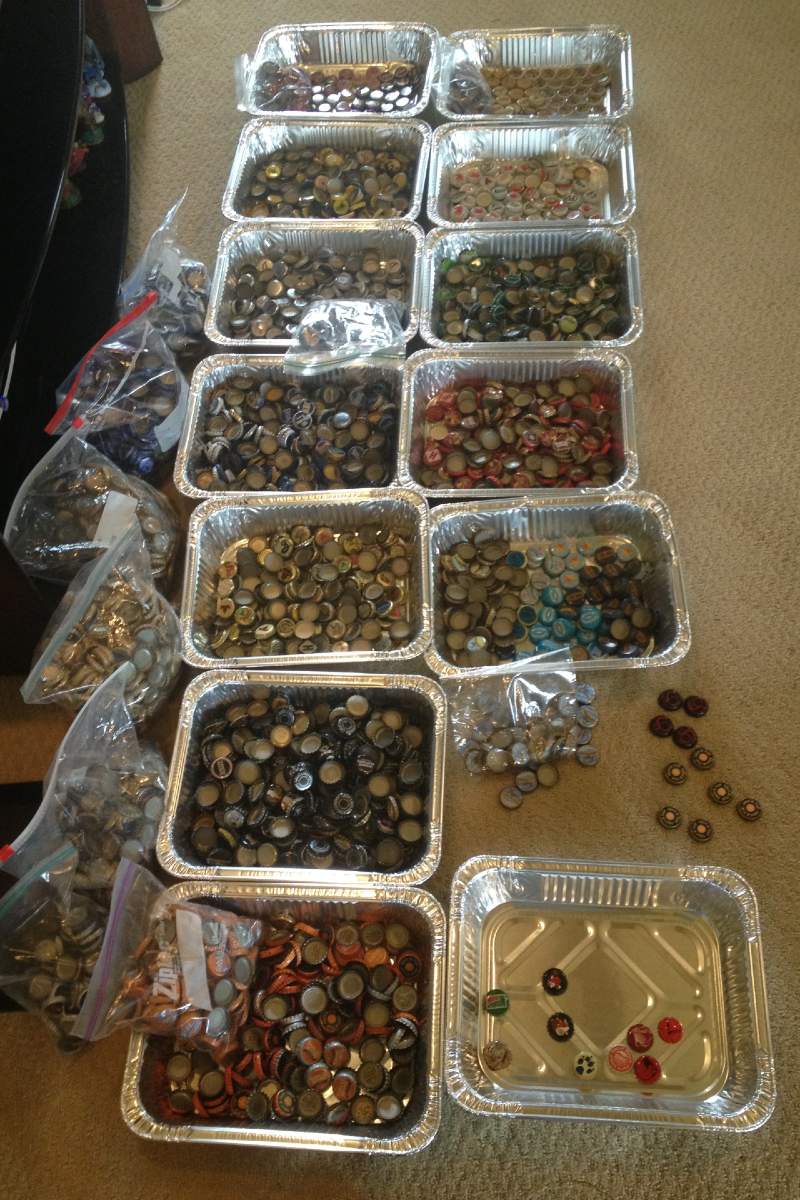 At first, the man planned to arrange the caps in a beautiful design, but then he concluded that arranging them by colors in a particular way will look even more striking.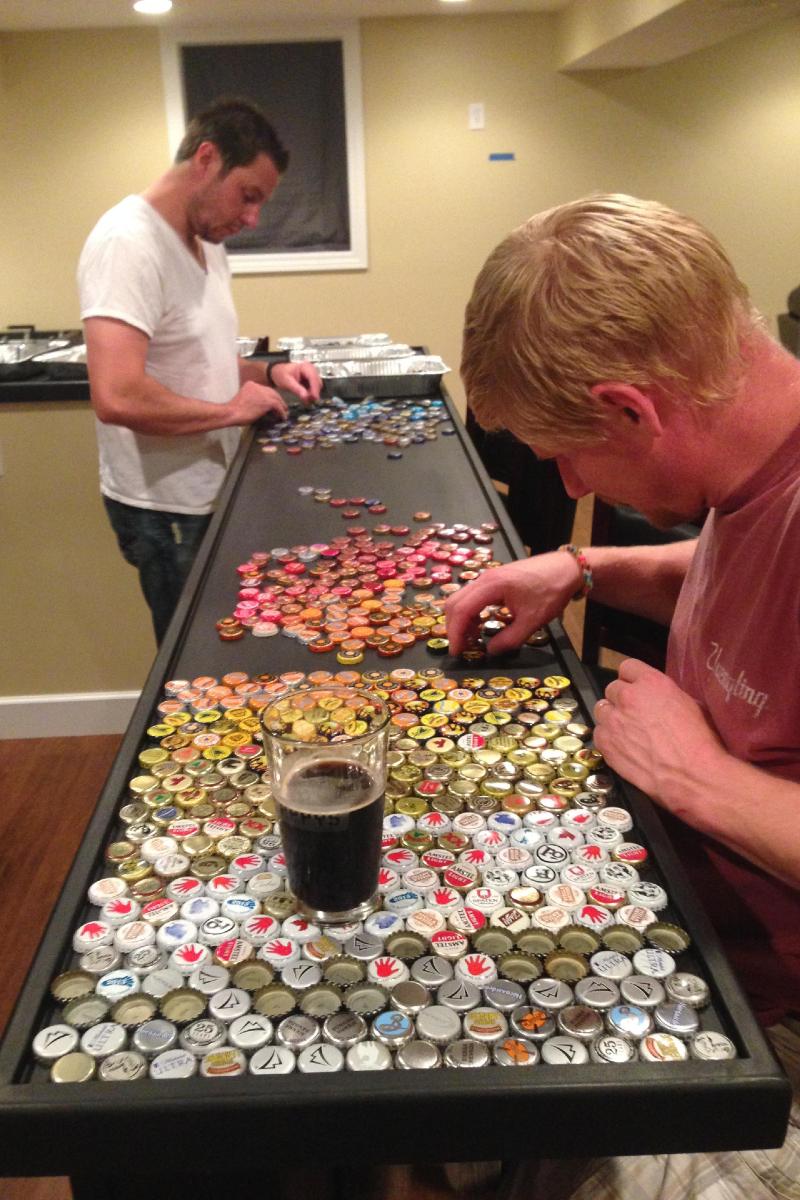 His loyal friends did not abandon him in this endeavor, either. For several days, they carefully selected elements that would compliment different colors.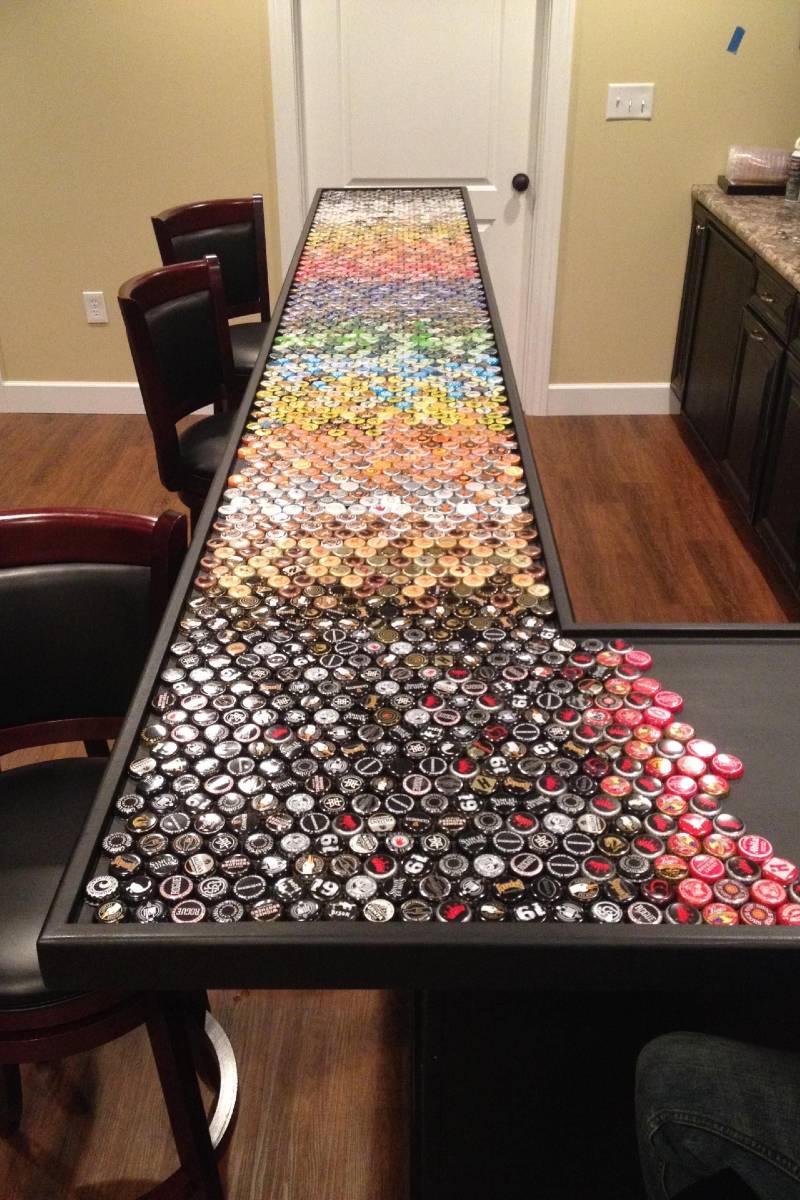 When the pattern was ready, they covered it with five layers of epoxy resin.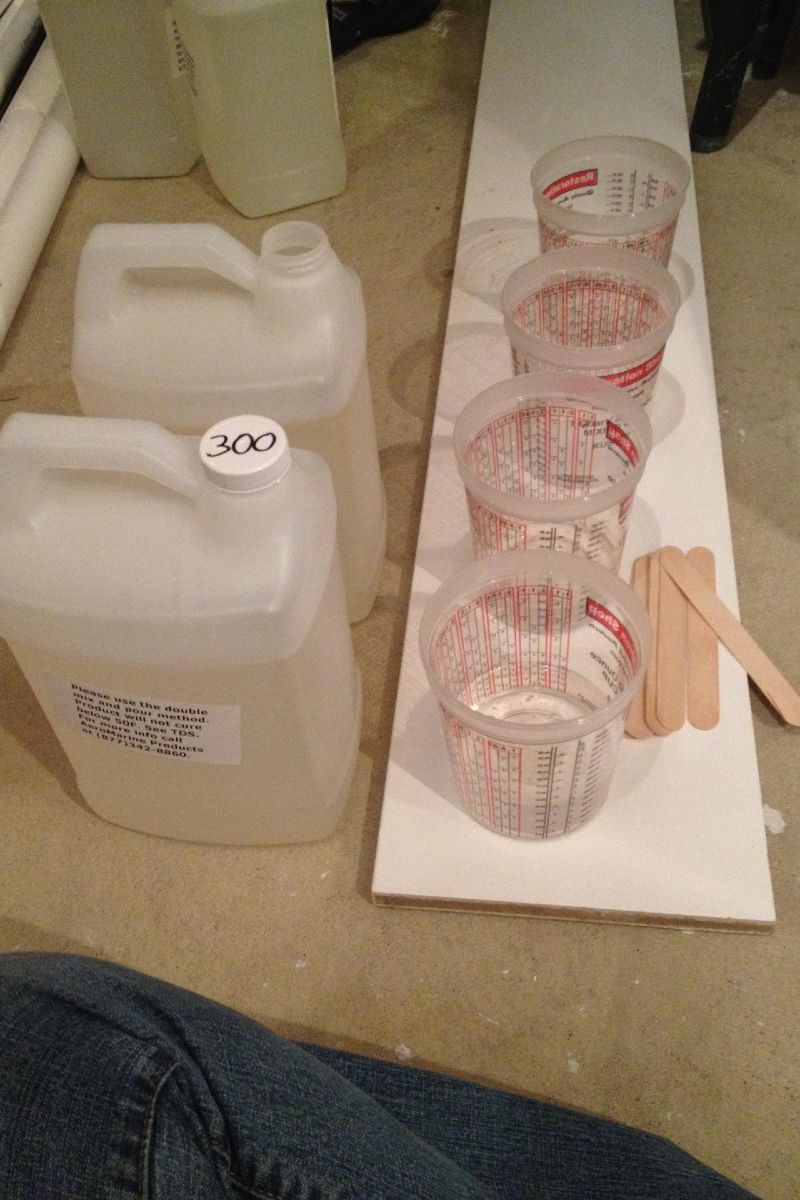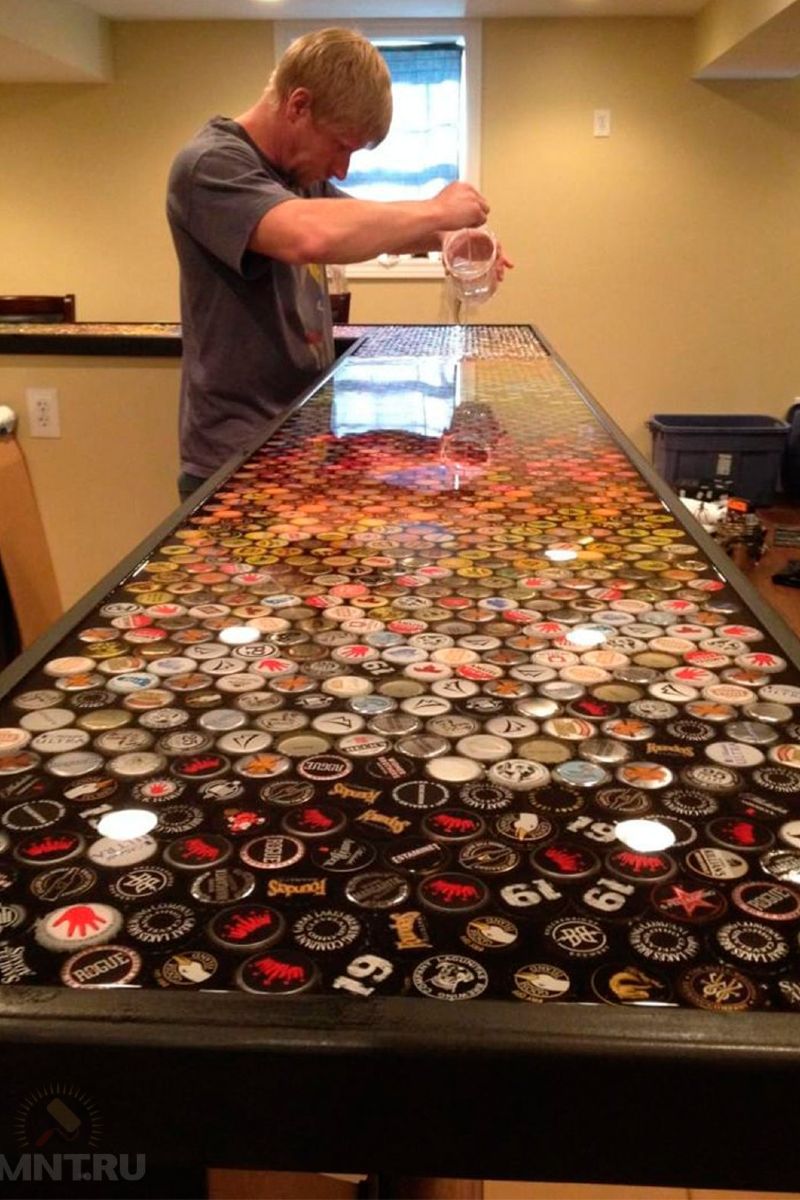 They solved the problem of air bubbles by using a heat gun.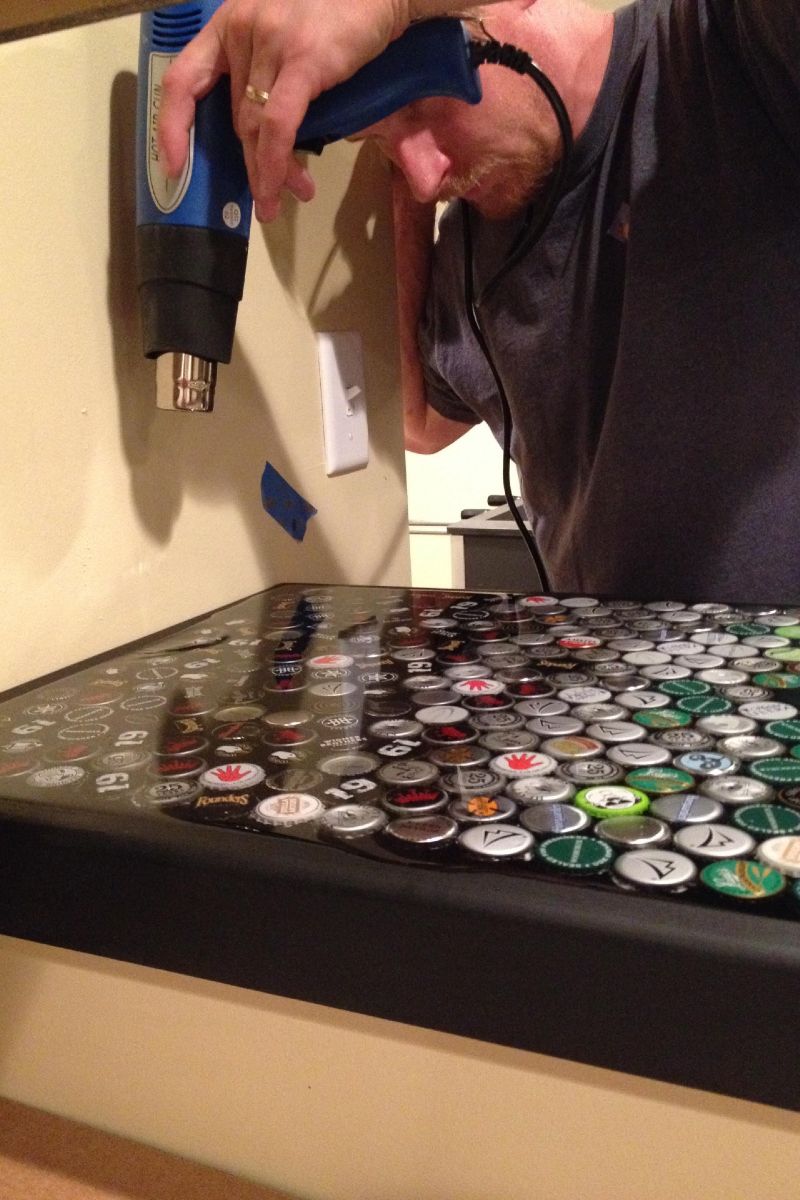 After all the painstaking work was done, they finally saw the beautiful finished product.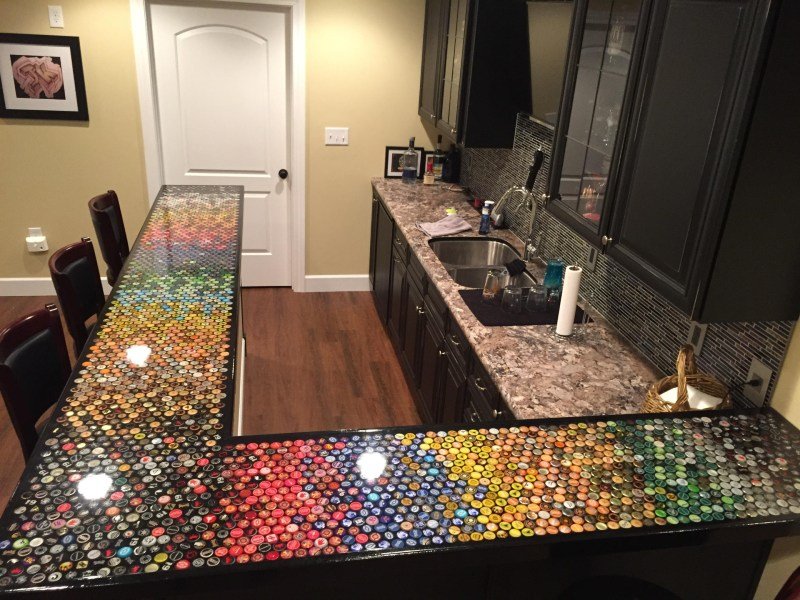 Here is another proof that with just a little bit of imagination you can make something unique. Now, this is a favorite place in the house.
Share the article with your friends — they might like the idea!