Misspelled Food Labels: Not the Word You Were Looking For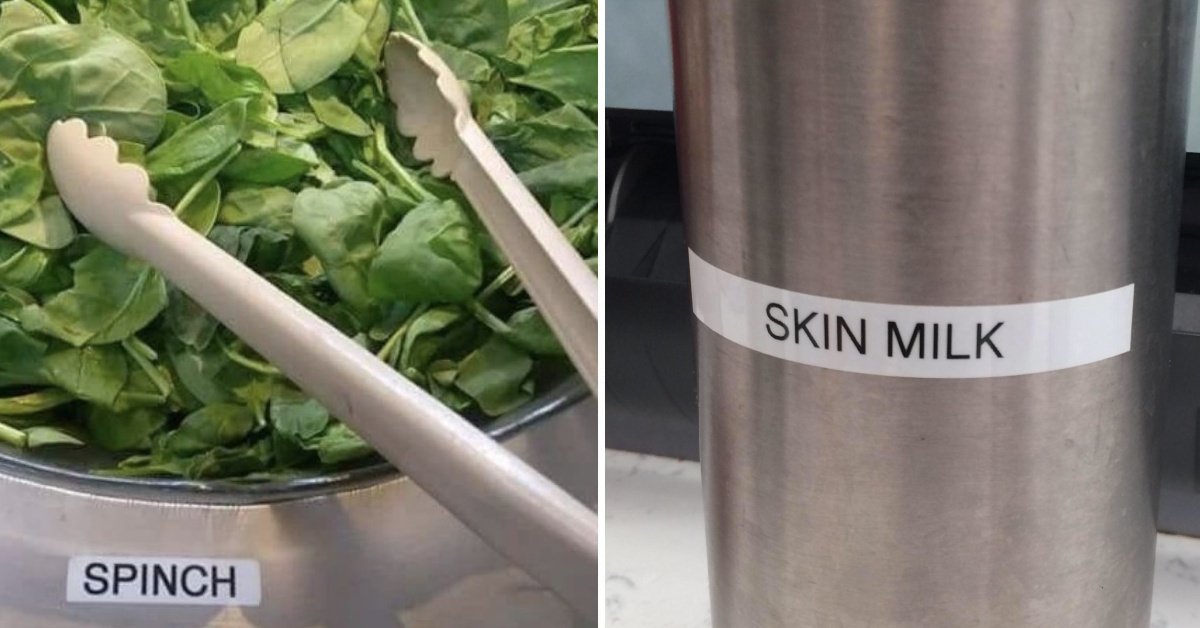 As a philologist, I find English fascinating. Influences from all over the world have enriched it and produced a language with more words in its vocabulary than any other. I am also a traveler who has met many people in my adventures, so I realize that English is hard. There are plenty of words that are spelled the same but have completely different meanings, there are words with silent letters, and there are even words that are downright impossible to spell. Across the globe, you will find an array of weird and, sometimes, ridiculously funny misspelled food labels.
Today, Cook It would like to help you boost your mood and stay positive with this little compilation of fifteen images that will make you laugh out loud.
Ah, yes, everyone's favorite topping.
Popeye loved his… SPINCH!
Is this an art installation? Can you even sit on it?
The younger, lesser-known sibling of the most popular Italian cheese.

Is this a soup you're supposed to slurp up through your fingers?
Breakfast staples.
I cannot say I'm familiar with this part of chicken anatomy.

Sad, sad melons.
There are so many types of milk these days. Who can keep up?
Who knew there were so many incorrect ways to spell 'rainbow'.

Fresh bebbies are to die for!
An important reminder of what you are: #blessed.
The world's favorite campfire treat.
We all love 'em!
I find it endearing that a kid's favorite vegetable is broccoli, so I'll let this one slide.
Which one made you laugh the most? Share your answer in the comments, along with stories of hilarious misspelled food labels you've seen around.