Mosquito Trap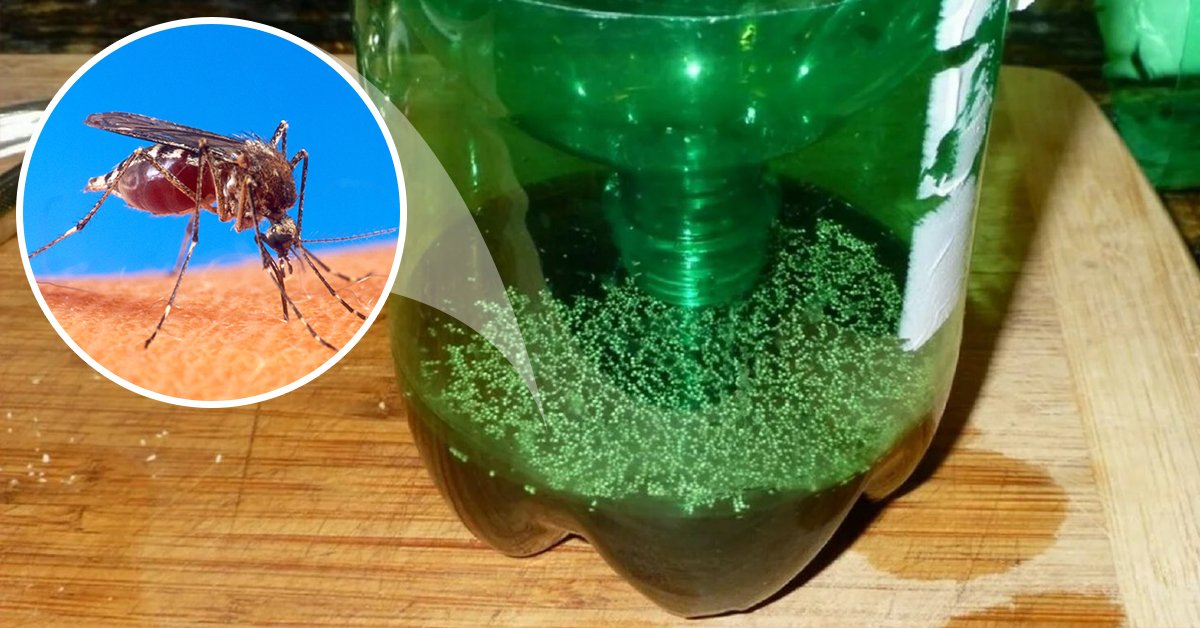 The script is always the same: you go to your backyard for a barbecue or to the countryside for a picnic, and instead of enjoying yourself, you keep trying to keep the annoying bugs away. What do you do if you don't have an insect cream or spray at hand? Use whatever is available to make a mosquito trap, of course!
Make a mosquito trap with your own hands using a plastic bottle — it is easy, safe, and cheap. Not only can you use it outdoors, but also indoors, which is always a plus. You will need to spend barely 5 minutes on this super useful DIY project, and it will last you from 4 to 14 days. Bye-bye, mosquitoes, wasps, flies, and gnats.
Supplies:
50-ounce plastic water bottle;
1 cup warm water;
2 tbsp granulated sugar;
1 tsp dry yeast;
piece of cloth, newspaper, or foil.
Instructions:
Cut off the top of the plastic bottle so that it is roughly equal to one-third of the length of the entire bottle.
Pour a glass of water no warmer than 85 °F in the bottle. Add sugar, stir well. Next, add yeast and mix again.

Place the cut-off top of the plastic bottle inside, neck first. If the parts do not fit together tightly, secure them with tape or glue. Thus, carbon dioxide will only exit through the neck, and insects will not concentrate on the surface.
Wrap the bottle with a cloth or newspaper and secure the edges.

Set the trap outside or in the darker corners of the room.
Mosquitoes willingly fly close to the smell of fermentation. Besides, they are attracted to the lack of light inside. When they try to get out of the trap, they move up, but sooner or later, they fall into the water because of the narrow hole and sticky walls.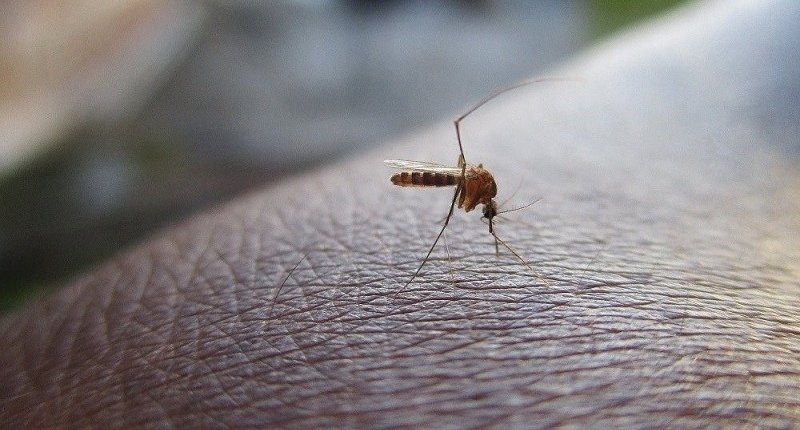 The main components of the mosquito trap are yeast, warm water, and sugar. In the process of ethanol fermentation, they produce enough carbon dioxide, which also attracts gnats. The trap works while fermentation is in progress — from 5 to 7 days, depending on the room temperature (the cooler, the longer).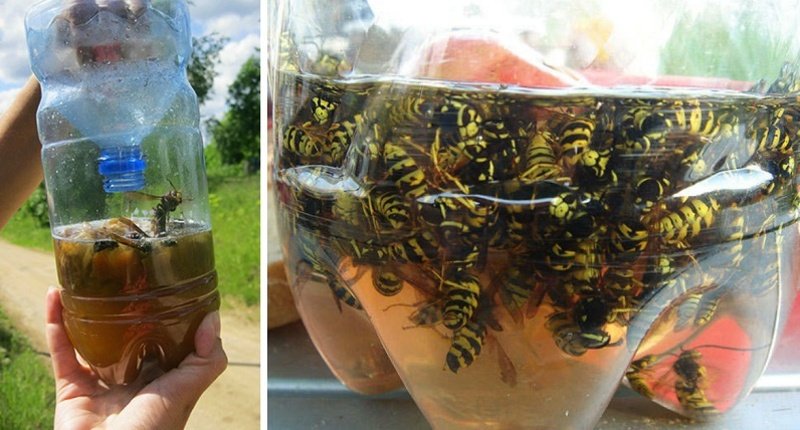 You can adapt this contraption for other insects — fruit flies, wasps, hornets, or flies. To do this, pour a glass of warm water into the bottle, and place inside slices of fruit, honey, or jam on a small piece of foil so that the bait does not sink. Insert the top of the bottle according to the same principle, and you're done. Such a trap lasts up to 2 weeks.
For more ideas on how to fight mosquitos, check out our article on making a quick, easy, and chemical-free mosquito repellent. Don't forget to share this super useful DIY project with your friends!