Oat Cleanser for Sensitive Skin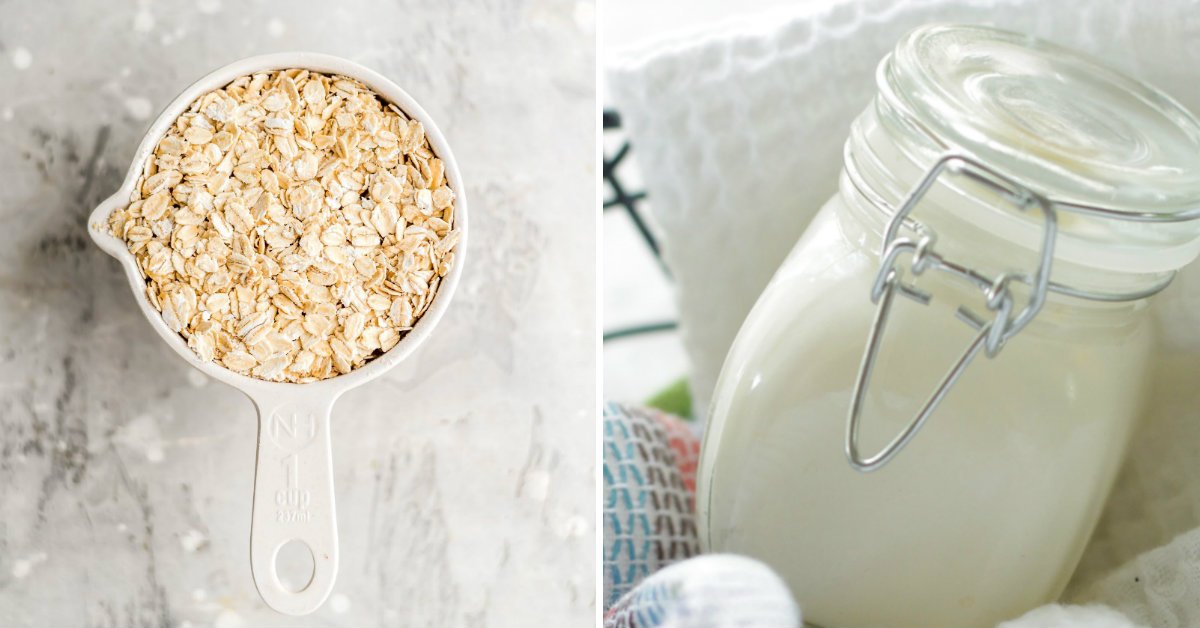 Oatmeal is irreplaceable for those who lead a healthy lifestyle, and not only as food. There are many nourishing oatmeal mask and oat cleanser recipes for skin. Washing the face with oat-based products nourishes, cleanses, softens the skin and makes wrinkles less visible. It also has lifting effect.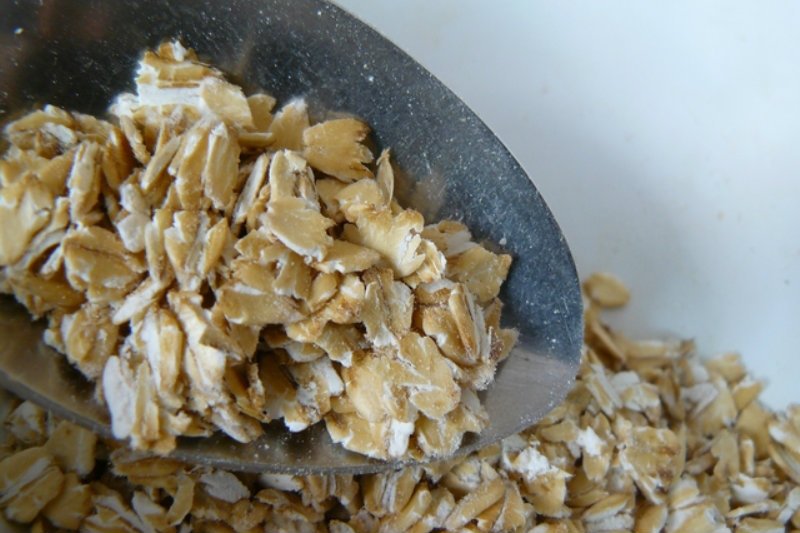 The easiest way to use oats is to grind them, mix with water and wash the face. However, not every skin type can withstand daily peeling. Besides, micro-scratches can cause formation of wrinkles and inflammation. In addition, oat crumbs can make a real mess during the washing.
Therefore, we offer a recipe for homemade oat cleanser, which is great for acne prone and dry skin. Oatmeal cleanser is an excellent product with many benefits. Oatmeal gluten interacts with the skin and draws out all the dirt. The product softens the epidermis, makes it resilient, nourishes, moisturizes and has a light whitening effect.
Oatmeal Cleansing Product Recipe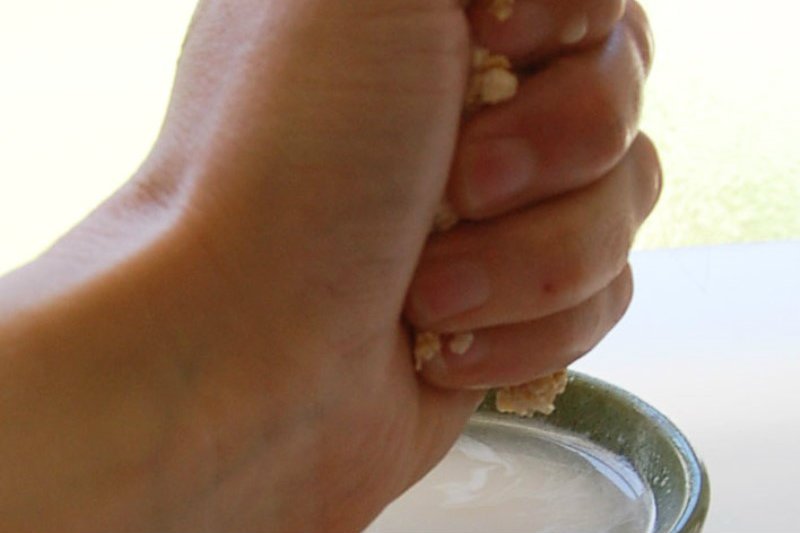 You will need a 32 oz (1 l) glass jar and old-fashioned oats. Fill half the container with oats and pour with water preheated to 175 °F (80 °C). Stir, cover with cheesecloth and leave at room temperature for 24 hours.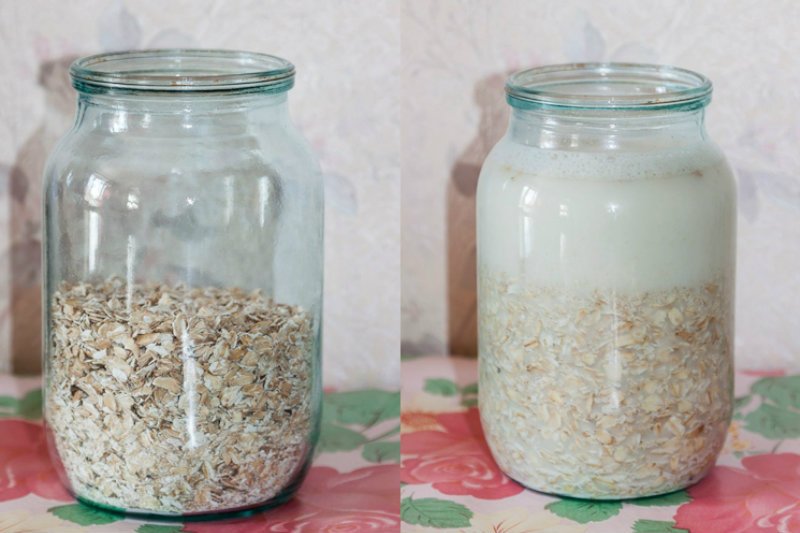 The next day, stir again, strain through a cheesecloth, squeeze out the pulp thoroughly. Rinse the container, pour the squeezed liquid into it, cover with cheesecloth and put in the refrigerator for 24 hours. Don't throw out the pulp, make a natural body scrub instead.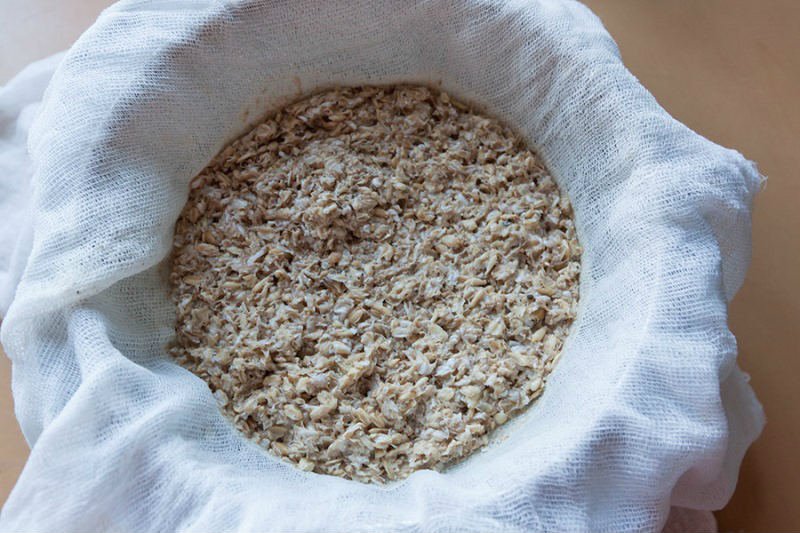 When the gluten settles down to the bottom, gently pump out the top layer of water, for example, with a syringe. Pour the rest of the oat milk into a clean jar and store in the refrigerator. Before washing, take a small amount of oatmeal cleanser, warm in the palms of your hands and wash your face for 2–3 minutes, gently massaging. Rinse the skin with clean water.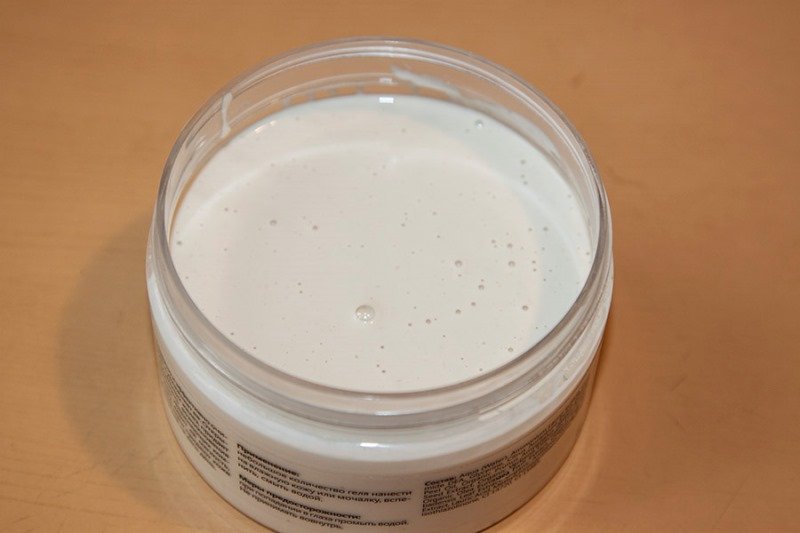 Washing with oatmeal makes the skin velvety, evens out the texture and tone. Within two weeks you will notice the first results, and after a month the skin will completely change: it will become well-groomed and fresh, the pores will narrow, and the blackheads will disappear. This method works great on everyone, since oatmeal is hypo-allergenic.