Centenarians Diet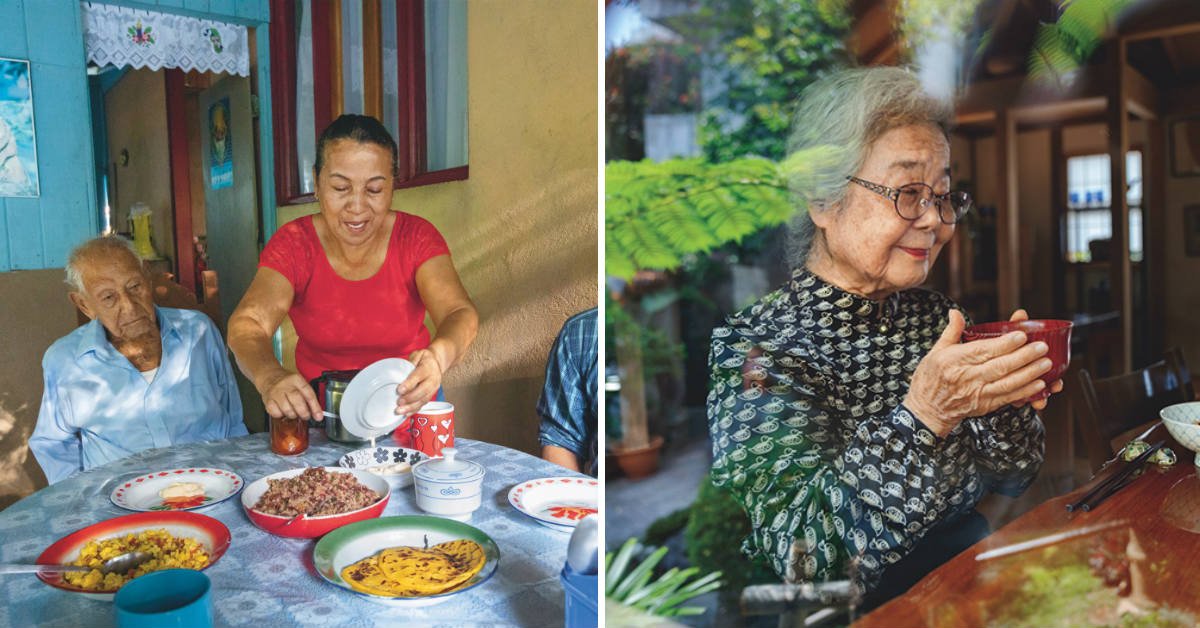 What is the secret of longevity? This issue concerns everyone, but the exact instructions on how to live longer have not yet been invented. However, Dan Buettner, a famous American traveler and writer, devoted a whole book to the subject of centenarians diet.
Buettner explored countries in which a large number of centenarians live. He called these places "blue zones". The main task was to find out what older people eat and what foods can affect a person's lifespan.
Centenarian Countries
Sardinia, Italy
There is a record number of centenarians in this place. Dan Buettner met the 99-year-old Assunta Podda there, who told the writer the secrets of local food.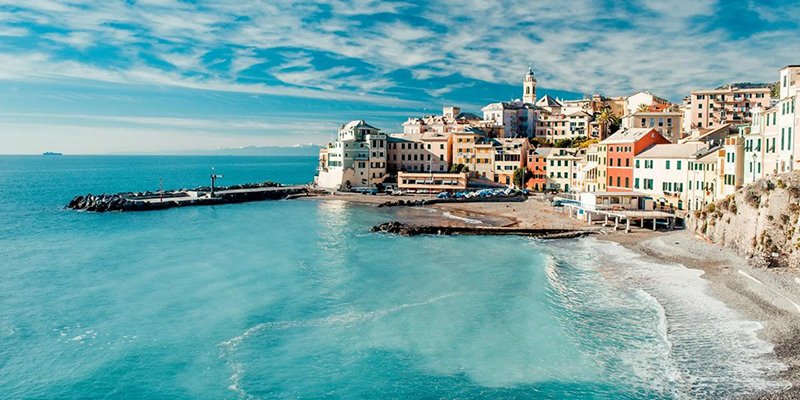 For example, traditional minestrone soup contains amino acids necessary for a human body, a lot of vitamins and various types of fiber. Bacterial strains in the digestive system of long-livers turn fiber into fatty acids. They reduce the risk of heart disease and help prevent cancer. There is kohlrabi in the soup, which reduces thyroid function. Because of this, metabolism slows down and people live longer.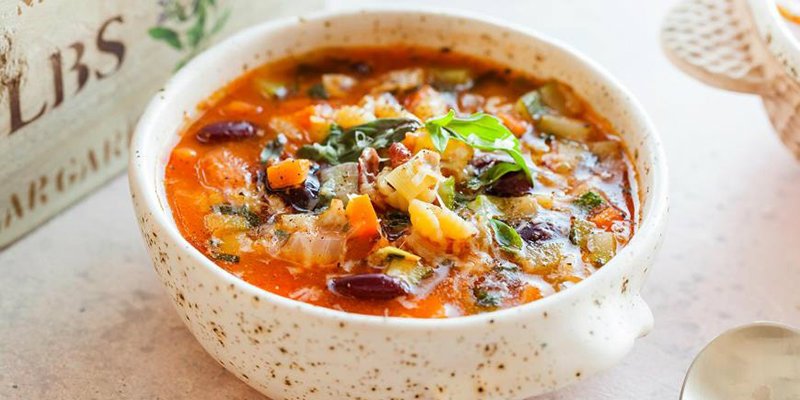 Sardinians cook their own bread. This is a special ritual for them: while a dozen women make the dough, the process is monitored by an older 80-year-old baker. Bread is made with a special sourdough, so carbohydrates enter the blood 25% slower than from ordinary bread.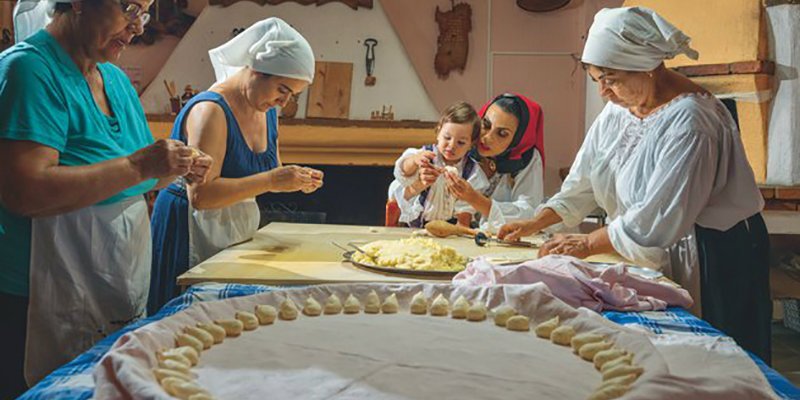 Nicoya, Costa Rica
The success of longevity lies not only in a healthy diet, but also in having good friends, goals in life, the right environment. Dan Buettner found all this in Nicoya. It is believed that the local diet was formed by the Chorotega tribe that lived here long ago. Pineapples and papaya grow on the island, and a plant-based diet can be maintained all year round.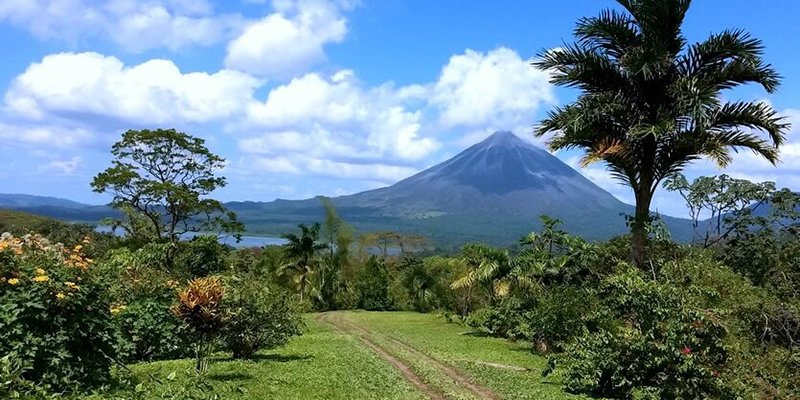 A well-known dish of this region is corn tortilla, rich in fiber, vitamins and minerals. During the soaking, wood ash is added to the corn. It helps secrete nicotinic acid, which controls cholesterol. For the filling you need black beans containing antioxidants. It also has a lot of fiber, which cleanses the intestines. Corn and beans contain all the amino acids we need, but there are no unhealthy fats found in animal products.
Okinawa, Japan
In this region, women are 2 times less likely to experience breast cancer. The population is 25–30% less affected by heart diseases. Only 10–12% of people die from Alzheimer's disease. Here Dan Buettner met 91-year-old Yoshiko Shimabukuro, a hotel owner. Every day, together with her cook daughter, she prepares various vegetable dishes from 50 ingredients.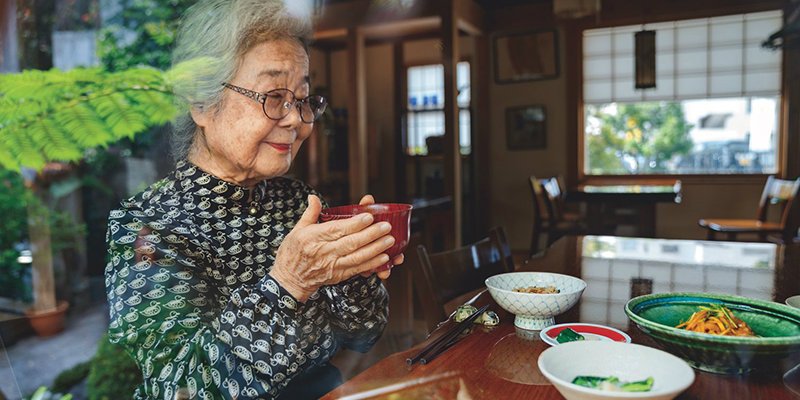 Breakfast includes 20 dishes, but despite their heartiness, they are all low-calorie. Fried tofu with slices of bitter melon is famous here. This fruit is rich in vitamins A and C, folic acid and antioxidants that protect cells from damaging. Bitter melon helps lower blood sugar and get rid of bacteria in the body. Tofu is the main source of protein for the people of Okinawa. It is prepared in sea water, additionally saturating the product with calcium, magnesium, zinc and other minerals.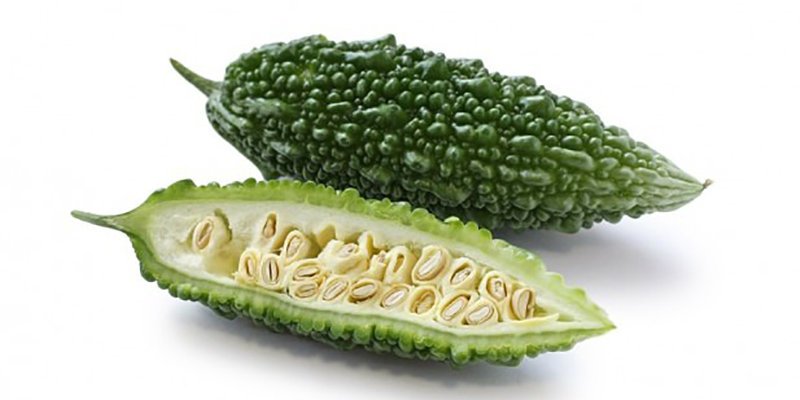 In Okinawa, they drink turmeric tea, which helps protect the body from cancer, heart disease, and dementia. Many main course recipes use dashi broth. It is made from seaweed or dried bonito flakes. This reduces the calorie content of food.
Loma Linda, California
Here lives a community of Adventists who follow the Bible's dietary regimen. The lifespan of Adventists from California is 7.3 years higher than the lifespan of men and 4.4 years higher for women from the same region.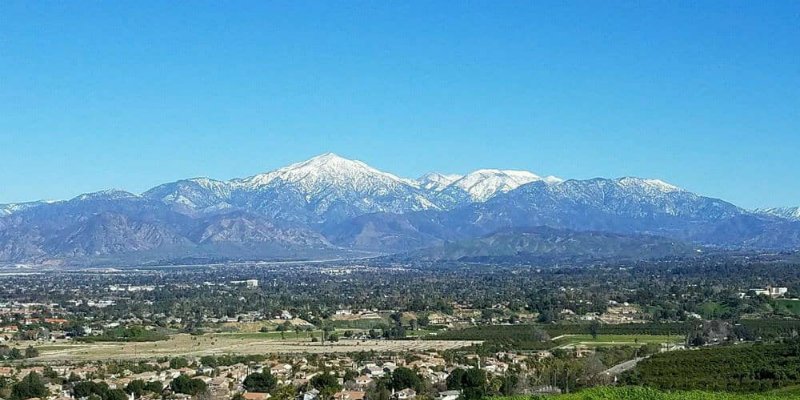 90-year-old Dorothy Nelson is considered the culinary "descendant" of Ellen G. White. She was a writer, theologian, and iconic person for Adventists. The woman defined the dietary rules followed by centenarians in America. Whole grain products, fruits, vegetables and nuts should be in the diet. There shouldn't be too much spices and salt though.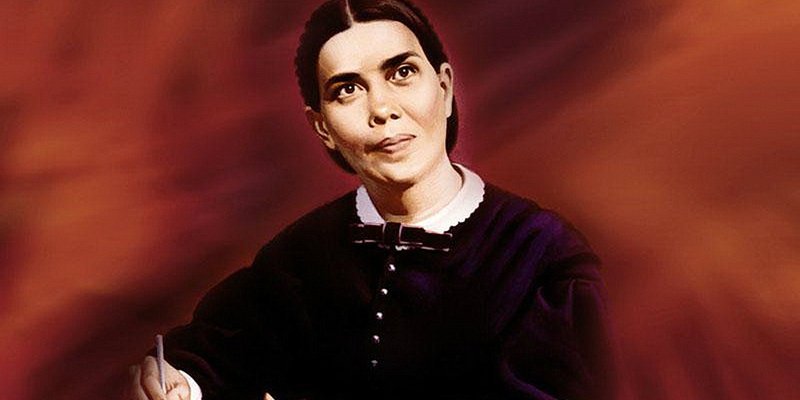 Every day Dorothy runs 3 miles (5 km), and her heart rate is 60 per minute. And, of course, she prepares tasty and fragrant dishes with pleasure. For example, our traveler received from her stewed vegetables: black beans with cauliflower, tofu, sesame seeds and soy sauce. There are a lot of proteins, vitamins, minerals and antioxidants in this simple dish.
The nutrition of the centenarians in the "blue zones" of our planet is different. However, there is one similarity — the prevalence of plant-based food. The occurrence of acute and chronic diseases is often associated with malnutrition. If you want to become a centenarian, pay attention to your diet and your lifestyle in general as soon as possible. Good luck!