How to Make Perfect Bacon Every Time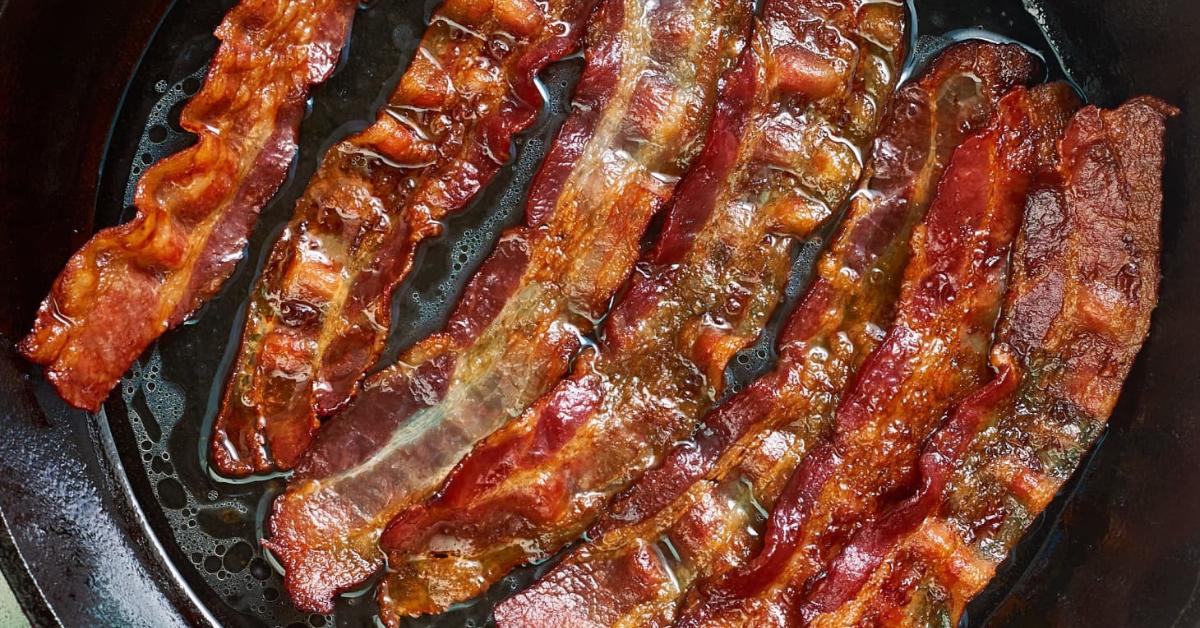 If you have tried the recipes for German-style fried potatoes with bacon or Julia Child's potato salad, you probably already know that bacon makes everything taste better. Ultimately, we love using it in cooking because it adds that jazz that we are all looking for in our food. That said, there are as many methods for preparing perfect bacon as there are people who prepare it.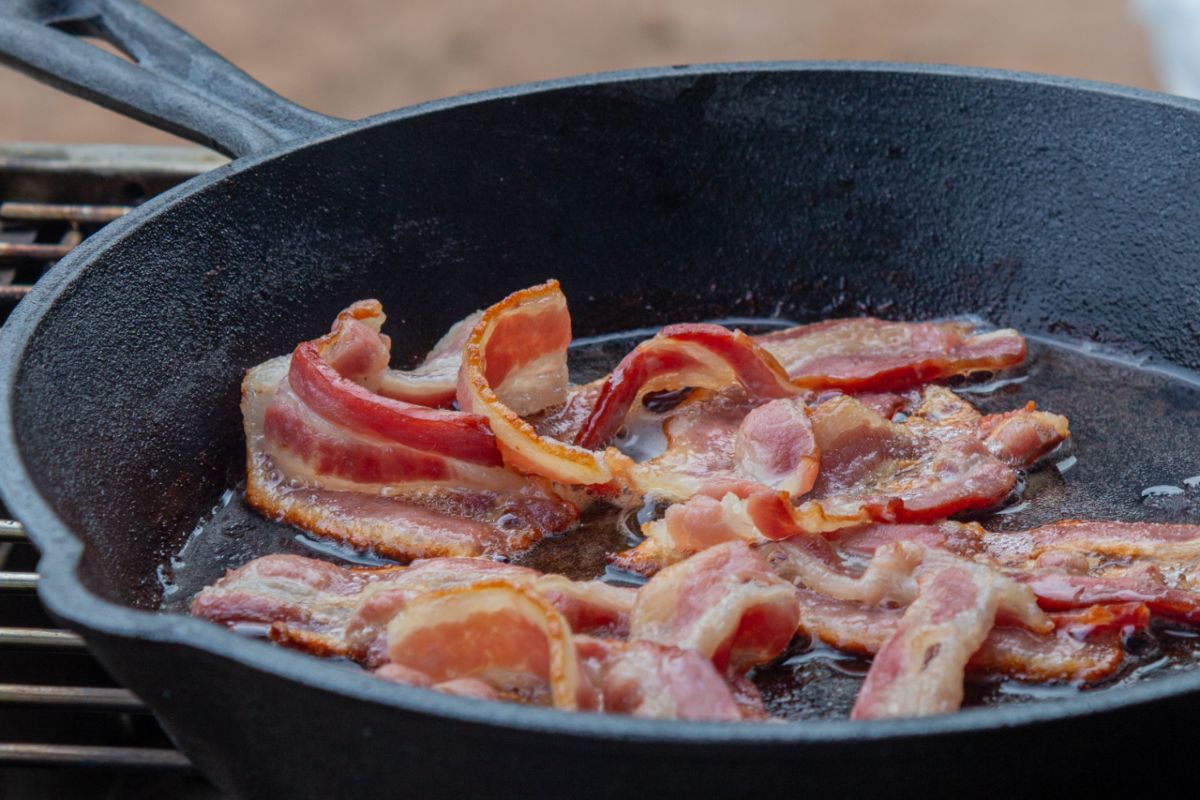 What is the best way to make perfect crispy bacon? To achieve the desired texture, we fry it in a skillet, bake it in the oven, or roast it on a rack; prepare it in the air-fryer or microwave. Today, however, Cook It will be examining the widely popular tip that recommends adding water to a pan of bacon. Are you ready?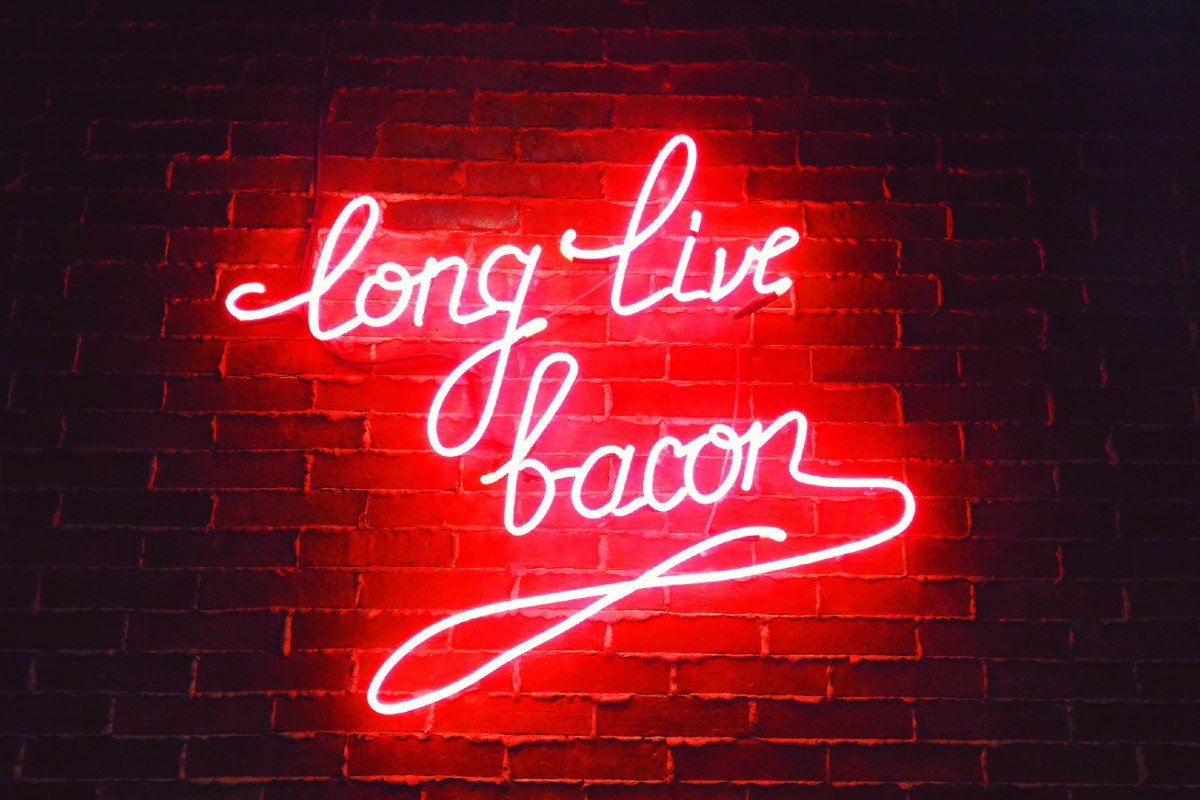 Why Do It
Simmering water renders the searing fat. Therefore, by the time the liquid has evaporated, and the bacon has started to crisp up, it will no longer splatter. Furthermore, this bacon-cooking method allows you to effortlessly achieve that perfectly chewy, simultaneously crisp and tender texture with minimum risk of burning the meat. As a result, you get slices of bacon that are pliable enough to feel meaty but cooked enough to have a delicious crunch.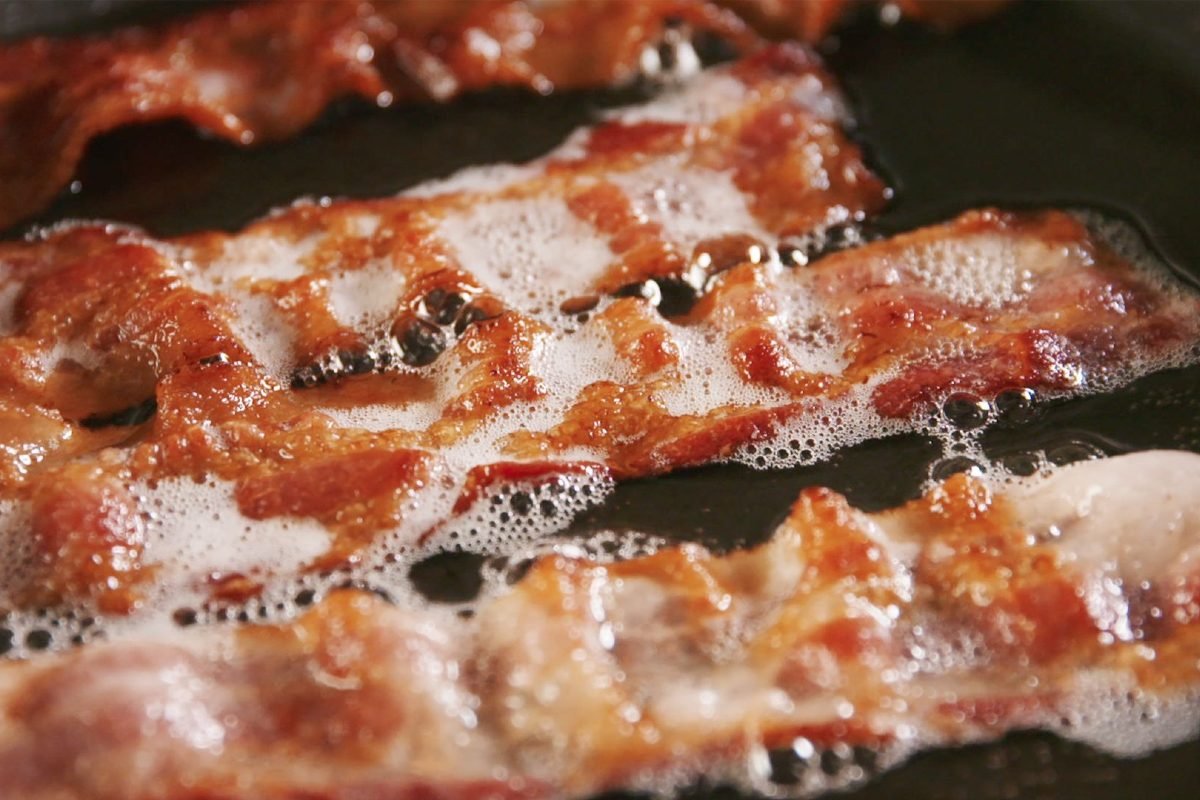 How It Works
Place strips of bacon in a skillet without overlapping and add some water — it should coat the bottom of your cookware. Cook over high heat until boiling, then bring the burner down to medium. Once all of the water has boiled away, decrease the heat and cook until browned and crispy. Thus, you maintain the initially low and gentle cooking temperature, and the meat retains its moisture, tenderness, and flavor.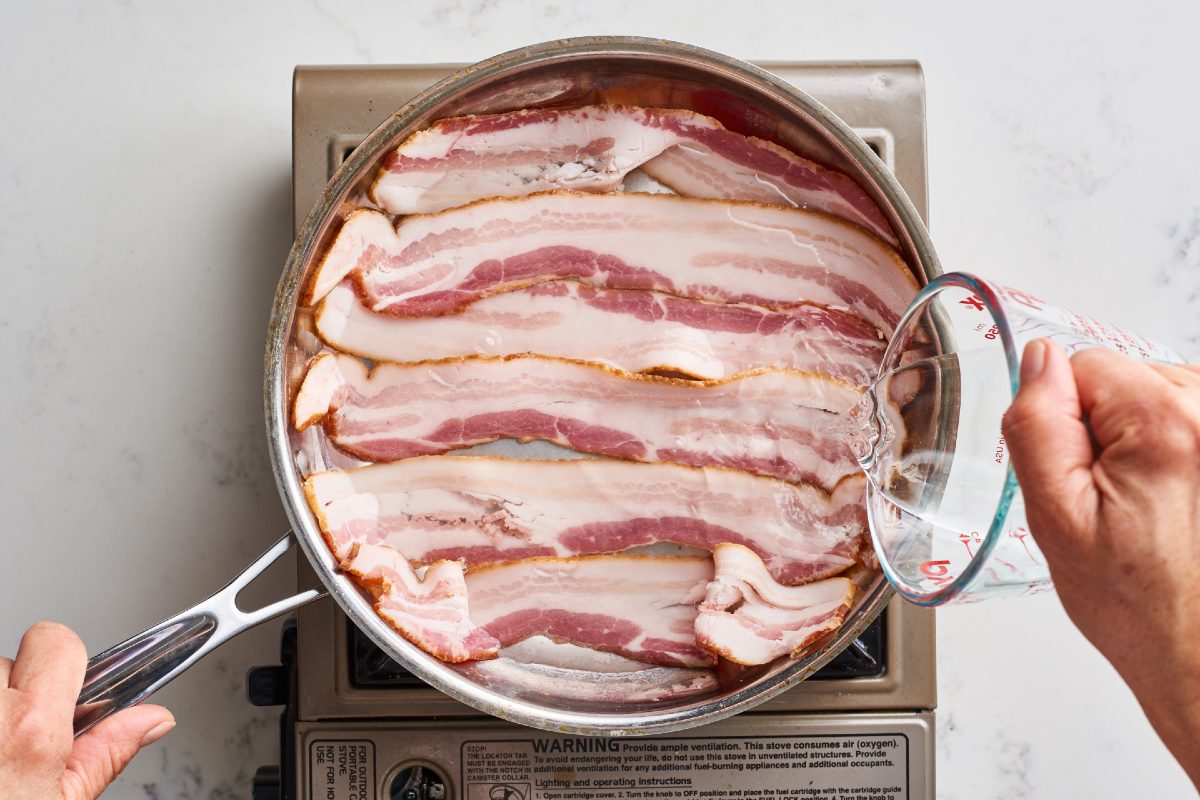 Test this method the next time you feel like cooking a couple of slices of bacon on the stove: it will probably change how you prepare bacon forever.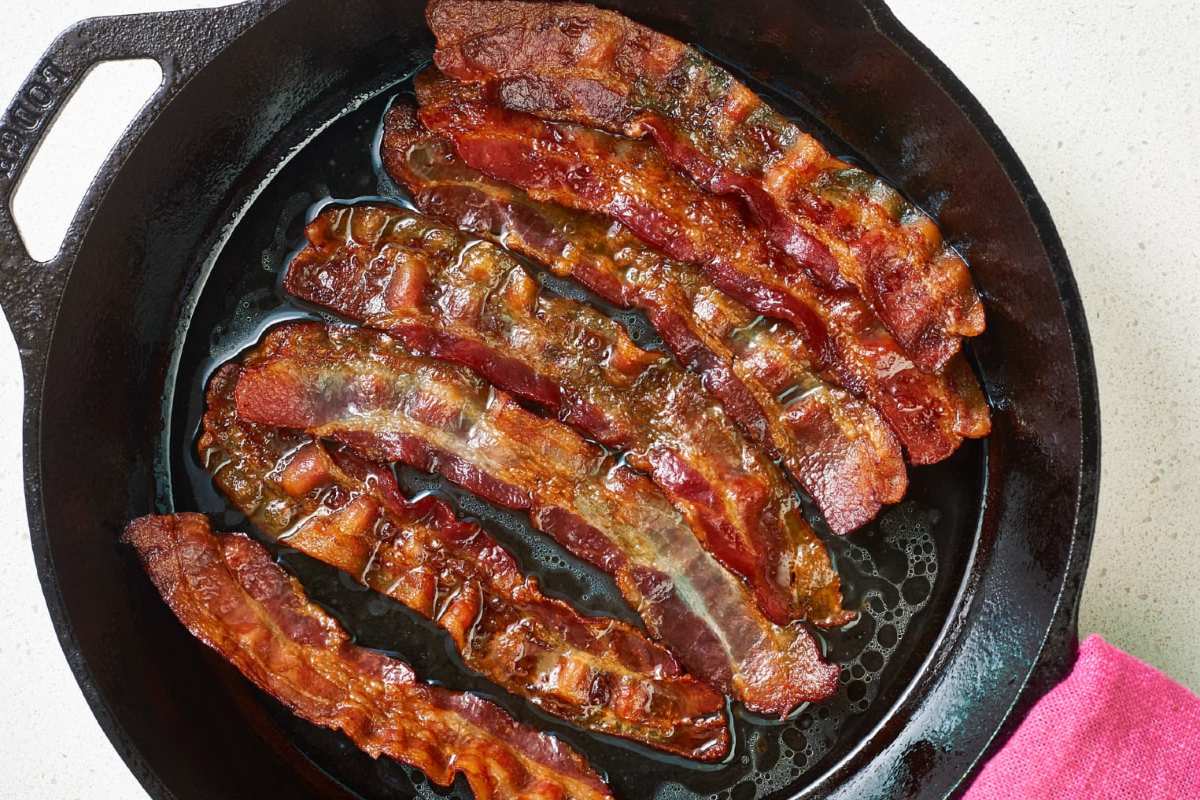 Do you cook bacon with water or do you have another method? What are your tips or tricks for perfect bacon on the stove?