What Is The Best Way to Make Perfect Crispy Bacon?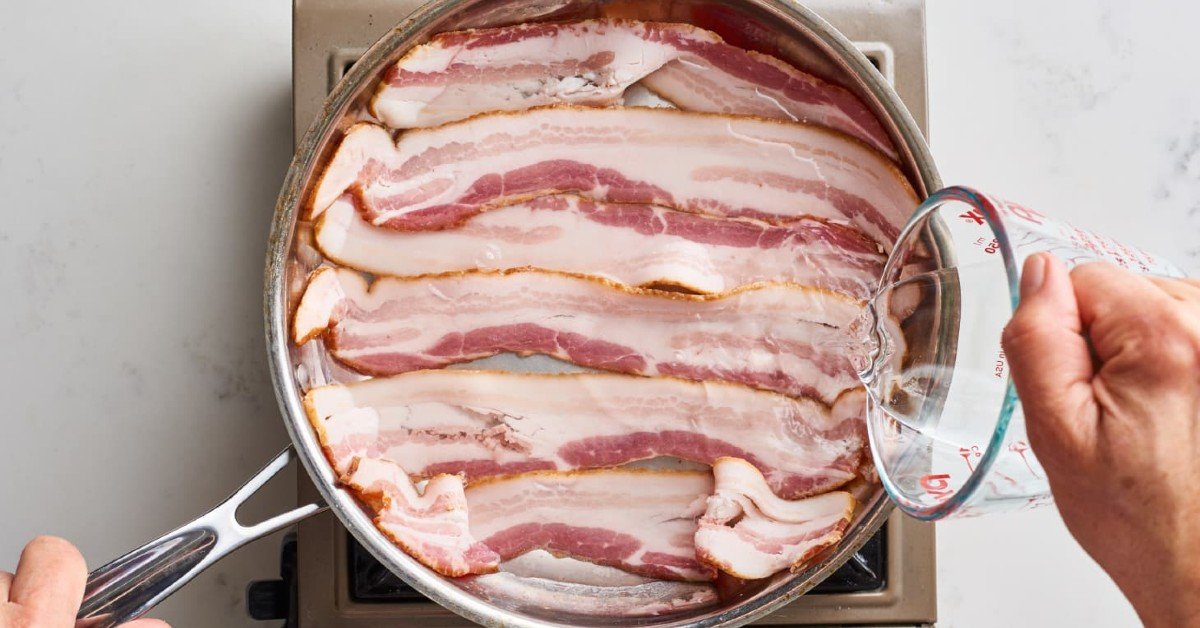 You've probably heard the statement that crispy bacon makes everything taste better many, many times. Most people will agree. After all, bacon lends loads of flavor to dishes like pasta and potatoes, helps make delectable bacon-wrapped appetizers, and tastes impossibly delicious as a side dish or main protein. Besides, the compelling aroma alone is enough to draw a crowd.
There are as many bacon-cooking methods as there are cooks. People fry it in a skillet and bake it in the oven, prepare it in the microwave or air-fryer. Today, Cook It will be exploring eight bacon-cooking methods. Buckle up as we begin a journey to finding the best way to make perfect crispy bacon!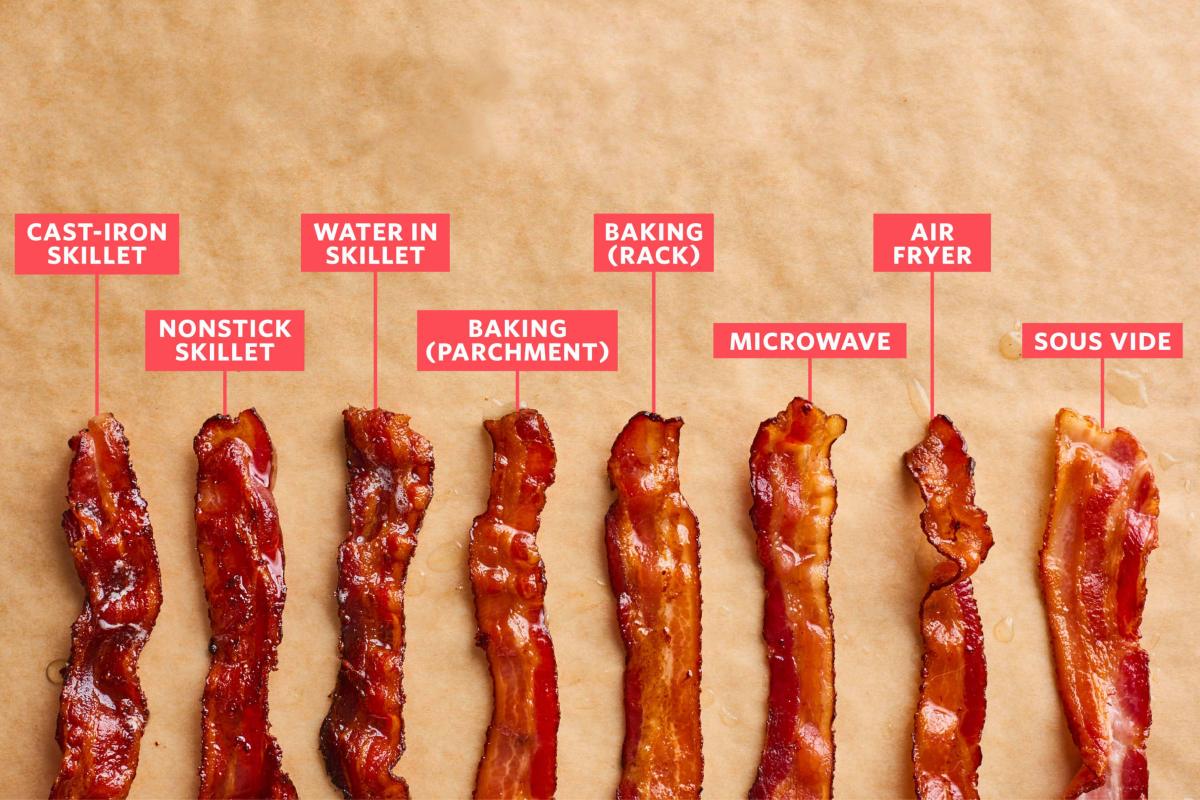 1. Water in Skillet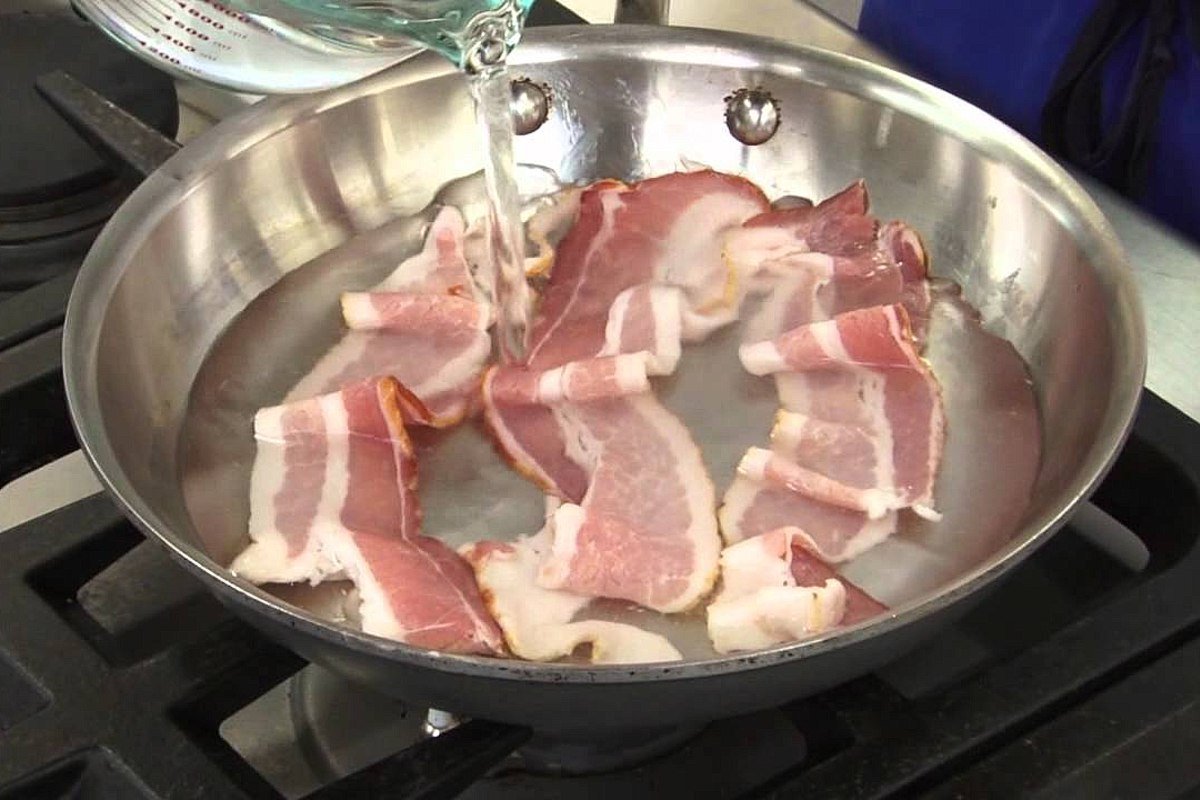 Place strips or pieces of bacon in a skillet and add just enough water to cover them. Cook over high heat until boiling, then lower the heat to medium. Once all of the water has evaporated, decrease the heat to medium-low and cook until browned and crispy. Thus, you maintain the initial cooking temperature low and gentle, and the meat retains its moisture and tenderness.
2. Microwave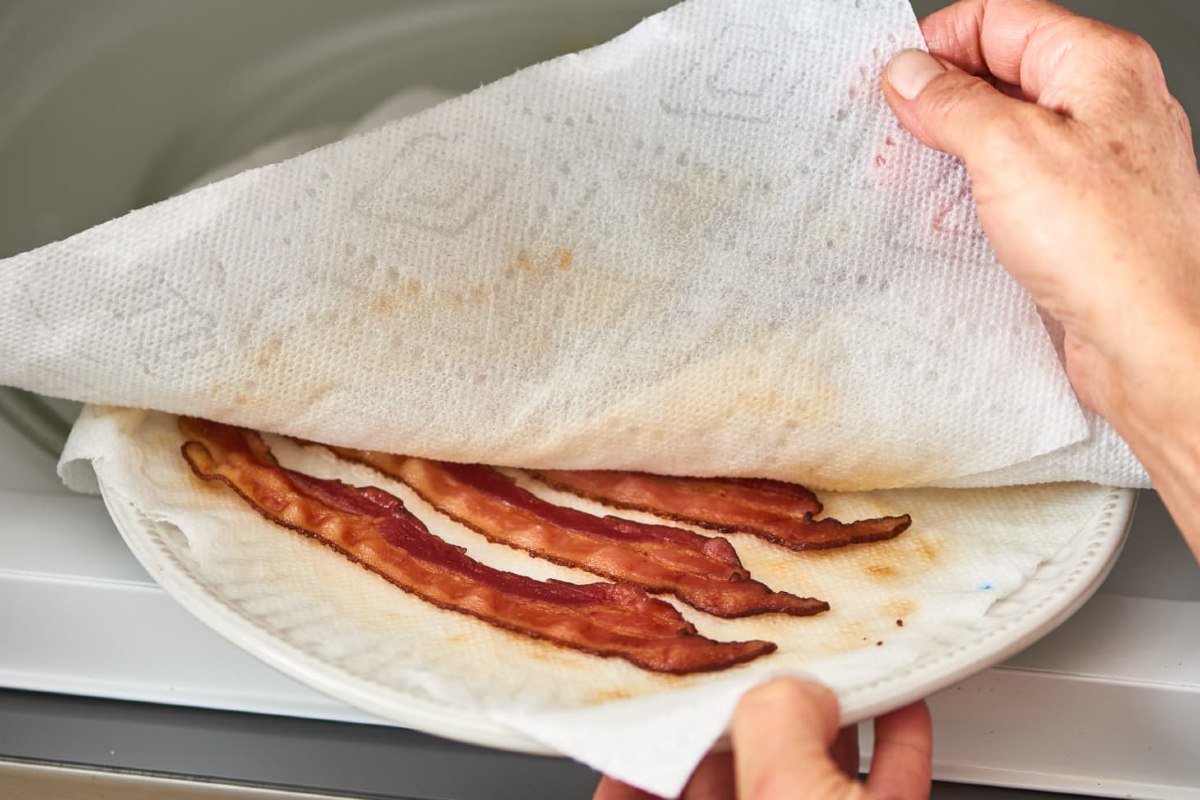 It is the perfect method for when you only need a few pieces of thick-cut bacon for a burger, and you need them fast. Line a microwave-safe plate with a double layer of paper towels and lay bacon strips out on top without overlapping. Cover them with two more layers of paper towels. Microwave on high for 4 to 6 minutes, depending on the desired crispness.
3. Non-Stick Skillet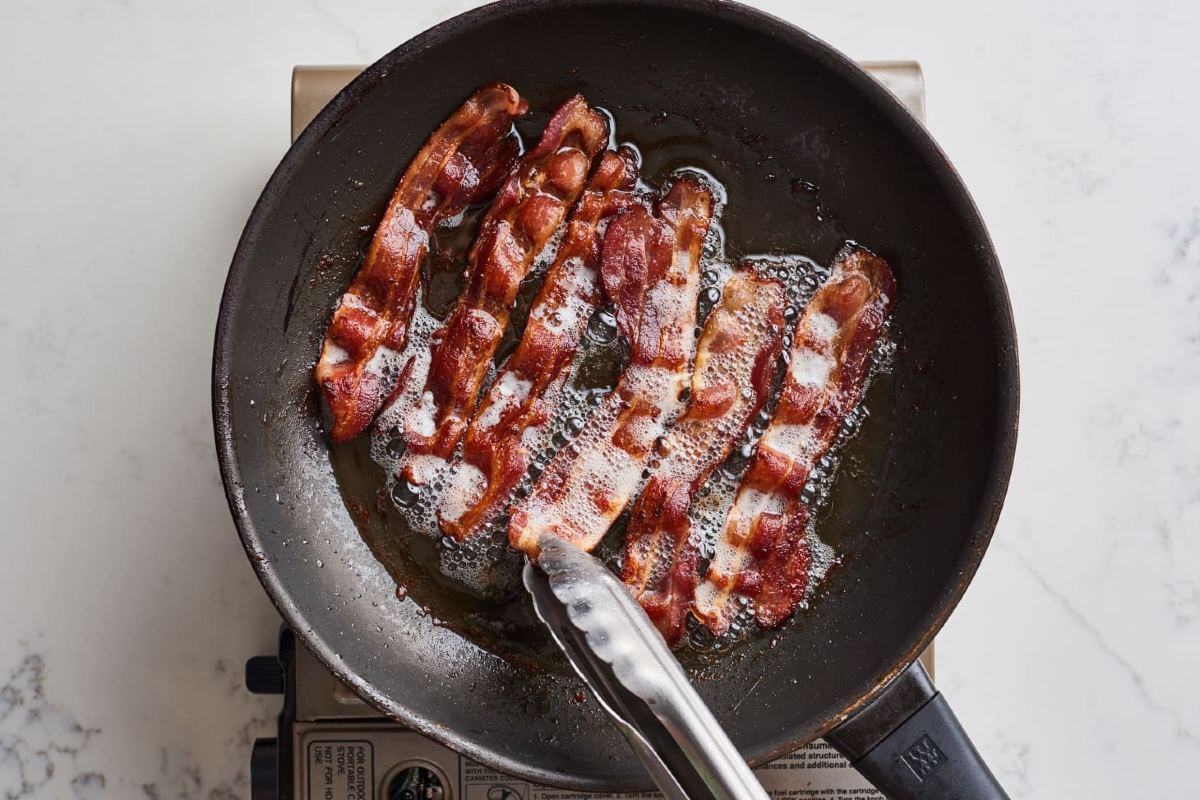 If you like your bacon super crispy and consist, this is the method for you. Place bacon slices in a cold non-stick skillet and cook over medium heat, flipping them as needed.
4. On a Rack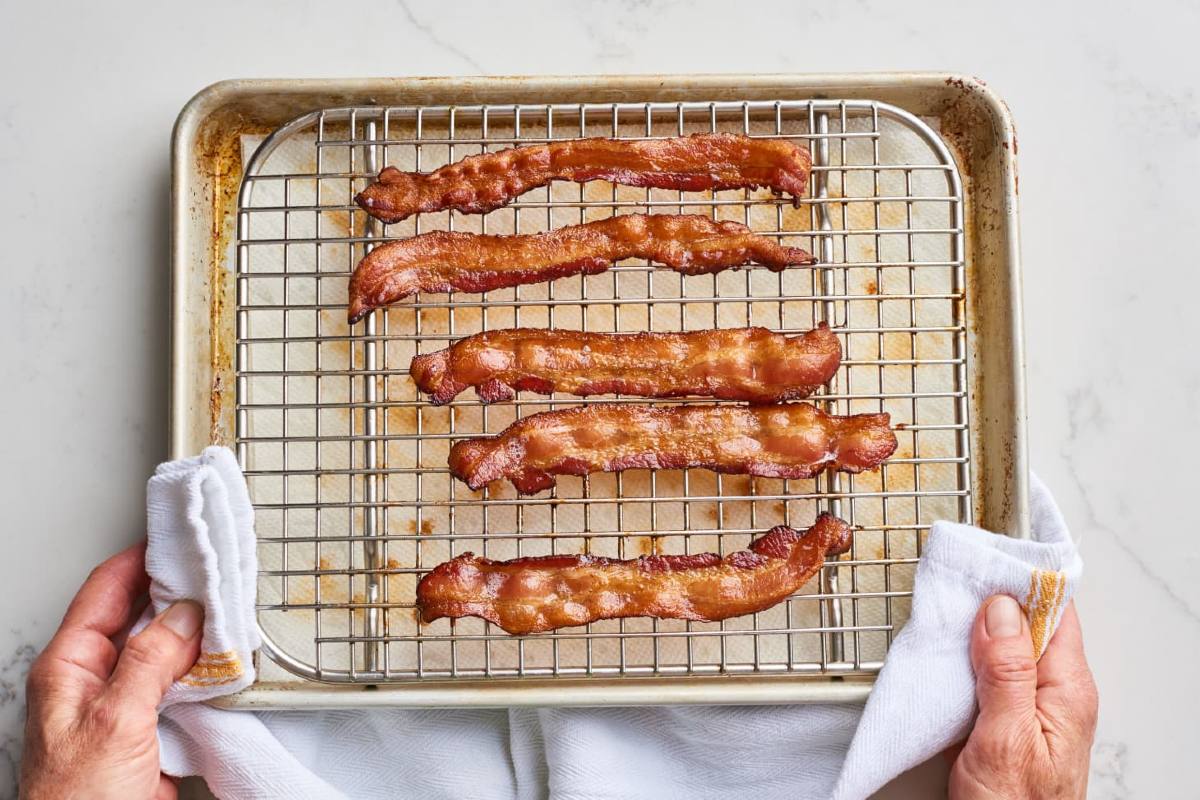 Ages ago, on his Twitter account, celebrity chef Alton Brown shared a bacon-cooking pro tip. Line a baking sheet with paper towels. Set a wire rack over it. Place bacon on the wire rack and roast in the oven at 400 °F until the desired consistency. Paper towels soak up the grease and prevent smoking. Alton Brown, is there anything you haven't thought of?
When roasting bacon at 400f try lining the pan with paper towels. They soak up the fat and prevent smoking. pic.twitter.com/X1u9maUT

— Alton Brown (@altonbrown) November 3, 2012
5. Air Fryer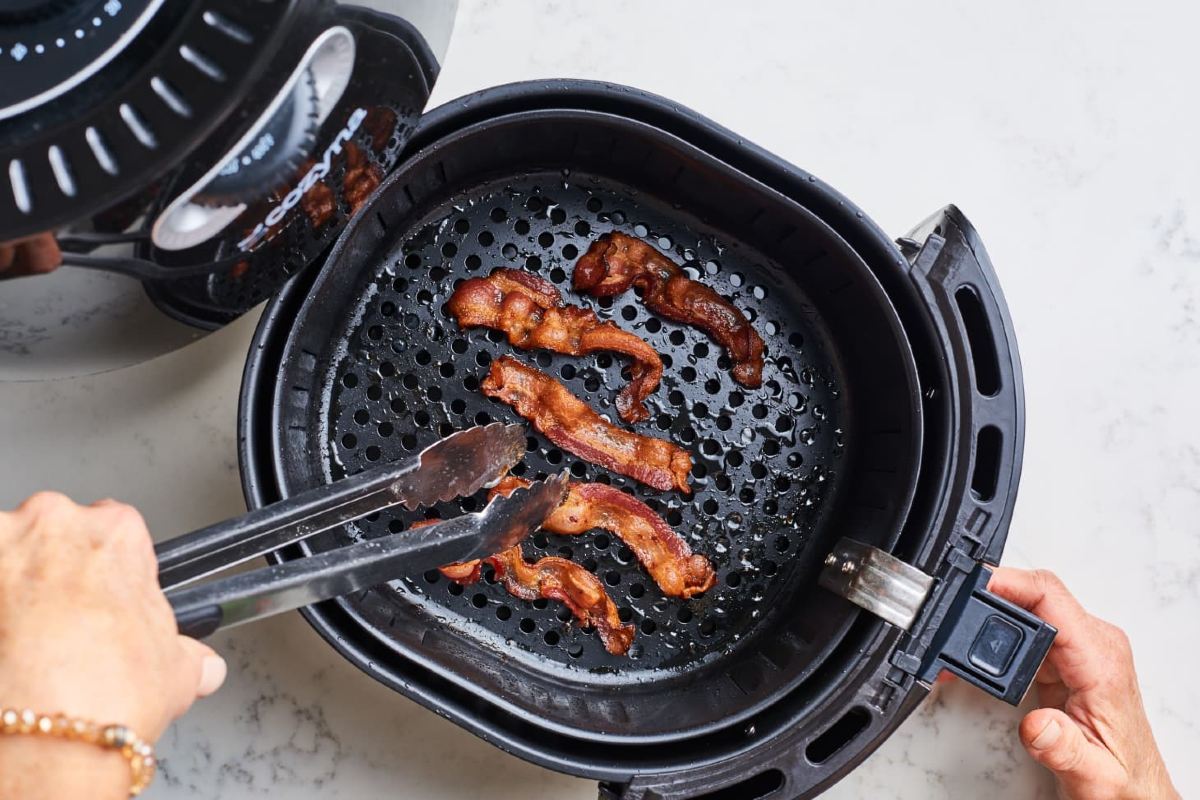 Try this method if you like your bacon crunchy outside, chewy inside, and dark around the edges. Arrange bacon slices in the air fryer's basket and cook at 400 °F for approximately 10 minutes until you end up with perfectly caramelized strips. Pause to shake the basket occasionally.
6. Sous Vide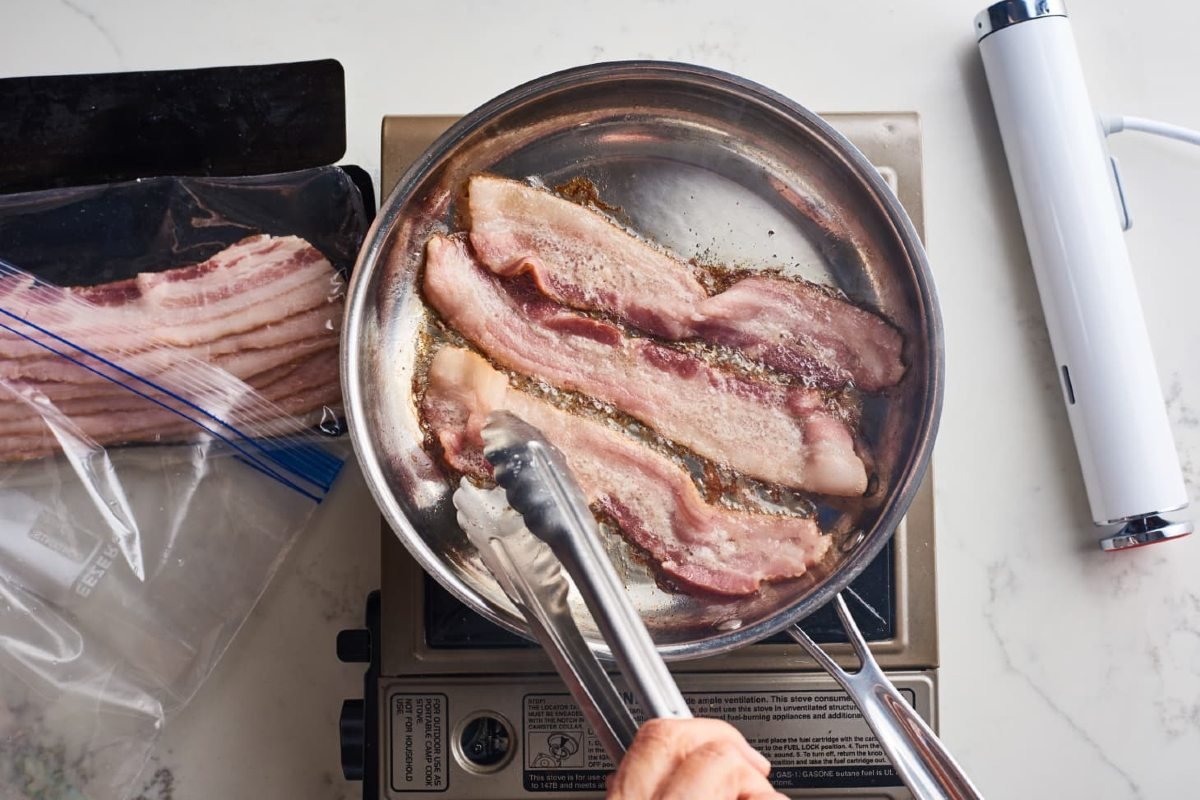 Overnight sous vide bacon using an immersion circulator is crispy on the outside and melt-in-your-mouth tender on the inside. Place thick-cut bacon in the store package inside a large container and cover it with water. Cook with the circulator at 147 °F for 8 to 24 hours. After that, open the package, pull out the individual slices, and sear them in a skillet on one side, then briefly turn them over, so the bacon doesn't look raw.
7. Cast-Iron Skillet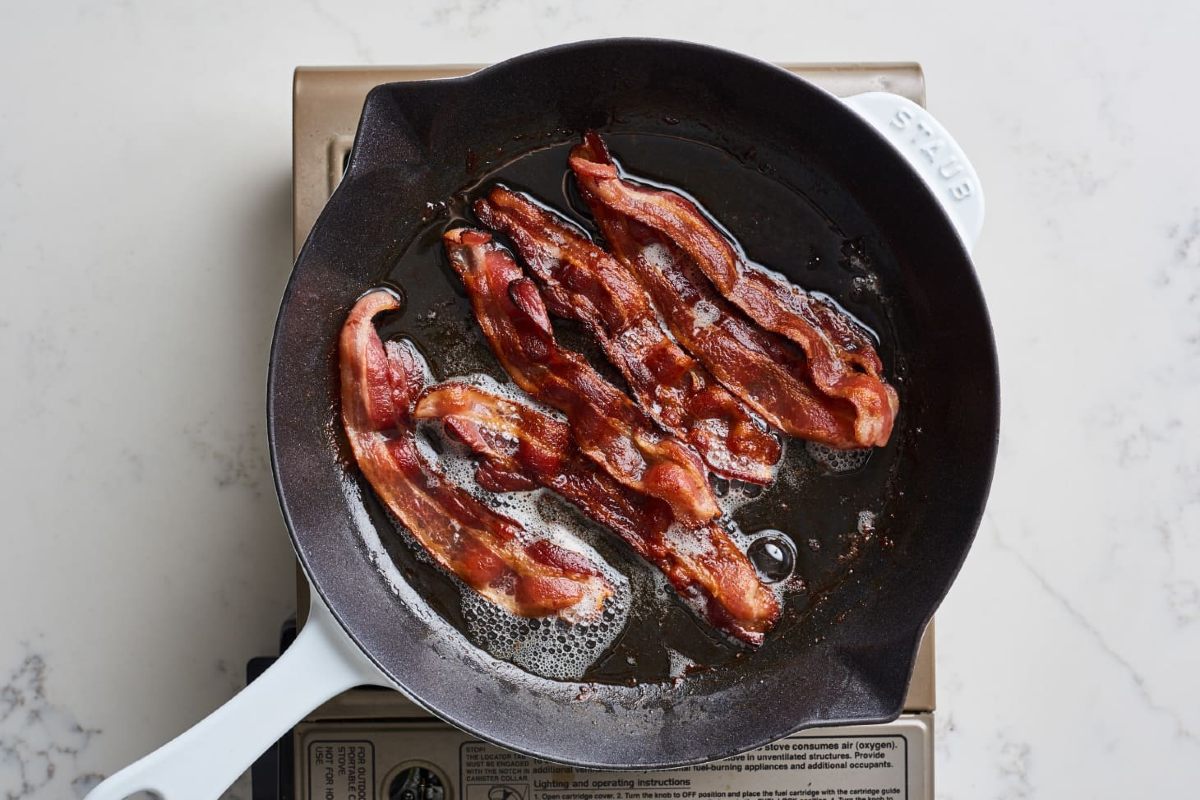 Place strips of bacon in a cold cast-iron skillet and cook over medium heat, flipping the bacon occasionally. The cast iron cooks the bacon with minimal to no sticking, and the bacon provides a ready supply of grease.
8. Baking on Parchment Paper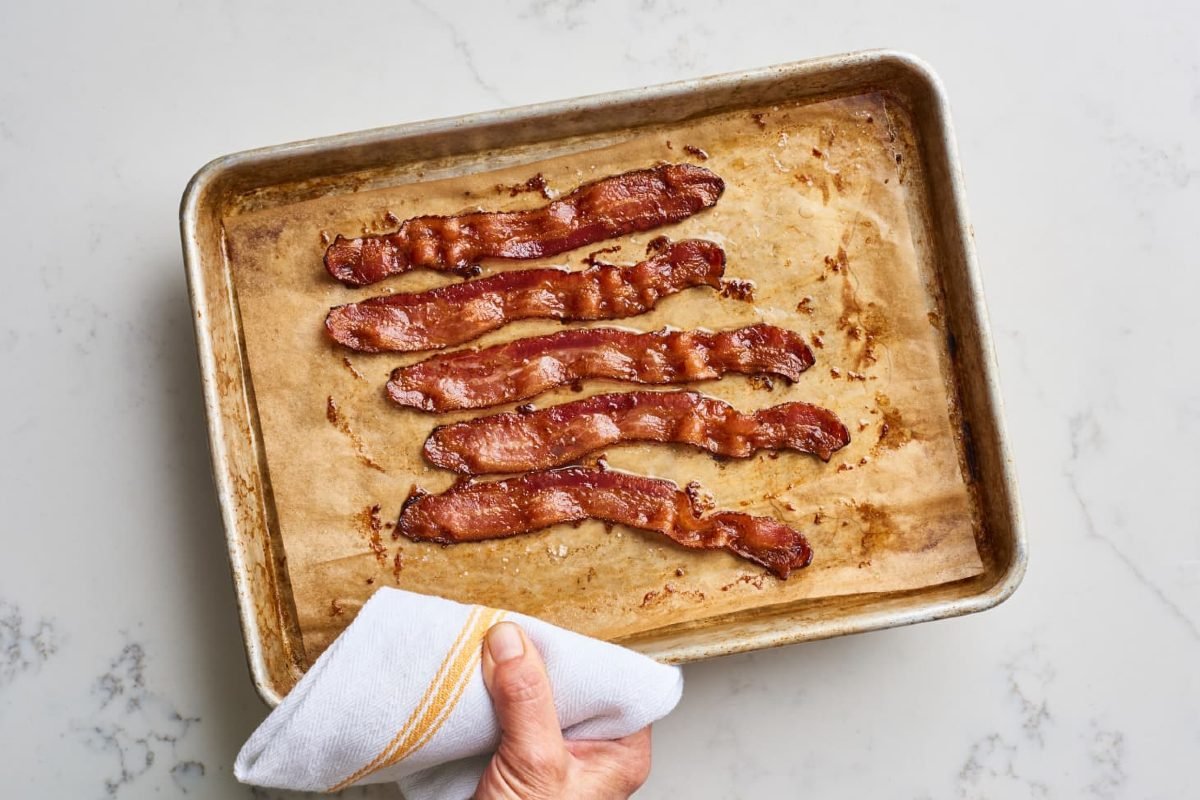 Martha Stewart's simple technique promises perfectly crispy bacon and no mess. It's also perfect for entertaining because you can simultaneously cook multiple batches. Line a rimmed baking sheet with parchment paper, arrange the bacon on top without overlapping and bake at 400 °F until crisp and browned. Finally, transfer it to a paper towel to drain.
Phew! We made it through a roundup of eight bacon-cooking methods. Which of these is your go-to? Share in the comments.