Queen Elizabeth II's Brooches and Their Secret Meanings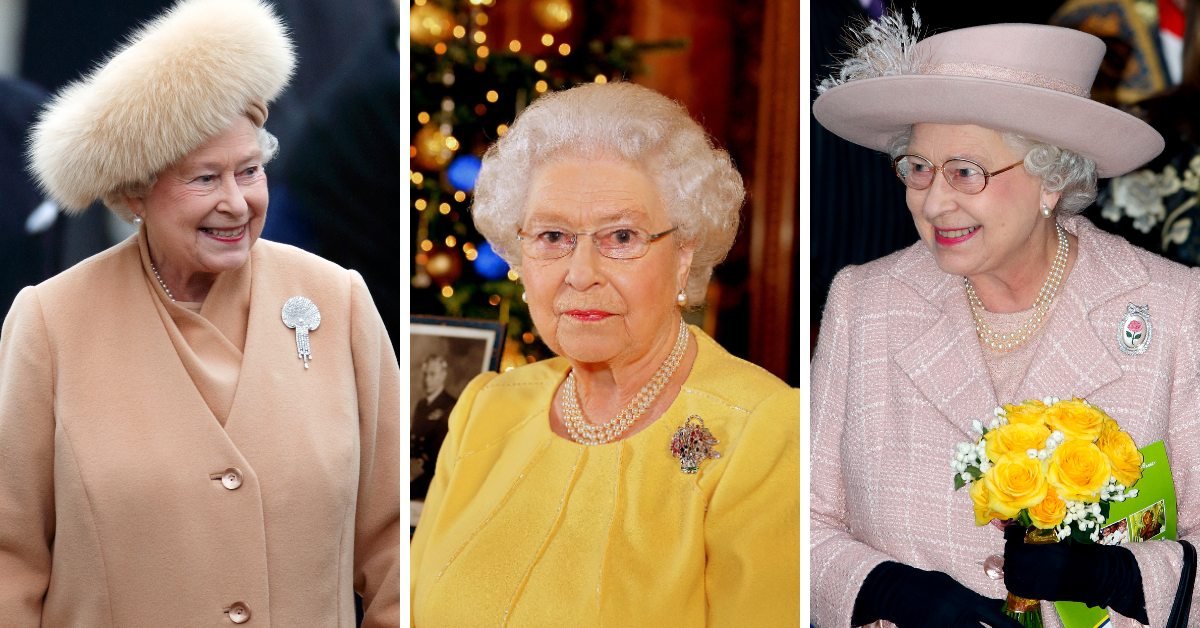 Queen Elizabeth II has an impressive jewelry collection and there are more than 90 brooches in it. But not all of them are just pretty items of jewelry.
Today we would like to talk about Her Majesty's most famous brooches. Believe it or not, many of these jewelry pieces have a secret meaning. Read on to find out about the fascinating stories behind them.
Queen Elizabeth II's Brooches and Their Secret Meanings
The Flower Basket Brooch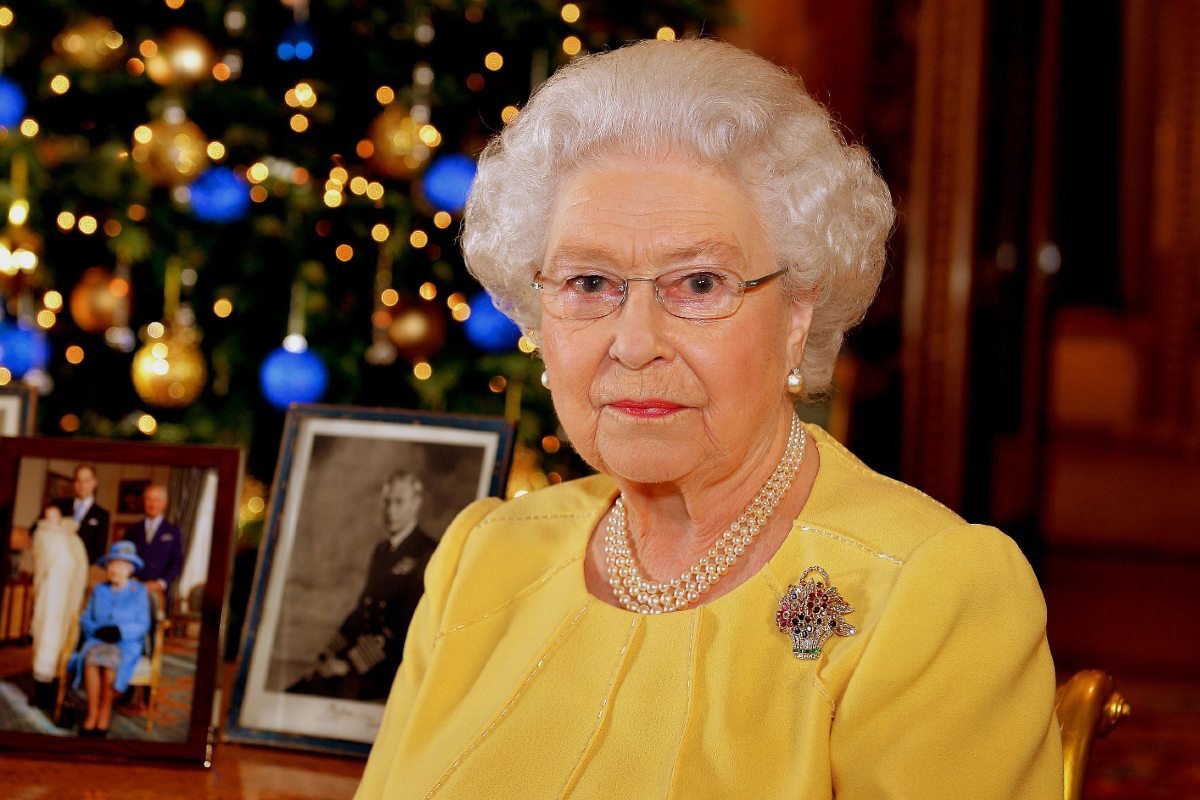 © Gettyimages
Many of the Queen's jewelry items have been handed down through generations, so they have their own stories. The Queen's parents gave the famous flower basket brooch to her when Prince Charles was born. She wore it for her son's first official photographs and to Prince George's christening. In this picture, you can see the Queen wearing it again for her Christmas speech in 2013. You can also notice both the pictures of her father and the Prince George's christening behind her.
The Chrysanthemum Brooch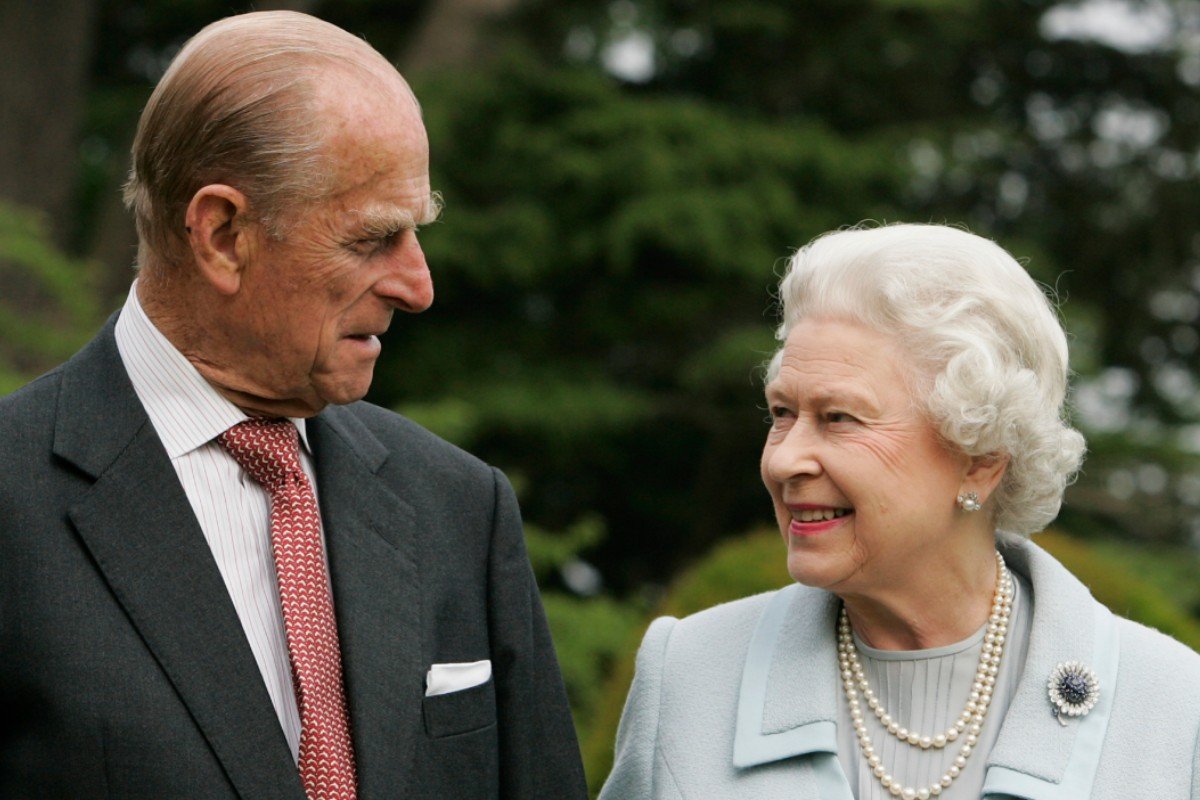 © Gettyimages
Her Majesty wore a sapphire and diamond chrysanthemum brooch on her honeymoon in 1947. Many years later the Queen wore the same brooch to celebrate her and Prince Philip's 60th and 73rd wedding anniversaries.
The Centenary Rose Brooch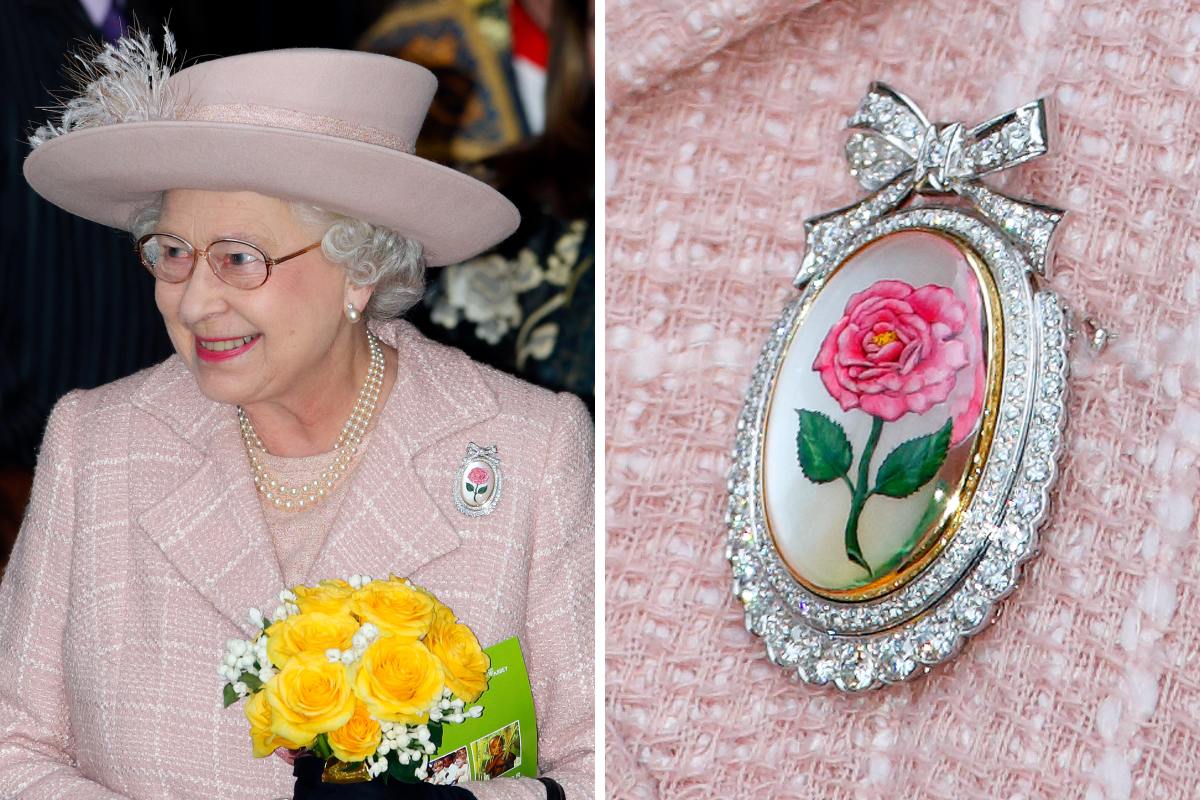 © Gettyimages
The next brooch was commissioned by Queen Elizabeth II as a 100th birthday present for Queen Elizabeth the Queen Mother. Two years later she wore it herself to the 2002 Christmas Broadcast as a tribute to her late mother.
The Courtauld Thomson Scallop-Shell Brooch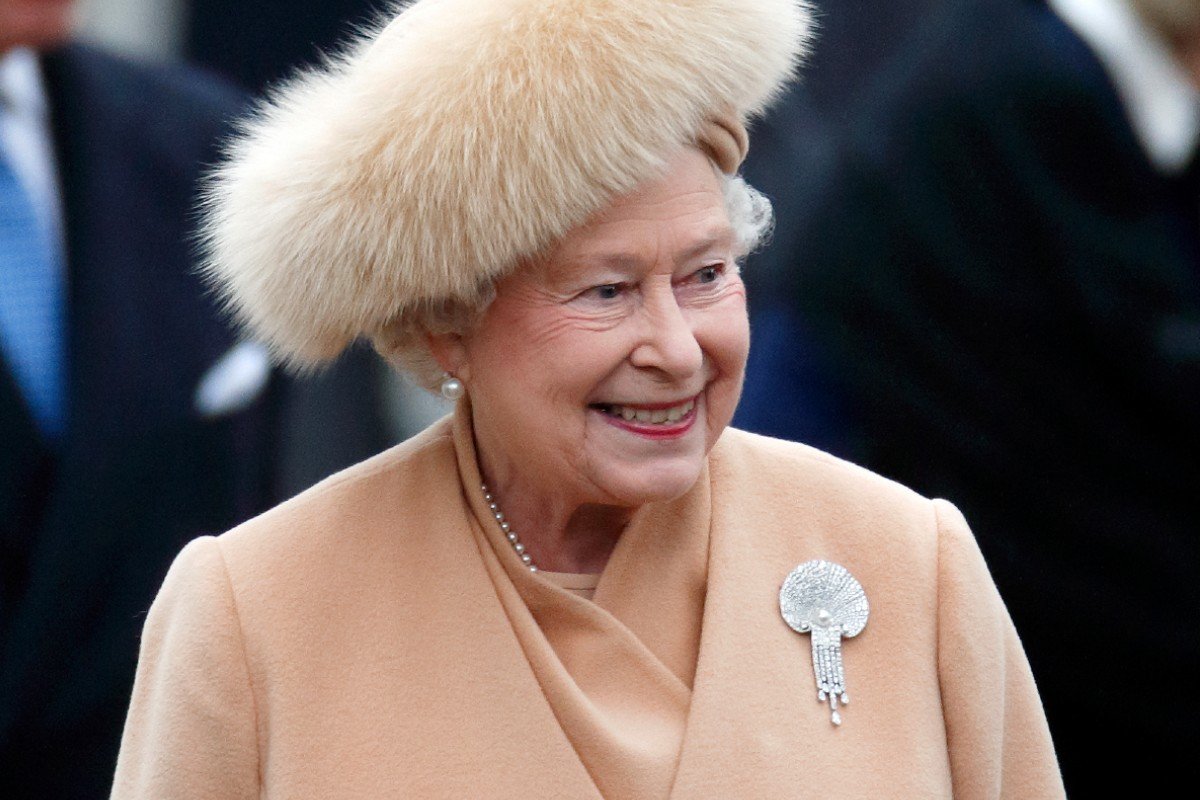 © Gettyimages
This jewelry piece also has a sentimental story. It was the Queen Mother's favorite brooch. In February 2009 Her Majesty wore it to unveil the statue of her mother.
The Diamond Maple Leaf Brooch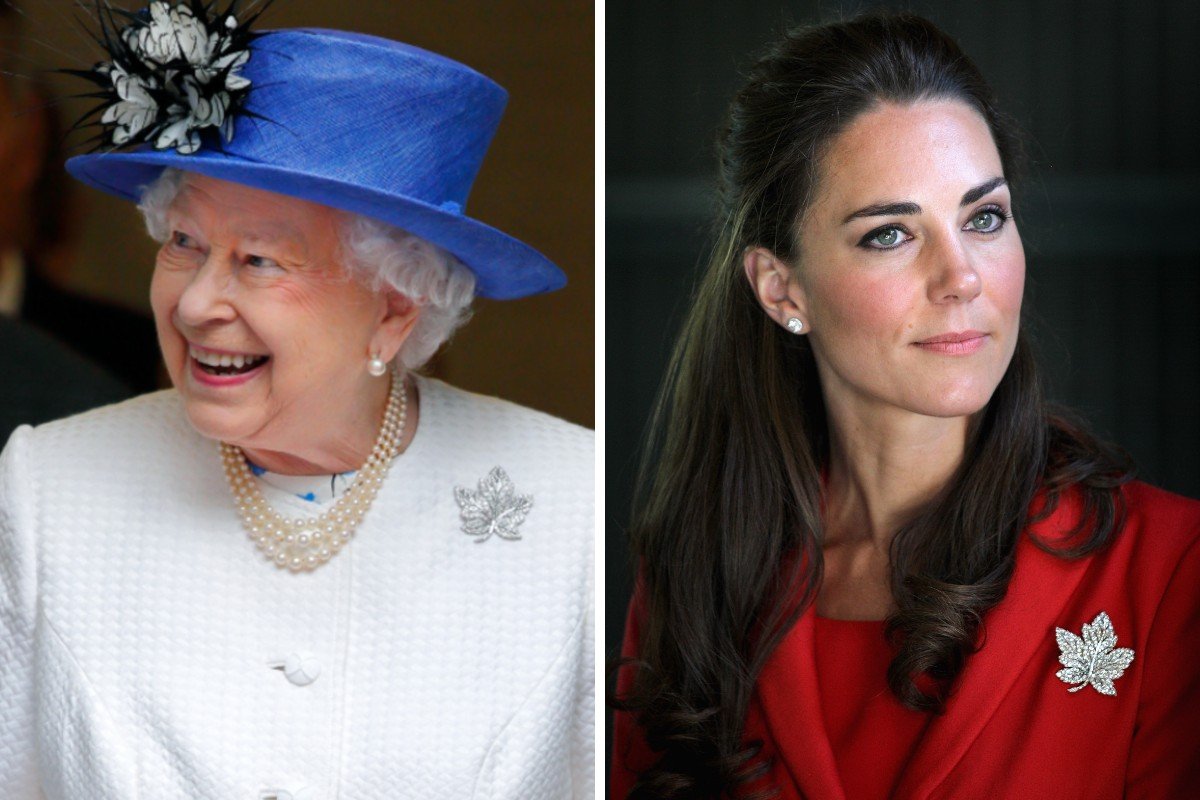 © Gettyimages
The last brooch is an example of the use of jewelry as a diplomatic gesture. The Queen lent her diamond maple leaf brooch to Kate Middleton for her first royal tour as a member of the royal family to Canada.
Was this article about Queen Elizabeth's jewelry interesting? Let us know in the comments and be sure to read our other articles about the royal family.